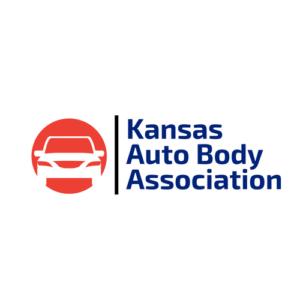 Collision repairers "determined to work towards a better industry climate" announced Thursday the launch of the Kansas Auto Body Association, the trade group wrote in a news release.
The organization is tasked "To serve our members and the state of Kansas through leadership, education and initiatives that further uplift the professionalism and business conditions of those engaged in our state's collision industry for the safety and knowledge of the consumer," according to its mission statement.
Co-founder Jeff Oldenettel, collision services director of the two-shop, Witchita, Kan.-based Eddy's Body Shop, has been named president.
"I am excited about the opportunities this organization is going to bring to the Kansas collision repair industry," he said in a statement.
Other co-founders and leadership includes Vice President Tony Adams (Weaver Auto Center), Secretary-Treasurer Jamie Leonard (Briggs Automotive)  and board members Clay Hoberecht (Best Body Shop) and Ementi Coary (Mitchell).
"They are dedicated leaders in this industry and are ready to' walk the walk' of their carefully crafted mission statement," KABA wrote.
Repairers interested in the new trade group who also want to see a lively show should come to KABA's first formal event next week.  Attorney Todd Tracy (Tracy Law Firm), who won a multimillion-dollar verdict against a Dallas auto body shop which failed to follow OEM repair procedures, will speak at the 7-9 p.m. May 9 event at the Kansas City Community College.
Kansas repairers should also mark their calendars for a "full education day" July 28 in Salina, Kansas., featuring Elite Body Shop Solutions CEO David Luehr as keynote speaker. KABA said more details will be coming on its "almost live" website.
Details: 316-530-2116
Featured image: The Kansas Auto Body Association's logo is shown. (Provided by Kansas Auto Body Association)
Share This: