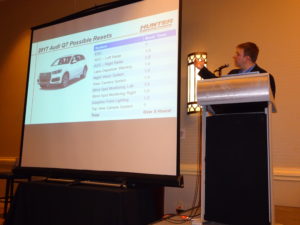 Hunter Engineering, which has worked with the Society of Collision Repair Specialists to warn body shops of the existence and challenges of vehicle calibration, has strengthened its ties with the organization and the industry by upgrading to an SCRS Corporate Membership.
"We've found from experience that SCRS is not a place where problems are complained about, but rather discussed thoroughly and where solutions are found and encouraged on a daily basis," Hunter senior project manager Kaleb Silver said in a statement. "It's been very rewarding for us to be a part of progressive work to advance the industry through the relationship, and we are happy to support those types of initiatives through the increased membership."
Silver served as one of the three headliner speakers at SCRS' April 2017 Repairer Roundtable, warning repairers that 71 percent of the vehicles registered in 2015 needed an electronic stability control reset after a wheel alignment. He also warned that advanced driver assistance systems also might need recalibration following an alignment, but the methods of doing so can vary between OEMs — introducing more cost and complexity for the aftermarket. Prior to this, he and Hunter served as a crucial resource for an early 2017 Repairer Driven News series examining these issues.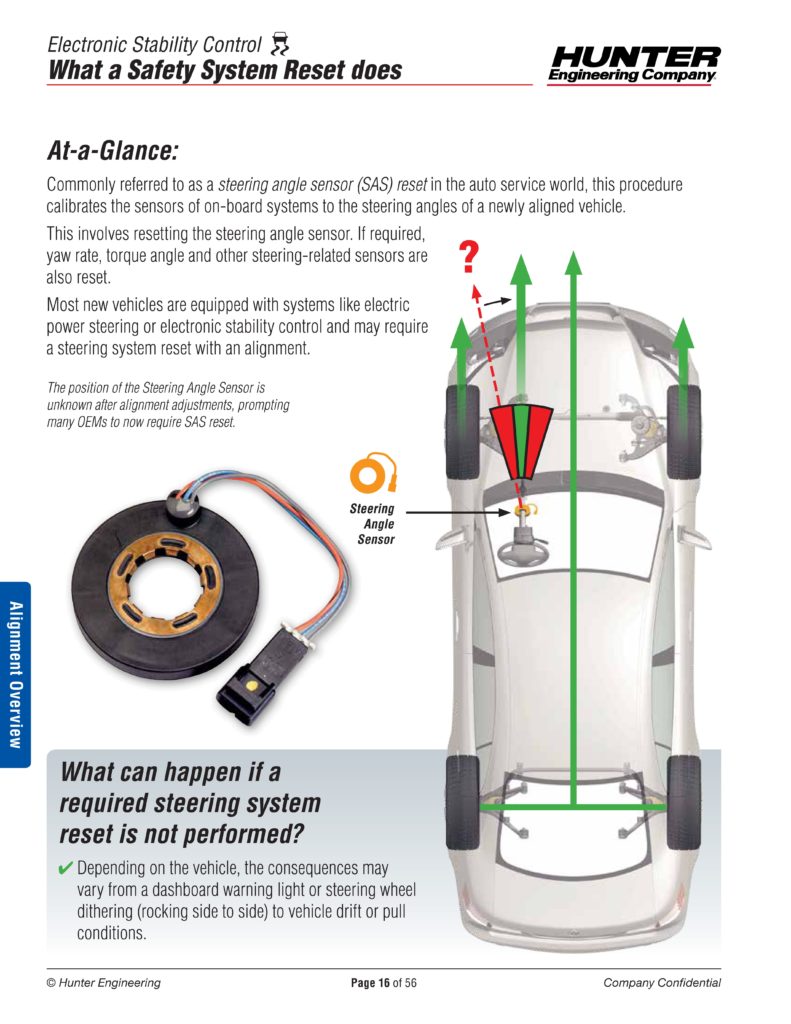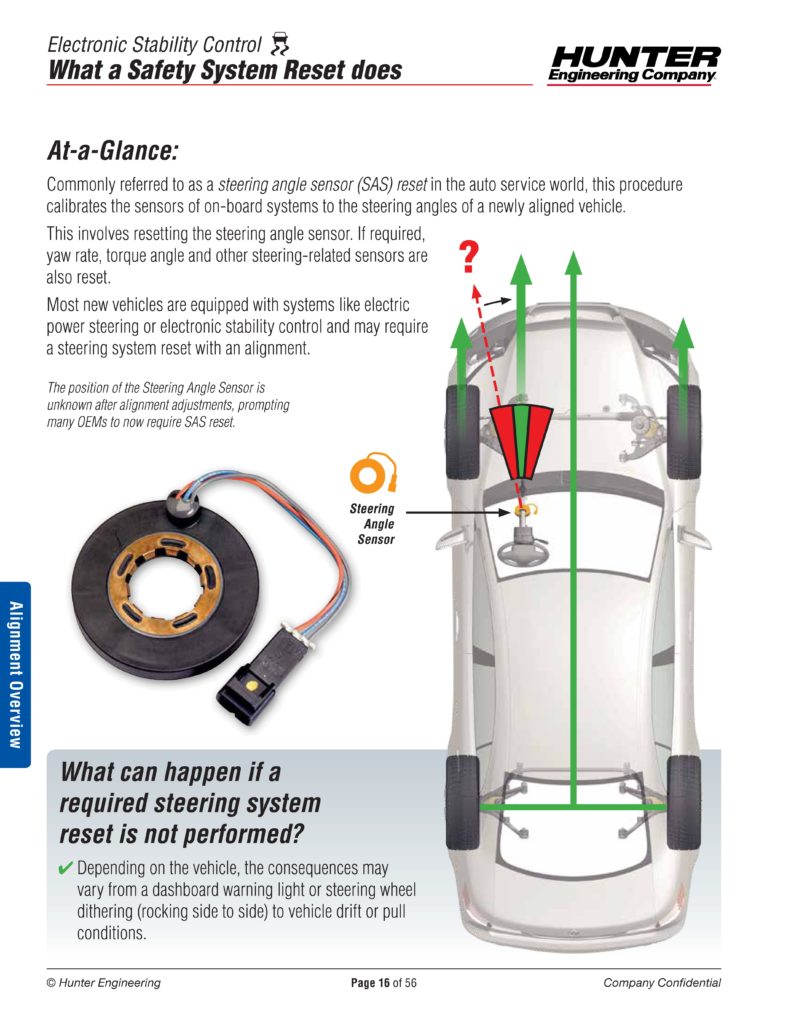 "Addressing new technology in vehicles, especially vehicles with enhanced safety systems like ADAS, can be a challenge for the industry," Silver said in a statement Thursday. "Proper wheel alignment and its place in the repair process, especially in regards to ADAS, is an area where we see a lot of room to help the industry through the exchange of information. Hunter is working to raise awareness of the need for an industry standard for ADAS calibration, along with continued development in the area of ADAS calibrations, and it has led to working closely with the collision repair market."
Silver also brought the issue to the aftermarket's attention at SEMA in November 2017 with a brief talk on the subject before moderating "The Impact of Advanced Vehicle Systems on Routine Repair Process and Procedure" during SCRS' OEM Collision Repair Technology Summit. Fellow panelists included Auto Care Association regulatory and government affairs Senior Vice President Aaron Lowe, Honda collision assistant manager Scott Kaboos, and Dean McConnell, director of the Continental ADAS business unit, global customer programs, and NAFTA OEMs chassis & safety division.
"SCRS has been a wonderful resource for the industry that brings together repairers, suppliers, and industry experts to help raise the level of professionalism, provide solutions, and guidance that we believe repairers need today," Silver said in a statement.
Silver will return for the 2018 Repairer Driven Education series on Wednesday, Oct. 31, at 9:30 a.m. with "The importance of ADAS system resets when performing wheel alignments during the collision repair process."
"This session will help collision repair professionals increase their understanding of how Advanced Driver Assistance Systems (ADAS) interact across various vehicle systems, including but not limited to steering, suspension, and braking systems," the course description states. "The program is designed to help promote knowledge regarding how to obtain system repair information across vehicle platforms, and offer insight into recent advances in ADAS technology as well as future enhancements. As one of the most commonly performed operations in a collision repair, repair professionals need to know the necessary steps to restore functionality before returning the vehicle to the consumer."

The session is $75; an all-access series pass including the OEM Summit and Sky Villa afterparty is $375.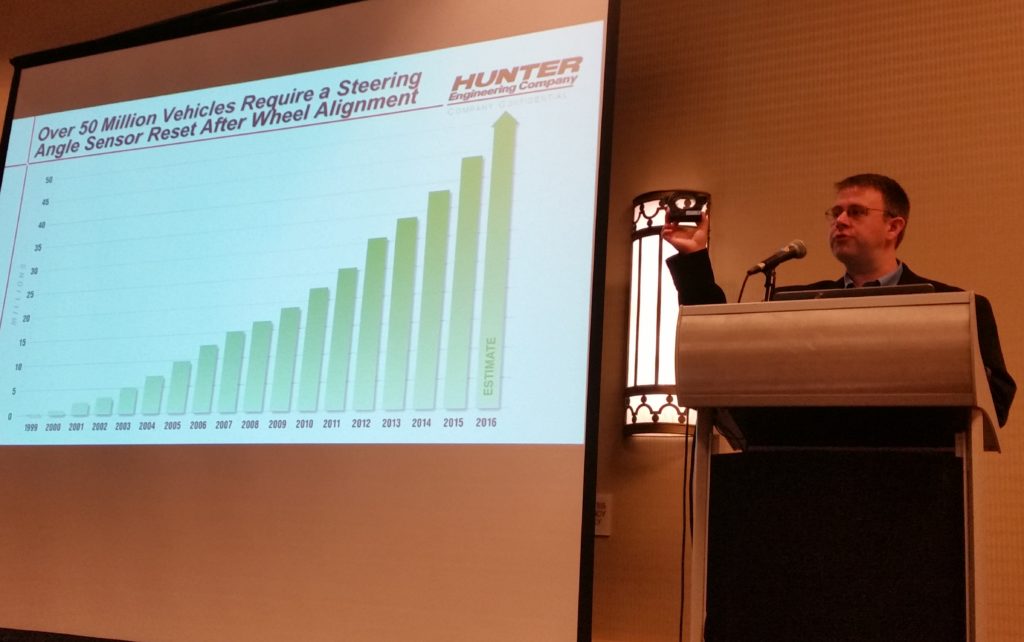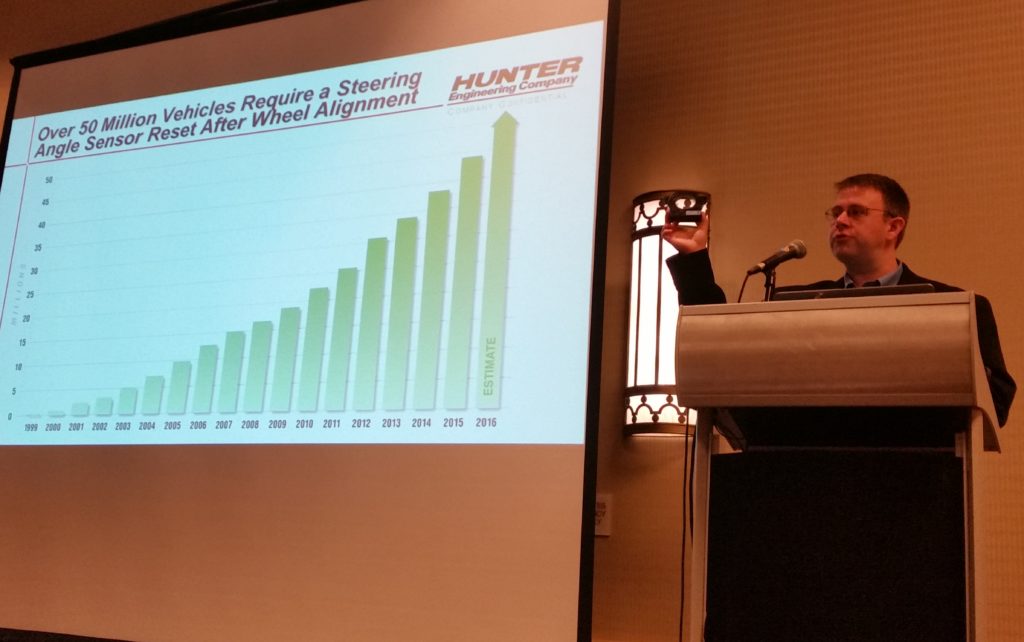 "We've found Hunter to be a really valuable contributor in the conversation," SCRS Chairman Kye Yeung said in a statement. "Both as a source of subject matter experts who've been included at events such as our Repairer Roundtable in Pittsburgh in 2017, and our OEM Collision Repair Technology Summit as part of the Repairer Driven Education series held at the SEMA Show, but also as a reliable source of content and information for Repairer Driven News."
Hunter, which has served the auto industry since 1946, holds 350 patents, and sells alignment equipment compatible with most frame racks/benches, had been a Company Member of the trade group prior to the upgrade.
Find out more about Hunter and the calibration your shop needs to be equipped to do or sublet with our prior coverage:
Repairers, suppliers, and others seeking information about the various SCRS memberships — which help fund free resources like Repairer Driven News and the Database Enhancement Gateway — should email info@scrs.com or visit www.scrs.com. The organization and its 37 affiliate organizations represent 6,000 collision repair companies and 58,500 professionals.
More information:
"Hunter Engineering Becomes Newest SCRS Member to Increase Support to Corporate Membership"
Society of Collision Repair Specialists, May 24, 2018
Images:
Hunter Engineering senior product manager Kaleb Silver on April 19, 2017, presents during an SCRS Repairer Roundtable how many hours could be needed to recalibrate various systems on an 2017 Audi Q7. (John Huetter/Repairer Driven News)
For shops that sublet wheel alignment, it's vital to confirm one's business partner is and has been performing such electronic stability control checks. For shops performing the work in-house, the responsibility lies with the repairer. (Provided by Hunter Engineering)
Hunter Engineering senior product manager Kaleb Silver on April 19, 2017, presents during an SCRS Repairer Roundtable how many vehicles need a steering angle sensor reset alone following a wheel alignment. (John Huetter/Repairer Driven News)
Share This: