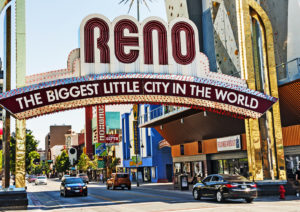 Nevada shops and insurers might begin to see a different configuration of first- and third-party carriers handling claims following July 1's increase in minimum property damage limits.
Then-state Sen. Becky Harris (now the head of the Gaming Control Board), a Republican, was among the sponsors of Senate Bill 308, which was signed into law in 2017. During an Assembly Transportation Committee hearing that year, she presented Nevada Division of Insurance data that 32 percent of drivers from major auto insurers had the minimum policy limits required by the state.
At the time, the limits were $15,000 per person for bodily injury, $30,000 per crash for bodily injury, and $10,000 per crash for property damage (15/30/10). Those minimums were instituted in 1958 — when "a brand new 1957 Chevrolet cost a mere $3,100," Harris told the committee, according to a transcript.
$10,000 in 1958 dollars would be $87,054.67 in 2018, according to US Inflation Calculator. $3,100 would be $26,986.95 today, according to the website. (Sadly, our beloved Bureau of Labor Statistics' official inflation calculator was having technical issues Friday.)
Nevada isn't hiking the property policy minimum up to $87,000. It only increased it to $20,000 effective July 1. But $20,000 might more accurately reflect the true cost to repair — or total — the vehicles seen by collision repairers. The average new car cost $36,113 in 2017, according to Kelley Blue Book.
Nevada consumers who were struck by their peers prior to July 1 weren't completely left hanging if the repair bill exceeded $10,000. DOI data from the 2017 hearing indicates 83 percent of Nevadans bought uninsured or underinsured coverage.
"You actually have to sign a waiver when you reject it," lobbyist Jeanette Belz, representing opponent Property Casualty Insurers Association of America, told the committee, according to the transcript. "Insurance agents must be doing a really good job convincing people that this is a good coverage to have."
She mentioned that DOI data estimates 15-22 percent of Nevadans have no insurance coverage.
It might be easier from a shop perspective to work with a single carrier, which seems more likely under the higher coverage limits, particularly if the at-fault driver's actions affected more than one other vehicle. Granted, the shop's customer is the vehicle owner, who ultimately is responsible for the bill and getting reimbursed by one or both insurers or the at-fault body.
Farmers government and industry affairs manager Robert Compan told the committee their average Nevada property damage claim worked out to "a little over $5,000," mostly for "auto to auto" incidents, according to the transcript. CCC in its 2018 "Crash Course" used direct repair program data to report that more than 2 percent of claims were $10,000 or higher, with 0.13 percent of claims $20,000 or higher.
A broader CCC "Crash Course" data set found the average repairable vehicle's regional value amount was $15,796. The average total loss valuation amount once you discard Hurricane Harvey vehicles was $9,125, another CCC data set found.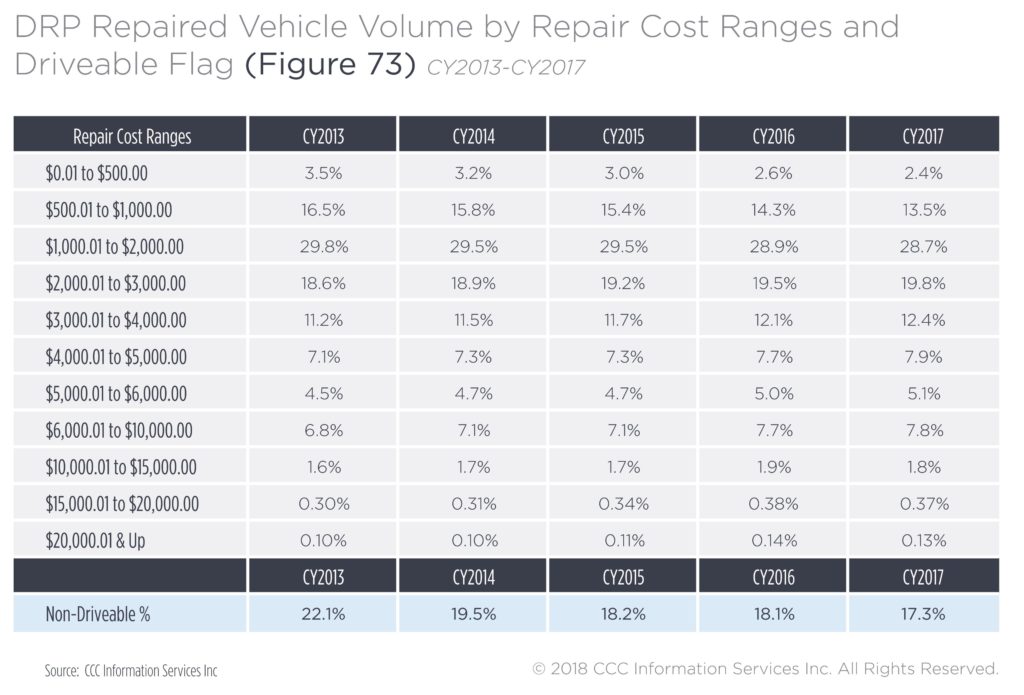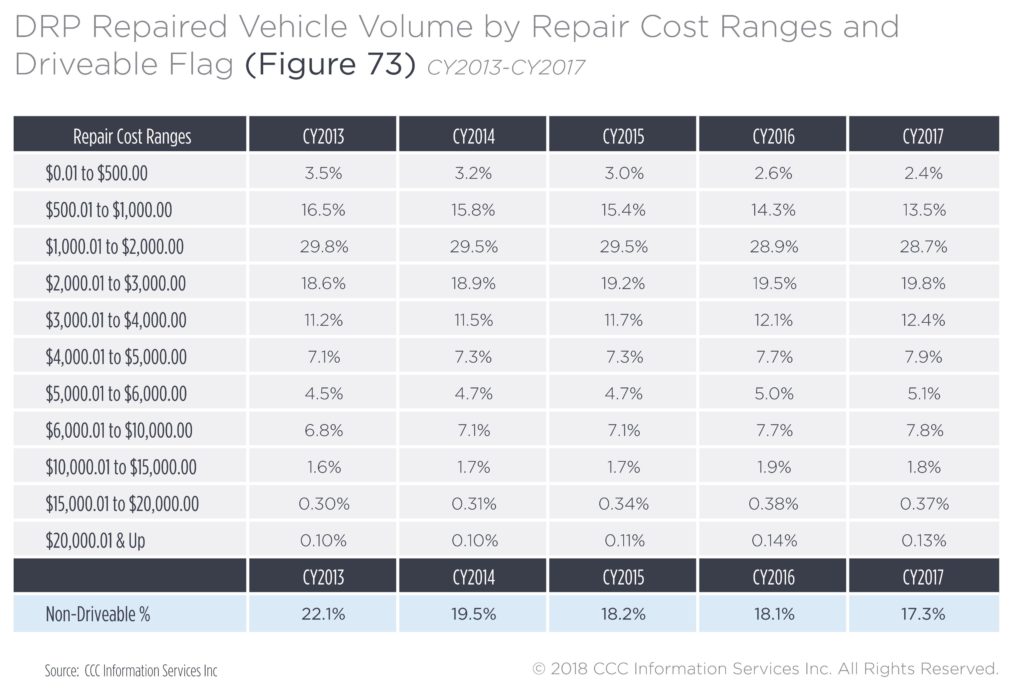 However, it's likely that shops unfamiliar with OEM procedures or P-Pages of not-included operations are driving down these rates. DRP shops and unaffiliated shops who adhere to the insurer estimate rather than supplement (or even bother to detect) additional damage might also be lowering these repair bills. Collision repairers have shown how their peers might be leaving thousands of dollars on the table.
If that's indeed the case, the increase could be important to ensure drivers who use more savvy independent shops are adequately compensated.
More than a dozen states still have property damage limits at $10,000 or lower, according to a chart provided by Farmers (who was neutral on the bill) — including four states still at $5,000!
Images:
Traffic drives down Virginia Street in Reno, Nev. (jmoor17/iStock)
CCC in its 2018 "Crash Course" used direct repair program data to report that more than 2 percent of claims were $10,000 or higher, with 0.13 percent of claims $20,000 or higher. (Provided by CCC)
Share This: