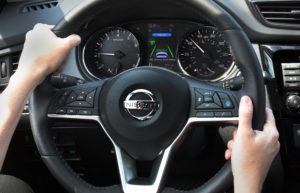 The Society of Collision Repair Specialists on Monday announced Nissan had signed on as the trade group's latest corporate member.
"Nissan is honored to join SCRS," Nissan certified collision growth manager Mark Zoba said in a statement. "We've shared a close relationship for years, and the membership is an extension of our recognition of the good work the association does to help develop resources and disseminate information that lifts the industry up. OEMs have received a great deal of support from SCRS on initiatives that focus on increasing awareness of safe and proper repairs, and it's important to us to be an active supporter of those types of forward-thinking organizations."
Nissan joins fellow automakers Honda, FCA, Ford, General Motors, Hyundai, Mercedes and Toyota in supporting SCRS at the highest level. (The auto industry-administered repair procedure portal OEM1Stop is also a corporate member.)
Close ties between Nissan and the collision repair industry will be crucial to help auto body shops prepare to properly repair increasingly complex Nissans and Infinitis. Nissan in June announced it would seek to have 25 percent of its vehicle parts weight derived from ultra-high-strength steel components of at least 980 megapascals. In May, the OEM announced it would expand its "semi-autonomous" ProPILOT Assist system — an option on Nissan's bestselling Rogue already — to more vehicles, including the Nissan Rogue Sport.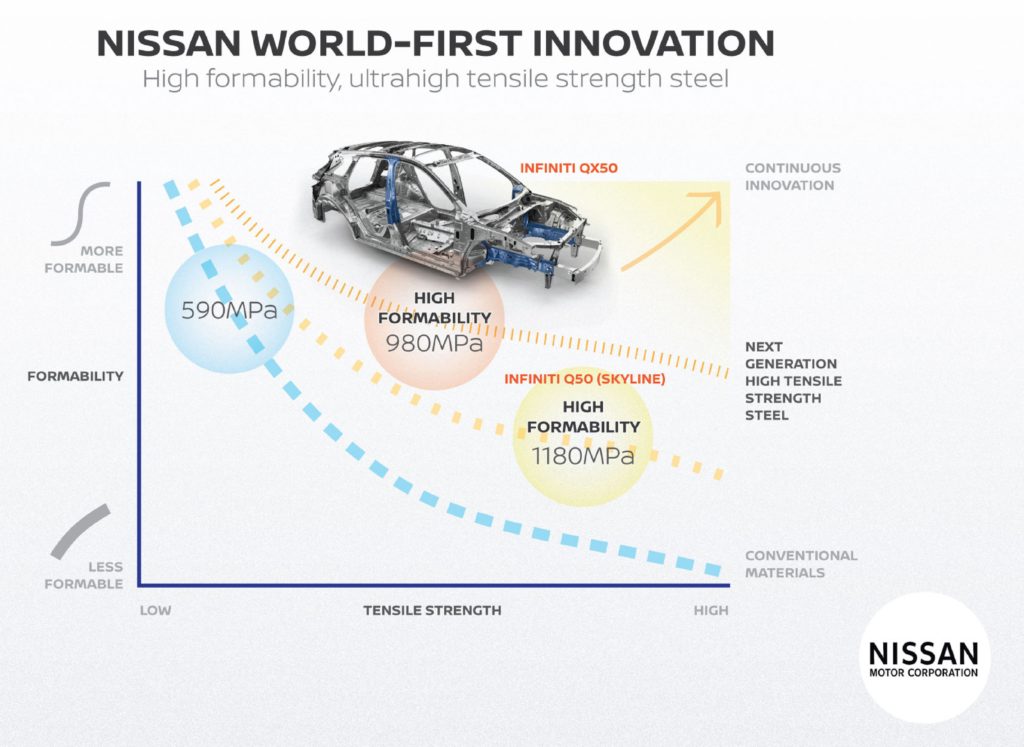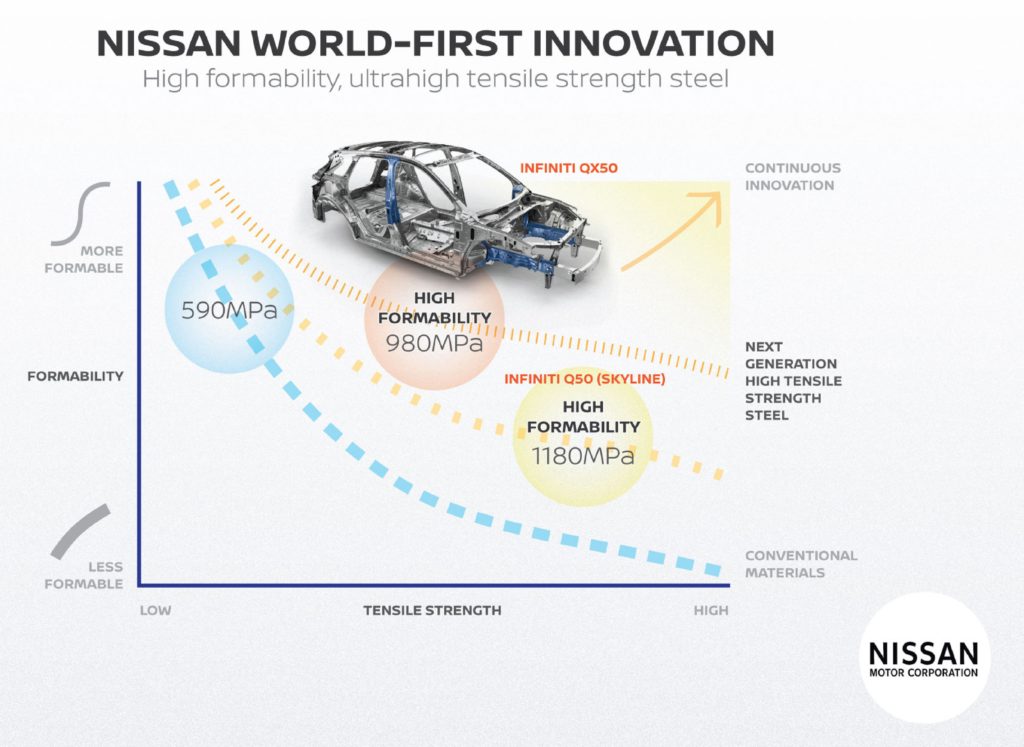 Nissan is also one to watch by the collision repair industry for its obvious commitment to its certified auto body shop network; the OEM seems to be more hands-on and interested in its certified shops than some of its certifying rivals. The OEM aggressively promotes certified shops to customers and offers them extensive support.
"Nissan has been a noticeable advocate of information to help collision repair businesses excel," SCRS Treasurer Amber Alley (Barsotti's Body and Fender) said in a statement. "Our business has really benefited from the relationship through the rebates and promotional and social media advertising resources that we get as a certified facility. Having their support of industry initiatives through involvement in SCRS just affirms that we are aligned with an automaker who understands the importance of supporting entities that help make repair businesses more successful."
The automaker has also worked to educate collision repairers, a key part of SCRS' own mission. Nissan was one of the first OEMs to warn the industry in 2016 it should be scanning vehicles, and it spread the message further that year on trade show panels — including SCRS' own OEM Collision Repair Technology Summit at SEMA 2016.
In late 2017, Nissan released a video on how to access and navigate its repair procedures website (use Internet Explorer). This year, it participated in a two-part Collision Advice webinar on the topic.
"The SCRS mission to educate, inform, and represent is really parallel to so many things that Nissan is working on right now," SCRS Chairman Kye Yeung (European Motor Car Works) said in a statement. "The privilege is all ours, to be able to have the meaningful interactions that we do with companies like theirs and to collaborate on ways that we can uplift an industry that plays such a critical role for the consumer. We are thrilled to have Nissan's support, and more importantly, their active engagement in conversations and resource development for the collision repair industry."
Repairers, suppliers, and others seeking information about the various SCRS memberships — which help fund free resources like Repairer Driven News and the Database Enhancement Gateway — should email info@scrs.com or visit www.scrs.com. The organization and its 38 affiliate organizations represent 6,000 collision repair companies and 58,500 professionals.
More information:
"SCRS Welcomes Nissan as Newest Corporate Member"
Society of Collision Repair Specialists, July 17, 2018
Apply for/learn about Nissan collision repair certification
Nissan OEM repair procedures (use Internet Explorer)
Images:
Nissan's ProPILOT "semi-autonomous" technology is already an option on the Nissan Rogue. (Provided by Nissan)
Nissan in June announced it would seek to have 25 percent of its vehicle parts weight derived from ultra-high-strength steel components of at least 980 megapascals. The OEM noted it debuted a new 980 MPa high formability steel on the 2019 Infiniti QX50. (Provided by Nissan)
Share This: