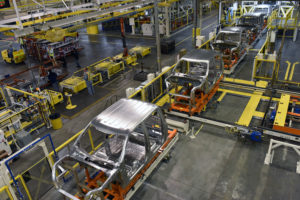 Ford's new On Target collision repair newsletter carries a couple of helpful considerations related to fixing a 2015-18 aluminum F-150 roof and 2018 Expedition window moldings.
Obviously, you'll need to check the actual Ford Service Info repair procedures, the titles of which are provided in the On Target excerpts.
"Due to its nature, this is a complex and involved repair. The official Ford procedure, as found in the workshop manual, does a good job of walking repairers through it," Ford senior damageability engineer Gerry Bonanni said of roof removal, according to On Target. "But, repairers are always reminded to thoroughly research the repair as much as they can before they begin any repairs, so they can have their entire repair plan mapped out ahead of time."
But the excerpts from the two sets of instructions are a good taste of what it takes to do that work — and what work you aren't allowed to do.
For example, the On Target instructions for a 2015-18 F-150 roof panel removal — you'll have to tune in next On Target for how to install a new one, Ford says — warn about the effects of heat on aluminum and adhesives.
"Aluminum body panels are highly receptive to heat transfer," Ford wrote. "With the extensive use of structural adhesives and non-structural sealers in vehicle construction, the potential of heat transfer could impact adhesives and sealers in non-associated panels during the repair process. Many repair areas that utilize structural adhesives may be separated after fastener removal by using a panel chisel along the joint/flange. Heat not exceeding 425°F may be used to loosen a bonded panel but should only be done when all panels in the joint will be replaced and new adhesive applied." (Emphasis ours.)
The OEM also provided another interesting rule of thumb on 2018 Ford Expedition front- and rear-window moldings.
"Moldings located on the front- and rear-window frames may experience minor scratches from vehicle shipment or car wash racks," Ford wrote. "The imperfections may be repaired instead of replaced by following the steps below. Scratches deep enough to cause a thumbnail to catch cannot be repaired and the entire component must be replaced." (Emphasis ours.)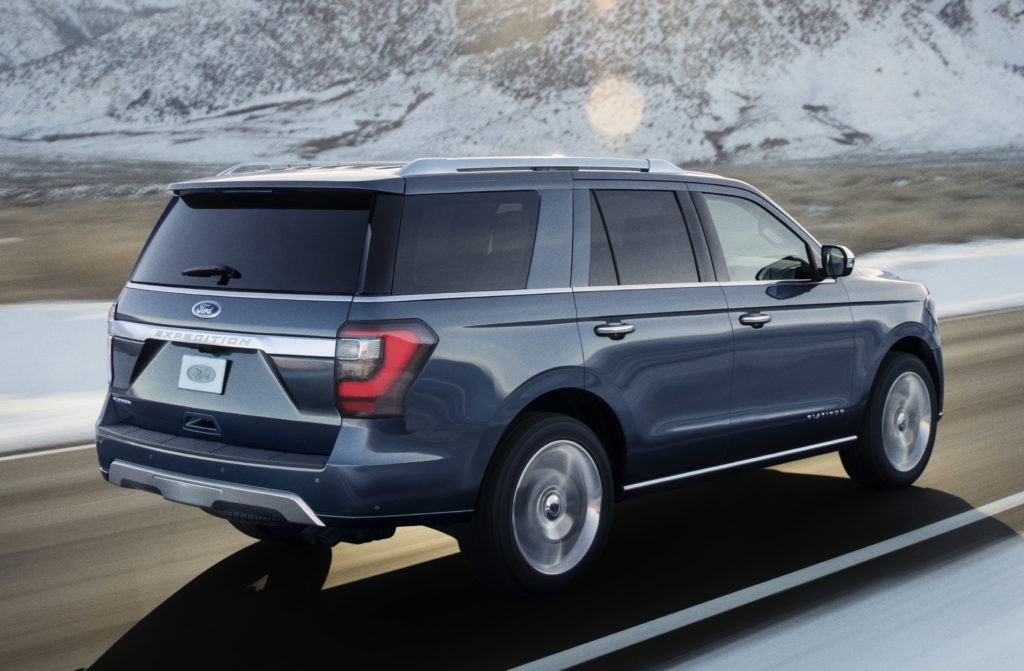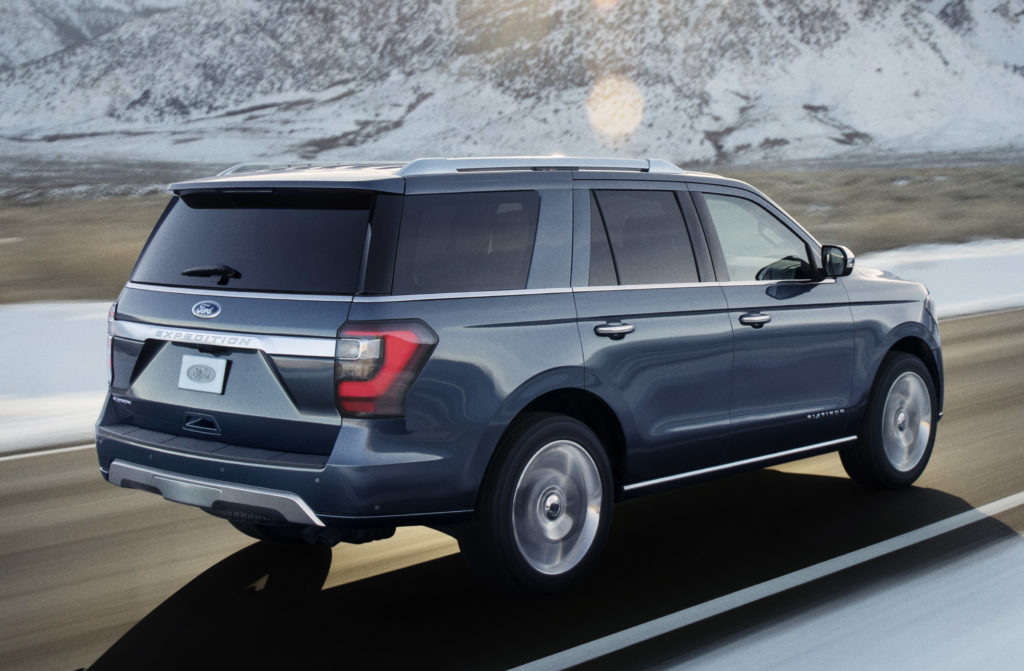 It's also interesting to see Ford's note that before you can even start taking off the 2015-18 F-150 roof, you must "first power down the Supplemental Restraint System (SRS)—referring to Section 501-20B: Supplemental Restraint System, General Procedures." Then, you can start removing other items in the vicinity of the roof — each of which have their own removal repair procedures, according to Ford:
• Headliner (refer to Section 501-05: Interior Trim and Ornamentation)
• Windshield and rear glass (refer to Section 501-11: Glass, Frames and Mechanisms)
• Center high-mount stop lamp (refer to Section 417-01: Exterior Lighting)
• Roof moldings (refer to Section 501-08: Exterior Trim and Ornamentation)
• Side-curtain airbag (refer to Section 501-20B)
• Satellite radio antenna (refer to Sections 415-00A, 00B or 00D depending on configuration) (Emphasis Ford's. Minor formatting edits.)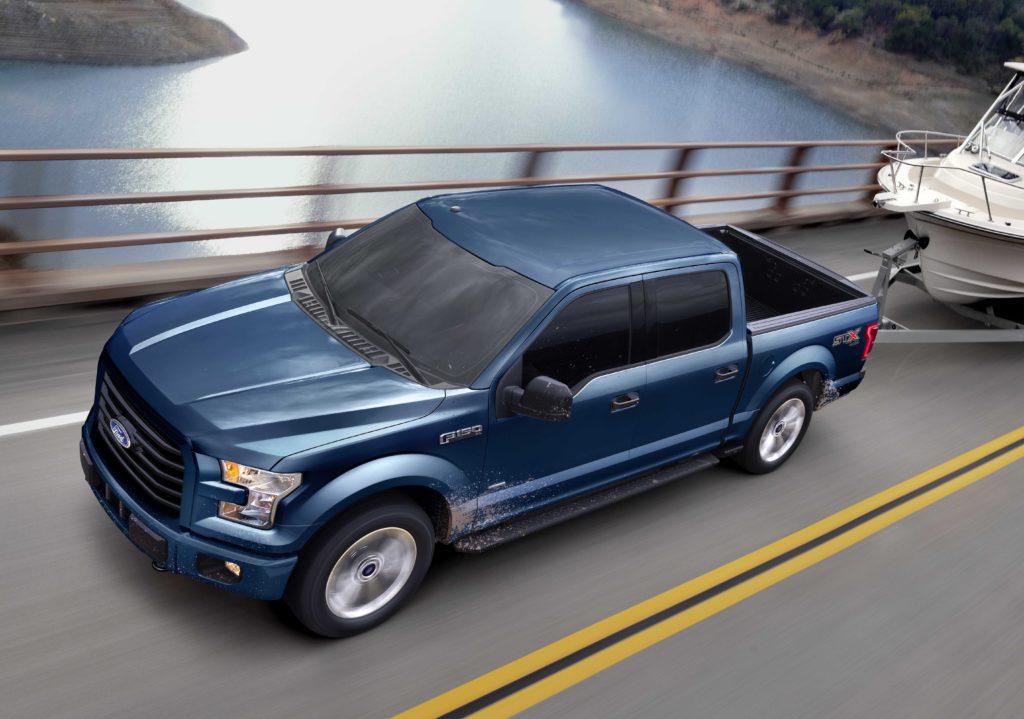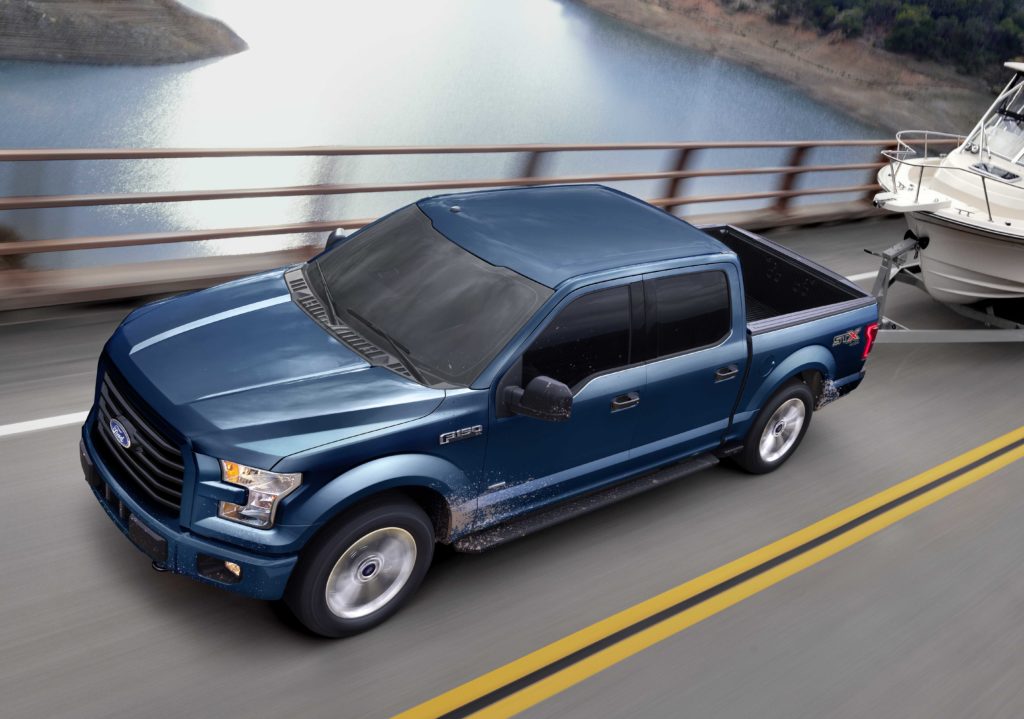 "The fixed glass of the vehicle plays an important role in the overall strength of the roof and in ensuring a robust repair," Bonanni said, according to On Target. "Repairers should also adequately protect all glass, exterior finish and interior trim from contamination during the entire repair."
The OEM picked the roof because of the infamous John Eagle Collision case in Texas, in which a jury determined that a repairer's failure to follow Honda OEM roof replacement repair procedures was responsible for the severity of an crash.
"Today's vehicles are more complicated than ever, with each component specifically designed and constructed to work together in a complex sequence to ensure proper functionality and safety in the event of a collision," Bonanni said, according to On Target. "Any unauthorized changes to any one component can disrupt that carefully-engineered harmony and cause catastrophic results."
HUD calibration
The On Target also is noteworthy for giving collision repairers a look at a calibration that doesn't get a lot of attention: how to ensure a heads-up display appears in the right spot on a windshield.
Ford presents instructions for recalibrating a 2017 Lincoln Continental HUD. It's unclear which trims had the tech that model year, but the 2018 version offers it as an optional on the Continental Reserve and standard on the Continental Black Label.
The work requires a shop to have a $432.13 HUD Eye Box and $169 Calibration Target on hand. (A kit containing both appears to be available as well on the Rotunda website.)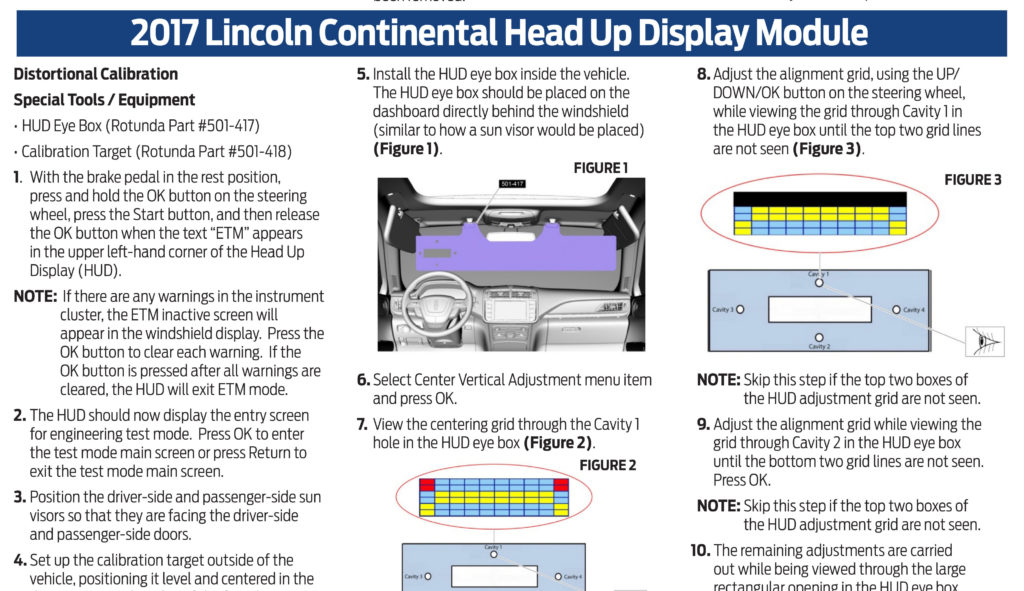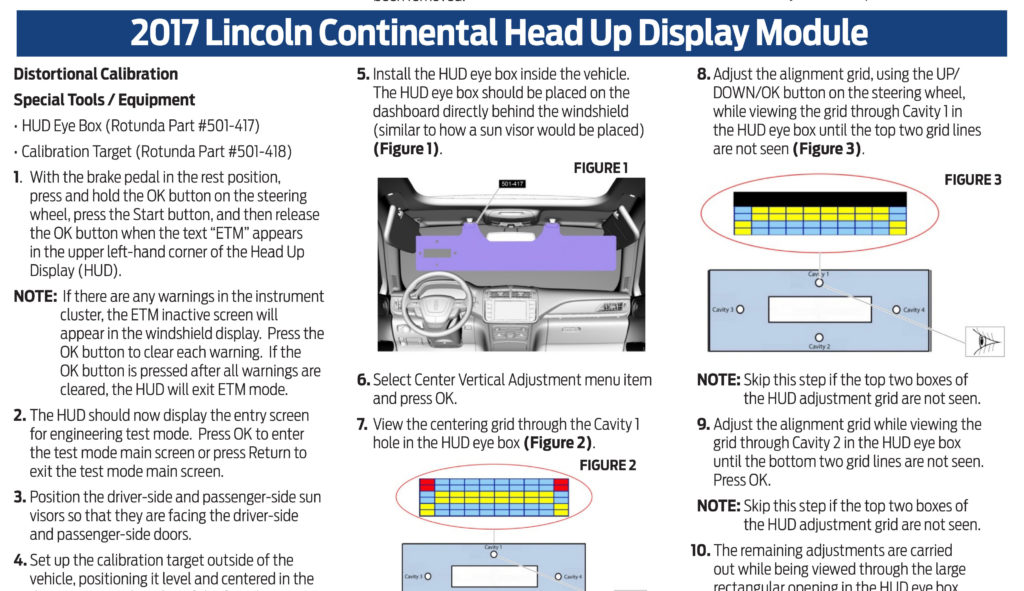 It involves steps like aligning the HUD and ensuring the output isn't distorted in one of a variety of possible ways.
As with the operations described above, check the actual OEM repair procedures on Ford's Service Info website, not just the version reproduced in the On Target.
"On Target plans to include more repair information specific to HUD calibration in future issues, focusing on warping compare and service calibration reset," Ford wrote.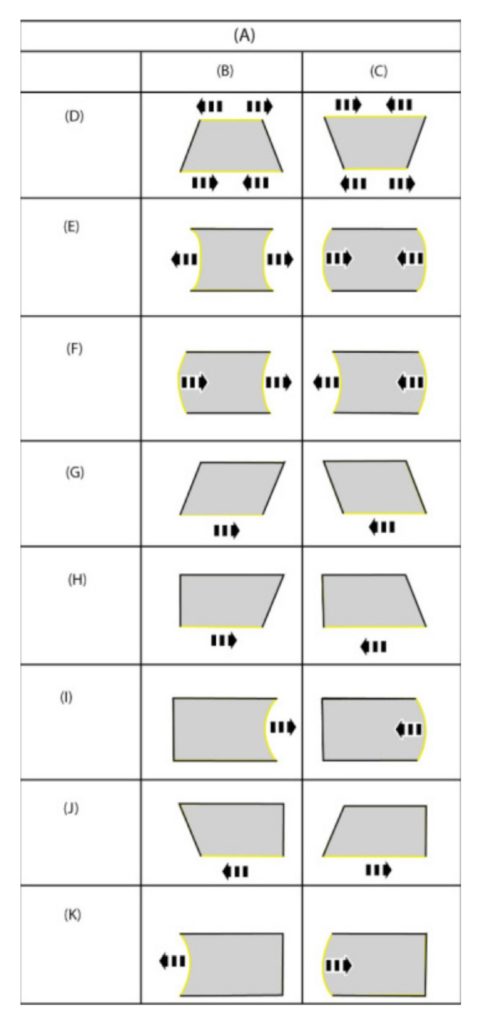 If HUDs become a more common feature on luxury vehicles, repairers could be encountering these kinds of procedures more often.
The HUD on the next-generation 2017 Continental and 2018 Navigator sounds pretty slick, based on a 2017 Lincoln news release. The OEM called the display is "incredibly sharp and clear" and can be seen "even in the harshest sunlight and through polarized sunglasses." It projects the image on the windshield above the hood by using a chip with 400,000 mirrors able to refresh pixels up to 5,000 times per second (hertz). (The human eye can see flicker at up to at least 800 Hz, according to research reported in Nature in 2015.)
If the image is as crisp and intentional as Lincoln claims, then your vehicle owner will probably notice if you didn't calibrate it properly or if it appears somewhere that obstructs the driver's vision.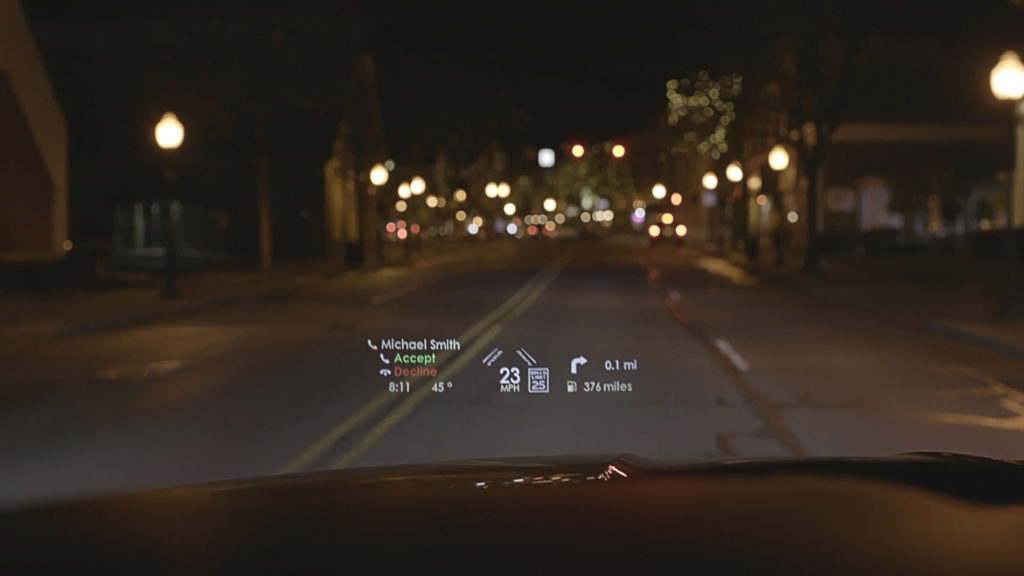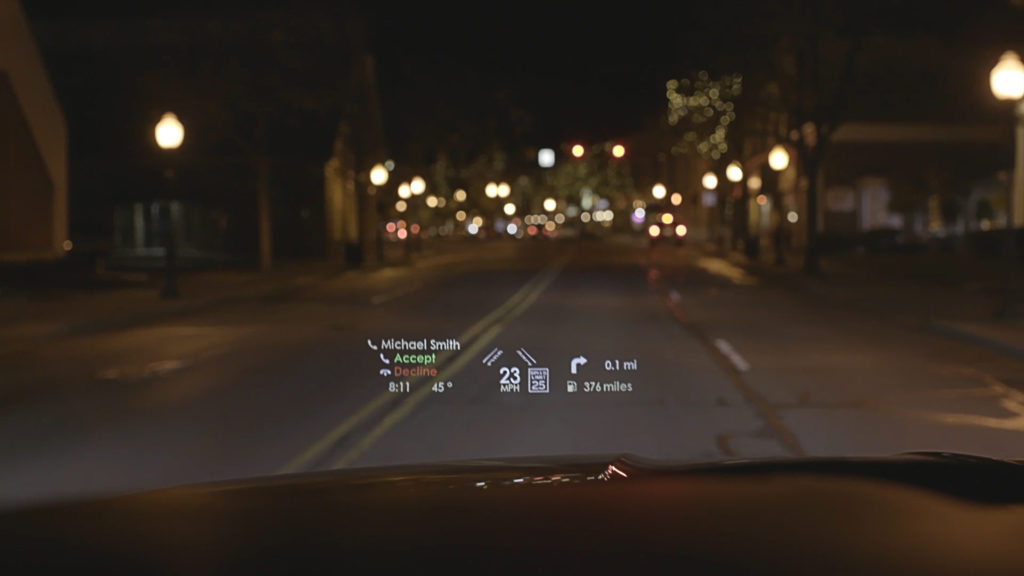 "Designers emphasized a reduction of screen clutter and focused on the timing and size of the information displayed," Lincoln wrote. "Chosen information is displayed only when it's relevant, and as its importance increases, the physical placement and size of the information presented becomes more prominent. So while current speed and speed limit, as well as time and range are displayed consistently at the lower edge of the screen, should the driver receive a call or a navigation prompt is needed, this information is displayed clearly and brightly with greater prominence."
More information:
Ford Service Info OEM repair procedure website
"LINCOLN NAVIGATOR OFFERS AN ADVANCED HEAD-UP DISPLAY THAT OUTSHINES ALL OTHERS ON THE YEAR'S DARKEST DAY"
Lincoln, Dec. 21, 2017
Images:
Aluminum F-150 cabs proceed through the Ford Claycomo, Mo., factory March 13, 2015. (Sam VarnHagen/Provided by Ford)
The rear window of a 2018 Ford Expedition is shown. (Provided by Lincoln)
The aluminum roof of a 2017 Ford F-150 XLT is shown. (Provided by Ford)
Ford presents instructions for recalibrating a 2017 Lincoln Continental HUD in Volume 2 of its 2018 On Target series. (Provided by Ford)
The 2017 Lincoln Continental HUD can be distorted in a variety of ways. Ford recommends that repairers fix the issue by picking which shape the image most resembles. (Provided by Ford)
The head-up display on the 2018 Lincoln Navigator is shown. The technology also appeared on the 2017 Continental. (Sam VarnHagen/Provided by Ford)
Share This: