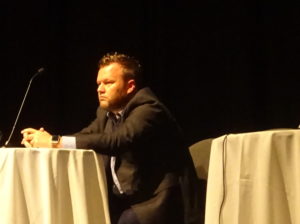 Collision repairers' failure to perform fundamental operations like measuring vehicles or correct repairs is contributing to a "high failure rate" during the calibration stage, asTech industry relations director Jake Rodenroth said earlier this month.
Rodenroth told the Aug. 7 Collision Industry Conference asTech had encountered these calibration issues among vehicles shops had repaired and then sublet to its Dallas calibration center for that work.
About 30 percent of these ostensibly repaired vehicles failed because they weren't straight enough, according to Rodenroth. He said advanced driver assistance systems often key off of a vehicle having been measured and aligned.
For example, multiple Honda Sensing technologies like autobraking require a wheel alignment to be calibrated, a Honda expert said in December 2017, and Hunter Engineering has shown how matching the center and thrust line of the vehicle can be crucial for an ADAS system.
Hunter found 7 of the top 10 vehicles on U.S. roads in 2015 needed a reset of a standard or optional electronic stability control system –arguably an ADAS system as well —  following a wheel alignment. (Theoretically, ESC should now be on 100 percent of vehicles in your shop given CCC's industry average repairable vehicle age of 5.9 years and the government's 2012 model year mandate.)
Rodenroth in an interview Friday also noted that steering technology shifting from hydraulic to electrical also will demand more steering angle sensor resets.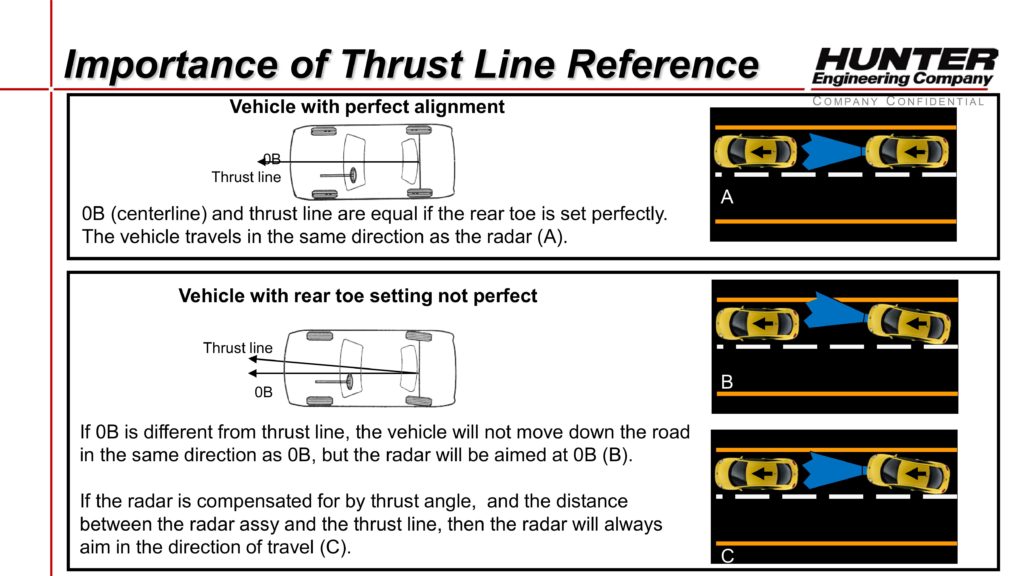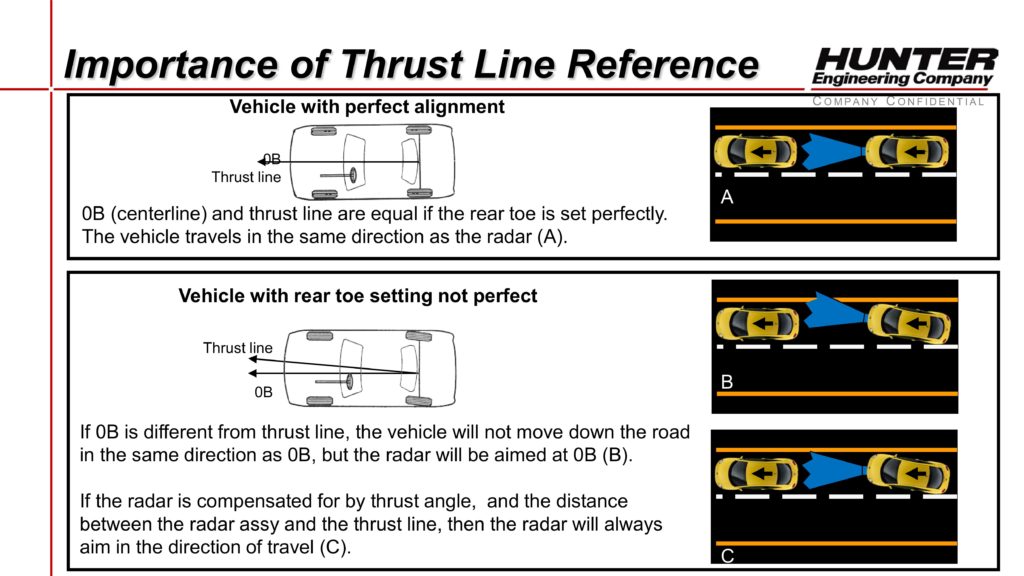 Rodenroth at CIC said 50 percent of all blind spot calibrations also fail because of deformation to a panel (such as the quarter panel) or a repaired bumper fascia (repairs or even excessive paint too close to a blind spot monitor can affect it). He gave the example of asTech taking off a bumper cover and having the blind spot calibration work perfectly.
On Friday, he also mentioned instances of a shop failing to replace a bracket or an reconditioned part in the area of the blind spot monitor.
Later in the CIC session, Hunter Engineering's John Shewbridge gave an example of one sensor which he said had a built-in tolerance, but noted digital cameras "better be spot-on," an apparent reference to at least one of the cameras used in ADAS systems.
As repairers, "we need to check ourselves," Rodenroth said. Shops needed to study the OEM procedures and examine basics like the designated number of welds or a sectioning location, he said.
The industry was still fighting about measurements and alignments that'd existed for a long time, he said, noting Friday some shops resist both procedures out of a perception that the damage doesn't warrant it.
But that's only a theory — which can't be confirmed without measuring or checking the car's alignment.
---
Learn more about calibration during Repairer Driven Education
Seeking more insight on calibration? Learn more during the SEMA Show in Las Vegas with "Understanding Shop Liability in this new Era of Diagnostics, Calibrations and Programming" featuring Michael Quinn and Chuck Olsen of AirPro and "The importance of ADAS system resets when performing wheel alignments during the collision repair process" with John Shewbridge of Hunter. The sessions are part of the Society of Collision Repair Specialists Repairer Driven Education Series Oct. 29-Nov. 2. Register here for individual RDE classes or the series pass package deal.


---
Rodenroth said another issue "burning" in the industry involved the interconnected nature of safety systems on modern vehicles.
Insurers and shops might protest that they didn't even perform repairs in the area of the affected sensor. However, work elsewhere on the vehicle required the removal of a side-view mirror — which is on the network and talks to other parts of the car.
Shops simply had to research the repair procedures. "That is the key to this," he said.
Rodenroth suggested at CIC such errors generate "waste," and noted that many shops effectively eyeball their way through the repair. ADAS systems can be fixed, but "fix it right the first time."
Vehicle Collision Experts CEO Mark Olson called Rodenroth's statistics "frightening" at the CIC. Rodenroth on Friday said the data might seem high compared to what other calibration subletters have encountered.
However, he predicted this was because asTech calibrated vehicles in a controlled environment, while other vendors were calibrating in parking lots and getting false success results.
"We do everything by the book," Rodenroth said. The liability was too high not to, he said.
More information:
OEM1Stop repair procedures portal
Images:
Collision repairers' failure to perform fundamental operations like measuring vehicles or correct repairs is contributing to a "high failure rate" during the calibration stage, AsTech industry relations director Jake Rodenroth said at the Aug. 7, 2018, Collision Industry Conference. (John Huetter/Repairer Driven News)
An OEM might instruct a repairer to steer straight ahead to calibrate a system. But Hunter Engineering can actually measure what "straight ahead" on a vehicle actually means and confirm it's been achieved, according to Hunter alignment senior product manager Kaleb Silver. For a steering angle sensor reset, such precision is "a big deal," he said. (Provided by Hunter)
Share This: