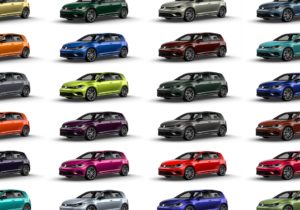 Following the success of a similar program in Canada, Volkswagen announced Aug. 15 it would offer American 2019 Golf R buyers a choice of 40 custom colors.
The 40 hues in the Volkswagen Spektrum Program will join the five standard colors Volkswagen will offer the car and be available for an extra $2,500 MSRP.
Volkswagen started the program in Canada with the 2018 Golf R model year.
"Since the program's debut, Volkswagen Canada has seen a high take rate on Golf R, indicating great interest in a vehicle that stands out from the pack," Volkswagen wrote in a news release. "After listening to customer and enthusiast feedback asking for more color options for the enthusiast model, VWoA decided to adopt the program in the U.S."
Volkswagen has sold 2,893 Golf Rs in the U.S. through the end of August. The 2018 version cost $39,785 for a manual transmission, $40,885 for an automatic.
The OEM's news release highlighted the colors "Viper Green Metallic," which has appeared on the Lamborghini Huracán and was the most popular color in Canada; the 1997 Driver's Edition GTI's "Ginster Yellow"; the "Mars Red" seen on the Mk 1 GTI; the Mk 4 and Mk 5 R32 "Deep Blue Pearl"; "Caribbean Green"; "Copper Orange Metallic"; "Nogaro Blue Pearl"; and "Violet Touch Metallic."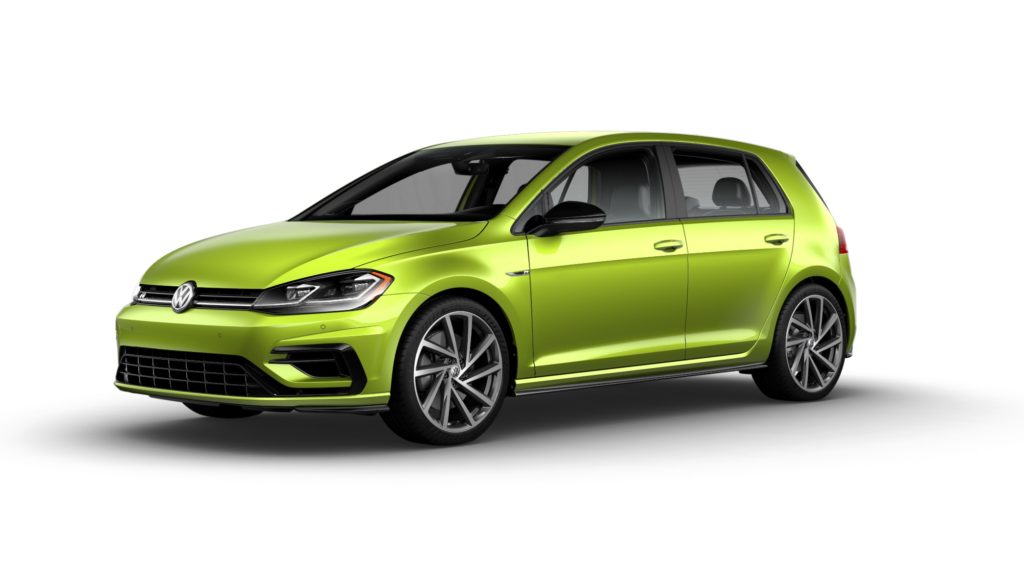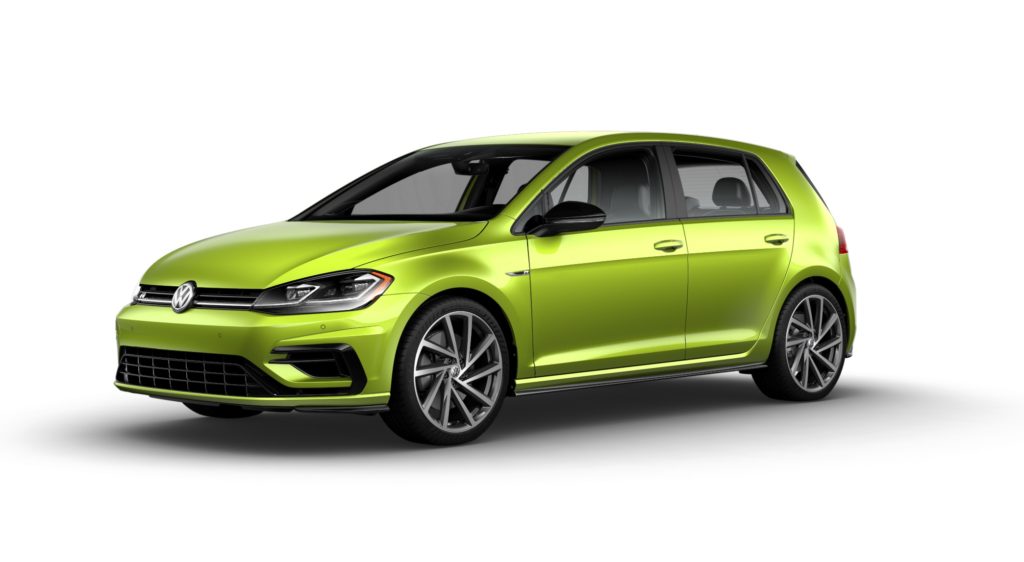 "Golf R owners are some of Volkswagen's most vocal, unique and expressive within the brand," Volkswagen sales, marketing and aftersales Executive Vice President Derrick Hatami said in a statement. "We are thrilled to be able to offer a new level of customization for the ultimate enthusiasts."
Customers who opt for one of these colors will receive their vehicle in about 2-4 months, according to Volkswagen. Those Golf Rs will be hand-painted then sent back to the line for "finishing touches," according to the OEM.
We asked Volkswagen if these colors could be restored by a collision repairer and if there were special considerations. Product communication senior specialist Jessica Anderson noted in an email that the VW product team "have already been digging into this topic," and she confirmed that the aftermarket would be able to refinish them.
"As you may know,  Audi has been offering several hundred paint-to-sample and exclusive colors in the Audi Exclusive program, so this question has come up before," Anderson wrote. "A reputable paint shop is able to glean the paint code from the manufacturer label. The label should have the VW paint code, along with the PPG and/or BASF paint code, offering a paint shop myriad ways to acquire and/or mix a true-to-life paint for the repair.
"As the custom color program was first launched in Canada, we have some feedback from that market as well: Typically shops can contact the technical helplines from the major paint suppliers. The VW Group works with the major paint manufacturers (there are 4 global players) and they have a footprint in North America, so it would be very rare that a shop could not replicate a color."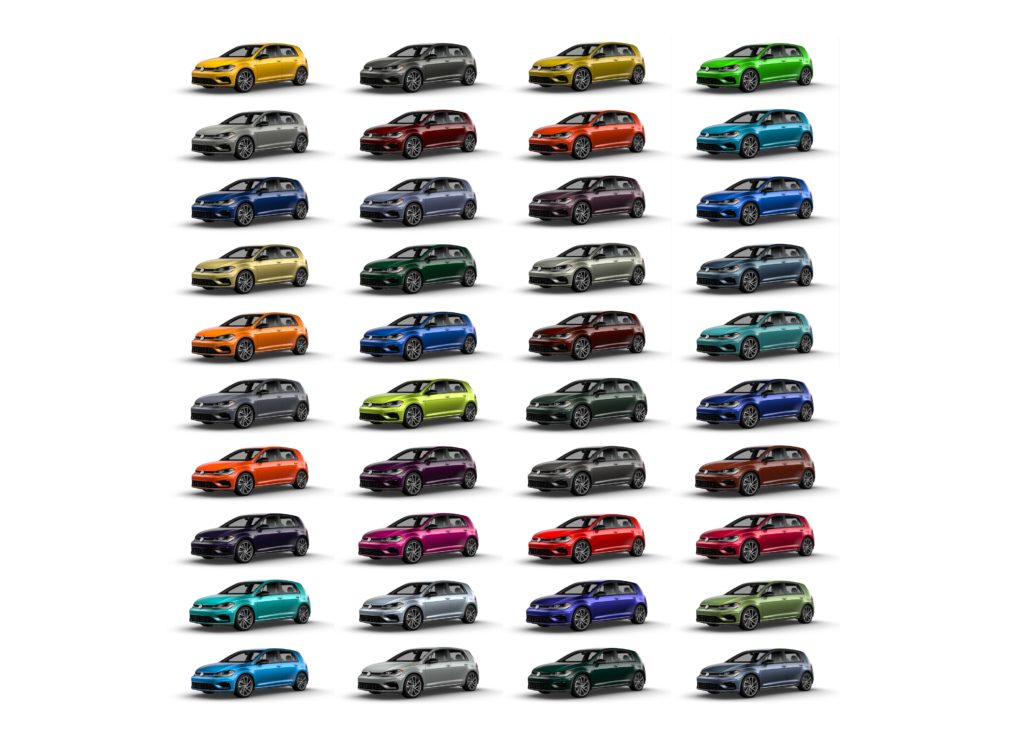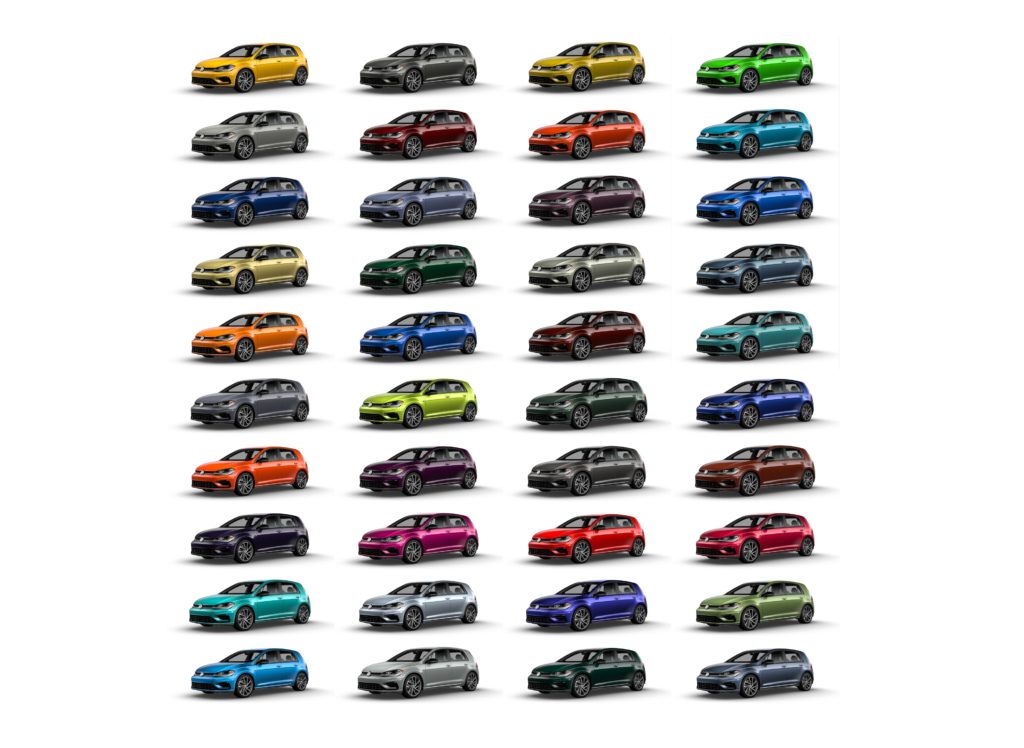 It sounds like additional stages or technical considerations could exist, based on the Volkswagen's gallery of colors. The shop might want to consult with their paint supplier and/or VW when they encounter one of the custom colors, and potentially review the P-pages to make sure they're capturing all of the work correctly. (For example, here's the estimating services' three-stage paint guidance, which the DEG highlighted in some August 2017 tips.)
More information:
"VOLKSWAGEN SPEKTRUM PROGRAM OFFERS 40 CUSTOM COLORS FOR 2019 GOLF R"
Volkswagen, Aug. 15, 2018
Images:
Following the success of a similar program in Canada, Volkswagen announced Aug. 15, 2018, it would offer American 2019 Golf R buyers a choice of 40 custom colors. (Provided by Volkswagen)
Volkswagen will offer the 2019 Volkswagen Golf R in "Viper Green Metallic," which has appeared on the Lamborghini Huracán and was the most popular color in a similar Canada program. (Provided by Volkswagen)
Share This: