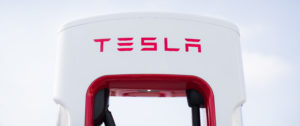 A driver police said had admitted being inattentive has still sued Tesla and Service King over a South Jordan, Utah, collision she said she thought Autopilot should have prevented.
A May 16 news release from the South Jordan Police Department reported that a Tesla Model S had collided with a Unified Fire Authority mechanic's truck on May 11. Tesla, when contacted by Repairer Driven News, indicated this 28-year-old Model S driver was Heather Lommatzsch, the plaintiff in Lommatzsch v. Tesla et al.
Lommatzsch broke her foot, and the truck driver had "minor injuries," according to police.
The lawsuit said the truck and other southbound traffic at the crash site had been at a complete stop.
"The driver of the Tesla Model S … was subsequently interviewed by the South Jordan Police and said that she had been using the 'Autopilot' feature in the Tesla," South Jordan police wrote in a news release. "While Tesla's Autopilot feature indicates that a driver must be attentive at all times, the driver admitted that she was looking at her phone prior to the collision. Based upon witness information, the driver of the Tesla did not brake or take any action to avoid the collision."
Authorities cited her for failing to keep a proper lookout while driving.
The South Jordan police department said Tesla recovered data from the vehicle and found Lommatzsch had often disabled and reactivated Autosteer and Traffic Aware Cruise Control, during the drive cycle, adjusting the speed of the latter frequently.
The technology
According to an Aug. 10 version of the Tesla Model S owner's guide, Autosteer is a "BETA feature" which keeps a Tesla vehicle in its lane. The Traffic Aware adaptive cruise control system automatically holds a Model S's speed constant and prevents the car getting too close to a vehicle in front. Both technologies are part of Tesla's Autopilot suite.
"Using the vehicle's camera(s), the radar sensor, and the ultrasonic sensors, Autosteer detects lane markings and the presence of vehicles and objects, steering Model S based on the lane markings and the vehicle directly in front of you," Tesla wrote of Autosteer. The owner's guide says the cruise control technology uses the "forward looking cameras and the radar sensor."
Tesla's manual warns drivers to keep their "hands on the steering wheel at all times" while using Autosteer. It also states that the technology is meant to be used "only on highways and limited-access roads with a fully attentive driver."
"When using Autosteer, hold the steering wheel and be mindful of road conditions and surrounding traffic," Tesla continued. "… Never depend on Autosteer to determine an appropriate driving path. Always be prepared to take immediate action."
Autosteer might restrict the speed if it catches you using Autosteer "on residential roads, a road without a center divider, or a road where access is not limited."
Tesla told South Jordan police that "Contrary to the proper use of Autopilot … she used it on a street with no center median and with stoplight controlled intersections."
The manual delivers a similar warning about the adaptive cruise control system, cautioning that the driver needs to pay attention at all times and be ready to hit the brakes themselves.
"Traffic-Aware Cruise Control is primarily intended for driving on dry, straight roads, such as highways and freeways," Tesla wrote. "It should not be used on city streets. …
"Do not use Traffic-Aware Cruise Control on city streets or on roads where traffic conditions are constantly changing. Do not use Traffic-Aware Cruise Control on winding roads with sharp curves, on icy or slippery road surfaces, or when weather conditions (such as heavy rain, snow, fog, etc.) make it inappropriate to drive at a consistent speed."
The manual also warns driver they should "Never depend on Traffic-Aware Cruise Control to slow down the vehicle enough to prevent a collision."
"Traffic-Aware Cruise Control cannot detect all objects and may not brake/decelerate for stationary vehicles or objects, especially in situations when you are driving over 50 mph (80 km/h) and in situations where a vehicle you are following moves out of your driving path and a stationary vehicle or object is in front of you," Tesla wrote later in the manual. "Always pay attention to the road ahead and stay prepared to take immediate corrective action."
---
Get advice on minimizing liability at Repairer Driven Education
Learn more about protecting your shop from liability during the SEMA show in Las Vegas at "Understanding Shop Liability in this new Era of Diagnostics, Calibrations and Programming" with Michael Quinn and Chuck Olsen of AirPro and "Facing Increased Complexity and Liability – How to Protect Your Collision Repair Business!" with David Willett and Shaughn Kennedy of Intrepid Direct Insurance, Ron Reichen of Precision Body and Paint, Bill Eveland of Eveland Brothers. The sessions are part of the Society of Collision Repair Specialists' Repairer Driven Education Series Oct. 29-Nov. 2. Register here for individual RDE classes or the series pass package deal.


---
The crash
Technicians from Tesla successfully recovered the data from the vehicle. According to Tesla's report, the vehicle found "more than a dozen instances" of Lommatzsch having taken her hands off the wheel during the drive cycle.
"On two such occasions, she had her hands off the wheel for more than one minute each time and her hands came back on only after a visual alert was provided," the OEM said, according to the South Jordan police news release. "Each time she put her hands back on the wheel, she took them back off the wheel after a few seconds."
Lommatzsch turned on Autosteer and the adaptive cruise control about a minute and 22 seconds before the crash and removed her hands from the wheel two seconds later, according to Tesla. The OEM said she set the cruise control to 60 mph.
"She did not touch the steering wheel for the next 80 seconds until the crash happened; this is consistent with her admission that she was looking at her phone at the time," Tesla wrote.
She hit the brakes "fractions of a second" before the crash, according to Tesla. The Associated Press, citing a South Jordan police report, reported "Data from the Model S electric vehicle show it picked up speed for 3.5 seconds before crashing into the firetruck in suburban Salt Lake City, the report said. …
"Police suggested that the car was following another vehicle and dropped its speed to 55 mph (89 kph) to match the leading vehicle. They say the leading vehicle then likely changed lanes and the Tesla automatically sped up to its preset speed of 60 mph (97 kph) without noticing the stopped cars ahead."
South Jordan police Sgt. Samuel Winkler said there were no indications of any auditory warnings about an imminent crash, merely the notifications to return the driver's hands on the wheel.
The National Highway Traffic Safety Administration opened its own investigation into the case, according to the South Jordan Police Department. That investigation is still in process. But Tesla and the South Jordan police both appear to have written the incident off as driver error.
"It's super messed up that a Tesla crash resulting in a broken ankle is front page news and the ~40,000 people who died in US auto accidents alone in past year get almost no coverage," Tesla CEO Elon Musk wrote on Twitter on May 14.
He followed this up by tweeting, "What's actually amazing about this accident is that a Model S hit a fire truck at 60mph and the driver only broke an ankle. An impact at that speed usually results in severe injury or death."
It's super messed up that a Tesla crash resulting in a broken ankle is front page news and the ~40,000 people who died in US auto accidents alone in past year get almost no coverage https://t.co/6gD8MzD6VU

— Elon Musk (@elonmusk) May 14, 2018
Musk also acknowledged bugs but argued the net effect of Autopilot was positive.
It certainly needs to be better & we work to improve it every day, but perfect is enemy of good. A system that, on balance, saves lives & reduces injuries should be released.

— Elon Musk (@elonmusk) May 14, 2018
Winkler said he hadn't heard of any crash incidents in which drivers investigated by police complained that more commonplace ADAS technology hadn't worked, such as autobraking failing to deploy before a collision.
The lawsuit
However, Lommatzsch's lawsuit suggests fault for the crash might not be so clear-cut. It accuses a Tesla salesman for misleading her about the technology when she bought her Model S in July 2016.
"Plaintiff was told by the salesman at Tesla Motors UT, Inc. that she could drive in autopilot mode and just touch the steering wheel occasionally," the lawsuit states.
"That touching the steering wheel to maintain autopilot mode was demonstrated to Plaintiff when purchasing the vehicle from Tesla Motors UT, Inc."
She also said she was told that "based on conversations with Tesla sales people, Plaintiff understood that the Tesla Model S's safety features would ensure the vehicle would stop on its own in the event of an obstacle being present in the path of the Tesla Model S."
The Tesla's Model S is equipped with autobraking. According to the manual, Tesla doesn't let the brakes try and stop the car entirely if you're traveling at 29 mph or faster.
"If driving 29 mph (46 km/h) or faster, the brakes are released after Automatic Emergency Braking has reduced your driving speed by 25 mph (40 km/h)," Tesla wrote. "For example, if Automatic Emergency Braking applies braking when driving 56 mph (90 km/h), it releases the brakes when your speed has been reduced to 31 mph (50 km/h)."
As with the other advanced driver assistance systems, Tesla warns that drivers shouldn't count on autobraking to save them and must "drive safely and remain in control of the vehicle at all times."
However, Lommatzsch alleged "these safety features failed to engage as advertised and represented by Defendants Tesla, Inc. and Tesla Motors UT, Inc."
The lawsuit also claims that "she attempted to brake but the brakes did not engage."
Lommatzsch accused Tesla of negligence "developing, designing, manufacturing, producing, testing, promoting, distributing, selling,
maintaining, repairing and/or servicing the Tesla Model S, and/or providing adequate warning of the dangers of the Tesla Model S." She also sued the OEM claiming liability and breach of warranty.
"When using Autopilot, drivers are continuously reminded of their responsibility to keep their hands on the wheel and maintain control of the vehicle at all times," a Tesla spokesperson said in a statement Friday when asked for comment on the lawsuit. "Tesla has always been clear that Autopilot doesn't make the car impervious to all accidents."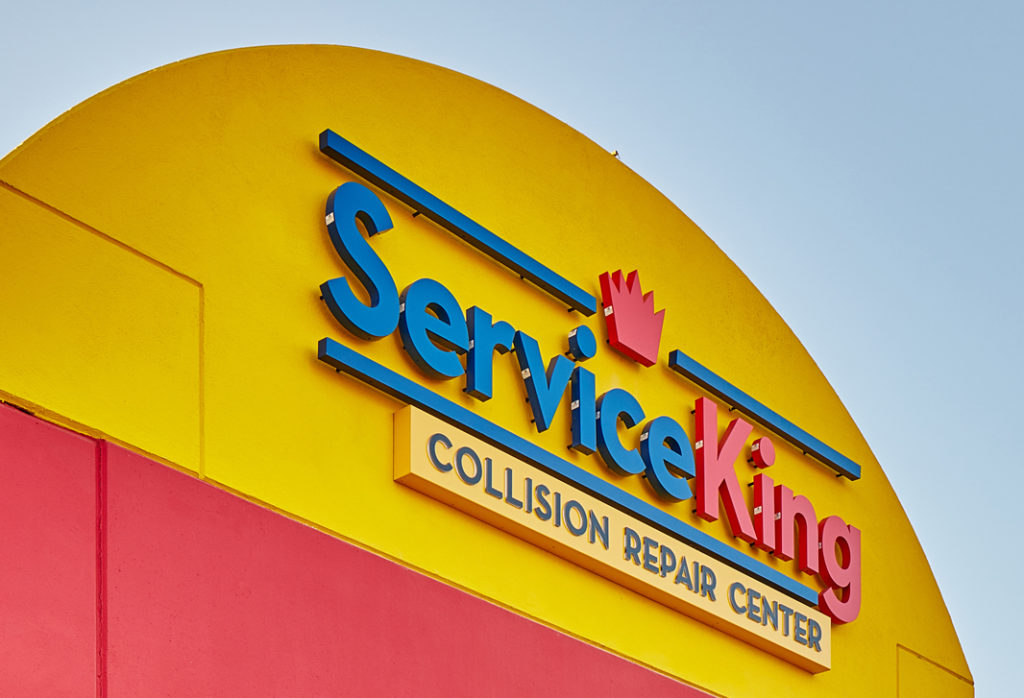 She sued Service King for negligence over its work on her Model S, though the litigation doesn't explain what the MSO is alleged to have done wrong.
"During the year leading up to the subject accident, Defendant Service King provided service to the Tesla Model S and had replaced a sensor on the Tesla Model S," the lawsuit states.
"… Service King owed a duty of care to Plaintiff while testing, maintaining, servicing, and/or repairing the Tesla Model S.
"Defendant Service King breached the duty of care by negligently testing, maintaining, servicing, and/or repairing the Tesla Model S.
"Plaintiff has suffered bodily injury and harm as a direct result of Defendant Service King's negligence.
"Plaintiff is entitled to recover damages from Defendant Service King for her bodily injury and harm in an amount to be proven at trial."
Lommatzsch seeks at least $300,000 from the defendants.
Service King had not responded to an email request Friday for comment by its personnel or counsel. Companies typically refrain from discussing pending litigation themselves.
But in Service King's defense, we note again that the lawsuit lacks specifics on what error Service King is alleged to have made during the repair. The complaint just says Service King fixed the car, declares the shop to have been negligent, and calls it a day without connecting the dots to the crash.
Service King wasn't mentioned in the police news release regarding the collision, and South Jordan police Sgt. Samuel Winkler said that to his knowledge, it wasn't brought up as an avenue of investigation at the time. "I wasn't made aware of any of that information," he said,  indicating that the lawsuit might have been the first time the company's alleged role had been brought up by Lommatzsch.
NHTSA does not offer preliminary information about investigations.
More information:
"Final Report – Crash involving Tesla Model S – 10400 South Bangerter Highway"
South Jordan, Utah, Police Department, May 16, 2018
Images:
A Tesla logo appears on a Supercharger. (Provided by Tesla)
A Service King in Fremont, Calif., is shown. (Provided by Service King)
Share This: