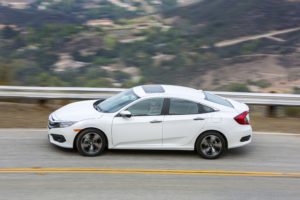 The Database Enhancement Gateway, which allows repairers and insurers to make inquiries and suggestions of the Big 3 estimating providers at no cost, was augmented in 2015 to offer weekly tips for repairers on the Audatex, Mitchell and CCC programs online and through the Society of Collision Repair Specialists' email list.
If you haven't used the free service before to submit questions about estimating collision repair work or just browse responses to other carrier and shop questions, check it out. It's a good way to find IP best practices and help write the most accurate estimates or appraisals possible.
Here's some areas spotlighted as tip-worthy by the DEG. To receive the tips as soon as DEG releases them, like/follow the DEG's Facebook and Twitter feeds. (It also posts videos to a YouTube channel once in a while.) Or just browse the more than 10,000 inquiries and responses in the database and see what else you learn.
TPMS sensor rebuilding not included
OEMs might require a collision repairer to use a "parts kit" to rebuild a tire pressure monitoring sensor whenever a technician replaces a tire or loosens a sensor nut, the DEG noted in a July tip.
"Rebuilding TPMS Sensors is NOT INCLUDED as well as the cost of the repair kit," the DEG wrote.
The DEG noted that rebuilding TPMS sensors weren't included in CCC and Audatex's wheel replacement time, even though other sensor labor might be.
It highlighted the CCC tip with a July inquiry about a 2017 Acura MDX.
"Please clarify if the TPMS Sensor included operation includes the labor to REBUILD the sensor with a repair kit as required by the OEM or if this would require an on the spot evaluation," the user wrote.
CCC quoted its wheel remove and replace time to state that "TPMS sensor, if attached to valve stem," was included. However, it wrote to the user that "The estimated work time applied to the Wheel does not include 'TPMS sensor component rebuild.'"
"TPMS Sensor R/I or R/R is NOT INCLUDED in the wheel replacement labor time" for Mitchell, the DEG also wrote.
The DEG also reminded readers of the Tire Industry Association TPMS Relearn Chart, available at a $100 discount to Society of Collision Repair Specialists members. Obviously, you'll want to check the actual OEM repair procedures as well in case something has changed, but this should help you get a feel for what's going to be necessary or what to look for in the OEM instructions.
---
Learn more about estimating during Repairer Driven Education
Seeking more estimating guidance? Learn more during the SEMA Show in Las Vegas at "Damage Assessment Documentation: Key Steps for Maximum Reimbursement" with John Shoemaker of BASF. Also, see Database Enhancement Gateway Administrator Danny Gredinberg moderate "The Rules – and Challenges – of Structural Repair on Modern Vehicle Architecture" during the OEM Collision Repair Technology Summit. The sessions are part of the Society of Collision Repair Specialists Repairer Driven Education Series Oct. 29-Nov. 2. Register here for individual RDE classes or the series pass package deal.


---
Replacement parts might be pre-painted, assembled
Labor to repaint an OEM replacement part painted the wrong color isn't included in Audatex, CCC or Mitchell, nor is any labor to detrim the replacement part so you can perform this refinishing, according to the DEG. The same applies to "LKQ assembly parts (i.e. doors, trunks, fenders etc…)," the DEG wrote in a July 23 tip.
"A recent example of this from the OEM would be a 2014-2019 Nissan Rogue which comes already supplied from the OEM in its most popular color K23 Silver including glass, wiring and hardware already attached to the lift gate," the DEG wrote.
It also showed a footnote to this effect that CCC was nice enough to include in its system.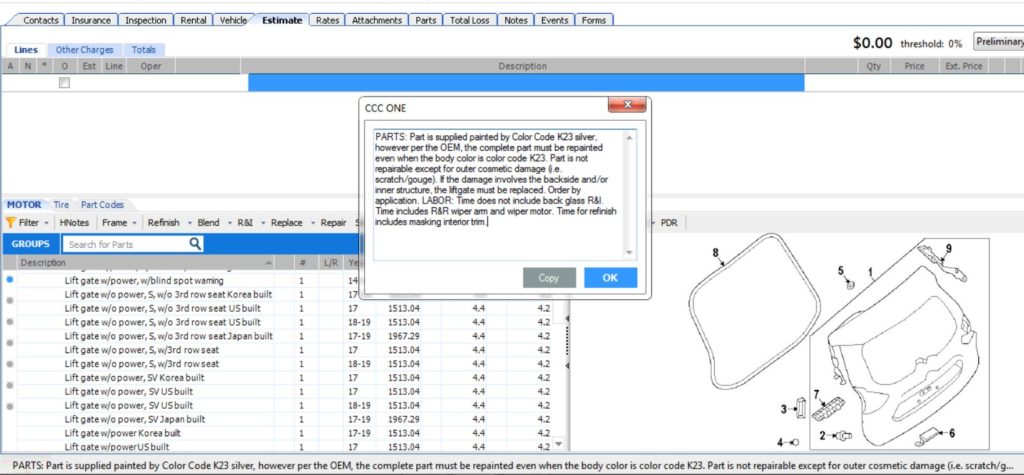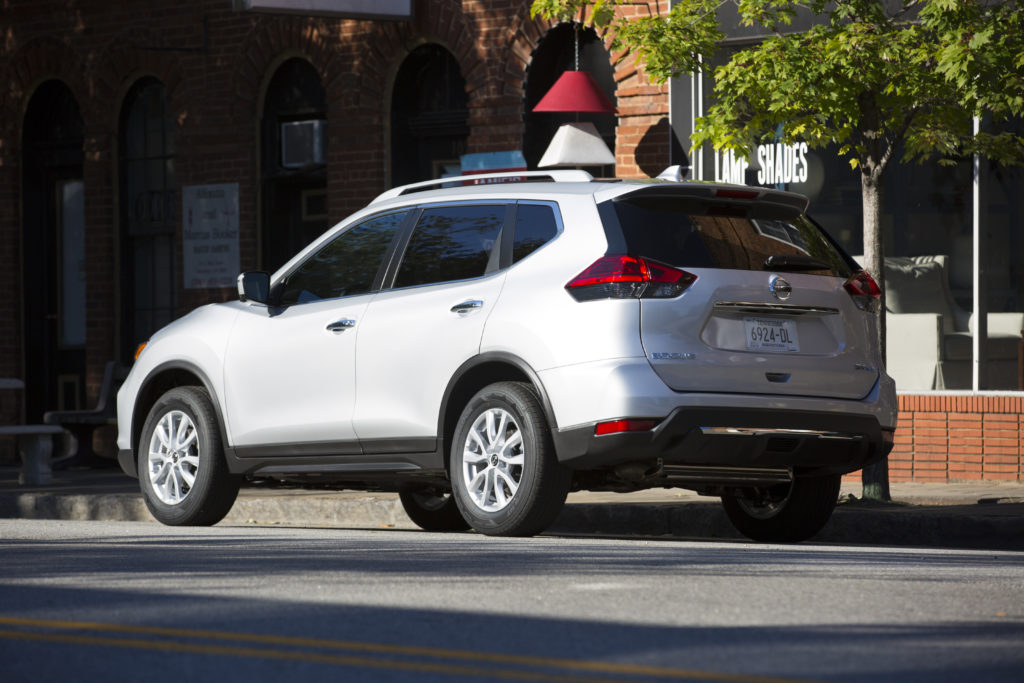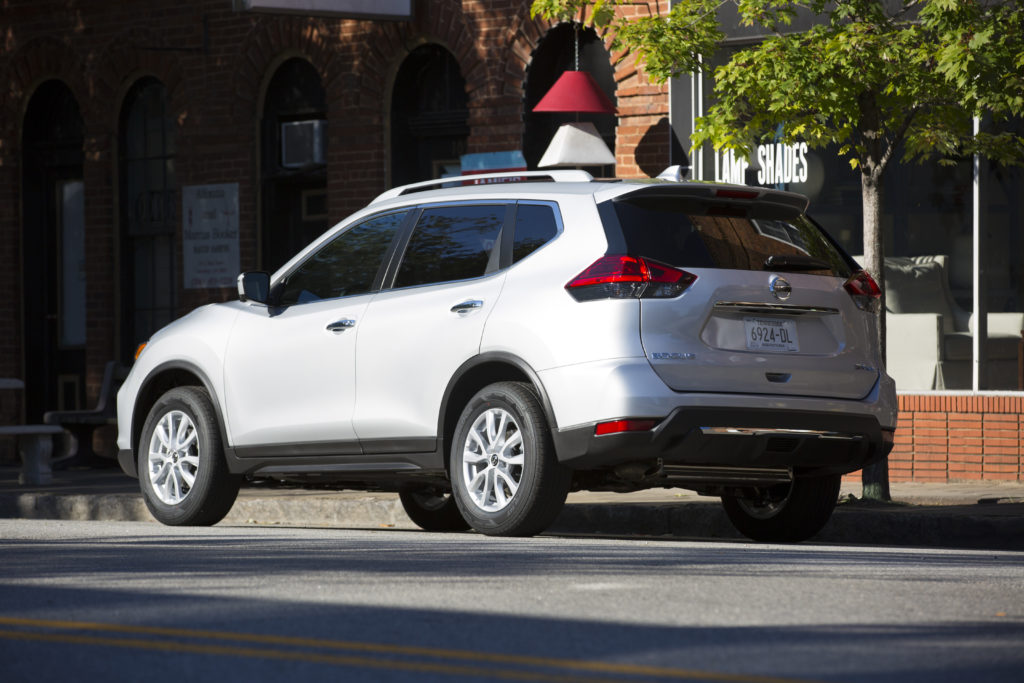 Advice for one-time-use parts
The DEG wrote in July that none of the estimating systems include the cost of one-time-use parts in the operations to remove them.
It also encouraged users to help improve the descriptions of these individual parts within the three estimating services by sending in inquiries about missing information.
"All three information providers do not list out every bit of hardware and clips in the database," the DEG wrote. "It is important to reference the OEM workshop manual as well as the OEM EPC (electronic parts catalogue) for correct part number and notes. Any person that runs across missing information in the estimating system should submit a DEG inquiry with the correct part number and information calling out for one time use so the appropriate IP can add it to the database with the appropriate note."
The DEG referred users to a "great" Toyota Collision Repair and Refinishing Training article about one-time use parts for more information.
"Non-reusable parts shouldn't be reinstalled because they won't operate as they were originally designed to upon second use," Toyota North America wholesale parts and certified collision manager Eric Mendoza is quoted within the article. "Reusing these parts can lead to customer dissatisfaction and a failed repair. It can cause water or air leakage, rattling, or can accidently damage other nearby parts."
2016-17 Honda Civic fender brackets
The DEG in August warned that 2016-17 Honda Civic replacement fenders won't have "'front bracket' (Part #'s Right 60213TBAA00ZZ Left 60263TBAA00ZZ) and 'lower bracket' (Part #'s Right 60212TBAA00ZZ Left 60262TBAA00ZZ) that are originally welded and riveted with adhesive from the factory on the original part."
Neither CCC nor Mitchell include labor for transferring those parts within their time to replace a fender, according to the DEG.
"Audatex labor time for fender replacement considers the brackets included, but this is based on installing a new undamaged part onto the replacement fender," the DEG wrote.
None of the three systems include the expense of adhesive or the rivets themselves.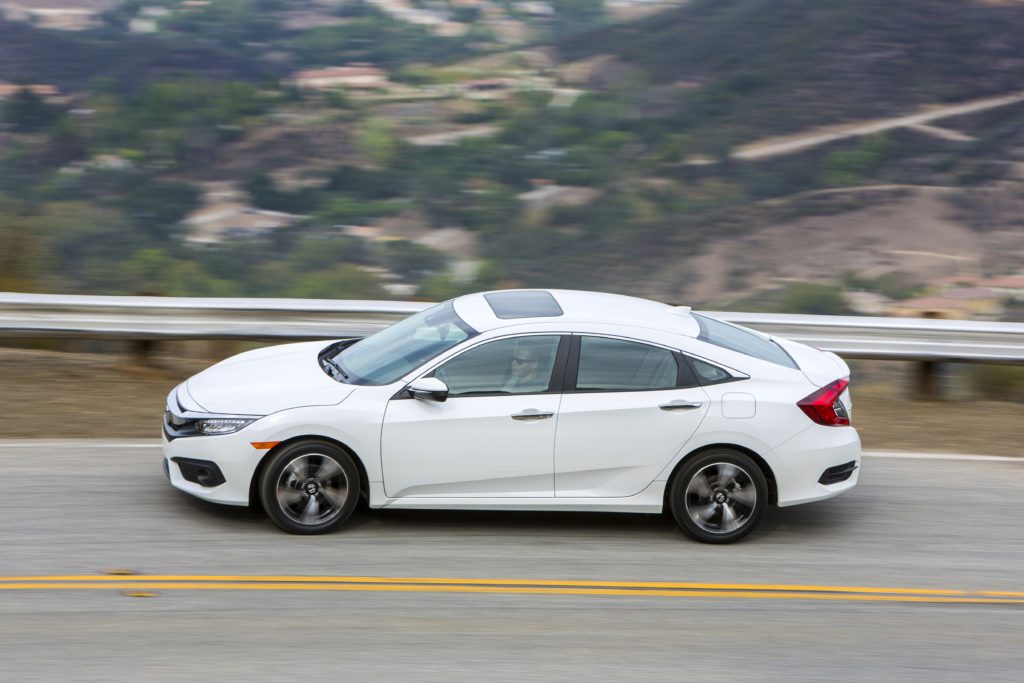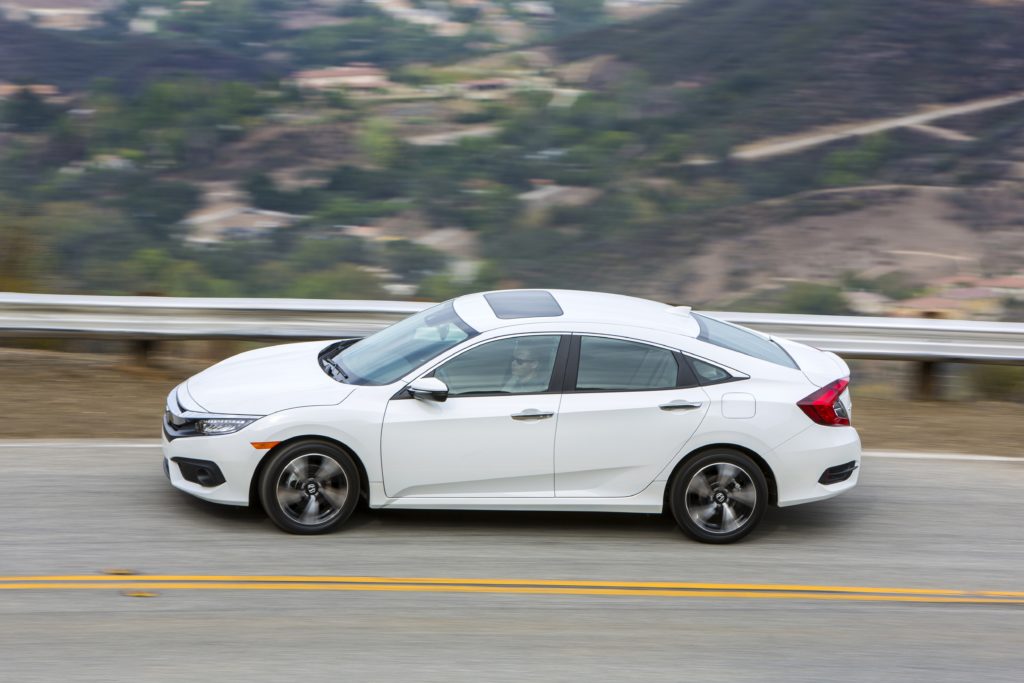 R&I fluid lines in Audatex
Offering the example of "a full frame replacement requiring replacement or r/I of a brake, fuel line, AC Lines from the damaged part to the new replacement part," the DEG in August wrote neither fluid line replacement nor complete R&I are included.
The DEG directed users to consult Section 4-2 of Audatex's Database Reference Manual, which the DEG said explains that a full R&I of a fuel, brake or transmission line isn't included.
It also referred them to Section 4-3, in which "Replacement and Recycled operations for specific components may only call out to 'disconnect' the line only," according to the DEG.
Have a question?
Have a question about AudaExplore, Mitchell or CCC? Submit inquiries to the DEG here. Inquiries, like answers, are free.
More information:
Database Enhancement Gateway homepage
Images:
The 2016 Honda Civic sedan is shown. (Provided by Honda)
Labor to repaint an OEM replacement part painted the wrong color isn't included in Audatex, CCC or Mitchell, nor is any labor to detrim the replacement part so you can perform this refinishing, according to the DEG. The same applies to "LKQ assembly parts (i.e. doors, trunks, fenders etc…)," according to the Database Enhancement Gateway. This consideration is shown in this CCC footnote for the 2014-19 Nissan Rogue liftgate. (CCC screenshot provided by the DEG)
A 2014-19 Nissan Rogue replacement liftgate "comes already supplied from the OEM in its most popular color K23 Silver including glass, wiring and hardware already attached," the Database Enhancement Gateway wrote. The 2017 model year is shown here. (Provided by Nissan)
Share This: