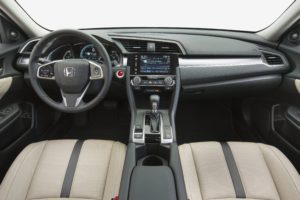 A story discussing Honda's position on checking or initializing a 2017 Honda Civic's occupant detection system following a collision took us deep into the rabbit hole of repair procedures.
Fortunately, Honda collision marketing national assistant manager Scott Kaboos was gracious enough to answer some of the finer technical questions we had and add some additional insight, and we felt repairers might benefit from hearing more about the discussion and what Kaboos had to say.
We'd been covering Gerald "Frankie" Spradlin's 2017 Civic four-door sedan, which was been backed into by the at-fault party. Repairer Three-C Body Shop sought to perform a passenger occupant detection system calibration because of the impact.
That system checks the weight of the passenger in the front seat to ensure an airbag can be safely deployed — in some cases, such as a child in the seat, it might be more dangerous to fire the airbag than not to fire it.
"OCS sensors have been used on Honda and Acura vehicles since 2006," Kaboos wrote in an email Sept. 27. "I think the OCS check/initialization is probably one of the most often overlooked procedures in the collision industry.  In Service Express, using the keyword 'Weight' or 'Weight Sensor' will bring you to the procedures to check or initialize this system.
Honda in a 2017 position statement wrote that an occupant detection system check "must be done after any collision, regardless of damage, even if no airbags deployed." (Emphasis Honda's.)
Honda defines a "collision" as "damage that exceeds minor outer panel cosmetic distortion," and Three-C confirmed to Spradlin that the damage "extended to the inner jamb of the ¼ panel" and met that threshold.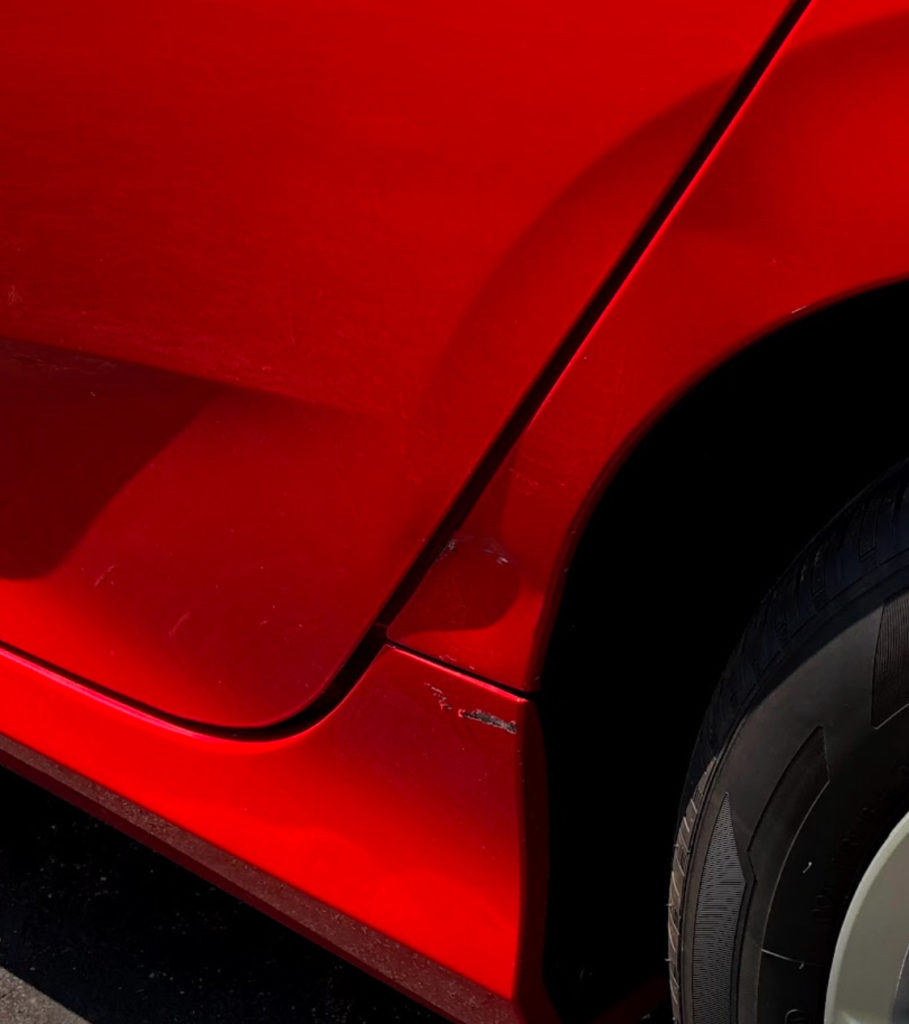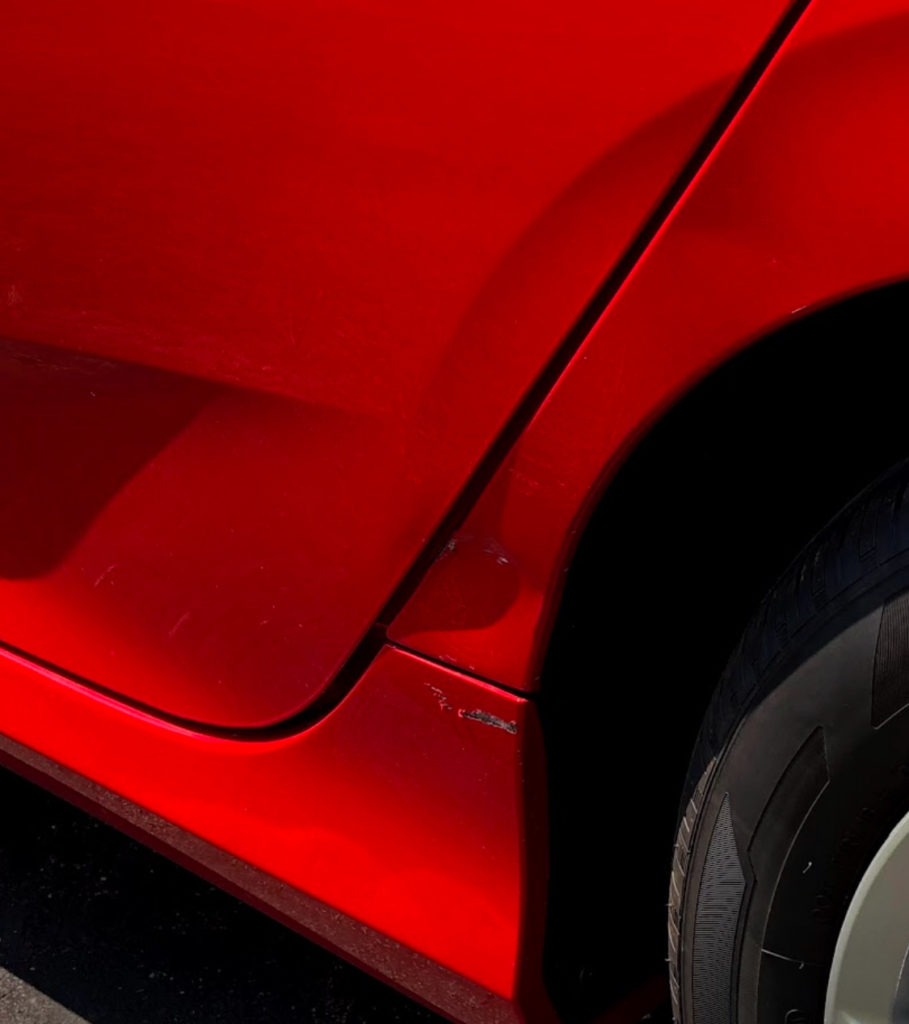 "The check confirms sensor operation and that no binding or damage exists in the relationship between the seat frame, weight sensors, and floor pan," Honda also wrote.
At times, a calibration will also be necessary, according to the position statement.
"Weight sensor calibration is also required when front passenger seat components have been removed or replaced. Refer to the service information for procedures."
Kaboos suggested repairers should think of the latter procedure as an "(I)nitialization" rather than a "calibration."
"Initialization is when a component has been replaced, like the SRS unit or other ECU," he wrote in an email. "The act of initializing is to have the ECU's 'learn' and respond to their new environment.  Initialize is more of a software configuration and learning process.
"The act of calibration is more of an aiming procedure to make sure all the hardware is focused in the appropriate direction.  Calibration is usually applied to hardware: cameras, radars etc.."
Honda's repair procedures also describe the work as an "(i)nitialization."
"If the check process shows the system to be working correctly, no further work is needed," Kaboos wrote of the check described in the 2017 Civic repair procedures. "If the 'check' shows a system out of range, an 'initialization' procedure would need to be followed."
Three-C process manager David Rice acknowledged the distinction between the check and calibration/initalization in the Honda position statement. He said Three-C prefers to err on the side of caution and recalibrate the system, and he said insurers have been amenable to this.
From an insurer or customer's perspective, the distinction might be moot. Both operations impose what appear based upon Honda repair procedures to be similar workloads (and therefore labor costs) under normal circumstances, during which no hitches occur. (For example, a seat weight measurement failing to meet Honda tolerances triggers additional work, such as reinstalling weight sensors, and a complication during the check procedure will require the repairer to perform an initialization.)
---
Learn more about calibration during Repairer Driven Education
Seeking more insight on scanning and calibration? Learn more during the SEMA Show in Las Vegas with "Understanding Shop Liability in this new Era of Diagnostics, Calibrations and Programming" with Michael Quinn and Chuck Olsen of AirPro, Aaron Clark of Assured Performance, Scott Kaboos of Honda, Nick Notte of I-CAR, Jack Rozint of Mitchell and Todd Tracy of the Tracy Law Firm, and "The importance of ADAS system resets when performing wheel alignments during the collision repair process" with John Shewbridge of Hunter. The sessions are part of the Society of Collision Repair Specialists Repairer Driven Education Series Oct. 29-Nov. 2. Register here for individual RDE classes or the series pass package deal.


---
Three-C during the repair also disconnected the battery and other supplemental restraint system wiring on the opposite side of the vehicle. We asked Kaboos if either of these would demand a shop skip the OCS check and proceed straight to an initialization.
"Each individual vehicle repair manual should be checked for the proper battery disconnect and reconnect procedures," he wrote. "On this 2017 Civic the battery reconnect procedure does not list any requirement for seat check or initialization but it does list a requirement for Steering Angle Neutral Position Learn after reconnecting the battery."
Kaboos' point about the steering angle learn is an important one, and it offers a lesson for any repairer disconnecting a battery on a vehicle. You've got to check Honda repair procedures to see if that simple procedure triggers additional work on other vehicle electronics. Otherwise, you're risking not delivering a safe and proper repair back to your customer.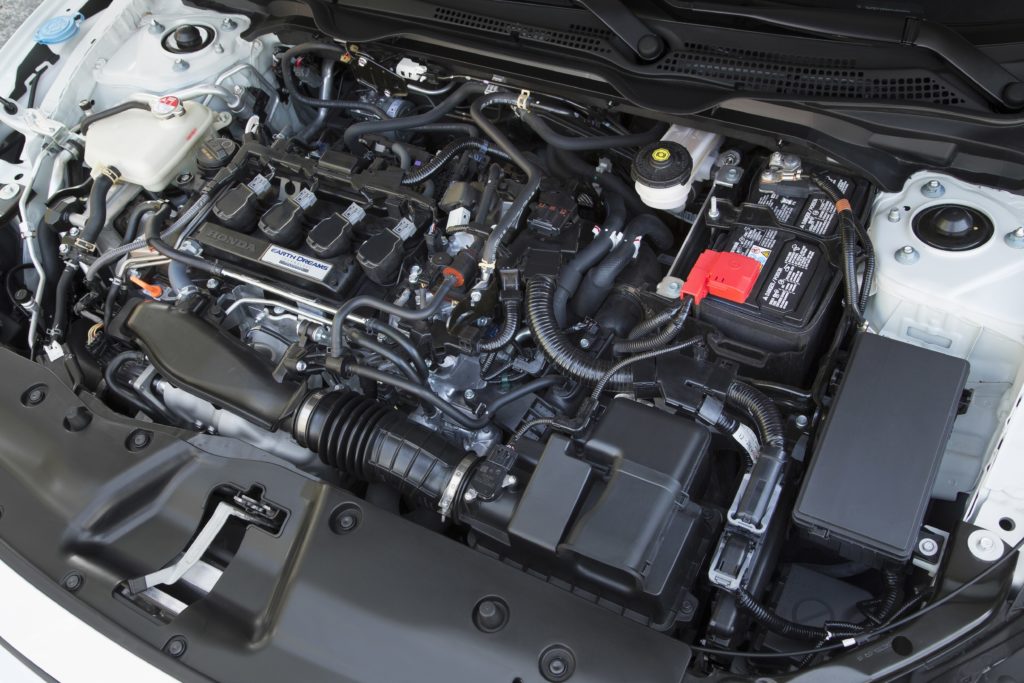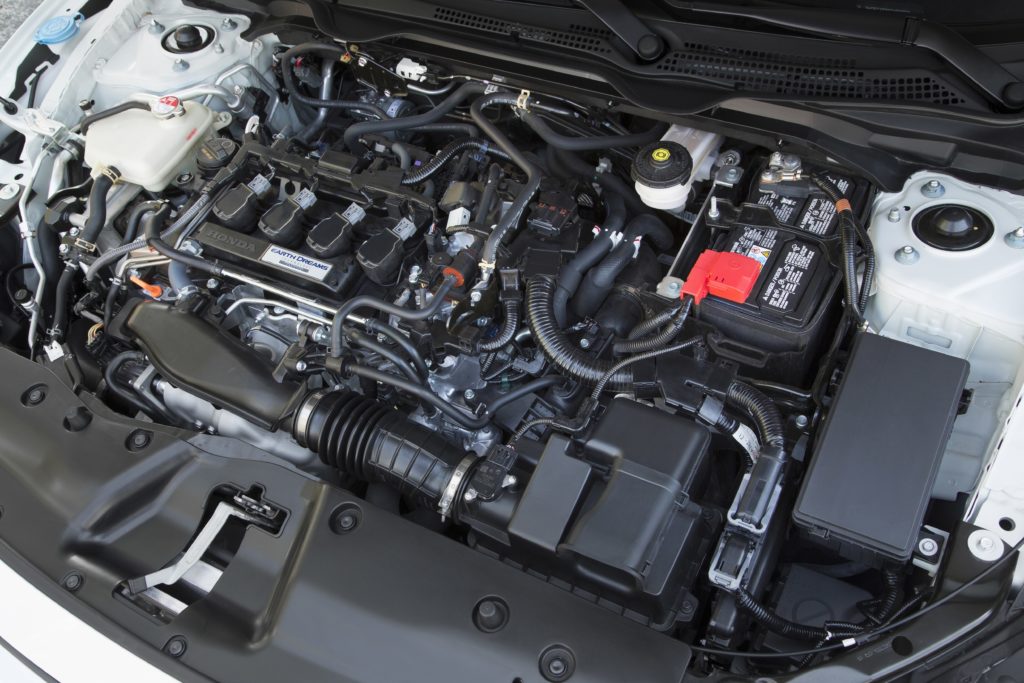 Honda warns shops in the same position statement about other operations that might be required every time you disconnect a battery:
After reconnecting the 12-volt battery:
After collision repairs are complete and the battery is reconnected, some electrical systems may not operate properly. These may include, but are not limited to the following:
• Navigation systems
• Engine idle speed learn
• Power window, power tailgate, moonroof, power sliding door position and/or pinch detection
• Keyless access and immobilizer/security systems
Since the reset procedures vary by vehicle and system, enter the vehicle information into ServiceExpress and search the keyword Reset. This search will retrieve a list of reset procedures required after parts replacement and/or a battery disconnect. Some reset procedures can be done without special tools. Others may require scan tool software. (Minor formatting edits. Emphasis Honda's.)
We asked Kaboos if the disconnection of another "SRS" item — in this case, an SRS sensor near the impact point of the driver's rear door and dogleg — would require the repairer to skip the check procedure and move right to reinitializing the front OCS.
"Again, you would want to look this up for the exact model you are working on," Kaboos wrote. "There is a procedure to R&I/Replace the Impact Sensors.  The step-by-step instructions would lead you to any initializations, check and calibrations needed.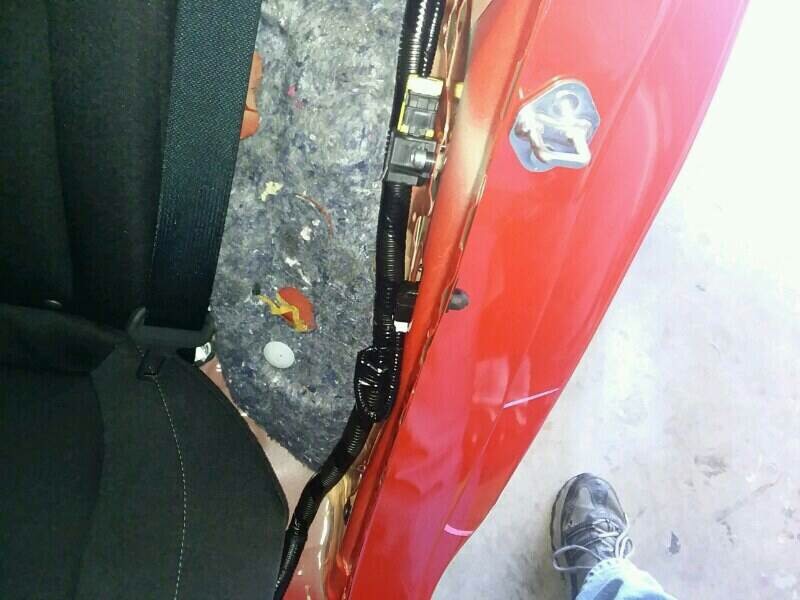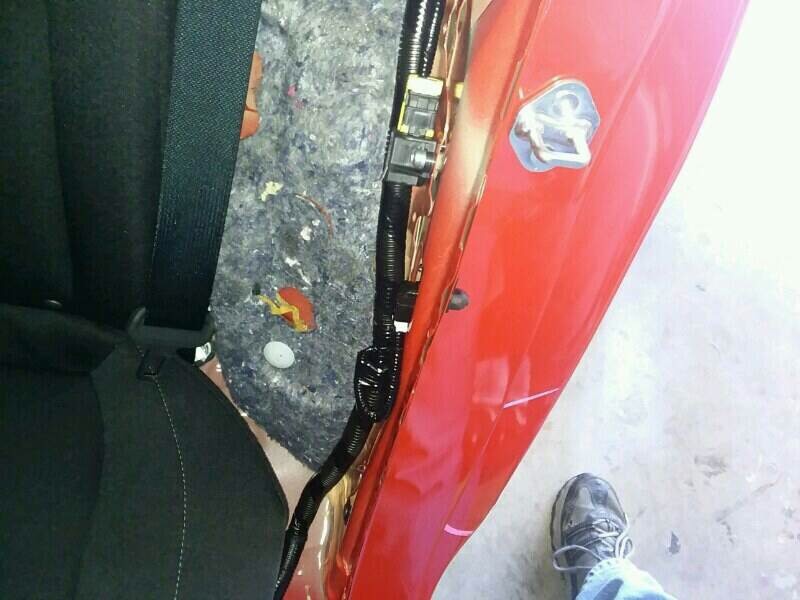 "Anytime a check is performed, if the check indicates something out of range, then you would proceed to an initialization procedure.  If the check is in the normal range, then an initialization would net be necessary."
The conversation illustrates both the need to check repair procedures and the kind of nuances a repairer might have to consider while repairing a vehicle. Kaboos himself pointed still other work that might be necessary on a vehicle's electronics.
"On this 2017 Civic, you are correct.  The procedure to D&R the battery cables and the R&I procedure for the SRS sensor would not support a need to initialize the OCS system," Kaboos wrote. "The fact that the vehicle was involved in a collision would require the OCS system check which could lead to an OCS initialization if necessary.  The D&R of the battery will lead to a Steering Angle Neutral Position Learn procedure.  Also the act of the collision would necessitate the implementation of a Preliminary diagnostic scan as well as a post-collision repair diagnostic scan of all modules.  Other calibration procedures may be necessary depending on the features of the vehicle.
"The Aiming Driving Support Systems document should be accessed to determine if other systems require calibrations.  This can be found in Service Express by looking up keyword 'Aiming'.  This document references the when and how of ADAS calibrations."
More information:
"SUBJECT: POST-COLLISION DIAGNOSTIC SCAN AND CALIBRATION REQUIREMENTS FOR HONDA AND ACURA VEHICLES"
Honda, October 2017
"Insurers And OEMs Discuss Vehicle Diagnostic Scans In Collision Repair"
Collision Hub via YouTube, Aug. 16, 2016
Images:
A 2016 or 2017 Honda Civic sedan interior is shown. (The cars are within the same design generation.) (Provided by Honda)
Damage to Gerald "Frankie" Spradlin's 2017 Honda Civic met Honda's threshold to count as a "collision," according to Three-C Body Shop. The car was backed into by a State Farm policyholder. (Provided by Spradlin)
The engine compartment of a 2016 Honda Civic sedan is shown. (The 2017 Civic is within the same design generation.) (Provided by Honda)
Wiring needed to be disconnected on Gerald "Frankie" Spradlin's 2017 Honda Civic due to welding studs for dent pulling on the exterior, according to Three-C Body Shop. (Provided by Spradlin)
Share This: