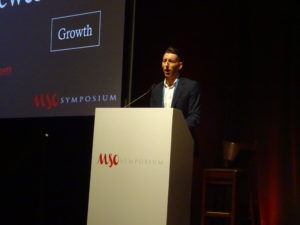 Caliber's new size following a merger with ABRA would still leave other shops room in the direct repair program market, financial experts suggested Wednesday.
"Insurers like competition," Veritas Advisors President John Walcher said. A single location, no matter who owns it, can't provide every insurer with every service they want, he said.
He anticipated some insurers might also back regional MSOs over Caliber in certain markets to help foster competition.
Supplement Advisory principal Brad Mewes offered a similar take in a column Wednesday:
"Position your business to DRP and referral sources as a way to mitigate customer concentration risk, especially in markets where Caliber has greater than 40% market share," he wrote to regional MSOs.
He gave similar advice to smaller repairers.
"There will be disruption to existing DRP referral relationships," Mewes wrote. "Seek out new DRP and referral relationships where Caliber has greater than 40% market share."
Mewes said he didn't see a situation where Caliber's newfound clout saw it pursuing higher DRP rates overall — and in doing so raised the amount other DRP shops could request. He felt rates would still see "pressure downward" industrywide.
Even at 10 percent market share nationally, a merged Caliber still would be too small to reach the levels of "price makers" — able to demand higher rates from insurers — rather than "price takers," according to Walcher.
FOCUS Capital Partners managing director David Roberts felt Caliber would opt to stay competitive on price and pursue volume rather than flex its muscle for higher DRP rates.
"I think they're playing a long game here," he said.
Caliber could leverage its capabilities and still make good money at a lower price, Mewes said. "I'd be surprised" if rates increased, he said.
However, in some markets with heavy Caliber share, the company could seek higher rates — which is why Mewes advised insurers might be open to talks with competitors. He gave the example of LKQ having charged higher amounts in markets where it was the only distributor.
A repairer can position themselves as a No. 2 or No. 3 and offer an alternative for the insurer to diversify, according to Mewes.
Romans Group founder Vincent Romans said "the jury's still out" on whether insurers would support a relationship with a new, larger consolidator or back smaller operators to balance the market.
However, insurers generally have committed to large consolidators, Romans said. "That has not changed."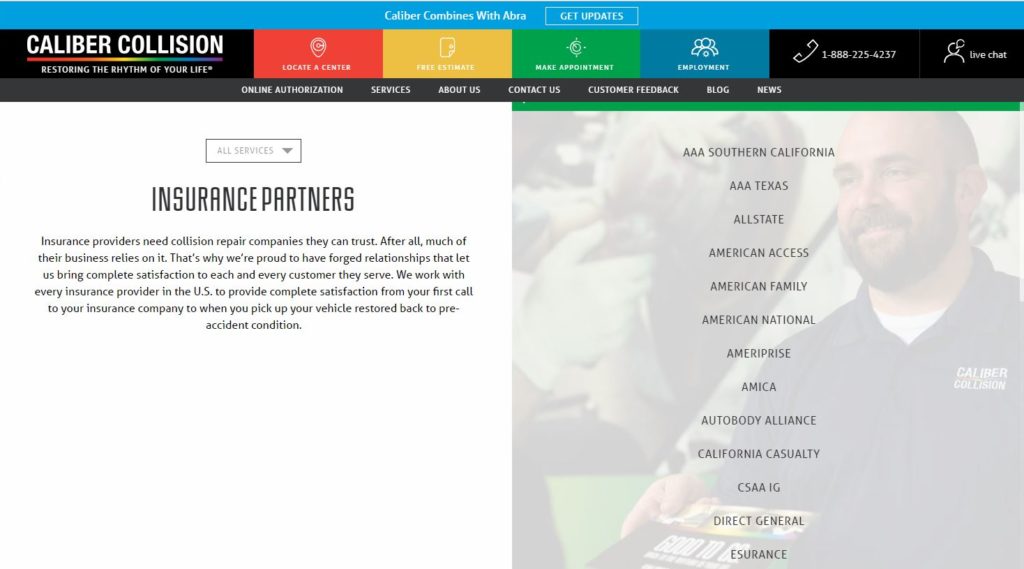 Walcher said some insurers which had a direct repair relationship with one of the two merging companies but not the other might extend the deal to the other's facilities following the merger. Others might opt to halt the DRP for 30 days following the change in control.
"It can kind of go both ways," he said, and would be a case-by-case question that couldn't be generalized.
More information:
"Caliber Collision and Abra Auto Body Repair of America to Merge, Creating a Leading Collision Repair Provider in 37 States"
Caliber Collision and ABRA, Dec. 5, 2018
"Caliber Collision Acquires ABRA Auto Body"
Brad Mewes, Supplement Advisory, Dec. 5, 2018
Images:
Supplement Advisory Principal Brad Mewes speaks at the 2018 MSO Symposium at NACE on Aug. 9, 2018. (John Huetter/Repairer Driven News)
A Caliber webpage Thursday promotes the company's insurance direct repair programs and deal with ABRA. (Screenshot from www.calibercollision.com)
Share This: