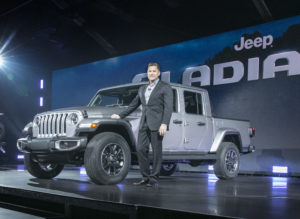 The 2019 Ram 1500 doesn't use much aluminum, but its fellow FCA truck the 2020 Jeep Gladiator will adopt the metal in spades, with the hood, doors, hinges fenders, windshield frame and tailgate built from the substrate.
It's further proof that repairers must have both steel and aluminum capabilities — which can mean a significant investment in dedicated equipment and space, as well as a means of aluminum dust extraction — to work on modern vehicles, even those without structural aluminum. Otherwise, you risk corrosion from cross-contamination of the two metals.
"When working with aluminum always use dedicated tools, grinding discs and sandpaper to prevent steel cross contamination with the aluminum," FCA has written in its body repair manual for the 2018 Jeep Wrangler, which features a similar aluminum exterior over a steel body as the Gladiator. "Cross contamination of these two materials will cause galvanic corrosion."
"Gladiator's body-on-frame design uses advanced materials and engineering to be lightweight, yet stiff and durable, and features an all-new lightweight, high-strength steel frame," Jeep wrote in its Nov. 28 news release for the 2020 Gladiator. The bed is steel and has four steel crossmembers, Jeep wrote.
The 2020 Gladiator also has an "all-new lightweight, high-strength steel frame" and a steel bed with four steel crossmembers, Jeep wrote last month.
The 2018 Wrangler's tailgate had a magnesium inner over an aluminum outer, but the Gladiator news release doesn't mention magnesium at all.
"Other ways the Jeep engineering team looked to manage weight included using hollow track and stabilizer bars, aluminum engine mounts and steering gear," Jeep wrote.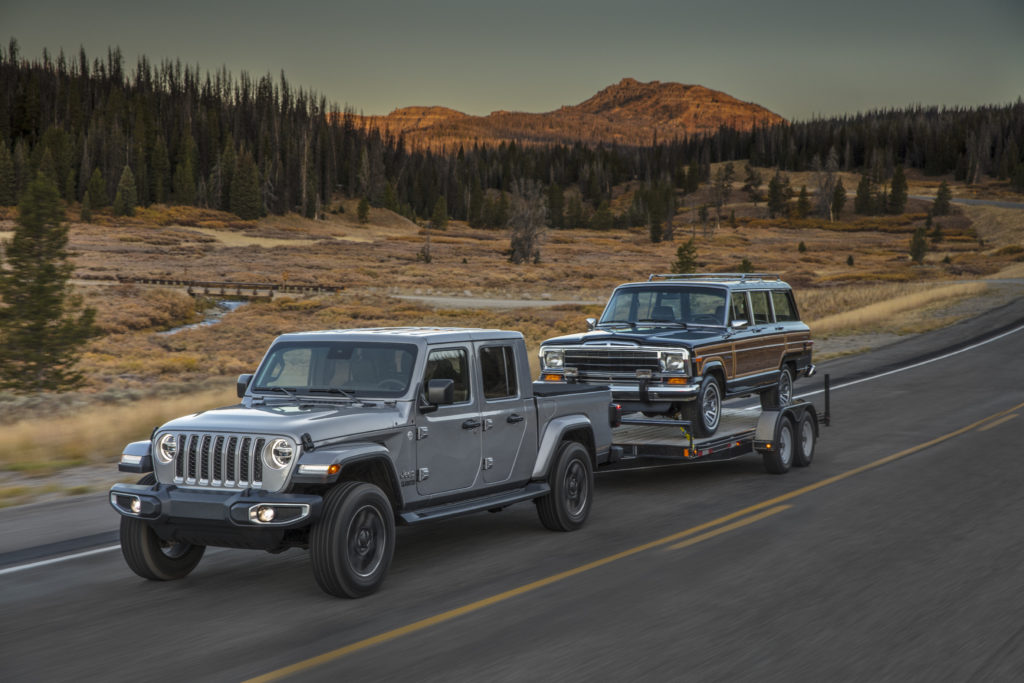 "Unquestionably a truck and instantly recognizable as a Jeep, the all-new 2020 Gladiator is the ultimate vehicle for any outdoor adventure," North America Jeep brand head Tim Kuniskis said in a statement. "There is tremendous demand for this unique vehicle from our loyal Jeep customers and pickup truck buyers everywhere. Born from a rich and proud heritage of tough, dependable Jeep trucks, Gladiator combines rugged utility, versatility and functionality resulting in the most capable midsize truck ever."
The Jeep Gladiator will reach dealers in the second quarter of 2019. Odds seem to favor the Gladiator selling well enough that you'll see some.
Hemmings Daily reported in 2013 that Jeep produced 190,446 copies of its last truck, the Comanche, in the eight years of production through its 1992 model-year swan song.
Other items from Jeep's news release which might be of interest to collision repairers:
• The windshield folds down, a la the Wrangler, but the header bar continues to connect the A-pillars. "Dozens of different door, top and windshield combinations" exist.
• The grille is similar to the Wrangler's, but Jeep widened the slots and swept back the top for aerodynamics. An optional camera behind the center slot of the Rubicon grille lets drivers see obstacles on the trail.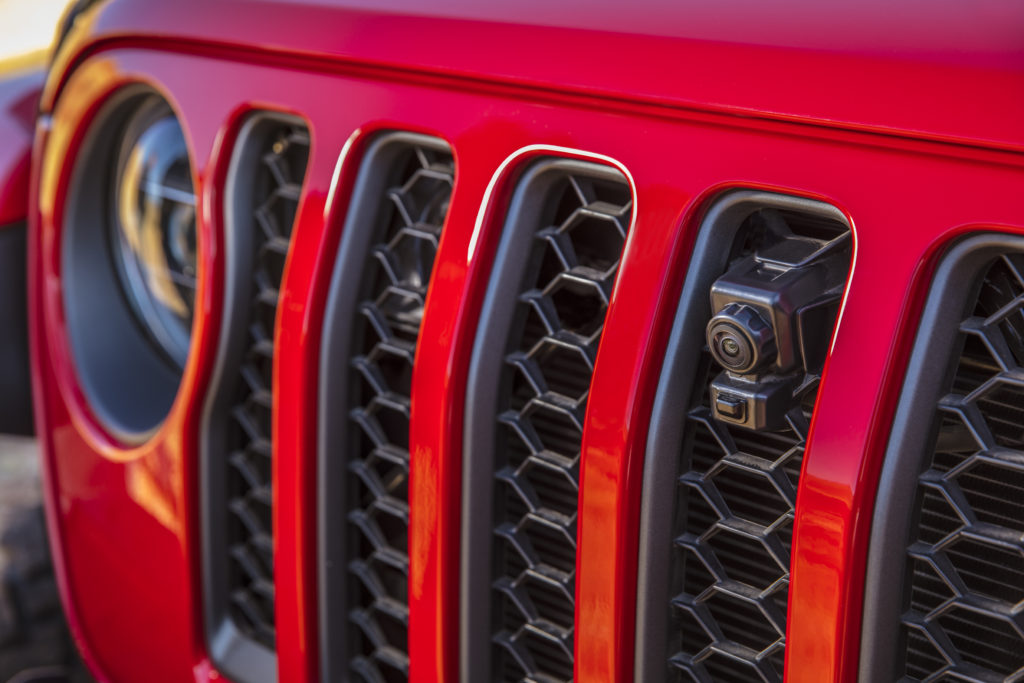 • Sport bars are welded to the body and receive the same paint color as the body.
• Jeep writes that "Gladiator employs four skid plates and bars" though a reference elsewhere in the news release to skid plates only being found on the Sport, Overland and Rubicon trims suggests the Sport S trim might not have all of those elements. Still, three out of four trims means body shops would certainly see the plates.
• The Rubicon comes standard with a rear "steel heavy-duty off-road rear bumper" and offers the option of a "front steel winch-ready bumper with removable end caps." It's unclear if either of these employed higher-strength steels.
• Rubicons also get "heavy gauge tubular steel rock rails" on the cab and "segment-exclusive rock rails for the bed corners."
• Fender flares come standard on the Overland version and as an option for the Rubicon.
• The front suspension is a five-link coil configuration. "Full-width track bars made of forged steel control lateral movement of the axle with minimal angle change during suspension travel," Jeep wrote.
The rear suspension is also a five-link coil suspension in a configuration "exclusive to Gladiator" with two upper and two lower steel control arms and a track bar.
"The control arms are located under the frame rails while the rear shocks are forward facing to provide consistent damping for ride comfort and load management," Jeep wrote.
The Rubicon also has a "segment-exclusive electronic sway-bar disconnect"; it's unclear if this is an option or comes standard.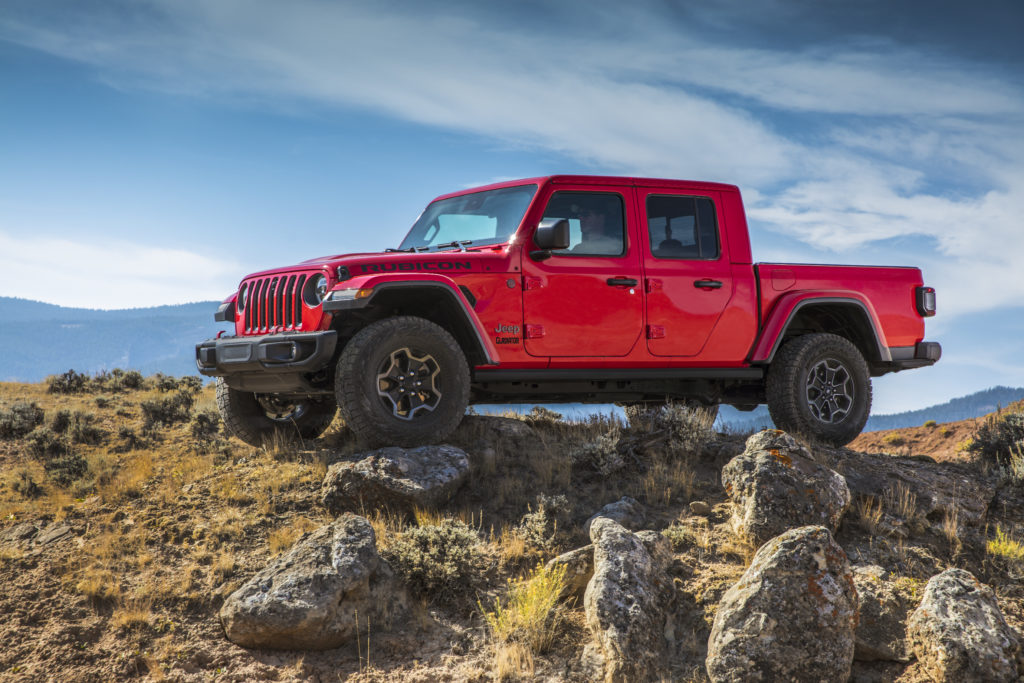 • Jeep boasts that more than 80 "active and passive" safety features come standard or are available, so keep an eye out for advanced driver assistance systems and other features requiring calibration.
• While not a reference to collision parts per se, Jeep took a swipe at aftermarket modding parts that might be fuel for the debate over non-OEM parts in the auto body space:
"Mopar parts and accessories for the Gladiator are backed by a factory warranty and were created in close conjunction with the Jeep brand, engineering and the product design office through tens of thousands of hours of development, testing and validation," Jeep wrote. "The strictest standards and factory-exclusive data — information not available to the aftermarket — were used to seamlessly integrate Mopar parts and accessories with the Gladiator and deliver proper fit, finish and quality down to the color, grain, look and line of each product."
More information:
"All-new 2020 Jeep® Gladiator: The Most Capable Midsize Truck Ever"
FCA, Nov. 28, 2018
"Lost Cars of the 1980s – Jeep Comanche Pickup"
Hemmings Daily, Dec. 23, 2013
Images:
North America Jeep brand head Tim Kuniskis stands with a 2020 Jeep Gladiator at the 2018 Los Angeles Auto Show. (Provided by Jeep)
A 2020 Jeep Gladiator Overland is shown. (Provided by Jeep)
The 2020 Jeep Gladiator Rubicon offers the option of a front camera so the driver can watch the trail. (Provided by Jeep)
The 2020 Jeep Gladiator Rubicon. (Provided by Jeep)
Share This: