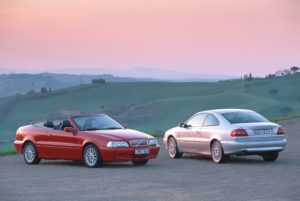 What appears to be a new Volvo position statement announced that all vehicles starting with the 1996 model year need a diagnostic scan before and after any collision repair.
"As of model year 1996 (OBDII), vehicles involved in a collision repair should have all systems evaluated," Volvo wrote in one of what appears to be a few new statements.
"Pre-repair scanning is required prior to performing any work on the vehicle to reveal any malfunctions or failures of components that must be addressed during the repairs.
"Post-repair scanning and diagnosis of the vehicle is required to make sure the vehicle's safety and autonomous systems are functioning correctly. Any safety or autonomous systems that may have activated during a collision may require initialization, calibration or replacement."
The OEM indicated the need for scanning also extends to minor operations — even just disconnecting the battery or removing glass:
Examples of when pre/post scans should be performed:
• Windshield replacements (due to cameras and sensors located on the glass)
• Removal and/or replacement of bumpers, SRS sensors, PDC sensors, exterior mirrors, autonomous drive sensors and cameras, headlights, computer-aided drivetrain, wiring harnesses, vehicle control units, seats, or interior trim panels
• Disconnected/drained batteries (Minor formatting edits.)
A body shop can't rely on a malfunction indicator lamp on the dash or even their eyes to tell if a sensor is affected, according to Volvo.
"Volvo's latest technology incorporates numerous control modules, sensors, and camera systems that support an array of vehicle functions," Volvo wrote in the statement. "These components are an integral part of a vehicle's operational systems. In a collision, these sensors could be damaged in ways that are not visually evident and so they must be inspected and evaluated – regardless of whether the vehicle displays a failure via the instrument cluster. This will help ensure that any possible lack of functionality will be discovered and resolved."
Volvo's date range (and the existence of the OBD-II port itself) demonstrate that complicated vehicle electronics can date back far longer than the recent spate of sexy advanced driver assistance systems and convenience tech.
To help illustrate this point, here's a couple of examples of Volvo ADAS dating back more than a decade:
Volvo had electronic stability control available as an option or standard on seven vehicles at least as early as the 2005 model year (NHTSA records don't track older cars, unfortunately.). By model year 2008, it was standard on nine Volvos.
And get a load of this one. Fifteen years ago, Volvo announced its 2003 XC90 had won the 2002 World Traffic Symposium's Traffic Safety Achievement Award for what the OEM called its "innovative use of electronics in this new SUV to help reduce rollover accidents."
The next-generation Roll-over Protection System had "sensors that detect vehicle pitch angle, roll-rate, road speed, steering wheel placement, and is coupled with a software algorithm that calculates solutions for actions by other vehicle systems. For example, as rollover starts ROPS software activates the Anti-locking Brake System (ABS) and as necessary engine throttle to bring the vehicle into a more normal position."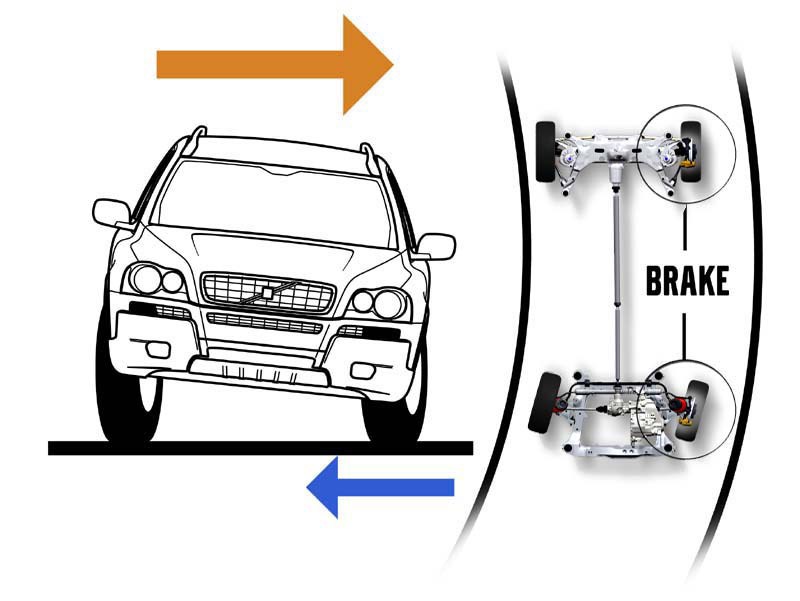 The predecessor of the rollover technology actually first appeared on the 1998 Volvo C70 Cabriolet convertible. It could also detect a rollover and deploy two frames from behind the rear seat to protect passengers in the open-air vehicle.
More information:
"Volvo Car USA LLC: Statement on Pre/Post Scanning"
Images:
The first-generation Volvo C70 Convertible and C70 Coupe appeared in the late 1990s. Volvo says you should scan them. (Provided by Volvo)
Fifteen years ago, Volvo announced its 2003 XC90 had won the 2002 World Traffic Symposium's Traffic Safety Achievement Award for what the OEM called its "innovative use of electronics in this new SUV to help reduce rollover accidents." The next-generation Roll-over Protection System had "sensors that detect vehicle pitch angle, roll-rate, road speed, steering wheel placement, and is coupled with a software algorithm that calculates solutions for actions by other vehicle systems. For example, as rollover starts ROPS software activates the Anti-locking Brake System (ABS) and as necessary engine throttle to bring the vehicle into a more normal position." (Provided by Volvo)
Share This: