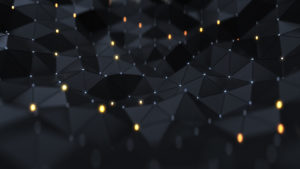 Caliber Collision CEO Steve Grimshaw said Friday his company felt the day of fixing everything under a single roof had ended.
"It's just remarkably difficult," Grimshaw said during the International Bodyshop Industry Symposium. He said his 1,064-shop company planned to expand its "premium capacity model" to every market.
About four years ago, Caliber made the decision it would segment repairs by capability in every market, according to Grimshaw, who provided some examples.
One type of shop handles jobs taking up to 15 hours of labor, which Caliber could almost guarantee could be completed within 48 hours, he said.
Other facilities are dedicated solely to undriveable heavy hits, with each stall containing the equipment, training and certification to handle that scope of work, Grimshaw said. Each of those can support 10 driveable-damage vehicles, he said.
This is a "completely different mindset" than trying to handle a heavy-hit repair in a typical shop — a scenario Grimshaw said would be disruptive to the shop.
Instead, the 10 supported shops see improvements in cycle time, CSI and quality, he said. The facilities handling undriveable vehicles also post higher quality and cycle time as a result, according to Grimshaw.
Grimshaw's notion of segmentation is worth examining at all levels of the industry, even small operations. A two- or three-shop MSO might find value in specialization, while a single-shop operation might wish to experiment with segmenting techs. Or, if nothing else, it can't hurt to know what your competition is doing.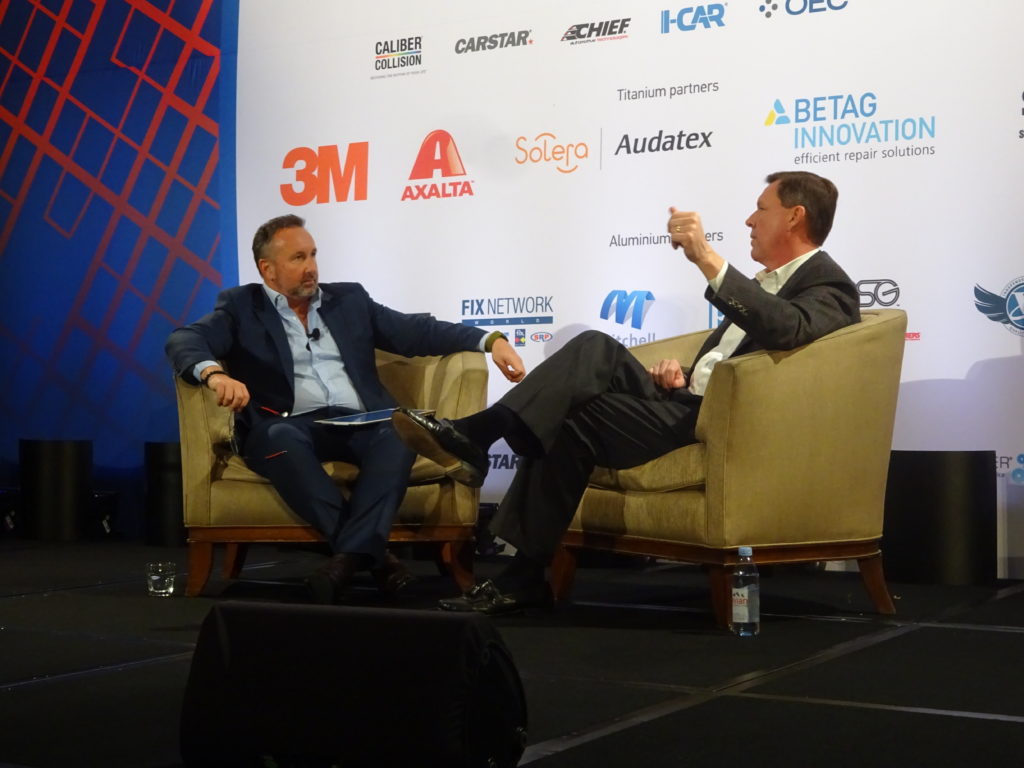 The notion of a segmented market and a possible controversy regarding one surfaced during a question about Caliber's relationship with the OEMs.
Grimshaw mentioned the idea of working with automakers to define "what does a great OE certified program look like" that guarantees overall quality, the safety of the vehicle and the car being as close to preaccident condition as possible.
Grimshaw said this included networks and said Caliber's premium model included shops having access to pre- and post-repair scanning and establishing calibration stations in every market.
He argued that Caliber should be able to certify an entire network if it can prove its minimum level of quality exceeds the OEM's certification standard.
"It's very inefficient to certify an individual center at Caliber," Grimshaw said.
He used the example of a direct repair program. Caliber had an internal certification program regarding the metrics of net promoter score, keeping the customer informed, on-time delivery, cycle time and return rate, according to Grimshaw. Those are some of the most important metrics for a carrier, according to Grimshaw, who suggested that if Caliber's lowest "Silver" standard on those core metrics met an insurer's expectations there, that ought to be enough. His staff at a single center shouldn't need to keep track of 150 different metrics daily spread across its 13 DRPs.
He said Caliber was examining a similar scenario with OEMs, which would include third-party verification: The OEM in theory would have enough confidence in Caliber's system that it wouldn't have to visit and certify all 1,064 facilities.
Images:
Caliber Collision CEO Steve Grimshaw said Feb. 15, 2019, one of his company's undriveable repair facilities can support 10 driveable centers. (gonin/iStock)
International Bodyshop Industry Symposium CEO Jason Moseley, left, listens to Caliber Collision CEO Steve Grimshaw on Feb. 15, 2019, at IBIS. (John Huetter/Repairer Driven News)
Share This: