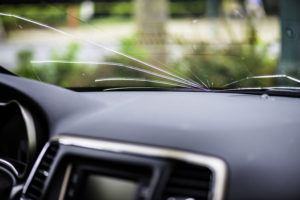 Allstate has sued a Florida auto glass installation shop, alleging the company's success in assignment of benefits litigation tortiously interfered with the carrier's contracts and led to the shop being unjustly enriched.
The lawsuit filed last year against Auto Glass America and owner Charles Islay also alleges the shop improperly solicited work.
The shop filed a motion to dismiss, and the case has been referred to mediation.
Certain allegations in the case are specific to defendant Auto Glass America, such as Allstate's accusations of specific improper sales tactics. (The shop, meanwhile, disputes Allstate's standing to sue under consumer-related laws — see Allstate's counterargument here — and argued that vendors had more leeway under Florida law whenever the service was free or below a certain threshold.)
But other elements might be noteworthy to any glass or body shops who've assumed the role of a consumer under an assignment of benefits to collect from an insurer.
Under the typical non-DRP insurer-customer-shop relationship, there's actually no relationship between the insurer and shop. The insurer owes the customer, and the customer owes the shop. The insurer and customer have a contract, and the shop and consumer have a contract. So when an insurer refuses to pay for a charge of a repairer's bill, they're actually refusing to reimburse the consumer — who still owes the shop for that item and in theory can't get their vehicle back until the bill is paid.
Under an assignment of benefits, a shop can make life easy on the customer by assuming the ability to collect whatever the insurer is deemed by the courts to owe the policyholder. The customer doesn't have to go to court to recoup the money they owe the repairer.
Florida makes this even easier by allowing the assignee to recoup court costs if they win — while the insurer can't do the same should it prove victorious. This has led to a boom in auto glass assignment of benefits litigation, something the American Property Casualty Insurance Association alleges is "AOB abuse" and the Insurance Information Institute alleges seeks to collect reimbursement for "unnecessary or unnecessarily expensive work."
Except if it was really so unnecessary, wouldn't these claims lose in court, with judges and juries agreeing with the carrier's decision to deny the charge? The counterargument here would be that AOB is the only way to respond to a pattern of unjustified denials and unjustifiably lowballed insurer estimates. A boom in lawsuits might just as well indicate abuse on the insurer's end.
Regardless of who's in the right in this case or in the majority of AOB actions in Florida, state and national auto glass installers and their sister auto body repairers who rely on AOBs should take note of the lawsuit and be alert to the possibility of similar insurer litigation — be it nuisance or justified. (We're not going to pretend like AOB abuse never happens.) Shops also should keep alert for AOB legislative "reform" — a constant hot topic in Florida — that unintentionally hinders the ability to execute legitimate AOB claims.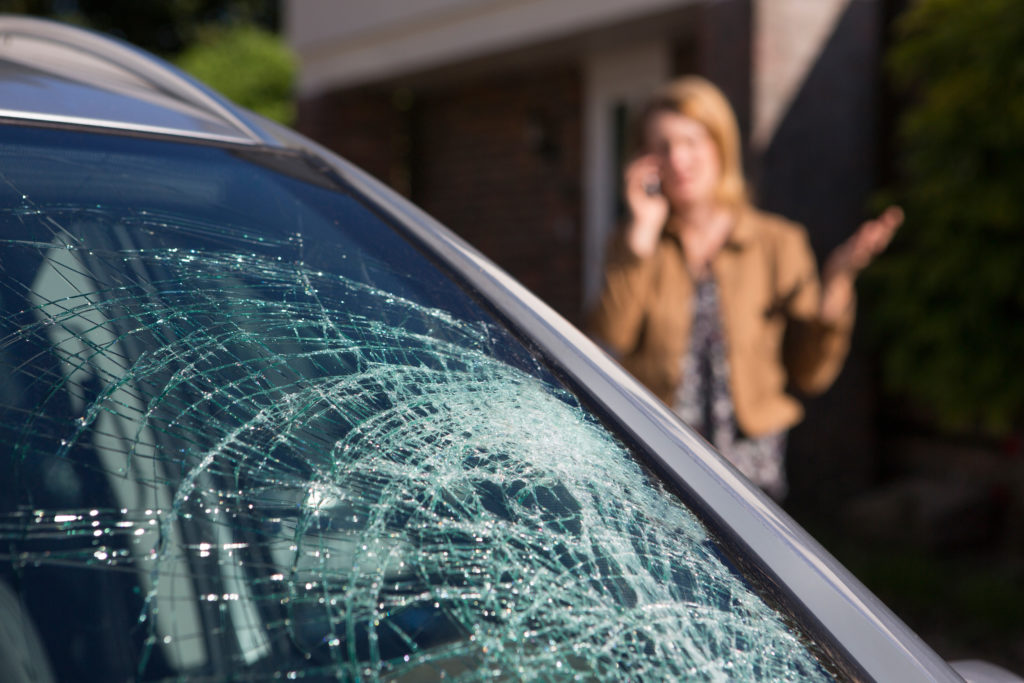 The case
"This action arises out of an extensive and complex scheme devised and executed by Defendants AGA and Isaly to pressure Allstate's insureds into hiring AGA for windshield replacements, obtain assignments of benefits from the insureds, submit invoices to Allstate for excessive and unreasonable amounts, and file over 1,400 lawsuits for recovery of the excessive and unreasonable amounts, all in an effort to unlawfully obtain payment for its excessive and unreasonable charges from Allstate," Allstate wrote in Allstate v. Auto Glass America and Charles Isaly (the shop's owner).
"Specifically, and as more fully described herein, Defendants' scheme was aimed at obtaining payment from Allstate for windshield replacements that were performed by AGA as a result of inducing Allstate's insureds to authorize said windshield replacements through high pressure sales tactics, omissions, and misrepresentations, and in violation of Chapters 501 and 559 of the Florida Statutes and 16 C.F.R. §§429.0-429.3, with knowledge that AGA's charges for said windshield replacements would greatly exceed the competitive and prevailing market rates for same and that Allstate was not required under the terms of its automobile policies to pay such inflated amounts." (Emphasis ours.)
Allstate alleged that Auto Glass America charged more than the market and kept replacing glass it should have repaired. Again, setting aside the question of who's right in this case, it seems as though some of the language regarding shop charges here could hypothetically be employed by any insurer to sue any repairer who charged more than the carrier would like and followed OEM procedures over operations the carrier arbitrarily called appropriate.
"When Allstate pays to AGA amounts equal to or exceeding the competitive and prevailing market rates for windshield replacements, but less than the full amounts of AGA's invoices, AGA files lawsuits against Allstate in small claims courts to recover the remaining amounts of its exorbitant prices," Allstate wrote. "These lawsuits name Allstate's insureds as assignors without the insureds' knowledge or consent. … Since January 1, 2015, AGA has filed over 1,400 lawsuits against Allstate as part of its greedy scheme to extract as much money as possible from Allstate for windshield replacements that were performed without notice to Allstate after inducing Allstate's insureds to hire AGA to perform windshield replacements through unlawful and inequitable conduct.
"The average amount of AGA's invoices to Allstate between January 1, 2015, and September 30, 2018, is approximately $900.00, whereas the average amount submitted during that time frame by all other glass vendors in Florida is $350.00. Further, all of AGA's invoices are for windshield replacements, when at least some of the damaged windshields could have been properly and safely repaired at a much lower cost." (Emphasis ours.)
Allstate also alleged that Auto Glass America tortiously interfered with its contractual agreements by preventing it from inspecting the damage, exercising the appraisal clause, and failing to report claims to the carrier up-front. It wrote that Auto Glass America knew the terms of the policies but blocked them anyway.
"AGA's submission of invoices to Allstate is usually the first notice that Allstate receives of the claim for windshield damage," the insurer wrote. "At that point, the windshield has already been replaced, and Allstate is unable to inspect the windshield damage or exercise its option to repair or replace the windshield itself."
Auto Glass America pointed out in its February motion to dismiss that out of "1,185 cases identified so far, approximately 600 have been settled on terms that are favorable to AGA and the rest remain pending." In other words, the glass company essentially keeps winning. The glass company wrote:
The settled cases each involve similar substantive and procedural fact patterns and presumably are a part of the Plaintiffs' claim for disgorgement in this case. Typically, AGA performs a windshield replacement for an Allstate insured and, thereafter, AGA submits its invoice to Allstate. Allstate typically pays AGA less than the amount invoiced. Whenever Allstate pays less than the invoiced amount, it notifies AGA that it demands appraisal under the policy. AGA, taking the position that the issue is not appropriate for appraisal and that Allstate's chosen appraiser is far from "disinterested" as required by the policy, files suit in an effort to get paid properly. …
After the state court lawsuits are served, Allstate typically files motions to dismiss and to compel appraisal. AGA prevails on these motions overwhelmingly more than it does not. …
All in, AGA is unaware of a single case in which Allstate answered a complaint or asserted any affirmative defenses or counterclaims (compulsory or otherwise) although it clearly had that option. Instead, Allstate simply settled once defeated on its dismissal/appraisal motions. Likewise, Allstate has not filed answers, defenses or counterclaims in the cases that remain pending, more than 150 of which involve the same shortpay scenario described above and the rest involve Allstate's failure to pay interest on appraisal awards on older claims on which AGA voluntarily submitted to the appraisal process.
It argued that the Middle District of Florida should decline to hear Allstate's case because of the issues already being in play in the state-level courts. It also noted that the fact that Allstate paid claims (part of them, anyway) despite Auto Glass America's alleged behavior, which the glass shop negated most of the insurers's counts.
"They could have denied the claims for lack of cooperation," Auto Glass America wrote. "They chose not to do so. They could have denied the claims because they were allegedly deprived the rights identified above. They chose not to do so. Instead, they chose to pay the claims. Even assuming Plaintiffs can be considered AGA's consumer-customers, they still fail to state a cause of action for FDUTPA violations because they could have avoided all alleged harm by simply denying the windshield replacement claims AGA submitted and then defend the denials in court if sued."
As to the tortious interference allegation, the glass shop countered that it was clearly not a "stranger" to the contract — which it said was necessary in Florida to make a tortious interference claim stick — because of its assignments of benefits. It noted that unjust enrichment couldn't happen when the customer wasn't charged for the work, which the shop argued would always be the case under Florida's no-glass-deductible law.
Images:
Recent Florida litigation regarding auto glass assignments of benefits is worth study by collision repairers and glass shops. (4kodiak/iStock)
Assignments of benefits let auto body and glass shops behave like consumers. (Daisy-Daisy/iStock)
Share This: