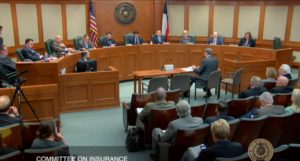 The bill's sponsor and the head of the Auto Body Association of Texas on Tuesday told a Texas House Insurance Committee that House Bill 1348 was necessary following what they said was the Texas Department of Insurance's view that it was powerless to check certain insurer behavior.
HB 1348 will hold insurers to OEM repair procedures. It declares that a carrier can't "disregard a repair operation or cost identified by an estimating system, including the system's procedural pages and any repair, process, or procedure recommended by the original equipment manufacturer of a part or product."
In addition to demanding insurers acknowledge repair procedure, the bill defines "(r)easonable and necessary amount" as "the amount determined by the original equipment manufacturer's manufacturer and estimating systems required to repair a vehicle to the condition before the covered damage to the vehicle occurred."
It also defines "like kind and quality" for aftermarket parts and addresses steering and questionable prevailing rate surveys.
Bill sponsor state Rep. Travis Clardy, R-Nacogdoches, told the committee during his introduction of HB 1348 that he had thought steering and other issues including repairs were addressed in statute. However, the Texas Department of Insurance said it didn't have enough specifics within existing law to deal with it
Clardy said he had a "fundamental disagreement" with the TDI's view of itself, arguing it should be an "advocate" and "protector" of consumers over insurers rather than a "go-between" for the two.
But in deference to the agency's comments, Clardy was trying to provide that specificity in the bill, he said.
Lawmakers had a chance to give TDI the authority to "do the right thing" with HB 1348, Clardy said.
"We have exhausted every effort before we came here" with the bill, Auto Body Association of Texas President Burl Richards (Burl's Collision Center) told the committee during the hearing.
He mentioned three separate meetings with the TDI in 2018.
"We continually were told that TDI has no jurisdiction, they have no authority and 'You're gonna have to pass legislation,'" Richards said.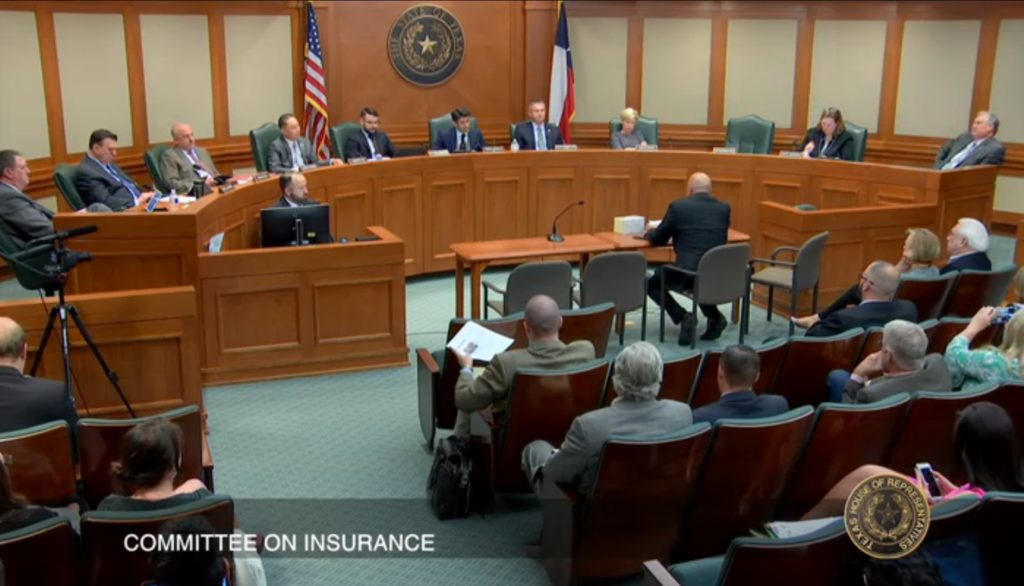 Richards said he was told repeatedly that TDI doesn't recognize or enforce prevailing rate language but allows the term to appear in policies. He said he was instructed to provide definitions.
HB 1348 inserts a definition in state law that holds a "(p)revailing rate" to be a "transparent and unbiased" one "conducted by a third party" that uses the "posted retail labor rates and not direct repair program shop rates that operate under a contract with an insurer."
American Property Casualty Insurance Association state government relations Vice President Joe Woods argued that by excluding DRP rates, the law could capture "only the highest rates." Houston Auto Body Association President John Kopriva (Kopriva Body Works) said DRP shops' rates were excluded because those rates were part of an agreement with insurers.
Repairers in direct repair programs often agree to artificially deflate direct repair program rates in exchange for a crack at referral volume from the insurers, so it's apples-to-oranges to treat them as a reflection of the broader market. To use an example from another industry: If one hotel in town cuts a deal with a convention to rent a block of rooms for $100 less to lock in that business, it's not like it's reasonable for an average tourist to demand or expect to pay $100 less at every other hotel in town with no such guaranteed revenue stream.
TDI was not among the agencies which responded to a Society of Collision Repair Specialists inquiry of every state department of insurance regarding regulators' views of OEM repair procedures, based on the trade group's website.
Be heard: Texas legislator contact information can be found here and here.
More information:
Texas House Insurance Committee hearing on House Bill 1348 (Starts at about 2:44:40.)
Texas Legislature, April 9, 2019
Images:
Texas House Bill 1348 sponsor state Rep. Travis Clardy, R-Nacogdoches, speaks April 9, 2019, to the House Insurance Committee. (Screenshot from Texas Legislature video)
Auto Body Association of Texas President Burl Richards (Burl's Collision Center) speaks April 9, 2019, to the House Insurance Committee in support of House Bill 1348. (Screenshot from Texas Legislature video)
Share This: