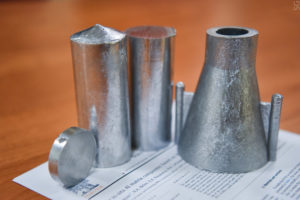 The Russian National University of Science and Technology last month announced researchers there had hit upon a "simple and efficient way" of increasing the strength of aluminum composites, with a likely use case of auto manufacturing.
The composite here refers not to aluminum structures reinforcing a polymer but instead to particles of another substance reinforcing aluminum.
According to the college, such aluminum composites typically rely upon nanopowders — "but this is an extremely expensive and time-consuming process, where the result does not always justify the means spent."
The university also noted that while the nanopowders might boost the strength of the aluminum by 5-20 percent, plasticity might fall "tens of percent or even several times." It said the particles are also too big, "from 100 nanometers to 1-2 micrometers" (0.0001 mm to 0.001-0.002 mm), and have a low percentage of total volume.
However, researchers from the college's "MISIS" school doped aluminum with lanthanum and nickel and produced a better reinforcement that distributes uniformly and at a higher density. Aluminum-nickel-lanthanum crystallization produces particles just 30-70 nanometers (0.00003-0.00007 mm) in diameter which distribute evenly.
"Hence, the composite becomes more strong and flexible than its 'powder' analogues," the university wrote.
The scientists published their findings in the June 15 issue of Materials Letters. The abstract for the paper says the "promising Al7La4Ni alloy" has an ultimate tensile strength of roughly 250 megapascals, a yield strength of 200 MPa, and a ductility of 3.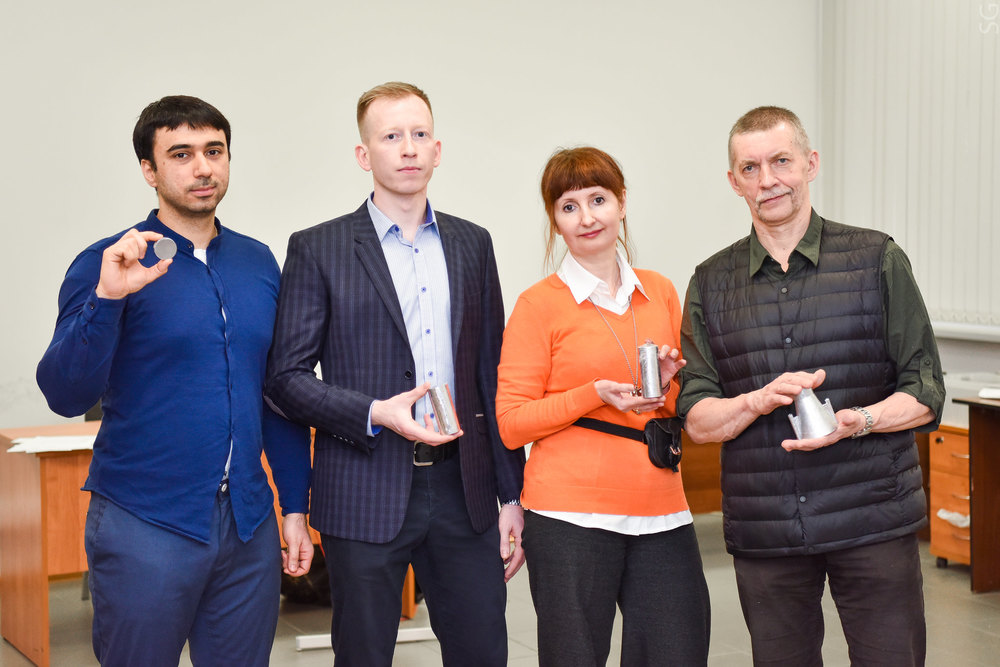 "Our research group, led by Professor Nikolai Belov, has worked on the creation of aluminum-based composites for many years," study author Torgom Akopyan of the MISIS Department of Metal Forming said, according to the university. "Al-Ni-La composite is one of such projects, aimed at creation of 'natural' aluminum-based composite material with more than 15% vol. of doping elements. A feature of the new development is the high reinforcing ability of the chemical compounds with ultrafine structure: the diameter of the reinforcing elements does not exceed several tens of nanometers. Previously, researchers were limited to the study of systems in which it is obviously impossible to obtain an effective reinforcing structure. Or they manufactured composite materials by labor-intensive powder metallurgy methods (sintering of powders), or liquid-phase technologies of kneading nanoparticles in the melt."
Scientists said the metal could primarily be used in automotive and aerospace — and could be used to 3-D print parts.
"Our composite already demonstrates better characteristics than its analogues, including foreign ones," Akopyan also said, according to the university." However, we are not going to stop here, and in the future we plan to continue working on the creation of more advanced, complex (3-, 4 — and more phase) and cheap composites, the production cycle of which will include the use of aluminum of technical purity and cheaper alloying components."
More information:
"Aluminum is The New Steel: Scientists Made it Stronger than Ever Before"
National University of Science and Technology MISIS, May 24, 2019
"New in-situ Al matrix composites based on Al-Ni-La eutectic"
T.K. Akopyan, N.A. Belov, E.A. Naumova, N.V. Letyagin in Materials Letters, June 15, 2019
Featured images: The Russian National University of Science and Technology last month announced researchers there had hit upon a "simple and efficient way" of increasing the strength of aluminum composites, with a likely use case of auto manufacturing. (Provided by National University of Science and Technology)
Share This: