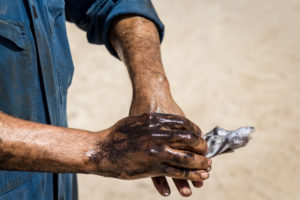 Removal of grease, tar or petroleum-based substances from vehicles is "one of the items I most commonly see left off estimates" according to Collision Advice CEO Mike Anderson, whose latest "Who Pays for What?" bears this out.
More than half of the hundreds of responding repairers in April said they never had asked eight leading insurers to be reimbursed for the work. The data from the annual body edition of the quarterly procedures survey was published this month by authors Collision Advice and Crash Network.
Hopefully, body shops are indeed removing these products, based on Anderson's commentary related to the results.
"Keep in mind that there are a number of reasons why these things need to be removed: for access to remove welds, removal to avoid having them catch fire during welding, etc.," Anderson wrote. "Most automakers state very clearly in the repair procedures that this is a required step."
Only about 31 percent of the repairers who do ask to be reimbursed report being paid "always" or "most of the time" by the eight insurers. State Farm appears to be the most responsive, though 39.4 percent of shops who ask still say the carrier never pays for it.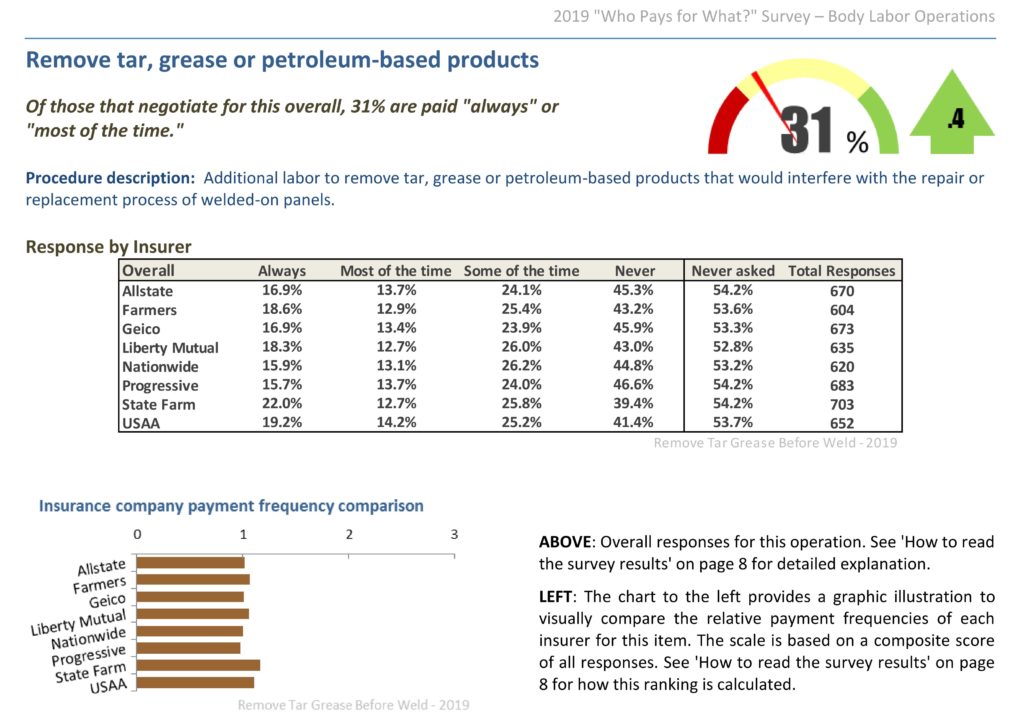 (Technically, a shop bills the vehicle owner, who then pursues reimbursement from the insurer based upon that estimate. The "Who Pays?" studies smooth this process by demonstrating that insurers do in fact "pay for that" and measuring how often they do so.)
But when a DRP requests reimbursement, State Farm, USAA, and Liberty Mutual get notably better about covering the bill. USAA nudged out the other two at 47.6 percent of more than 100 DRP shops reporting it pays them either "always" or "most of the time." However, State Farm saw a higher percentage of more than 300 shops reporting the carrier "always" paid.
Other carriers were found to be pretty consistent in their handling of DRP and non-DRP shops or less likely to pay DRP shops, which would fit the concessions-for-volume trade off.
Help the industry by taking the current "Who Pays for What?" survey on not-included frame repair operations through July 31. All answers are kept confidential; data is published only in the aggregate.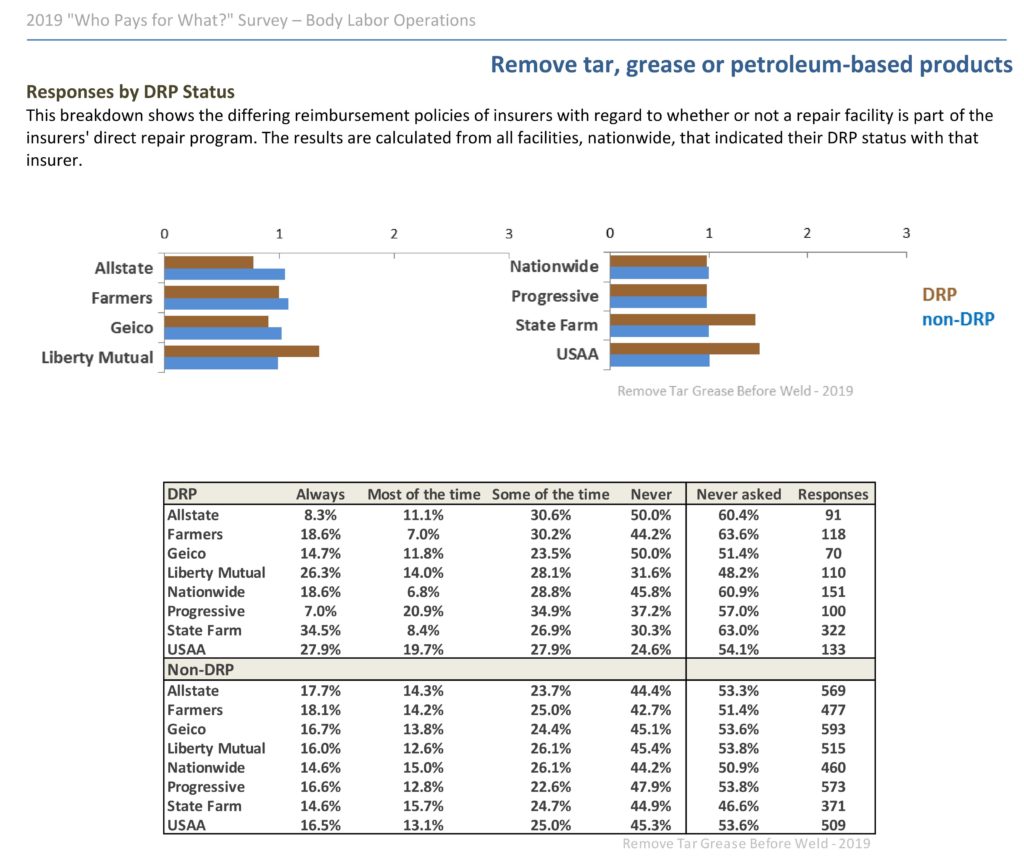 From the DEG
The Database Enhancement Gateway contributed to the recently published "Who Pays for What?" survey by providing examples of all three information providers confirming such removals aren't included in labor times. The work would need to be added manually.
The DEG quoted Audatex in response to a 2018 inquiry related to whether various labor times were included on the three estimating systems.
"Removal of debris, grease, corrosion, protective coatings, or other materials impeding
replacement, R&I, or refinishing of parts," Audatex P-pages Section 4-2 on labor exclusions states.
CCC itself mentioned its exclusion in response to a 2008 inquiry about a 2007 Nissan Murano. "ALSO TO WELD THE RAILS AND CLOSURE PLATES IN THE OEM UNERCOATING NEEDS TO BE REMOVED," the user wrote.
"Please note that times for undercoating, tar or grease removal are not considered when developing MOTOR Estimated Work Times," CCC wrote. "Please refer to the general Labor Time Premise in the Guide to Estimating."
The Labor Time Premise says the same thing in the current version of the P-Pages dated October 2018.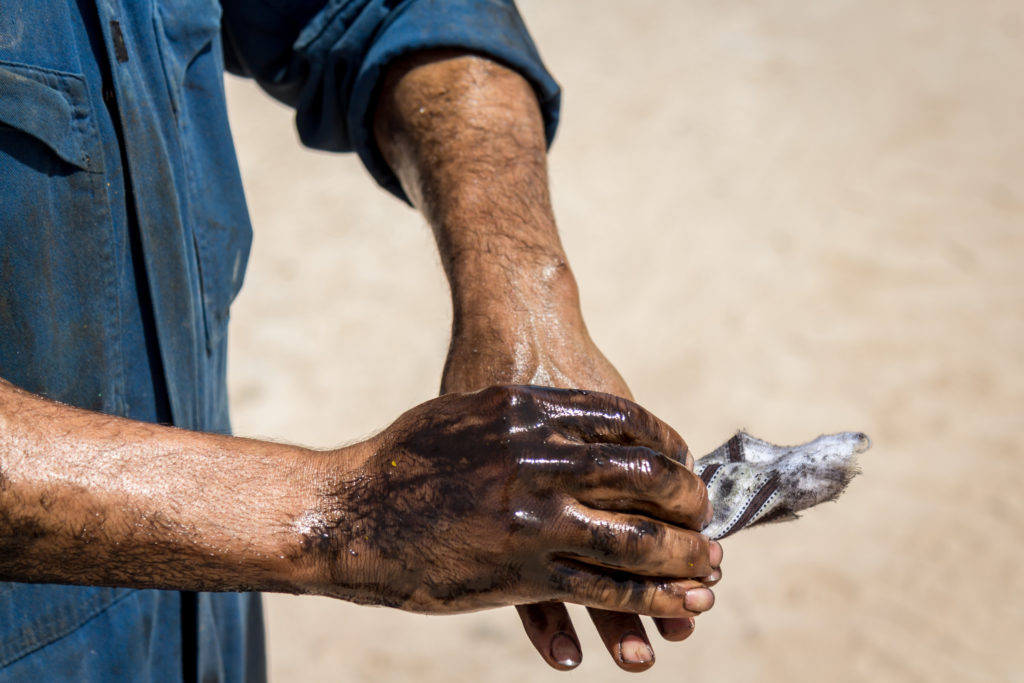 In 2010, a DEG user asked Mitchell about the "CLEAN AND DEGREASE OF THE BED ASSY" time for a 1997 Ford-250.
"WHEN REPLACING THE BED ASSY ON THIS VEHICLE WITH AN LKQ PART IS THE TIME TO CLEAN/DEGREASE THE ENTIRE BED INCLUDED IN BODY OR REFINISH TIME?" the user wrote. "WE ARE BEING TOLD BY A LOCAL INSURANCE FIELD APPRAISER THAT MITCHELL INCLUDES THE TIME NECESSARY TO DEGREASE THE ENTIRE BED ASSEMBLY IN THE BOX ASSY R&R TIME. IT TOOK 45 MINUTES TO FULLY CLEAN AND DEGREASE THE USED/LKQ BED ASSY."
The user asked Mitchell to clarify if the clean and degreasing was already part of the base body or refinish times.
"I AM UNCLEAR AS TO WHAT REFERENCE FROM ATG P-29 FOR BED R&R WOULD INCLUDE CLEAN/DEGREASE BED," Mitchell replied.
The IP at the time said both the Assemblies Time Guide and the typical Collision Estimating Guide P-Pages include a detergent/solvent wash — and they still do as of the versions live from Mitchell Friday.
But according to Mitchell then, that only meant "ONE APPLICATION OF A WAX & GREASE REMOVER FOR A BASIC REFINISH PROCESS."
Dealing with other crud that had to be removed was a not-included operation to add manually and negotiate, Mitchell said at the time. It also highlighted what appeared to be ATG P-page manual-entry body and refinish operations which remained not-included in the ATG online today:
"Steam cleaning of replacement panels to remove contaminates or other materials that would interfere with refinish operation" and "Removal of protective coatings" would not be included in refinish times, according to the ATG P-pages available online Friday.
The normal Mitchell CEG P-pages today don't mention steam cleaning in their refinish times, probably because the new replacement parts described by that guide wouldn't need it the way a recycled assembly would. "Removal of protective coatings" is mentioned as a not-included refinish time, though.
Mitchell in response to the 2010 inquiry also drew the user's attention to tar and grease removal not being included in what presumably was also the ATG of the time.
Today's ATG for used parts also lists "TAR AND GREASE: Removal of these or any other materials that would interfere with operation" as a not-included procedure.
The regular Mitchell CEG P-pages contain similar not-included language.
More information:
Take the 2019 frame operations "Who Pays for What?" survey
April 2019 "Who Pays for What?" body operations results
Images:
Removal of tar, grease or petroleum-based substances from vehicles is "one of the items I most commonly see left off estimates" according to Collision Advice CEO Mike Anderson, whose April 2019 "Who Pays for What?" polling bears this out. (sasacvetkovic33/iStock)
Results of April 2019 "Who Pays for What?" polling on removing grease, tar or other petroleum-based. (Provided by Collision Advice and CRASH Network)
Share This: