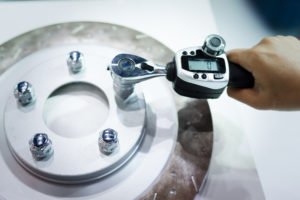 The Database Enhancement Gateway, which allows repairers and insurers to make inquiries and suggestions of the estimating providers at no cost, offers weekly tips for repairers on the Audatex, Mitchell and CCC programs online and through the Society of Collision Repair Specialists' email list.
If you haven't used the free service before to submit questions about estimating collision repair work or just browse responses to other carrier and shop questions, check it out. It's a good way to find IP best practices and help write the most accurate estimates or appraisals possible.
Here's our latest monthly roundup of areas spotlighted as tip-worthy by the DEG. To receive the tips as soon as DEG releases them, like/follow the DEG's Facebook and Twitter feeds. (It also posts videos to a YouTube channel once in a while.) Or just browse the more than 14,000 inquiries and responses in the database and see what else you learn.
Transferring studs, brackets and braces
Not all replacement parts come with the necessary accessories like studs, braces and brackets to attach them to the vehicle, according to the Database Enhancement Gateway in a tip tweeted July 1.
The DEG noted that the topic arose in a June inquiry. A user working with a 2016 Cadillac SRX reported "when replacing the inner quarter panel there are several mounting bolts that are welded on the panel to attach items on the inside of the inner quarter."
The user said the replacement quarter panel lacked such bolts, "so the old ones have to be cut off and welded on." They asked if CCC included that process within its estimating time. (Repairers will want to check the GM OEM repair procedures for specifics on accomplishing such a replacement and to confirm the operation described here remains correct today.)
CCC reported that according to its P-pages' "Labor Time Premise," section, "Brackets & braces transfer" and "Drilling, modification or fabrication of mounting holes" weren't included.
"Please note; replacing or transfer of Mounting Studs is Not Included in MOTOR estimated work times except labor times with a specific Footnote," CCC wrote.
The DEG pointed to similar Mitchell's P-page guidance declaring "Transfer Time" a not-included operation "For welded, riveted or bonded brackets, braces or reinforcements from old part to new part."
As for Audatex, the DEG said users "Will need to refer to specific Audatex DBRM Guide and Section 4-3 of Audatex DBRM for specifics on Included and NOT included operations." Based on those P-pages, it does appear as though the procedure often is included — but not always.
For example, a new OEM rear side rail time would include "Transfer welded brackets and reinforcements," according to the Audatex Database Reference Manual. But a new roof would not include "Transfer of misc. welded braces, brackets and clips."
Seam sealer over fasteners
Sometimes, OEMs will put seam sealer or other coatings over the fasteners on a bolt-on part, according to the DEG. This means a body shop might have to spend time removing and later reapplying the coating.
"The process of removing seam sealer and re-applying as well as refinishing is NOT included in published labor times unless specifically noted in the database footnotes or labor report," the DEG wrote in a tip tweeted July 8. "Material cost is NEVER included in labor times."
The DEG provided three recent inquiries on this point.
On June 26, a user asked about factory seam sealer covering fender bolts on a 2015 Mercedes Sprinter. "Will require to remove seam sealer from bolts to insert tool," the user wrote. "Seam sealer is also covering hardware on hood hinges."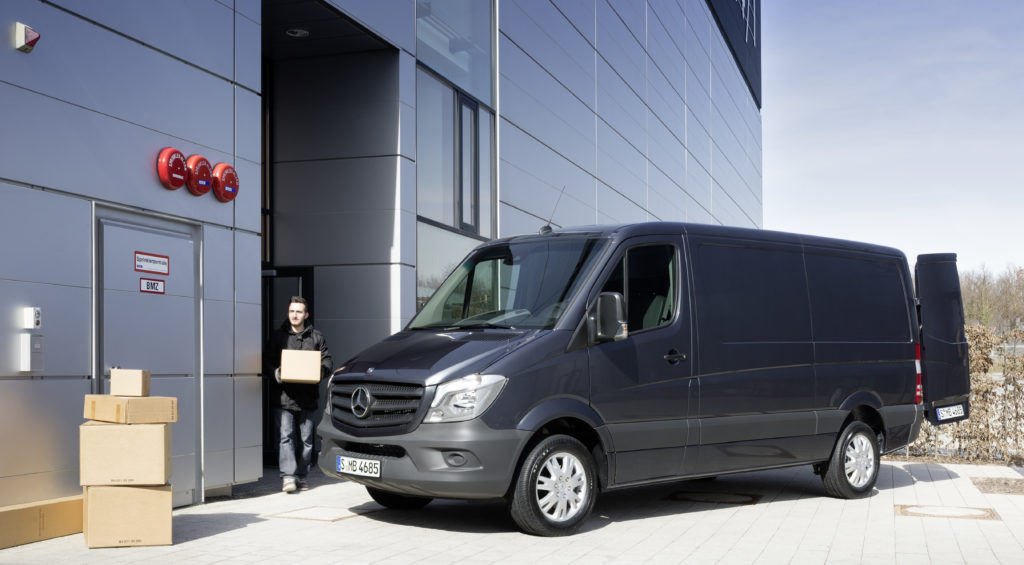 The user wondered if Mitchell's labor time included removing that seam sealer.
"After review, we have determined that the removal and installation of caulking/seam sealer for factory application on a fender/bolts has not been factored into the labor allowance for the fender," Mitchell wrote.
Another inquiry on June 26 put the same question to CCC. "Does labor for fender include to remove the removal of seam sealer over the fender bolts?" the user wrote about a 2015 Mercedes Sprinter. "Does the labor include to re apply seam sealer over the fender bolts from reinstallation? and painting?"
CCC said no to all three:
The estimated work time for a "Body Panel" that is "bolted-on" i.e. Hood, Door, Trunk Lid, Liftgate, Tail Gate etc. Does Not Include caulk/seam sealer. This is due to a variation in supplied Service Parts that require caulk/seam sealer. The OEM caulk/seam sealer may or may not be applied to the Service Part or the OEM caulk/seam sealer only partially applied. MOTOR suggests using an on-the-spot evaluation to determine if duplicating the OEM caulk/seam sealer is required. MOTOR recommends these factors be considered and mutually agreed upon before finalizing any repair cost estimate.
Refinishing of "Nut, Bolts and/or Fasteners" by any method is not included in MOTOR estimated work times. Refinish on nuts and bolts may be an artifact of the factory refinish process (overspray) or completely refinish. MOTOR does not take the position that the "Nut, Bolts and/or Fasteners" should not be returned to pre-accident condition. However, determining the estimated work time to refinish "Nut, Bolts and/or Fasteners", if refinished at all, is best left up to the judgment of estimators using an on-the-spot evaluation.
The repair technician's application time for "seam sealer/caulk" may vary depending on product, dispensing/application method and skill technician level and is therefore "Not Included."
And a third inquiry that day asked Audatex about the same model-year Sprinter.
"Does labor for fender include to remove and reapply seam sealer on the fender bolts," the user wrote. "Fender/ Hinge bolts are covered in seam sealer."
Same answer. "Removal of debris, grease, corrosion, protective coatings, or other materials impeding replacement, R&I, or refinishing of parts is not included," Audatex wrote. "Accordingly, the restoration of the coating is also not included in Audatex replacement time."
Audatex adds scanning, calibration 'Additional Labor'
While cautioning it was "NOT a substitute for using OEM repair information directly from" an automaker, the DEG in a tip tweeted July 15 alerted users to Audatex's addition of hundreds of pre-defined scanning and calibration operations in the "Additional Labor" category.
"Audatex has been adding various scanning/ calibration operations to the database that may be applicable to the vehicle being repaired," the DEG wrote. "Users can select from pre-defined calibration/ scanning operations in the 'Additional Labor' section of the Audatex Database. The system does NOT provide labor or sublet cost."
The scan/calibration project has updated 422 files to offer such operations as "Additional Labor," and 222 windshield glass files have calibration procedures.
Besides the convenience of having predefined operations, the DEG suggested Audatex's additions could also serve as a reminder to users that a scan or calibration might be required. (Which would have to be confirmed and researched in the actual OEM repair procedures, as noted above.)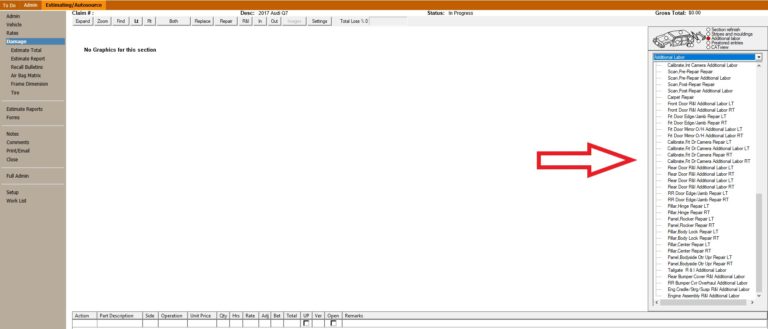 CCC: Refinish overlap when painting
A part refinished in a separate operation than the main part doesn't deserve overlap, according to CCC in guidance the DEG highlighted.
The tip tweeted July 22 featured CCC language seen in an an inquiry submitted July 17.
The user had wondered about a 2014 Toyota Tundra with at least two different colors.
"When painting a vehicle with 2 separate panels which have major panels on each color, Does the time reflect to 'reset up' the initial color application on the second color even though the system is continiously taking overlap starting from Major to minor panels?" the user wrote.
In a lengthy answer, CCC said no overlap should be taken.
After review of MOTOR Crash Estimating Data, Refinish Overlap does not apply to a component refinished during a procedure separate from the main component. This situation is covered in the "Guide To Estimating: Panel and Component Designation, Individual Procedure Items/Areas" as follows, "Areas of a panel or component that are part of a main component, but are refinished during a procedure separate from the main component. Example: edges, jambs, hinges, inside panels and the underside of hoods, deck lids, liftgates, etc.
No overlap deduction should be taken when calculating refinish time for items from this category."
Please note:
• The Estimating system is not able to determine if the Part is a different color or if it's refinished during a procedure separate from the main component.
• This will require a manual deletion of the "Refinish Overlap" if the Part is a different color or if it's refinished during a procedure separate from the main component.
• A combination of items from this category refinished during a single, continuous procedure should be subject to the appropriate "Adjacent" or "Non-Adjacent" overlap formula deduction. (Minor formatting edits.)
CCC said an unspecified "older Subaru Outback" had a bumper fascia a different color than the bulk of the vehicle.
It also quoted from the P-pages on color mixing and two-tone refinishing:
According to the "Guide To Estimating: TWO-TONE REFINISHING (Second Color Tone Application)" the estimated allowance for "Two-Tone Refinishing" is calculated by using the 40% of the First Panel's Base Refinish allowance and 30% of the Base Refinish allowance each additional Panel. The established MOTOR Refinish Formula for "Two-Tone Refinishing" includes all necessary Masking including a "Hard Line".
Please refer to the "Guide To Estimating: TWO-TONE REFINISHING (Second Color Tone Application)" for the list of Included and Not Included Operations.
Please note:
According to the "Guide To Estimating: Basic Color Coat Application," "Mix Paint (color with necessary solvents)" is listed as "Included". MOTOR's estimated refinish allowance assigned to a component includes Mix Paint, regardless of color. (Minor formatting edits.)
Torquing
The DEG in a tip tweeted Monday explained that while torquing a fastener was included in all three estimating systems' labor times, "Labor to look up or the cost associated with locating the torque specifications is NOT included."
Repairers who finally have seen the light and are consulting OEM repair procedures for the first time might also be surprised at the sheer number of parts and fasteners associated with torque specs.
For example, the 2019 Toyota RAV4's hub nuts obviously have a torque spec (103 Newton-meters as of late Tuesday morning.) But did you know its side-view mirrors do too? (5.5 Newton-meters). Or that the OEM also provides torque specs for all standard bolts? (It varies based on the bolt.)
Delivering the kind of precision the customer deserves and the OEM demands can require extensive research, so the DEG's point that this isn't included is something a repairer must take into consideration. A shop might not plan to charge the consumer for the research time or cost of procedure access. But they still might still need to factor this time into the process when making decisions about things like shop floor logistics and delivery date.
You also need to check OEM repair procedures for another reason. "Always consult OEM Repair procedures if any fasteners must be replaced as they may be onetime use," the DEG wrote.
Have a question?
Have a question about AudaExplore, Mitchell or CCC? Submit inquiries to the DEG here. Inquiries, like answers, are free.
More information:
Database Enhancement Gateway homepage
A digital torque wrench is shown. (Natnan Srisuwan/iStock)
While cautioning it was "NOT a substitute for using OEM repair information directly from" an automaker, the DEG in a tip tweeted July 15 alerted users to Audatex's addition of hundreds of pre-defined scanning and calibration operations in the "Additional Labor" category. (Audatex screenshot provided by Database Enhancement Gateway)
Share This: