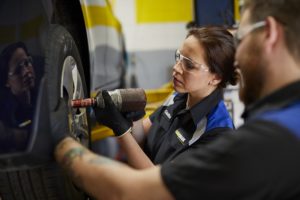 Collision repairers may face stiffer competition for talent following CarMax's Wednesday announcement it would conduct "the largest technician and detailer hiring effort in the company's more than 25-year history."
The company said it sought more than 850 technicians, detailers, painters and "inventory associates" and planned simultaneous hiring events Sept. 12 at 17 CarMaxes nationwide.
"Hired technicians will help the company increase its production of vehicles for retail to customers to support the company's continued growth," CarMax wrote in a news release. "CarMax's highly trained associates will primarily work on reconditioning vehicles and preparing them for sale."
Despite CarMax's references to detailers, painters, and "reconditioning," Lindsey Duke of CarMax public relations confirmed Wednesday the technicians sought were what would be considered traditional auto maintenance service and repair — not collision technicians. So shops can take some comfort in that.
However, employers might not want to get too comfortable. As the Collision Repair Education Foundation's expansion of career fairs to the larger "transportation" sector indicates, employers faced with a tech shortage are willing to consider candidates from sister automotive skilled trades. This might make a CarMax manager willing to retrain a collision tech. And CarMax is clearly interested in your detailers and painters.
"As an overall percentage, I would estimate technicians to be approximately 55% and the other positions make up the remaining 45%," Duke wrote in an email regarding the 850-position hiring initiative.
She shared job descriptions for a detailer and technician. A detailer must "Complete cosmetic inspections of vehicles, noting what's needed to transform them into cars we can be proud of and our customers will love," "Repair and replace small plastic and other parts to ensure everything about the vehicle is in good working order" and "Perform paint retouching, post-paint finishing, waxing and buffing to make cars look as good as new"
The technicians sought have duties including but "not limited to, inspection of tires, brakes, batteries, and fluids, oil changes, replacement of air filters, and identification of frame, rust and flood damage."
---
Learn tech shortage solutions during Repairer Driven Education
Find out more about solving your tech shortage — or at least compensating for it — during the upcoming Las Vegas SEMA. Tim Ronak, Charlie Whitaker and Jeff Baker of AkzoNobel will present "Create an in-house technician development program" from 3-5 p.m. Tuesday, Nov. 5, and Shelia Principio, BASF; DeWayen White, Tom Bush Auto-Plex; and Tommy Daniels, BMW, will share "Offset tech shortages with improved efficiency" from 9:30-11:30 a.m. Wednesday, Nov. 6. The sessions are part of the Society of Collision Repair Specialists Repairer Driven Education Series running Nov. 4-8. Register here for individual courses or the series pass package deal, which includes the entire week of classes, all three parts of the OEM Summit, IDEAS Collide and the Nov. 7 Sky Villa afterparty.

---
The 17 job fair sites are in markets seeing the largest CarMax demand, which ought to raise a red flag to repairers there to the prospect of increased competition for labor. Those markets include Mobile, Ala.; Los Angeles, Sacramento, San Francisco, Calif.; Chicago, Ill.; Kansas City, Kan.; New Orleans, La.; Boston, Mass.; Baltimore, Md./Washington, D.C.; Wilmington, N.C.; Rochester, N.Y.; Portland, Ore.; Columbus, Ohio; Philadelphia, Pa.; Dallas-Fort Worth, Tex.; and Kenosha, Wisc.
"The company will be interviewing candidates and potentially offering jobs on the spot," CarMax wrote of the job events, which run 12-7 p.m. Sept. 12.
CarMax's news release also discussed the perks available to its techs — illustrating what body shops might have to offer to compete in the market.
"Our technicians have the opportunity to continuously increase their technical expertise by working on a variety of vehicle makes and models," CarMax regional service operations Vice President Tyrone Payton said in a statement. "We have some of the best work environments in the industry: well equipped, climate-controlled facilities with state-of-the-art tools and technologies."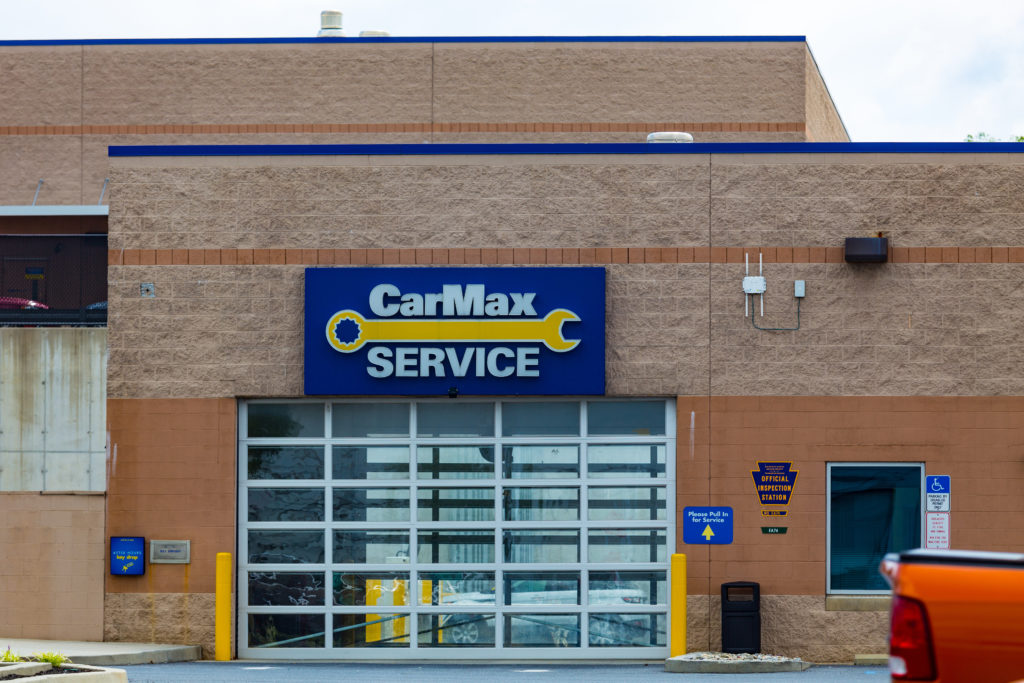 CarMax said its benefits are "competitive" and include paid vacation, medical and retirement.
"Automotive technicians find value in the company's award-winning training program, strong opportunities to grow long-term careers, reimbursement programs for ASE certification, and free or discounted tools," the company wrote.
"We applaud CarMax's commitment to long-term careers in the transportation trades," TechForce Foundation CEO Jennifer Maher said in a statement. (CarMax said it was a TechForce partner.)  "CarMax's training and educational reimbursement programs, as well as their support of the TechForce mission, show how much they value their technicians. Their ranking among the Best Companies to Work For is clearly well deserved."
The average dealership auto service technician makes $61,000 in pay plus benefits, according to the National Automobile Dealers Association.
CarMax's announcement comes just a couple of months after fellow auto retailer AutoNation announced in June it planned to hire more than 500 technicians "to fill positions in its service and collision centers."
More information:
"CarMax Hiring More Than 850 Automotive Technicians and Detailers Nationwide"
Images:
CarMax repairers are seen. (Provided by CarMax)
A CarMax in Lancaster, Pa., is seen Sept. 2, 2018. (gsheldon/iStock)
Share This: