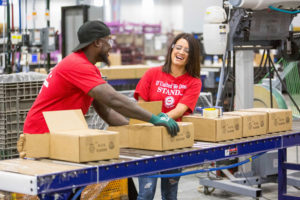 Collision repairers, insurers and customers should prepare for the possibility that repairs to General Motors vehicles might be delayed by the United Auto Workers' strike.
A General Motors spokesman confirmed Thursday that replacement parts availability has been affected.
"Negotiations between GM and the UAW continue but our ability to ship parts from our distribution facilities is limited," General Motors senior communications manager Jim Cain wrote in an email Thursday. "Our dealer have a limited supply of parts, however, we are supplementing customer needs with inventories from a group of wholesale dealers and ACDelco Distributors."
Cain wrote that "more than 300 GM dealers" are wholesale dealers, with "large stocks of collision and repair parts for sale to other dealers and the independent after market."
So shops might want to confirm parts availability up front before scheduling a customer or disassembling their vehicle.
Repairers might also wish to continue a similar practice for all customer vehicles, if they weren't doing so already.
Tesla demands its certified shops act that way, restricting parts orders to two per VIN and declaring parts "should all be ordered in Repair Planning, not throughout the duration of repair."
Determining all the parts needed during a 100 percent teardown/blueprinting and ordering them up front is a logical best practice.
And it might be worth a call to a dealer to check parts availability even prior to that if you know the customer's bringing in a late-model vehicle. If the majority of that vehicle's parts are on back order because it's so new, you'll know and can plan accordingly with the customer.
We've reached out to the United Auto Workers for comment and will update the story if we receive a response.
Ironically, General Motors last month opened a new "state-of-the-art" service parts processing center for ACDelco and GM parts in Burton, Mich., which in other circumstances sounds like a good development for collision repairers. Unfortunately, the Flushing View newspaper reported Thursday the center is indeed affected by the strike.
The 1.1 million square-foot plant is triple the footprint of the center it replaced and was to employ more than 800 people. The OEM says it will handle as many as 120 million parts a year and average 100 inbound and 55 outbound deliveries a day at 84 docks — up from 35.
"GM has the highest owner loyalty of any manufacturer, and a big part of that equation is getting high-quality parts into the hands of trained service technicians when and where they need them," GM customer care and aftersales global Vice President Tim Turvey said in a statement. "That's why this particular facility is so vital. Great service keeps our customers coming back year after year."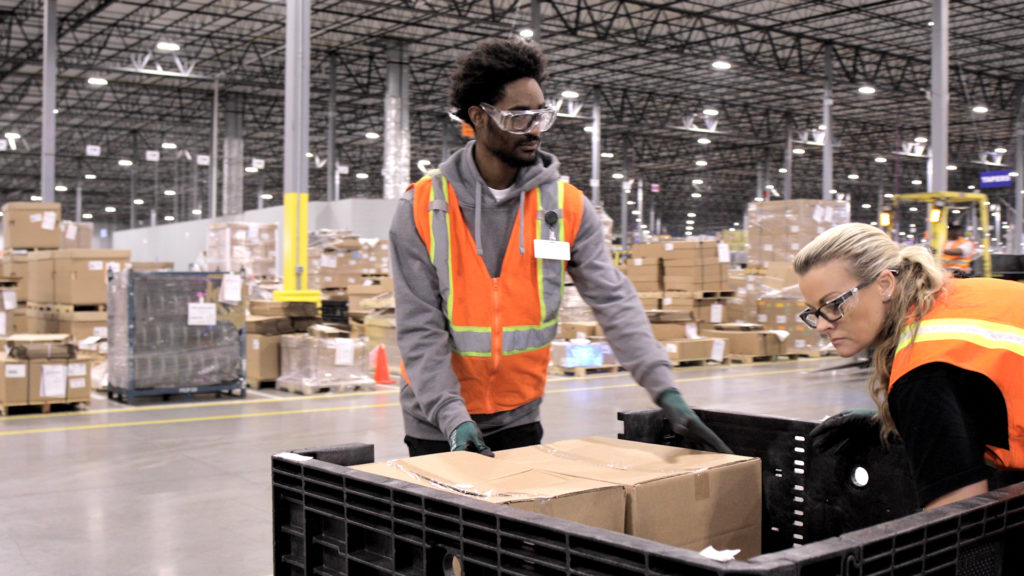 More information:
"GM Opens $65 Million Parts Processing Center, Pushing GM's Flint-Area Employment Above 9,500"
General Motors, Aug. 5, 2019
General Motors UAW strike webpage
Featured images: General Motors employees work at the brand-new ACDelco and GM Genuine Parts processing center in Burton, Mich., on Aug. 9, 2019. August 5, 2019 in the Flint, Michigan, suburb of Burton. GM says the facility would employ more than 800 and process as many as 120 million service parts annually. The Flushing View newspaper reported Sept. 19, 2019, the plant is affected by the strike. (Jeffrey Sauger/for General Motors)
Share This: