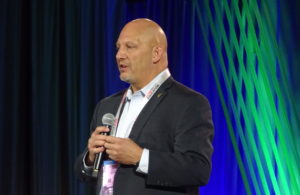 Calling him one of the "greatest influencers" in the collision repair industry, 1Collision Network President Jim Keller announced Wednesday the Hall of Eagles had added Collision Advice CEO Albert Michael "Mike" Anderson to its ranks.
The Hall of Eagles is the collision repair industry's hall of fame. Inductees must be nominated by an existing member and approved by two-thirds of the entire hall. 2000 inductee Rick Tuuri (retired, AudaExplore) noted that getting two people in the industry to agree was difficult, and getting two thirds of an "august body" like the hall was "pretty incredible."
Anderson said it might be hard to believe, but he was at a loss for words to convey his appreciation and "how humble and grateful I am. I just pledge that I will do everything I can to represent this organization and all that they stand for."
He called himself "very honored, I'm very humbled, and just thank you so very much."
Keller, a 1989 inductee, said Anderson was an early adopter of delivering safe and proper repairs through OEM procedures; supporting I-CAR training; preparing "thorough, accurate estimates" using OEM procedures; and "always doing the right thing" for employees and customers.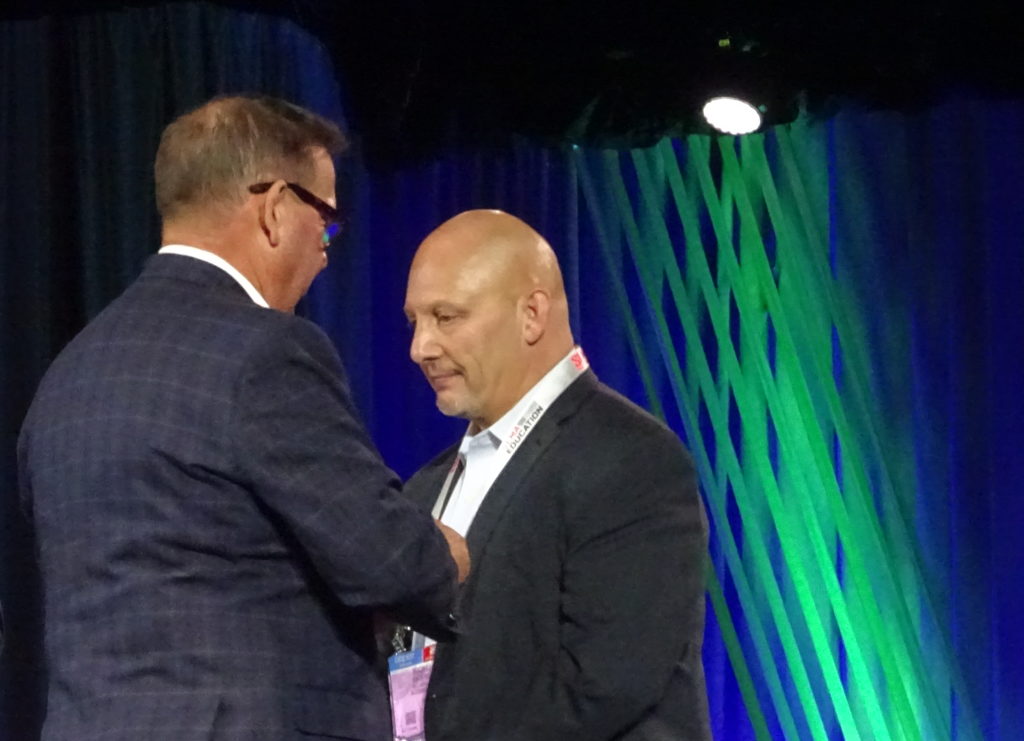 Anderson had traveled extensively throughout the country "positively influencing thousands of collision repair businesses," according to Keller.
Keller said he on numerous occasions heard, "'He (Anderson) said I must do this, so therefore I must.'" He said Anderson influenced shop owners to do the right thing and opened eyes.
Keller said audience members had probably heard Anderson speak at events like CIC, NACE or SEMA, been part of one of his business group councils, been inspired by a keynote; read one of his numerous articles or watched one of his video interviews or presentations; or used one of his operational SOPs.
Audience members from OEMs, insurers or information providers probably had been helped by Anderson's input, according to Keller.
Keller said Anderson compelled audiences to "rise, and take action."
Anderson also has served as a past director of the Automotive Service Association's collision operations panel and on the board of the Washington Metropolitan Auto Body Association.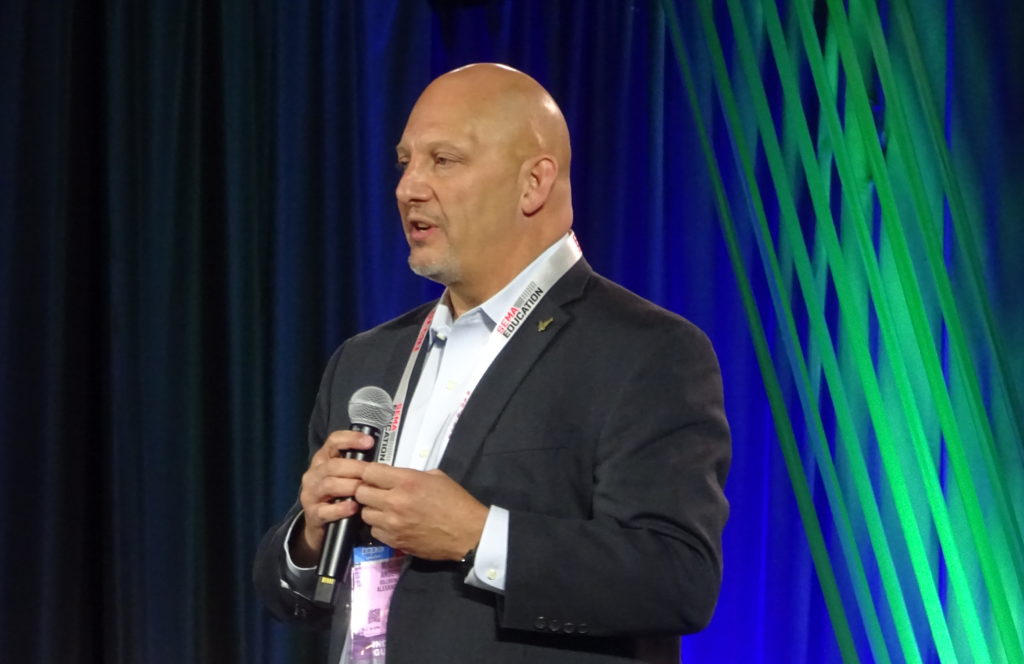 More information:
Images:
Albert Michael Anderson, CEO of Collision Advice, speaks Nov. 6, 2019, after being named to the Hall of Eagles. His Eagle lapel pin can be seen in this picture. (John Huetter/Repairer Driven News)
1Collision Network President and 1989 Hall of Eagles inductee Jim Keller, left, pins the Hall of Eagles lapel pin on 2019 inductee Albert Michael Anderson, CEO of Collision Advice, on Nov. 6, 2019. (John Huetter/Repairer Driven News)
Share This: