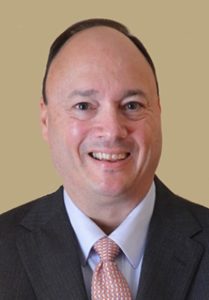 LKQ this fall described two initiatives to promote its parts within the marketplace.
CEO Dominick Zarcone said on a third-quarter earnings call Oct. 31 that evidence of LKQ's growth in market share included negotiating "a new three-year contract with a top-tier customer." (Special thanks to Seeking Alpha, whose transcript of the call helped us identify speakers and find quotes.)
"Under this new agreement, LKQ will be the primary provider of alternative replacement parts for this customer across the united states, with incentives to grow their annual volume with us," Zarcone continued.
LKQ also in the third quarter started a regional pilot involving a "Top 5 insurance carrier to be their preferred supplier for all recycled parts," Zarcone said.
"As part of this program, we are highlighted within CCC's estimating platform to show our parts first in the search function, and are specifically designated as the approved supplier for this carrier," he continued. "While we don't anticipate this pilot program to have a material impact on our results, if eventually rolled out on a national basis, it could provide an uptick to our salvage volumes."
Zarcone said that consistent with the company's results for the entire first nine months of the year, North American recycled parts sales grew more than aftermarket parts did in the third quarter, though the aftermarket showed "improving trends" as the third quarter progressed.
LKQ's organic North America parts and services revenue grew 2.9 percent in the third quarter over 2018's results, according to Zarcone, who called it a "nice sequential uptick" from the second quarter too.
Compared day-to-day (2019 had an extra selling day), LKQ's parts and services revenue rose 1.4 percent. LKQ attributed much of this to increased salvage revenue, but noted that "wholesale organic revenue growth per day exceeded the 0.5% increase in collision and liability claims."
Asked on the call for more perspective about salvage and aftermarket performance in North America, Zarcone said LKQ obviously had a "leading position" on salvage and was buying totalled cars at a reasonable price.
Margins on buying and dismantling totals were strong, and LKQ expected that to continue, he said.
The early returns on aftermarket in October looked "very good," Zarcone said, and said LKQ attributed some of this towards insurers pursuing higher alternative parts usage. Aftermarket makes up the highest proportion of alternative parts.
Zarcone also reported a "little bit of positive movement" from State Farm.
While it was "nothing to write home about," it was movement in "positive direction, if you will," he said.
The General Motors strike also helped "a little bit," Zarcone said.
Zarcone also said aftermarket collision SKUs grew 5 percent in the third quarter over the prior year, and the number of certified parts grew 10.3 percent.
More information:
"LKQ Corporation Announces Results for Third Quarter 2019"
LKQ, Oct. 31, 2019
LKQ third-quarter 2019 earnings call
LKQ, Oct. 31, 2019
LKQ third-quarter 2019 earnings slides
LKQ, Oct. 31, 2019
"LKQ Corporation (LKQ) CEO Nick Zarcone on Q3 2019 Results – Earnings Call Transcript"
Seeking Alpha, Oct. 31, 2019
Featured image: LKQ CEO Dominick Zarcone. (Provided by LKQ)
Share This: