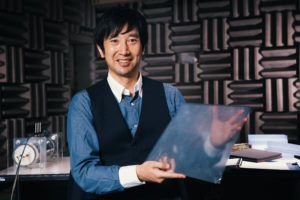 Nissan on Monday announced an "acoustic meta-material" it said could block the same amount of noise as sound insulation weighing four times as much.
However, the substance still came in at the same price — or possibly even cheaper — than the NVH mitigation it replaced.
The OEM said it had been researching meta-material technology for more than a decade and would demonstrate the material at this week's Consumer Electronics Show.
Nissan said the meta-material's "lattice structure and plastic film controls air vibrations" and reduces 500-1,200 hertz wide-frequency-band noise like that from the road or engine.
"Currently, most materials used to isolate this frequency band consist mainly of heavy rubber board," Nissan wrote in a news release. "Nissan's new acoustic meta-material weighs one-fourth as much as these while providing the same degree of sound isolation.
"Because of its simple structure, the material's cost competitiveness in terms of mass production is almost the same as, or possibly better than, current materials. Therefore, the material can also be applied to vehicles where the use of sound insulation materials is currently limited due to cost or weight."
A Nissan YouTube video posted Monday ties the material to Nissan's "Ariya" electric crossover concept vehicle. Nissan advanced material engineer Susumu Miura said in the film that electric vehicles' lack of engine sounds leads to a quieter car but "more distinct" road noise.
"Reducing that noise is a challenge," Miura said. (Note: Miura's quotes are derived from the video's English subtitles translating his Japanese comments.)
The video depicts the material as reducing background noise from more than 70 decibels to less than 60 dB.
"Being lightweight and yet offering outstanding quietness is the biggest breakthrough of this technology," Miura said.
Miura said the lattice of the structure is covered with a plastic film, and the meta-material bounces back noise coming in contact with it.
"This reduces the noise passing through the material," he said.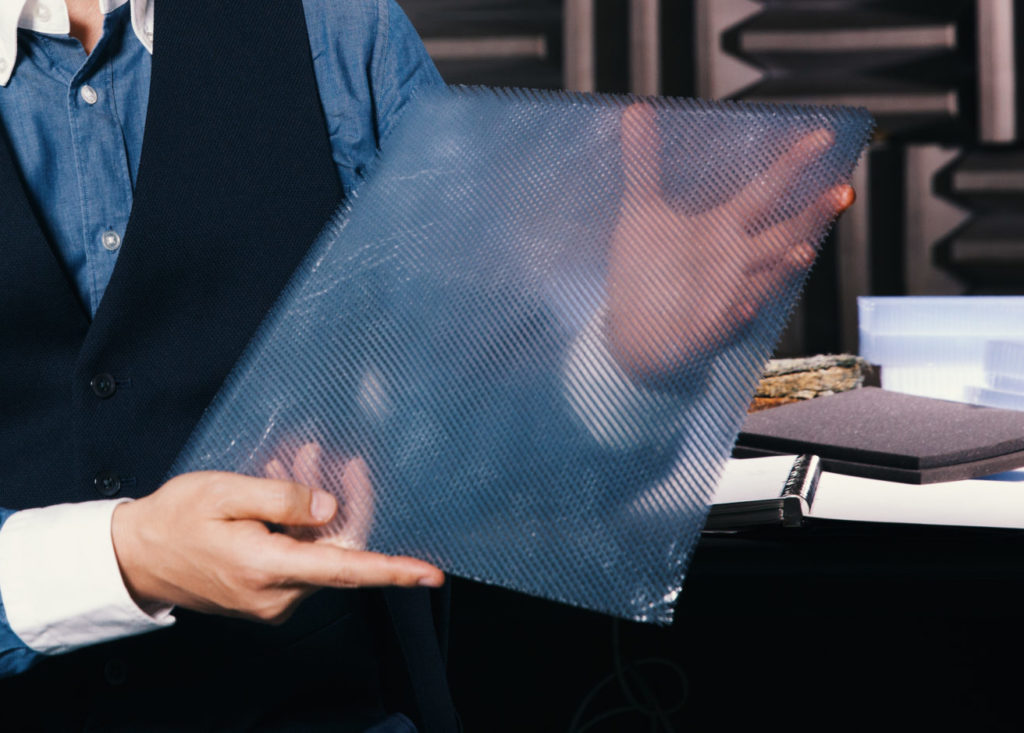 Nissan said that when it started researching the meta-material around 2008, scientists were using it on high-sensitivity antennas to study electromagnetic waves. Nissan looked into making it work for sound waves and eventually invented the substance announced this year.
Miura said Nissan will continue to develop technology leading to a quieter ride.
More information:
Nissan, Jan. 6, 2020
"Nissan Ariya Concept with acoustic meta-material for outstanding noise insulation"
Nissan YouTube channel, Jan. 6, 2020
Featured images: Nissan advanced material engineer Susumu Miura holds the company's acoustic meta-material. (Provided by Nissan)
Share This: