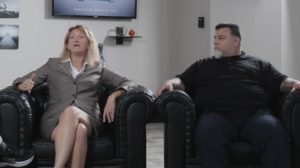 Auto body shops who omit labor operations or alter estimates to reflect what the insurer will pay rather than the work performed are making a mistake, according to a new Collision Hub video featuring industry experts.
The shops might complicate their legal defense, according to industry attorney Erica Eversman of the Automotive Education and Policy Institute. They also open themselves up to fraud claims, said P&L Consultants co-owner Larry Montanez III, who has served as an expert witness.
Eversman said that while it didn't happen very much anymore, repairers used to tell her they changed their paperwork to match what the insurers would pay. It "used to drive me nuts," she said.
Collision Hub CEO Kristen Felder, who also has appeared as an expert witness, said it fascinated her that shops consistently and erroneously treat their estimating systems as their accounting systems.
Such repairers have no idea of their cost of business, Eversman agreed. They likely aren't working with an accountant or attorney, and would "probably gonna be out of business."
Shops had to include their operations in their paperwork, Eversman said. If you don't charge for the operation, "that's fine," she said. But let the estimate reflect you did it.
For example, Montanez and the late James Moy in 2015 wrote the famous "OMG Camry" estimate, which demonstrates how a hypothetical 2010 Toyota Camry quarter panel replacement would command 321 lines on the sheet and cost more than $12,400 — using a below-average $44 per hour rate for all labor and a $45 paint materials rate. (CCC's labor category averages in 2015 range from $47.23 to $80.55, while paint materials were $28.32 that year).
Montanez on the show pointed out that a shop who didn't want to charge for certain operations should still have as long of an estimate as he did. It would just have zeros next to the unbilled operations, he said.
While a consumer might not understand an estimate, it was "super-important" in relation to looking over a shop's shoulder, according to Eversman. The document was helpful for parties like her who do review estimates to understand what a shop proposed.
A shop without such a detailed estimate also exposes itself to someone claiming in a lawsuit that it failed to perform a certain operation, according to Eversman. The repairer has no documentation to prove otherwise to the plaintiff.
Charging for work but not performing it constituted consumer fraud, according to Eversman.
A repairer with an incorrect estimate might run afoul of state consumer protection law.
Eversman said in some states, a rudimentary estimate on notebook paper "may pass muster." However, California had a rigorous consumer protection law which demanded documentation "if you breathed" on a vehicle, she joked. Altering the estimate to match the insurer's payment likely violated California law, she said.
According to the California's Bureau of Automotive Repair's "Write it Right" guide for shops: The estimate should be an "itemized list of all services and repairs performed and the prices for each. Include any diagnosis, warranty repairs, or repairs performed at no charge."
Felder said she's encountering situations where customers aren't even receiving estimates at all, and Montanez said he's not seeing many final bills for the consumer, perhaps just a second or third supplement.
Felder said that consumer fraud can also exist if the consumer benefits. Montanez gave two examples. One involved a shop upgrading a customer whose estimate reflected aftermarket parts to an OEM component. The other involved a hypothetical customer arguing that the repairer who washed and cleaned their vehicle didn't seek their permission to do so — it wasn't on the estimate.
Even if an insurer won't pay for something, the repairer still has to do it, for they face "a lot more case law," Felder said. It's also "way easier" to go after a shop for consumer fraud compared to proving an insurer acted in bad faith, she said.
Eversman pointed out that lawyers also have a "built-in incentive" to take a consumer protection case, as most states award attorney fees. In New Jersey, it's triple damages, said Montanez, who noted he was surprised more cases didn't arise. "Roll the dice," he said.
Similar to Felder's point, Montanez said consumer fraud cases can be tied to something seemingly insignificant. He gave the example of a repairer who legally was bound to record mileage out and didn't.
"I've seen cases lost on something as stupid as that," he said. Eversman said she had as well.
Smith v. American Family
Eversman referenced the Missouri Western District Court of Appeals' 2009 Nicholas Smith et al v. American Family decision as applicable to the discussion. The appellate court reinstated a more than $17 million jury verdict against American Family in favor of policyholders, calling a lower-court judge wrong to discard the award. The Missouri Supreme Court later in 2009 declined a request for it to receive the case.
A 2003 Missouri Supreme Court decision granting class-action status to the plaintiffs described the case as American Family allegedly underpaying consumers based on inadequate estimates calling for unacceptable aftermarket parts and lacking necessary repair procedures.
Plaintiffs claim that American Family breached its contracts with policyholders to restore their vehicles to pre-loss condition by devising and implementing a practice that results in payment of claims based on (1) the systematic specification of "inferior" non-OEM crash parts for repairs and (2) the systematic omission of specific "necessary" repairs from estimates. Plaintiffs brought the action on behalf of themselves and "all others nationwide, or in the alternative all others in the state of Missouri," who were insured by American Family, made a claim for vehicle repairs pursuant to their policy, and received payment based on an estimate prepared or approved by American Family that included non-OEM crash parts and/or did not include specified "necessary" repairs. 
The Missouri Appellate Court noted that the case differed from the famously overturned and later settled Avery v. State Farm case, which it said the lower Missouri court mistakenly applied.
Here, Plaintiffs' theory was that the breach occurred when American Family cut a check to its policyholders based on an estimate specifying aftermarket parts, not upon the use of aftermarket parts, as in Avery. Plaintiffs' damages were the aggregate difference between the cost of the OEM crash part and the cost of the aftermarket crash part. Plaintiffs' petition asserts that "American Family materially breached the terms of its standardized policy contract with Plaintiffs and Class members by, among other things, paying for inferior imitation crash parts." This theory is consistent with American Family's practice of paying the insured a sum based on a repair estimate. Whether the vehicle was repaired at all, or, if repaired, what materials used in the repair, was left up to the policyholder. If the policyholder chose to use OEM parts where non-OEM parts were specified, the policyholder was free to pay the difference. Likewise, if the policyholder could negotiate an OEM part for the price of an aftermarket part, negotiate a better labor rate, or repair the vehicle himself or herself, the benefit inured to the insured. American Family's obligation was fulfilled upon the payment, not repair of the vehicle, as in Avery. (Emphasis court's.)
The appellate also rejected the trial court's conclusions on the issue of necessary repairs omitted from the estimates.
Although the trial court is correct that none of Plaintiffs' witnesses gave testimony regarding industry standards in Missouri that would permit an inference that the failure to specify the repairs on the estimate would result in the repair procedure not being done for the amount on the estimate, American Family's own witnesses gave testimony that, if believed, bridged this gap.
American Family's experts testified that the estimate drives the repair procedures the shop will perform. If the repair is not specified on the estimate, and time and materials allotted to perform that procedure, then the repair shop does not perform that repair.
American Family had argued that it was reasonable for it to expect the shop was performing the necessary operations anyway, but the court said the jury could have seen it otherwise:
Even assuming that American Family's "ignorance" would excuse its failure to allocate time and materials for the performance of these repairs and that such "ignorance" was a defense to the breach of contract claim, the record was replete with evidence from which a reasonable juror could find that American Family knew the omitted repairs were required but left undone. Specifically, Coussen, American Family's Customer Repair Program adjuster, and Passwater, the auto repair expert, both testified that it was industry standard for the final estimate to reflect the work to be performed, and if the work was not included in the estimate, it meant that the repair was not performed.
More information:
"Repair University: Legal Issues And Actions For Collision Repair In 2020"
Collision Hub YouTube channel, Jan. 10, 2020
Featured image: Attorney Erica Eversman of the Automotive Education and Policy Institute, left, appears with P&L Consultants co-owner Larry Montanez on a January 2020 Collision Hub video. (Screenshot from Collision Hub YouTube channel)
Share This: