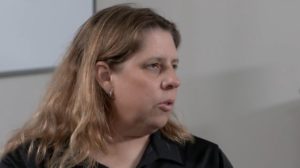 "HMO-style networks" and insurer national service agreements might be on the horizon, according to a discussion between industry experts posted this week by Collision Hub.
Collision Hub CEO Kristen Felder said "distinct policy language changes" were underway.
Automotive Education and Policy Institute founder and collision industry attorney Erica Eversman said she thought repairers would see "a lot of changes in insurance policies coming up." She said some insurers might start "really playing with the idea" of creating "really HMO-style networks."
In states where an insurer can demand a consumer use a particular shop, "they may starting moving in that direction," Eversman said.
P&L Consultants Larry Montanez III noted the absurdity of an insurer claiming, "'We're not the repair professional,'" yet deciding the cost of auto body labor.
Felder said that about a year and a half ago, a national MSO issued a press release describing a Pennsylvania purchase as done to meet direct repair program territory requirements. She said this brought up the idea of national service agreements.
She described local salvage companies losing contracts years ago to national service agreements executed with players like Copart and Insurance Auto Auctions — two chains she said bought small salvage yards to meet insurer footprint requirements.
National MSOs aggressively expanded into new areas last year, Felder said.
"History repeats itself," Montanez said.
Felder said national service agreements with a salvage yard or rental car would require "footprint status" to serve a certain proportion of insurance policies.
Citing the ABRA-Caliber merger into a 1,000-plus chain, Felder said it's now feasible in collision for a national service agreement.
A direct repair program involves a shop and insurer cutting a deal reflecting conditions in a local market, Felder said. But a national service agreement involves the repairer delivering the same terms nationwide, she said: for example, $50 per hour in all 50 states.
Policy language is appearing stating "'We owe what our shops will charge,'" Felder said.
An individual repairer might feel protected because no MSO exists in their market, but a policy could now only reimburse their customer to what the insurer can command nationally, according to Felder.
"You should be really, really concerned," Eversman said of that shop.
However, Eversman noted that it's one thing for an insurer to have a contract with a national chain, but it's another for the large MSO to meet every state's consumer protection law in the agreement. That might get "hairy," she said.
"I think you're going to see some significant consumer protection-related backlash," Eversman said. This would come from state regulators besides departments of insurance, for DOIs don't regulate shops, according to Eversman.
But until then, shops could suffer, according to Eversman.
"We're gonna lose some shops," she said.
Felder said such policy language could be viewed in contracts older than a year. It's sat "dormant" waiting to be used, she said.
Insurers "plan five years ahead," said Felder, who spent part of her career at State Farm.
Even if your shop has good insurer relationships and likes its direct repair program, "the sand is shifting," Felder said. It's time to prepare and educate yourself, she said.
Felder described shops who thought "life was wonderful" only to unexpectedly lose major DRP accounts. "They weren't prepared," she said.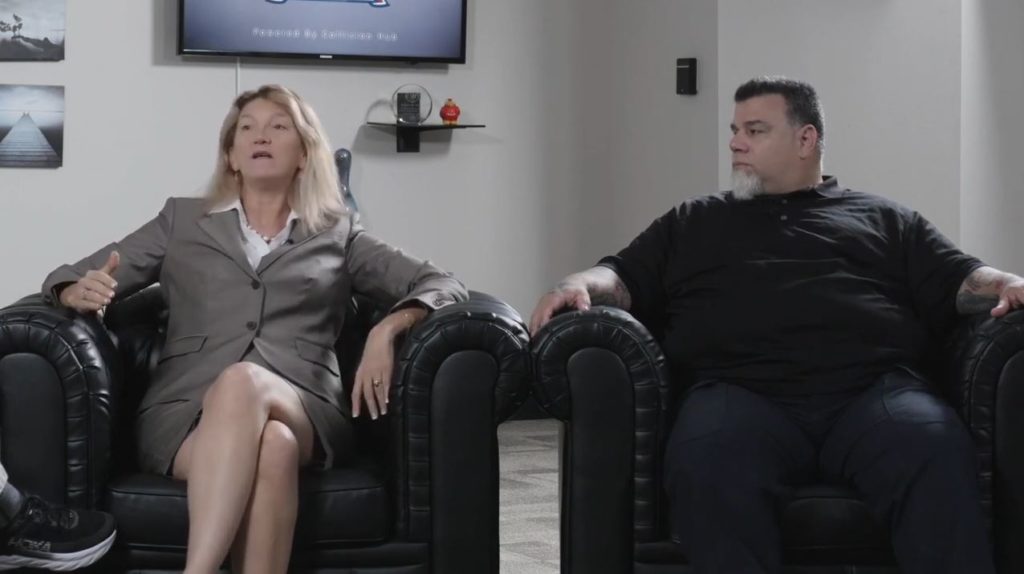 Nick's Garage v. Progressive, Nationwide
Eversman preceded her comments on policy changes with a reference to the 2017 Second Circuit Court of Appeals Nick's Garage v. Progressive and Nick's Garage v. Nationwide decisions.
New York Northern District Court Judge Mae D'Agostino in 2015 had rejected Nick's Garage's argument and ruled in favor of Progressive's request for summary judgment — only to have much of that decision overturned by the Second Circuit Court of Appeals in November 2017. The Second Circuit's thinking in that ruling in part informed a similar decision by the court that day in Nick's Garage's lawsuit against Nationwide.
Former Nick's Garage owner Mike Orso settled the respective cases with Progressive and Nationwide in 2018.
Second Circuit Judge Pierre Leval wrote for the court that Progressive's first-party insurance policies "obligated Insurer to pay the amount necessary to repair the vehicle to its 'pre‐loss condition,' subject to the proviso that Insurer would not pay more than the 'prevailing competitive labor rate charged in the area where the property is to be repaired . . . , as reasonably determined by [Insurer].'"
He continued:
Insurer argues, as the district court found, that its method for determining the prevailing labor rates is reasonable so as to satisfy its contractual obligations. Insurer presented evidence that it determines the prevailing labor rates using its Labor Rate Reference Guide ("Reference Guide"), which was finalized in January 2008. According to its Reference Guide, Insurer "allow[s] the marketplace to determine what the prevailing rate is as indicated by [Insurer's] ability to reach agreed prices for repair with shops in the marketplace." Garage counters Insurer's evidence with evidence of higher labor rates posted by repair shops in the area as constituting the rates they charge, plus evidence of higher rates paid to it by other insurers. …
Garage succeeds in defeating Insurer's motion for summary judgment if its evidence supports the existence of a genuine dispute as to a material fact on that question. Especially given the illogic of Insurer's proposition that the rate it can regularly command demonstrates the prevailing rate in the market—including rates paid by other insurers and uninsured individuals—Garage's evidence of higher rates paid to it is sufficient to show a genuine dispute.
Leval's Nationwide opinion said Orso's lawsuit could withstand a motion for summary judgment. His analysis references Nationwide's slightly different labor rate language — a critical distinction, according to Eversman.
"If Nationwide's obligation had been to pay amounts for which it, the insurer, could reasonably be expected to repair an insured's car, the Reynolds Declaration might have been sufficient," Leval wrote for the court. "The declaration is reasonably understood as meaning that, in dealing with Nationwide, all the repair shops in the area (excepting Garage and one other) accepted Insurer's $44‐46 rates. If that had been the measure of the Insured's obligation, Garage would have been required, in order to defeat the motion, to show that, notwithstanding Reynolds's averment, there was a genuine dispute of fact as to the labor rates Insurer could reasonably be expected to pay.
"However, Insurer's obligation was to pay 'the amounts for which the claimant [i.e., the  insured] can reasonably be expected to . . . repair the property.' The fact that an insurer such as Nationwide, which has the capacity to bring a substantial volume of business to a repair shop, can prevail upon shops to agree to a particular labor rate does not show that one of the insurer's claimants can reasonably expect to get her car repaired at that rate."
Eversman noted in the video this week the Progressive language grants the carrier the ability to determine what rate would be reasonable. The Nationwide language pegs the carrier to whatever rates a policyholder who walked in a shop off the street could get from body shops, she said.
Of course, the Progressive decision seems to suggest that even an insurer contractually claiming the right to determine what counts as reasonable still could risk losing in court if its methodology for determining reasonableness is questionable.
More information:
"Repair University: Legal Issues And Actions For Collision Repair In 2020"
Collision Hub YouTube channel, Jan. 10, 2020
Images:
Collision Hub CEO Kristen Felder speaks in a video posted by the company on Jan. 10, 2020. (Screenshot from Collision Hub video)
Attorney Erica Eversman of the Automotive Education and Policy Institute, left, appears with P&L Consultants co-owner Larry Montanez on a January 2020 Collision Hub video. (Screenshot from Collision Hub YouTube channel)
Share This: