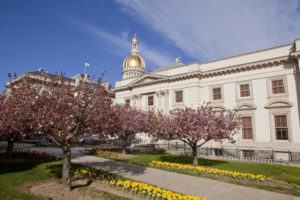 The New Jersey Assembly Financial Institutions and Insurance Committee on Thursday cut a bill allowing policyholders to sue insurers for unfair practices down to a single line of auto coverage and stripped out triple damages for violations.
Despite the limited scope — it only applies to uninsured/underinsured motorist coverage — and reduction of potential damages, multiple committee members still refused to support the bill outright.
They stressed their ayes in the 10-0 committee vote sending the amended Senate Bill 2144 and companion Assembly Bill 4293 were only to get the bill before the entire Assembly.
Only a yes for now
Committee Chairman John McKeon, D-West Orange, said the bill deserved to be before the committee and to advance to the full 80-member assembly, so he would vote yes — but he wouldn't support the bill in its present form on the Assembly Floor.
McKeon said he had worked harder on the bill than any other in his 18 years in the Legislature — and he wasn't even a sponsor. He said he worried about "chipping away" at an insurance system that works.
He acknowledged that some lawmakers and in the audience had taken cases where they had "darn well known" the claimant deserved the limits of their policy but the insurer had taken "somewhat advantage of that." As he put it: Save the carrier $10,000-$15,000 or go to litigation.
"That's wrong," he said. "That shouldn't occur."
But McKeon said he was also certain most claims didn't result in such an experience.
He argued that the threat of a verdict and attorneys fees will lead carriers to pay out claim amounts the claimants didn't deserve. This would drive up premiums, he said. If premiums rose $80, as a Rutgers professor projected during the hearing, "it's a huge deal" for policyholders living paycheck-to-paycheck.
Assemblywoman Yvonne Lopez, D-Perth Amboy, said she would vote the bill out of committee but had "serious concerns," particularly the potential financial impact to consumers in the form of higher premiums. She said she reserved the right to vote no on the Assembly Floor.
Assemblyman Joe Danielsen, D-Somerset, called the bill a "windfall" for personal injury attorneys, a tool lawyers will "probably often" use and drive up premiums and cost. He argued there was no "bilateral" protection — if the insurer won a lawsuit, their legal costs would be spread among policyholders.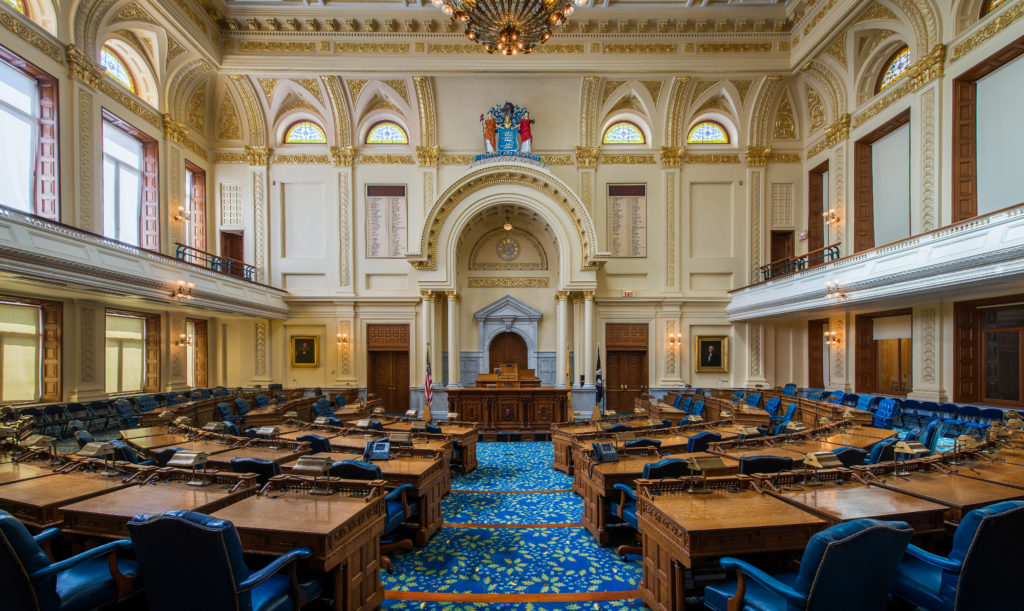 Nevertheless, Danielsen said he would vote to move the measure out of committee. He said he had talked to a sponsor who assured him there were "amendments coming" which would address his concerns, and if he saw "reasonable" amendments, he would vote yes again.
Assemblyman Roy Freiman, D-Hillsborough, also said he had a concern about the implication for the insurance marketplace, and while he would vote yes out of respect for his colleagues, he hoped discussion of the bill would continue.
Sponsor Joann Downey, D-Freehold Township, called her bill "strong" and "pro-consumer." She said the average consumer shouldn't be blamed for higher premiums just because they wish to be treated fairly by powerful insurers.
Assemblywoman BettyLou DeCroce, R-Parsippany, said her office had received 683 messages against the bill and only 18 for it. (Which is interesting in light of the AASP-NJ's warning that NJM and possibly at least one other insurer were engaging in a misleading campaign seeking opposition.) While she would vote to advance the bill, "it's not a yes for the floor" until she saw if other changes or amendments arose.
Committee Vice-Chairwoman Pamela Lampitt, D-Cherry Hill, warned of the significance wording can have in legislation. She said she would vote the measure out of committee but look for "proper spacing of the Ts and the Is and the commas."
Some on the committee were less equivocal.
"I'm proud to vote yes," said sponsor Assemblyman Jon Bramnick, R-Plainfield, who said the idea behind the bill "didn't fall out of the sky."
He said "there's a history here," particularly in uninsured/underinsured motorist cases. New Jersey lacked a "deterrent effect" on an insurer to negotiate in good faith, he said.
Sponsor Assemblywoman Annette Quijano, D-Elizabeth, said New Jersey drivers were required to buy auto insurance and deserved to expect that product would work as intended. Too often, insurers seek to "underpay," deny or delay claims because of their bottom line.
Assemblyman Gary Schaer, D-Passaic, wasn't present Thursday, but voted yes in absentia.
Assemblyman Robert Auth, R-Old Tappan, abstained, calling himself "still in the middle somewhere" of the issue. He said he wanted to wait to review amendments and until issues raised Thursday were cleared up.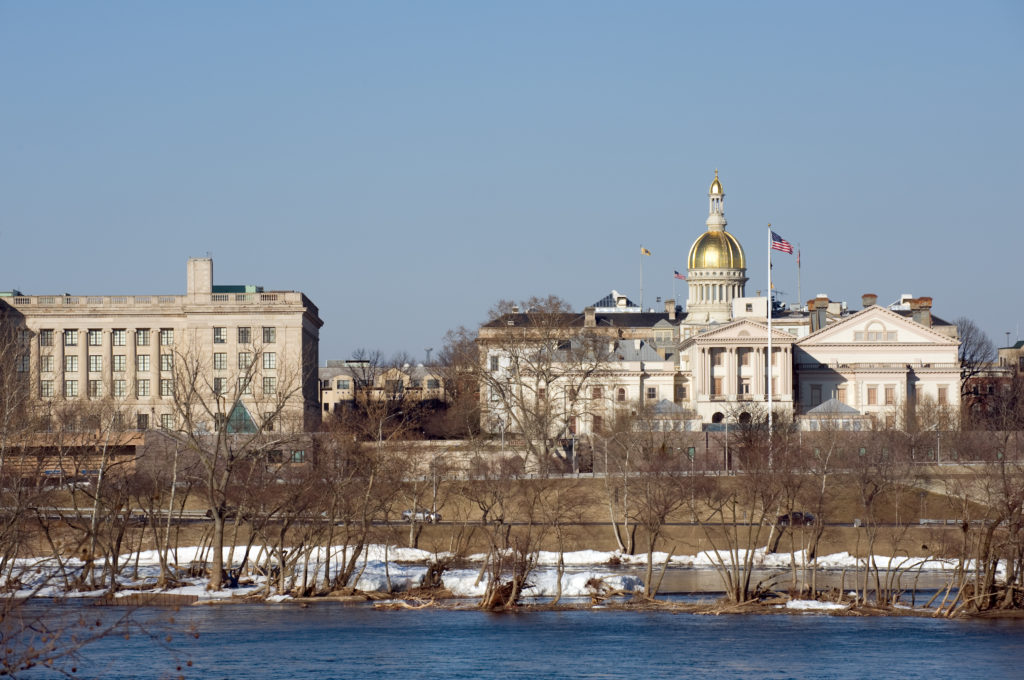 Bill language
New Jersey requires motorists with the standard policy to carry at least $5,000 in underinsured/uninsured motorist property damage coverage. (The state also permits a minimum basic policy with no such coverage, but it only recommends it for people with "few family responsibilities and few real assets," like younger drivers.)
The average repair bill in 2018 was $3,053, according to CCC.
In addition to stripping out the right to treble damages, the Assembly committee tweaked the consumer's right to actual damages slightly. The new version clarifies that those actual damages were those "including, but not limited to, actual trial verdicts."
However, the amended version does retain which insurer behaviors permit a lawsuit by a first-party claimant. (Neither the original nor amended bills applied to third-party claims.)
The customer can sue over "an unreasonable delay or unreasonable denial of a claim for payment of benefits under an insurance policy" or any violation of the state's "unfair methods of competition and unfair and deceptive acts or practices in the business of insurance" law, Title 17:29B-4.
As the committee put it, that statute includes, "among other things, misrepresentations and false advertising of policy contracts, false information and advertising generally, defamation, unfair discrimination, unfair claim settlement practices and failure to maintain complaint handling procedures."
The claimant only needs to prove the behavior happened once.
The bill also seems to retain the ability to sue an employee of a carrier too. It defines the concept of an insurer subject to such lawsuits as "any individual, corporation, association, partnership or other legal entity which issues, executes, renews or delivers an insurance policy in this State, or which is responsible for determining claims made under the policy."
A private right of action like the bill's is a valuable tool for consumers in a state with a department of insurance which either can't or won't regulate carriers on claims.
The Alliance of Automotive Service Providers of New Jersey Executive Director Charles Bryant in September described a New Jersey Department of Business and Insurance which responds to complaints with, "'we can't help you.'" and has reversed 30 years of precedent by ceasing to accept direct complaints by auto body shops.
"This bill holds the insurance company responsible. It puts their feet to the fire. Without it, it's the wild, wild west. Nobody is enforcing the rules and regulations now," AASP-NJ President Jerry McNee (Ultimate Collision Repair) said in a statement regarding SB 2144. "For them to say that this will increase premiums…that is simply untrue. It's smoke and mirrors. If they were doing what they were supposed to, this would not be an issue. Insurance companies are in fear of this passing."
"The department takes complaints seriously and urges consumers and business entities who have complaints or inquiries about any banking, insurance or real estate matter to contact the department by phone at 1-800-446-7467 or online at: https://www.state.nj.us/dobi/consumer.htm,"a DOBI spokesperson wrote in an email when contacted for a response to Bryant's comments in September.
Be heard: Complaints can be filed at the Department of Banking and Insurance here. Senator and assembly member contact information can be found here.
Images:
The New Jersey Capitol is shown. (Aneese/iStock)
The New Jersey General Assembly chamber is shown. (gnagel/iStock)
The New Jersey Capitol is shown. (Tashka/iStock)
Share This: