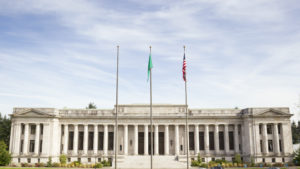 The Washington Supreme Court in a 5-4 decision Oct. 3 reversed a Court of Appeals ruling that state law allows a policyholder to sue both an insurer and individual adjuster for bad faith.
The ruling cuts off one avenue for consumers and collision repairers to handle adjusters behaving unscrupulously. However, there are some elements of the outcome auto body shops in Washington and elsewhere might still find helpful.
One notable passage in the majority opinion holds that the insurance commissioner has "broad authority" to enforce the insurance code, which casts doubt on the agency's argument that it's powerless to regulate improper claims practices.
As part of its denial of a consumer's right to sue an adjuster for bad faith, the Washington Supreme Court majority implied the right to crack down is instead granted to the Office of Insurance Commissioner:
As to the statutory context, we find it significant that the insurance code contains several specific enforcement mechanisms. The insurance commissioner has broad authority to make rules and conduct investigations to give effect to the insurance code.RCW 48.02.060(3). The commissioner also has authority to suspend or revoke the licenses of insurers and adjusters, and may subject them to fines. RCW 48.05.130, .140, .185 (insurers); RCW 48.17.530, .560 (adjusters). Criminal liability may attach where service providers make payments to get claimant referrals. RCW 48.30A.015. The insurance code provides generally that "[e]xcept as otherwise provided in this code, any person violating any provision of this code is guilty of a gross misdemeanor." RCW 48.01.080. In our view, the presence of such specific provisions for enforcement of the insurance code suggests that the legislature's omission of a provision creating a private cause of action for violations of RCW 48.01.030's duty of good faith was intentional. (Emphasis added.)
The dissent opinion also finds four Supreme Court justices on record that plaintiffs Moun and Aung Keodalah could file a Washington bad faith common-law claim against an Allstate​ adjuster. Since the majority didn't rule on that topic at all, it leaves the door open for a plaintiff to file such a claim and, if a fifth justice agrees, have their right to do so set as precedent by a Supreme Court majority.
(It's important to note here for fairness' and clarity's sake that the dissent didn't mean the four justices are saying Keodalah proved defendant adjuster Tracey Smith acted in bad faith. It just means they felt Keodalah's lawsuit against her should have been allowed to proceed.)
Insurers would inevitably do something else lawsuit-worthy, according to Keodalah attorney Vonda Sargent, owner of the the Law Offices of Vonda M. Sargent. This meant she'd have another chance to pursue the common law bad-faith argument before the Supreme Court, she said Oct. 7.
"Time's on our side," she said.
The dissent also describes how policyholders are definitely permitted to sue adjusters on common-law grounds in Mississippi, Montana, New Hampshire and Alaska. It additionally states Rhode Island, Colorado, and Oklahoma "recognize a common law duty in limited circumstances where the adjuster (or other agent of the insurance company) assumes primary control over handling a claim, thus stepping into the shoes of the insurer."

Sargent said a bad faith lawsuit against Allstate is still ongoing.
Case background
Keodalah and Keodalah v. Allstate et al involves an underinsured motorist claim in which a uninsured motorcyclist doing between 60-74 mph in a 30 mph zone struck Moun Keodalah's truck, which had been pulling out after halting for a stop sign. The motorcyclist died, and Keodalah, who was injured, requested his $25,000 underinsured motorist policy limit from Allstate.
The Seattle Police Department determined the motorcyclist was traveling between 70-74 mph and that Keodalah wasn't on his cellphone during the crash.
"Allstate also investigated the collision, interviewing several witnesses who said the motorcyclist was traveling faster than the speed limit, had proceeded between cars in both lanes, and had sped into the intersection," the Oct. 3 opinion by Justice Barbara Madsen co-signed by Justices Charles Johnson, Charles Wiggins, Sheryl McCloud and Susan Owens states.
But Allstate still hired accident reconstruction firm Traffic Collision Analysis to examine the scene. It found that Keodalah had stopped for the sign and concluded that the motorcyclist's "excessive speed" — which it too determined to have been at least 60 mph — led to the crash, according to the opinion.
Allstate offered Keodalah $1,600 to settle the claim "based on its assessment that Keodalah was 70 percent at fault," according to Madsen. Keodalah asked Allstate under the Washington Insurance Fair Conduct Act to explain that decision, and the carrier backpedaled, offering $5,000, according to the appeals court.
Keodalah sued Allstate, which tapped Smith as its representative for providing testimony.
"Although Allstate possessed both the SPD report and TCA analysis, Smith claimed that Keodalah had run the stop sign and had been on his cell phone," Madsen wrote. "Smith later admitted, however, that Keodalah had not run the stop sign and had not been on his cell phone."
Allstate upped its offer to $15,000, but Keodalah demanded the $25,000 under the policy.
Allstate said no, insisted in court Keodalah was 70 percent to blame — and was proven completely wrong.
"The jury determined the motorcyclist to be 100 percent at fault and awarded Keodalah $108,868.20 for his injuries, lost wages, and medical expenses.," Madsen wrote. Allstate had sought a new trial, but the King County Superior Court refused, though it did knock the judgment down to $25,302.95.
---
Get tips for communicating with insurers at Repairer Driven Education
Learn at SEMA how to communicate with insurers and get the results you want at "Advanced Business Communications – The A-B-C's Of Building Trust" with Paul Webb and Elle Artison of Paul Webb Training and "Overcoming objections to scanning" with Mike Anderson of Collision Advice and Jake Rodenroth of asTech. The sessions are part of the Society of Collision Repair Specialists Repairer Driven Education Series running Nov. 4-8. Register here for individual courses or the series pass package deal, which includes the entire week of classes, all three parts of the OEM Summit, IDEAS Collide and the Nov. 7 Sky Villa afterparty.

---
Keodalah then sued the carrier and Smith alleging bad faith.
The Superior Court threw out the claims against her, prompting an appeal on the question of whether an adjuster directly employed by an insurer could be sued for bad faith and under the Consumer Protection Act.
The Court of Appeals said yes, "holding that the statutory duty of good faith imposed by RCW 48.01.030 applied to individual insurance adjusters and breach of that statutory duty could serve as a basis for Keodalah's bad faith and CPA claims against Smith," Madsen wrote.
"The business of insurance is one affected by the public interest, requiring that all persons be actuated by good faith, abstain from deception, and practice honesty and equity in all insurance matters," that section of the Revised Code of Washington states. "Upon the insurer, the insured, their providers, and their representatives rests the duty of preserving inviolate the integrity of insurance."
Majority says no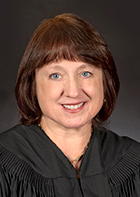 The defense argued that not every duty can be grounds for a tort, the "honesty and equity" statute doesn't create a private right of action, and the precedent in Bennett v. Hardy regarding when a person should be allowed to sue wasn't met.
Madsen said the court agreed, and said it broke its usual SOP and let Smith use an amicus brief argument related to the Bennett case because it was needed for an "appropriate resolution."
Madsen and the majority said the statute cited was one intended to benefit the general public, not a specific person. As noted above, the majority also felt the Legislature's intent was not to create a remedy through litigation but instead leave it up to the insurance commissioner and the criminal law system. Finally, they felt the Legislature in enacting the 1947 "honesty and equity" law didn't mean to make the language something you could sue over — for that would mean insurers could sue policyholders too.
"That is, insurers would be empowered to sue their insured, and the providers and representatives of both insurer and insured would face potential liability for alleged bad faith 'in all insurance matters,'" Madsen wrote. "In our view, the provision of such a broad inferred cause of action subjecting every person and entity listed in RCW 48.01.030 to liability would not be consistent with the legislature's purpose in enacting the statue as discussed above."
Finally, Madsen and the four other justices said the Keodalahs couldn't sue under the Consumer Protection Act because it would mean using statuatory language describing "unfair methods of competition and unfair or deceptive acts or practices of the insurer." (Emphasis court's.) They also quoted a passage in the court's prior Tank. v. State Farm Consumer Protection Act ruling repeatedly mentioned suing insurers; the implication seemed to be that only the carriers, not their employees, could be sued. An adjuster also fell outside of the "quasi-fiduciary" relationship between an insurer and policyholder, Madsen wrote.
Dissent
The dissent by Justices Mary Yu, Debra Stephens and Steven González and Chief Justice Mary Fairhurst agreed with part of the majority opinion but felt that the Keodalahs could sue under both the Consumer Protection Act and common law.
"The majority is correct that Smith cannot be liable for per se CPA claims based on violations of regulations that explicitly apply only to an 'insurer,'" Yu and the minority wrote. "However, there is no reason she cannot be liable for per se CPA claims based on violations of statutes in Title 48 RCW that apply generally to 'persons.'"
They also said that precedent defining a proper Consumer Protection Act lawsuit doesn't "ask whether there is a contractual, fiduciary, or quasi-fiduciary relationship between the plaintiff and the defendant."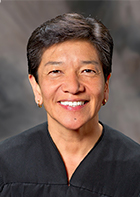 Yu quoted prior case law that "[t]he law is clear that corporate officers and agents can incur personal liability under the [CPA]."
As noted above, the minority thought the plaintiffs could sue Smith for bad faith under common law. Yu quoted the Washington Supreme Court in 2008's St. Paul Fire & Marine v. Onvia, which she said held that a bad faith tort "derives
from statutory and regulatory provisions, and the common law." (Emphasis court's.)
The trial court dismissed Keodalah's common law claim against Smith, and the issue was before the appellate court even if the latter didn't rule on it, according to Yu.
"In this court, Keodalah and amicus Washington State Association for Justice Foundation both briefed Keodalah's common law claim, and at oral argument, Keodalah repeatedly stated that he was pursuing a common law bad faith claim against Smith," Yu wrote.
Yu said the Supreme Court should have at least kicked the common law issue back to the Court of Appeals or settled the matter altogether with a ruling, and she and the other dissenting justices favored the latter.
She said the Washington Supreme Court never had determined whether "a claims adjuster owes a common law duty of good faith to the insured."
"… While a majority of other courts do not recognize such a duty, some of them do, and Washington precedent indicates that we should not follow the majority on this issue," Yu wrote.
In 1941, the Washington Supreme Court didn't tie bad faith to a contractual relationship, and it more than 40 years later said the duty of good faith "exists not only as a result of the contract between insurer and insured, but because of the high stakes involved for both parties to an insurance contract and the elevated level of trust underlying insureds' dependence on their insurers."
"As discussed further below, high stakes and an elevated level of trust are clearly implicated by the work of a claims adjuster because the claims adjuster's work directly influences the decisions of the insurer," Yu wrote.
Yu said she agreed with the majority that RCW 48.01.030 didn't make for a statutory bad faith course of action — but she said it did support a common-law one.
"This language sets forth a strong public policy favoring good faith by all those participating in insurance matters," Yu wrote.

She quoted the New Hampshire case Morvay v. Hanover Insurance, which she said establishes insurers' agents have a common-law good faith duty:
"While the ultimate coverage decision is made by the insurer itself, that decision is directly informed by the work of the claims adjuster," Yu wrote. "An adjuster's bad faith investigation or evaluation of a claim may lead directly to an insurer's wrongful denial of coverage or refusal to settle a claim for what it is actually worth. Claims adjusters should thus be 'fully aware that the [insured] could be harmed financially if they performed their investigation in a negligent manner and rendered a report to [the insurer] that would cause the company to refuse payment.'
"… The pivotal role of claims adjusters places them in a unique position either to prevent harm to the insured by acting in good faith or to cause harm to the insured by acting in bad faith." (Emphasis ours.)
Yu also made an interesting point about why common law bad faith claims could be necessary: If the adjuster doesn't care if they get their employer in trouble.
"The allegations in Keodalah's complaint are entirely consistent with his claim that Smith acted in bad faith when adjusting his claim," Yu wrote. "No party or amicus contends otherwise, and potential liability on the part of her employer was clearly not sufficient to deter Smith's alleged bad faith conduct."
Images:
The Washington state Supreme Court building. (powerofforever/iStock)
Washington state Supreme Court justices as of 2019 are shown. (Provided by Washington Supreme Court)
Washington state Supreme Court Justice Barbara Madsen. (Provided by Washington Supreme Court)
Washington state Supreme Court Justice Mary Yu. (Provided by Washington Supreme Court)
Washington state Supreme Court justices as of 2019 are shown. (Provided by Washington Supreme Court)
Share This: