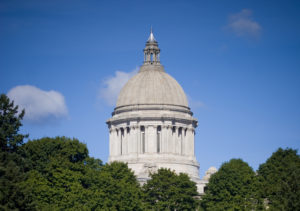 The Washington Office of Insurance Commissioner has concluded following an investigation that it lacks the power to grant a state representative's request for regulations targeting various insurer claims behavior.
State Rep. Steve Kirby, D-Tacoma, who chairs the Washington House Consumer Protection and Business Committee, had petitioned the OIC to consider rulemaking on certain settlement practices, including insurers "steering" consumers to their affiliated body shops.
Kirby had also written that some auto insurers were short-paying, unreasonably denying benefits, performing unsafe vehicle repairs, price-fixing and bid-rigging. He requested changes to Washington Administrative Code 284.30.330 and 284.30.390.
On June 22, 2018, the OIC told Kirby that steering didn't merit a new rule, basing its decision on questionable logic and methodology. But it planned to continue investigating some of the other issues raised in supporting documents provided by Haury's Lake City Collision.
"This material focuses on the potential consumer consequences of substandard repairs," OIC policy and rules manager Candice Myrum wrote to Kirby. "Given the potential impact on consumer safety and property value, we have determined to evaluate this issue further. We anticipate completing our research into this issue in approximately 3 months. We will keep you apprised of our review and our determination."
The OIC told us last month that it finished the investigation but decided it couldn't help.
"We conducted a careful review of the issues and of Rep. Kirby's request," the agency wrote to Repairer Driven News when asked about the investigation's outcome. "We determined that we do not have the authority under state law to undertake rulemaking in this area. Based on our analysis, it would require a change at the statutory level."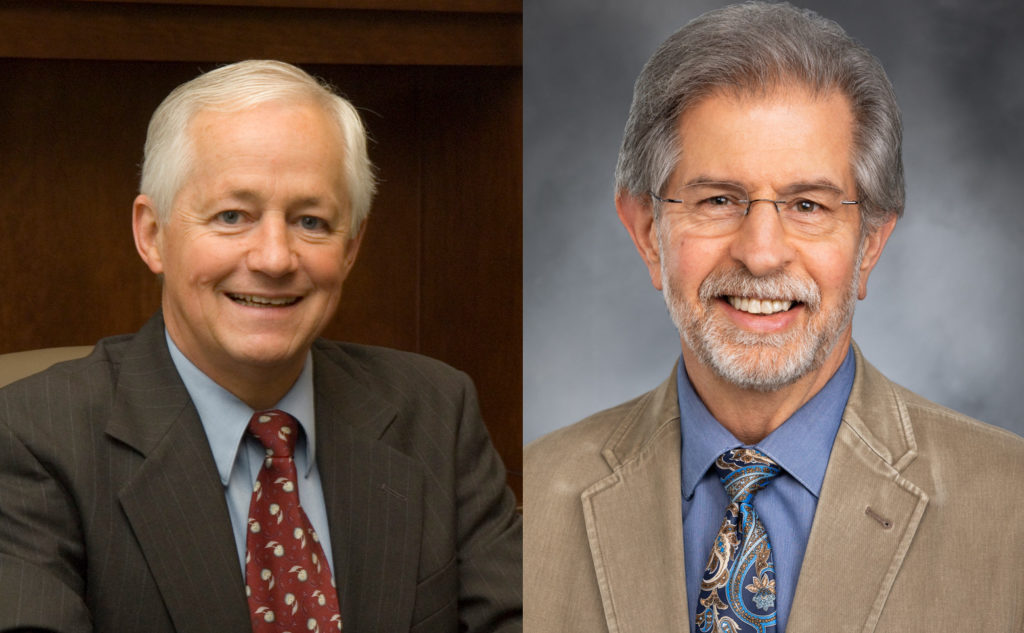 Problems to address
The petition form, proposed rule changes and supporting documentation spanned 100 pages and offered many assertions and examples of insurer bad behavior in Washington and beyond.
They included:
The story of a Georgia woman who was awarded tens of thousands of dollars by a State Court of Chatham County jury in short-pay, penalty and attorney costs after State Farm refused to cover $4,297 in repair costs above its initial estimate and $1,125 in rental car costs. The repair costs include not-included procedures, including work her attorney said was necessary under the paint manufacturer's warranty, parts costs and a towing fee.
The more than two-decade saga of Berg v. Nationwide, which will be heard yet again by the Pennsylvania Supreme Court. A jury found Nationwide was guilty of a violation of the state unfair trade practices law; the question remains whether the carrier's collision repair behavior was bad faith — potentially costing Nationwide up to $21 million.
An undated letter by King County Hearing Examiner Irv Berteig discussing issues with Farmers over a claim regarding his 1988 Range Rover Classic. He describes a Farmers adjuster who "did not understand or acknowledge the structural system of the Range Rover" and "refused to consider her errors" when pointed out by both the insurer's recommended body shop and Haury's.
An 2016 example of how the costs of exercising the appraisal right to obtain a fair settlement are "ultimately making it unreasonable for a consumer to dispute a claim" and how "regulations allow insurers to under pay claims with little exposure or recourse."
A GEICO adjuster in 2016 claiming: "We are required by law to pay all body and paint labor the same to every shop."
Two post-repair inspection examples of how direct repair program shops performed improper repairs on a 2003 Buick LeSabre Custom and 2005 Toyota Camry LE.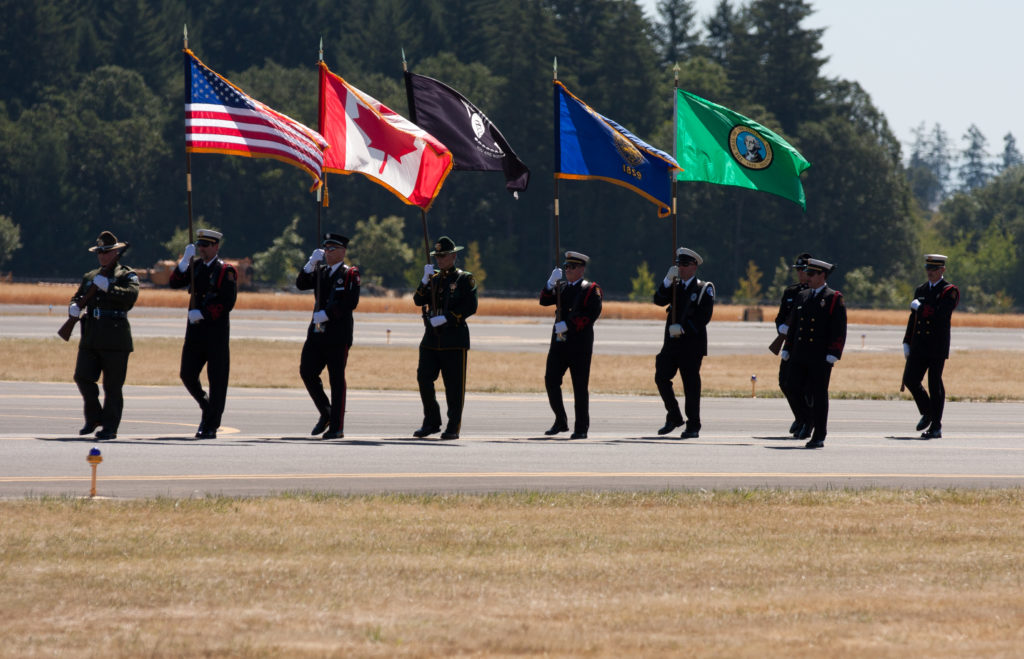 Proposed changes
As noted above, Kirby had proposed many changes to the Washington Administrative Code. Here's some of the highlights, but repairers will want to review the full list of proposals to see if any of the others would be appropriate for their particular state:
• Delete WAC 284.30.390 (1), which makes defines as "unfair methods of competition and unfair or deceptive acts or practices" any insurer found "Failing to make a good faith effort to communicate with the repair facility chosen by the claimant."
The petition notes that the language is "vague and unenforceable" — and "suggests a repair shop should act as a public adjuster or independent insurance adjuster." Acting like an adjuster is illegal if you aren't one, according to RCW 48.17.010 and RCW 48.17.060.
Also delete WAC 284.30.390 (2), which makes it another unfair act when an insurer is "Arbitrarily denying a claimant's estimate for repairs" and states, "A denial of the claimant's estimate for repairs to be completed at the chosen repair facility based solely on the repair facility's hourly rate is considered arbitrary if the rate does not result in a higher overall cost of repairs."
"There is no single price or rate to be the standard of comparison in this rule … nor should there be," the petition argues. "The prices charged by auto repair shops doing business in Washington State are a range of prices for labor charges depending on the location, size, equipment, training and certifications of technicians, quality of workmanship and other factors for repair facilities."
It argues that the language "allows price fixing and bid rigging" and "is utilized by insurers to mean the insurer dictates the cost of repair."
Instead, the petition proposes a lengthy revision to WAC 284.30.390(1):
Consumer choice of shop must be honored. An insurer must tell a claimant both orally and in writing they have the right to choose to have the loss vehicle repaired at a repair shop of their choice and that the insurer must pay the reasonable cost of necessary repairs to restore the loss vehicle to its condition prior to the loss.
(a) When a consumer chooses their own repair facility to restore the loss vehicle to its condition prior to the loss an insurer shall not:
1) Unfairly discriminate against the claimant for choosing their own repair facility and/or using a public adjuster.
2) Arbitrarily deny the claimant's estimate for repairs.
3) Unreasonably delay inspections or response to notices about damage and/or repairs. For the purpose of this section, reasonable time is considered to be not more than 3 business days.
4) Fail to reasonably investigate the damaged property and consider all loss-related damage. For the purpose of this section, an insurer may not shift the burden of claims investigation, documentation and adjusting to other parties.
5) Fail to provide payment for a replacement rental vehicle and/or loss of use for the duration of insurer-caused delays, such as inspections and/or investigations required by an insurer that, due to the insurers delay(s) ultimately create a financial impact to the claimant. This is required whether or not rental coverage is provided for in the applicable policy. This rule applies to both insureds and 3rd party claimants.
6) Require a vehicle owner/repair facility to use a specific vendor or process for the procurement of parts or other materials necessary for the repair of a loss vehicle.
7) Provide false, misleading or incomplete information to the claimant for the purpose of (including but not limited to) steering the claimant to a specific repair facility, limiting payment on a claim, fixing prices or other violations of WAC 284.30 and RCW 48.30.010.
8) Limit payment based on rates or charges from a specific repair other than where the loss vehicle is being repaired. Charges from other repair facilities are a factor, but not dispositive, concerning reasonableness and costs when a different repair facility performs repairs.
9) Inhibit the claimants ability to document the claims adjusting process including but not limiting to recording by audio/video. (Minor formatting edits.)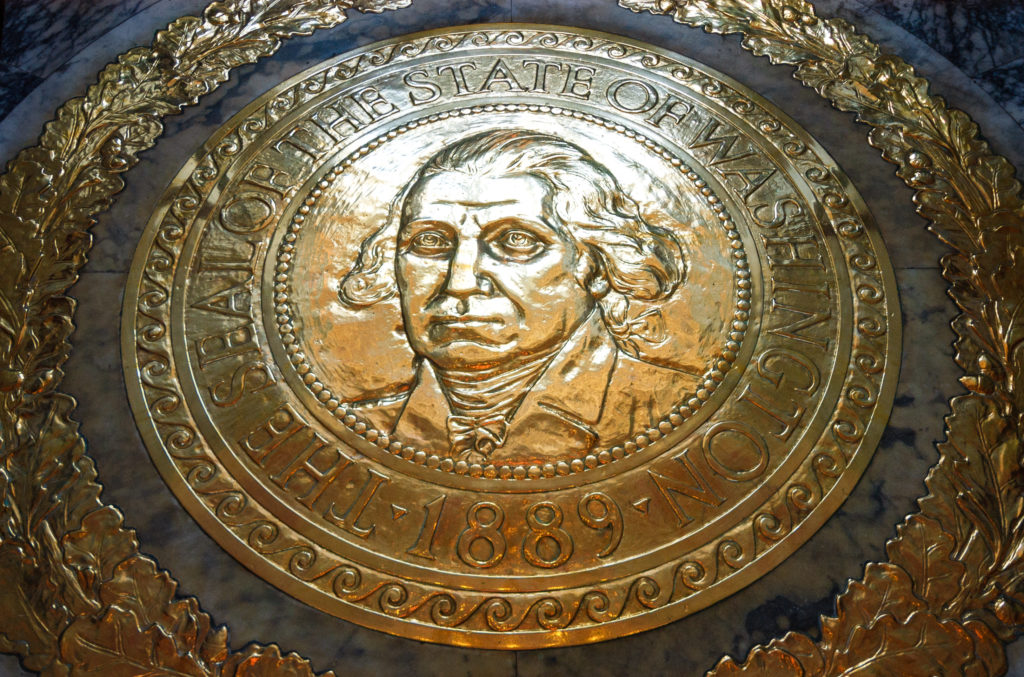 • Another proposed change stressed OEM procedures and added teeth by creating a private right of action — i.e., the ability to sue over violating the regulation — here for third-party claimants. It would add to WAC 284.30-390(4): "Repair procedures/instructions/mandates specified by a vehicle manufacturer shall be required and considered reasonable and part of restoring the loss vehicle to its condition prior to the loss. Violation of this section in the context of a third-party property damage claim constitutes a violation of RCW 19.86.020 and provides a private right of action for damages and remedies under Washington's Consumer Protection Act."
• Customers would be given notification in WAC 284-30-390(4)(c) "that the insurer must pay the reasonable cost of necessary repairs to restore the loss vehicle to pre-loss condition at the claimant's shop of choice. The first party claimant must be advised both orally and in writing of their right to appraisal in the applicable insurance policy."
• The stakes would be higher for insurers with direct repair program shops which perform sloppy work under a proposed change to WAC 284-30-390(5), which provides that insurers must provide a list of shops willing to do the work for the insurer's price if the claimant requests.
"In this circumstance, when the claimant chooses the shop referred by the insurer, the insurer provide the referral in writing and must provide a written warranty independent of the repair facility's warranty that the repair will restore the vehicle to pre-loss condition as well as written notice that the insurer will, upon request, pay the reasonable cost of a post-repair inspection at the consumer's choice of repair facility," the proposed additional language would read. " The insurer shall not require the vehicle owner to utilize any specific repair facility to have any corrective repairs completed under the insurer's independent warranty.
• The petition suggested Washington follow Oregon's example and make it so consumers could recoup appraisal costs if the appraisal awarded them more than the insurer's last offer. "Appraisal costs shall include attorneys fees and costs if the policy holder is required to retain an attorney for the appraisal process," the proposed change to WAC 284.30.330(18) would state. (Oregon's language doesn't mention attorneys, we should note.)
Any violations of these revised sections would be treated as violations of the Insurance Fair Conduct Act. New language would also declare: "The commissioner may order such person to cease and desist therefrom. The commissioner shall deliver such order to such person or entity direct or mail it to the person or entity by registered mail with return receipt requested. If the person violates the order after expiration of ten days after the cease and desist order has been received by him or her, he or she may be fined by the commissioner a sum not to exceed five hundred dollars for each violation committed thereafter."
Is the OIC really helpless to act?
The agency's statement that its hands are tied seems questionable under state law.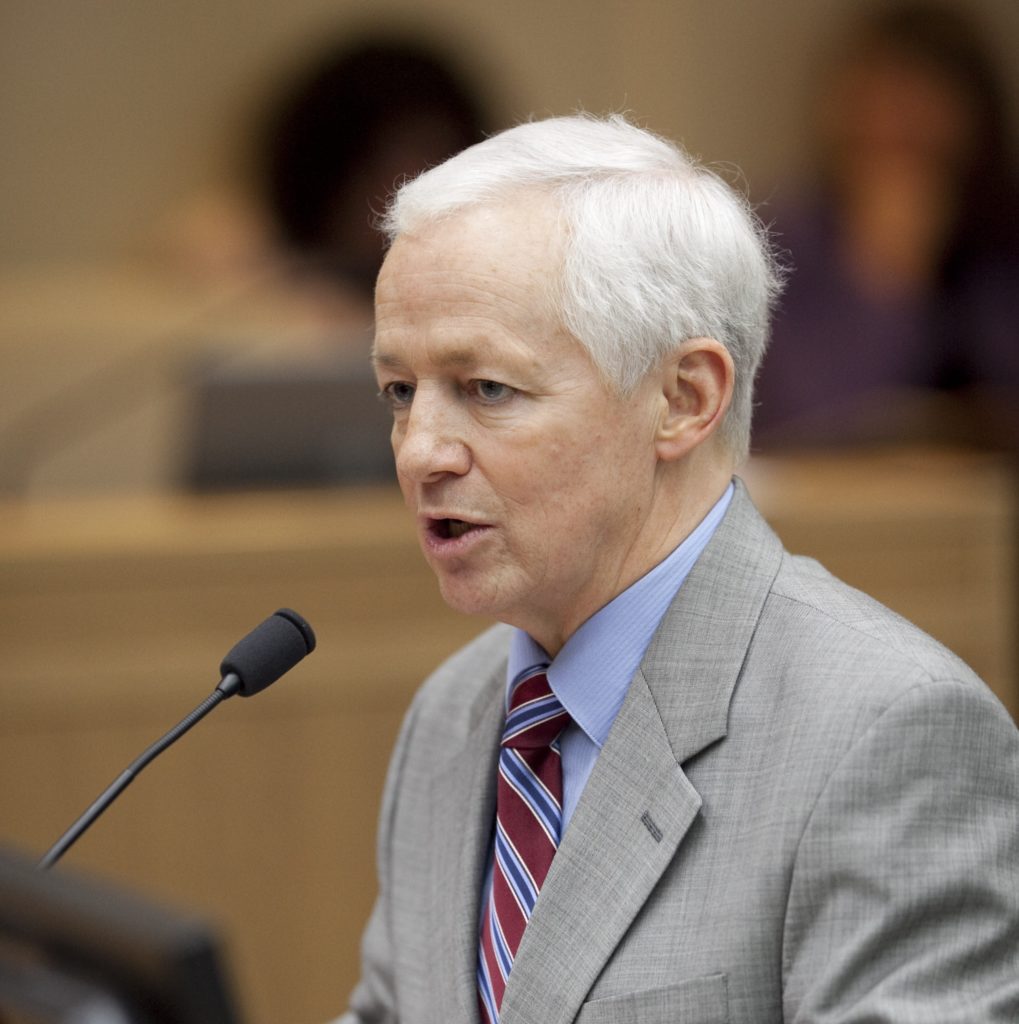 Revised Code of Washington statutes grant the insurance commissioner the power to "Make reasonable rules for effectuating any provision of this code, except those relating to his or her election, qualifications, or compensation. Rules are not effective prior to their being filed for public inspection in the commissioner's office." Here's everything it proposed and adopted for 2018.

According to the agency, the OIC does have the power to change the Washington Administrative Code if it wishes:
In order to clarify, apply or enforce Washington state laws passed by the legislature, the insurance commissioner may adopt a rule through a process known as rulemaking. Once adopted, rules (or regulations) become the Title 284 Washington Administrative Code (WAC) (leg.wa.gov).
Rules are specific requirements that must be followed by anyone in the business of insurance – such as insurance companies and insurance agents & brokers – and clearly explain how the Office of the Insurance Commissioner (OIC) will enforce the law
We regulate and enforce the rules we write by reviewing and approving insurance policies, and responding to consumer complaints about possible violations of the law. 
"Regulations of executive branch agencies are issued by authority of statutes," the WAC website itself states. "Like legislation and the Constitution, regulations are a source of primary law in Washington State."
Be heard: Washington lawmakers can be reached here and here.
Images:
The Washington Capitol dome is shown. (JTSorrell/iStock)
The Washington flag appears at the Oregon International Airshow in Aug. 4, 2012, in Hillsboro, Ore. (drial7m1/iStock)
The Washington state seal in the Capitol is shown. (zrfphoto/iStock)
Democratic Washington Insurance Commissioner Mike Kreidler testifies on a bill. (Provided by Washington Office of the Insurance Commissioner)
Share This: