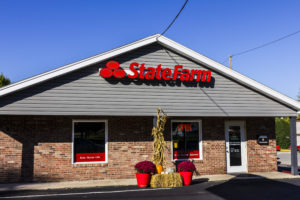 Noting that the Florida woman who objected was the only dissenter, an Illinois federal judge on Thursday approved a $250 million settlement between State Farm and 4.7 million customers who allegedly received aftermarket parts from the insurer more than 20 years ago.
Lisa Marlow of Cocoa, Fla., had argued the attorneys in Hale et al v. State Farm et al settled for far too low a number and sought too large a cut in attorney's fees.
The litigation is tied to an overturned $1.056 billion 1999 judgment in the aftermarket parts case Avery et al v. State Farm, and Marlow noted that the plaintiffs' own expert estimated the potential award in Hale could have been $7.4 billion.
The class-action litigation involved everyone who twice won the Avery case but who subsequently lost when Avery was appealed to and overturned by the Illinois Supreme Court following the election of allegedly State Farm-backed Judge Lloyd Karmeier.
The Hale plaintiffs argued that Karmeier should have recused himself or been prevented from hearing the appeal. They alleged State Farm played a huge role in his campaign and contributed more than $4 million of Karmeier's $4.8 million war chest, and then concealed their efforts from the State Supreme Court. State Farm has denied those allegations.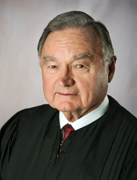 Karmeier has said he purposefully didn't look at his contributions during the campaign, and he found no evidence of State Farm contributions when asked to recuse himself.
State Farm had offered to settle at least once before, with the plaintiffs' attorneys turning them down.
"As the Court is aware, the parties engaged in two separate mediation processes, the first of which lasted for more than one year and was overseen by Judge Holderman (Ret.)," the plaintiffs' counsel wrote Dec. 6. "Over the course of that mediation process, the Defendants offered to settle the case in a monetary range that was significantly lower than the $250 million settlement that was ultimately reached. Class Counsel rejected that offer in order to obtain a better recovery for the Class, and, after considerable additional litigation, pre-trial proceedings, and after jury selection once trial had commenced, they did just that." (Emphasis plaintiffs'.)
U.S. Southern District of Illinois Judge David Herndon awarded the attorneys a third of the $250 million settlement after $2.1 million was removed for settlement administration and notices; they'll also receive $6.97 million in litigation costs. That works out to about $89.6 million in fees and costs combined for the 55,000 hours over seven years the attorneys fought the case. The rest of the class would split about $160.3 million after the three class representatives (the three named plaintiffs) receive $25,000 for their additional effort in the case.
There's some interest that would play into all of this, but napkin math using these numbers appears to work out to initial payments of $34 per class member to the 1.43 million claimants whose addresses are known. Potentially more money could come during the redistribution phase. The money will not revert to State Farm at any point, even when redistribution dries up.
Herndon said State Farm considers the settlement to involve the unjust enrichment claim instead of the RICO claim also alleged.
Both State Farm and the plaintiffs have expressed contentment with the new settlement.
"This Settlement represents a substantial achievement for Class Members, all of whom are eligible for monetary payments, and many of whom will receive those payments automatically, meaning without having to submit a claim form," attorneys for the plaintiffs wrote in September. "As the Court knows, Plaintiffs were prepared and ready and willing and able to try this case to verdict.  But this proposed Settlement provides significant relief to Class Members now, and avoids the risk of (1) any further delay associated with the inevitable appeals of any successful verdict; (2) the loss of a successful verdict on appeal; or (3) an unsuccessful trial verdict."
"Why then in view of the firmness of State Farm's convictions that it was clearly in the right and its confidence in the ultimate outcome would State Farm agree to settle this matter?" State Farm wrote Dec. 6. "This case has already gone on for more than six years, and the predecessor Avery case lasted even longer. Any appeal after a trial would have extended the life of the case by yet another few years. This litigation has already sprawled over two decades, back to when Avery was first filed in 1997. Prudent business judgment dictates that there comes a point at which all things must end. There is also the certainty of the agreed settlement consideration here ($250 million), which – albeit a significant sum – is far less than the billions Plaintiffs sought in the litigation. State Farm eliminates its exposure and can focus its energies instead on what it does best – being the leading insurer of autos and homes in the country and delivering exceptional service to its 43 million auto insurance customers and 80 million customers overall."
The decision Thursday comes after an a more than six-year lawsuit, described by Herndon as "long and extremely hard-fought." He wrote:
The discovery process involved dozens of disputes overseen by Magistrate Judge Williams, including no less than 50 discovery conferences, the production and review of hundreds of thousands of pages of documents, and 68 depositions. Furthermore, over the course of more than six years of litigation, the parties briefed approximately 100 contested motions, including: (1) motions to dismiss by each defendant and a petition for a writ of mandamus to the Seventh Circuit from the order denying the motions; (2) a motion for class certification, and two petitions to the Seventh Circuit for permission to leave to appeal from the orders granting class certification and later clarifying the order granting class certification; (3) two separate and extensive summary judgment motions on, among other issues, Rooker-Feldman, claim and issue preclusion, Noerr-Pennington, statute of limitations, and RICO causation and injury; and (4) dozens of motions in limine and Daubert motions. The parties then prepared fully for what was to be a six-week trial and selected a jury. On the day of opening statements—and with the assistance of a Court-appointed settlement master—the parties announced a proposed settlement.
Marlow had argued that many of the issues in the case had gone to the Seventh Circuit Court of Appeals, with the vehicle owners winning those decisions; ergo, settling was the wrong move since a trial victory was likely. But Herndon said none of the appellate court's rulings to State Farm's request for interlocutory appeal were definitive.
Herndon, called the settlement fair "in light of the costs, risks, and delay of trial and appeal." He continued:
Plaintiffs faced many significant risks at trial such as, among others, establishing all the elements of their causes of action, including the disputed RICO proximate causation requirement, and a fact-based statute of limitations inquiry. On appeal (which, given the history of this litigation, would be inevitable), Plaintiffs faced additional significant and difficult issues, including Rooker-Feldman, Noerr-Pennington, res judicata, and, again, statute of limitations and RICO-causation, among others. These points are well captured in State Farm's brief in support of final approval, which details what State Farm believed was "the strength of [its] powerful factual and legal defenses and the serious obstacles Plaintiffs would have faced at trial and on appeal." This brief makes clear both that significant risks remained and that, absent resolution, State Farm was fully committed to continuing its spirited defense at trial and on appeal.
A single person objecting to the settlement out of millions paired with the 471 who opted out of the class meant that only 0.001 percent of the class "expressed any disapproval of the litigation or settlement," according to Herndon. He said that circumstantially, that seemed to indicate that the settlement was a good deal.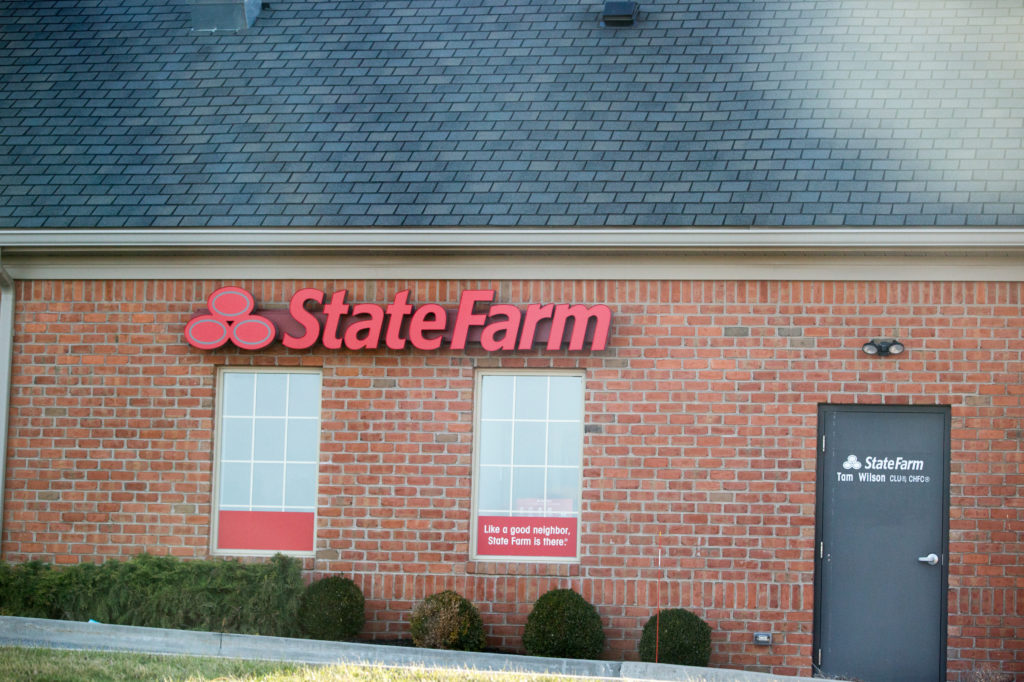 Herndon said all 50 states' attorneys general and insurance commissioners were also notified of the settlement, and none of them raised an issue.
As to Marlow's argument that the attorneys were seeking too big a cut of the settlement, the judge said evidence and analyses indicate that "sophisticated clients and sophisticated class representatives" often pay a third or more to their attorneys, "even when potential rewards are very large." Often, deals include even higher percentages if the settlement occurs after a trial starts, which happened here, Herndon wrote.
The attorneys also earned their fee by taking a risky case that wasn't already aided by a government investigation or prosecution doing legwork, "as is often the case," Herndon wrote. He also indicated an attorney fee should be evaluated based on the risk at the beginning of the case — not after the plaintiffs had more evidence and courtroom wins under their belt.
Finally, collision repairers and insurers fighting over labor rates will also find interesting Herndon's discussion of a "reasonable" hourly rate for attorneys:
Class Counsel's historical billing rates are also reasonable. The reported blended average is $527.34. As Professor Rubenstein's analysis demonstrates, this is typical of rates approved in 22 recent class action fee awards in the Northern District of Illinois. Furthermore, courts in this District (including this Court) have recently approved a billing structure and rates that would, if applied to Class Counsel's time here, result in a blended average rate approximately 1/3 higher than what Class Counsel have reported. With these guideposts in mind, and given the complexity of this case and participation of highly-experienced lawyers with national practices and expertise, the Court concludes that the billed rates are reasonable.
That appears to be it for the case barring an appeal by Marlow, something Herndon suggested in the ruling could be her right.
Should that fail to materialize, repairers could soon see more State Farm demand for aftermarket parts. LKQ's CEO has hypothesized that settling the parts-related litigation would prompt the insurer to be less hesitant in writing for the imitation components.
Images:
A State Farm agent office is shown in October 2016. (jetcityimage/iStock)
Illinois Supreme Court Chief Justice Lloyd Karmeier. (Provided by Illinois Supreme Court)
A State Farm logo is shown March 3, 2018, in Pennsylvania. (helen89/iStock)
Share This: