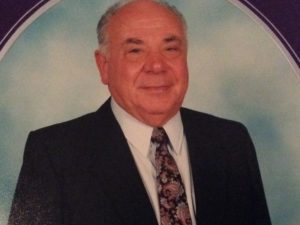 Former body shop owner Louis DiLisio Sr., known for hosting the collision industry annually at an Italian dinner prior to NORTHEAST, died last week at the age of 88.
DiLisio, the father of industry figure Lou DiLisio Jr., ran the family's Mt. Kisco Paint and Body Shop from the late 1940s to 1980.
"He grew up in the shop, so to speak," DiLisio Jr. said Monday. DiLisio Sr. was born in Mt. Vernon, N.Y. in 1931 to Edward and Antoinette DiLisio, the year before Edward DiLisio opened Mt. Kisco Paint and Body in Mt. Kisco, N.Y.
DiLisio Sr. quit school at the age of 16 to handle the business and remained there until 1980, by which point DiLisio Jr. had graduated high school and took an active role in the business.
Like his father, "I grew up in the shop," DiLisio Jr. said. However, he said his father never had the same love of cars as the younger DiLisio — vehicles were a business DiLisio Sr. was "forced into."
His father's true passions were food, wine and music. (DiLisio Sr. also played with the Yonkers Philharmonic and had his own dance band.)
Lou Sr. and his wife, Lucy, had manufactured frozen Italian sauces since 1973 under the Casa DiLisio brand, and "We used his products," DiLisio Jr. said of the NORTHEAST dinners.
An obituary called DiLisio Sr. "one of the true pioneers of the food manufacturing business." The company reports it was the first to market frozen pesto sauce — growing that business to the point that it sold more than 600 tons of sauce in one year.
Casa DiLisio was featured on the Food Network and "Live with Regis and Kathy Lee." (Kathy Lee called his sauce "delicious" and said it "tastes homemade to me.")
DiLisio's story also appeared in the New York Times and was profiled by CBS in 1976. Narrator Mort Dean calls him "proof that the American work ethic has survived two hundred years." DiLisio also appeared in Dean's "Hello World!" book about Americans, according to a WVIP profile.
"In this country, there are so many ways of bettering yourself or enriching your life," DiLisio Sr., the son of an immigrant, told CBS. Most are inexpensive, he said.
"You can go as far as you want," DiLisio Sr. told the network. "It's a waste of life" not to take advantage of it, he said.
Ronald Reagan in a 1977 broadcast called the story "heartwarming" and said DiLisio Sr. made one realize that the same joy was available to anyone who would take advantage of being an American.
"He enjoys what he's doing," Reagan said.
"He leaves a tremendous legacy behind and his successes are the envy of many," DiLisio's obituary states.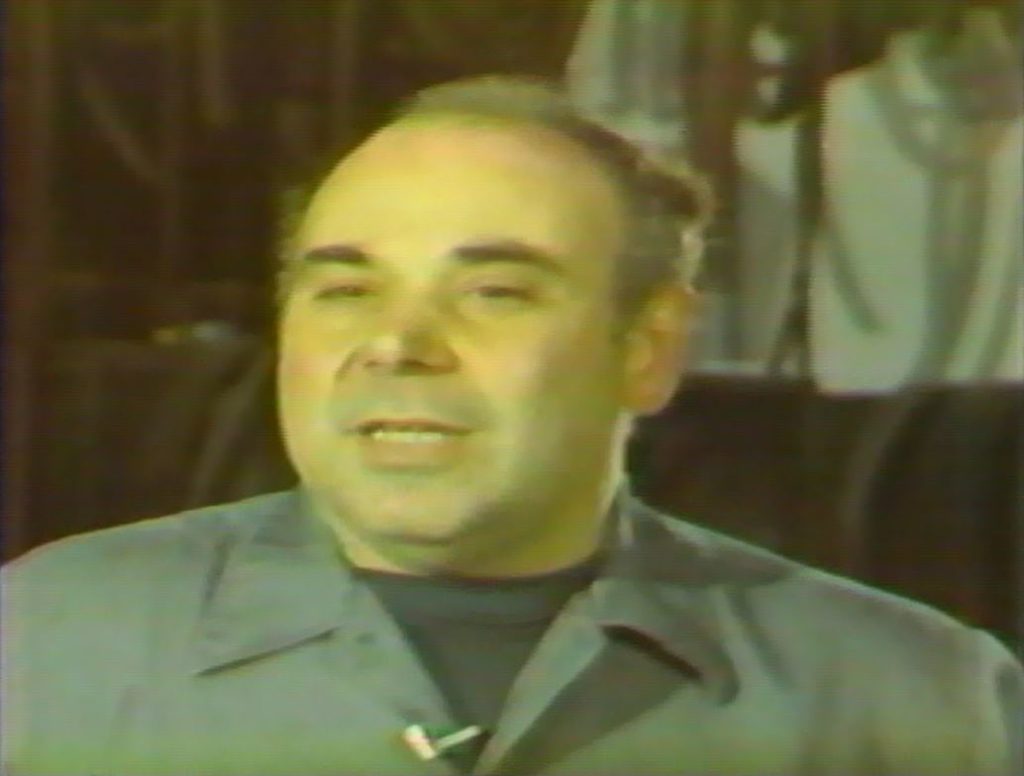 NORTHEAST dinners
DiLisio Sr. and DiLisio Jr.'s passions of cars and food dovetailed with the annual NORTHEAST dinners.
DiLisio Jr. said the dinners had been going on for the past eight to 10 years, with the last one held in 2018. "We invited anyone that was coming to the NORTHEAST Show," he said.
DiLisio Jr. said he, his father, and his mother, Lucy DiLisio, handled all the preparation and cooking.
Lucy DiLisio would make a half-dozen cheesecakes, and DiLisio Sr. would cook shrimp scampi and other items.
"They just enjoyed the company," he said of his parents.
Industry veteran Jeff Hendler, owner of JD Hendler/Associates, said no one else "enjoyed hosting the younger generation of shop owners and friends" as much as Lou DiLisio Sr.
"I think he enjoyed putting on the party as much as any of us did attending it," Hendler said. "He and his wife were the most gracious of people, and he will certainly be missed by all."
Hendler led the audience in a moment of remembrance for DiLisio Sr. on Thursday at the Collision Industry Conference summit DiLisio Jr. frequently attends and has chaired.
DiLisio Jr. said the NORTHEAST dinners started "pretty simply," with just a few people invited to stop by and have dinner. It "just grew from there" to what had reached a couple hundred, he estimated.
Long Island Auto Body Repairman's Association and New York State Auto Collision Technicians Association Executive Director Ed Kizenberger called DiLisio Sr. one of the most "genuine, down to Earth" people he had met, describing him as an "OG" — "original gentlemen" — and "just a great guy."
Kizenberg noted that DiLisio Sr. "did what he loved to do" in his second career, and led by example by engaging in a passion.
Kizenberger called DiLisio Sr. "generous with his products." DiLisio Sr. wouldn't let NORTHEAST dinner attendees leave without a couple of samples, said Kizenberger, who like Hendler attended most of the dinners.
It was like an "industrywide party," said NORTHEAST organizer and Compact Kars general manager Tom Elder. "… People came in from everywhere."
It was a "crazy affair" featuring "beer and pasta," Elder recalled.
DiLisio Jr. is also a past chairman of the Society of Collision Repair Specialists and still active with that organization today as well. Executive Director Aaron Schulenburg observed that some in the open board meeting audience Monday had met DiLisio Sr. at the NORTHEAST dinners, and "it's a big loss for all of us."
He said both SCRS and the collision industry are made special by the "important bond" shared by those working on behalf of the sector. To lose the patriarch of that "extended family" was "a tough one."
"SCRS is unique in the way that our organization takes on a very familial feel," Schulenburg said in a statement Monday. "The work that takes place amongst its volunteers and members bonds them in a very personal way, and as a result, when a member of our extended family passes, it hurts. But the DiLisio family is one we hold especially dear, and we are crushed by the passing of Mr. DiLisio. He was an amazing man, and I feel so fortunate that so many of us have been able to break bread around his table. It is tragic to lose great figureheads of generations that came before us, and the duty of us all to tell their stories and keep their memories burning brightly. Our hearts and thoughts go out to his wife Lucy, and all of the DiLisio family.
DiLisio Sr. is survived by his wife, Lucy; children, Linda, Lou Jr., and Lisa; four grandchildren; and two great-children. He is preceded in death by his parents, Edward and Antoinette, and daughter, Leslie.
"Lou was one of the most giving and generous people you could know," the obituary states. "He will be sorely missed by his family and friends."
Visitation was held Friday, and a funeral Mass on Saturday. In lieu of flowers, donations in DiLisio Sr.'s memory can be made to St. Jude Children's Research Hospital.
More information:
Images:
Lou DiLisio Sr. of Mt. Kisco Paint and Body Shop and Casa DiLisio sauces is shown. (Provided by Lou DiLisio Jr.)
Lou DiLisio Sr. appears on CBS in 1976. (Screenshot from CBS video)
Share This: