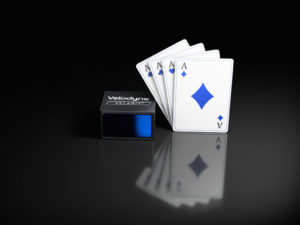 The recent Consumer Electronics Show saw manufacturers touting two low-cost pieces of automotive sensory equipment which could find a home on the exteriors of vehicles shops will fix in the near future.
Velodyne's "Velabit" and Vayyar's radar-on-a-chip both have applications in Level 2 and Level 3 ADAS.
Velabit
Automotive lidar powerhouse Velodyne announced the Velabit on Jan. 7 and said it could sell it for $100.
"The sensor advances Velodyne's mission to make high-quality 3D lidar sensors readily accessible to everyone," Velodyne wrote in a news release.
Velodyne said the part is "designed to be easy to manufacture at mass production levels" and could work by itself at low speeds or be combined with other lidar, such as Velodyne's ADAS-centric Velarray, for higher-speed functions. It can see up to 100 meters ahead and has a 60-degree horizontal and 10-degree vertical field of view.
"The Velabit is engineered to be an optimal automotive grade lidar solution for Advanced Driver Assistance Systems (ADAS) and autonomous vehicles," Velodyne wrote. "It enables robust perception coverage for Blind-Spot Monitoring, Cross Traffic Detection, Automatic Emergency Braking, and Pedestrian and Bicyclist Safety."
Velodyne said it will sell the lidar "mid-2020."
"The Velabit democratizes lidar with its ultra-small form factor and its sensor pricing targeted at $100 in high-volume production, making 3D lidar available for all safety-critical applications," Velodyne CEO Anand Gopalan said in a statement. "Its combination of performance, size and price position the Velabit to drive a quantum leap in the number of lidar-powered applications. The sensor delivers what the industry has been seeking: a breakthrough innovation that can jump-start a new era of autonomous solutions on a global scale."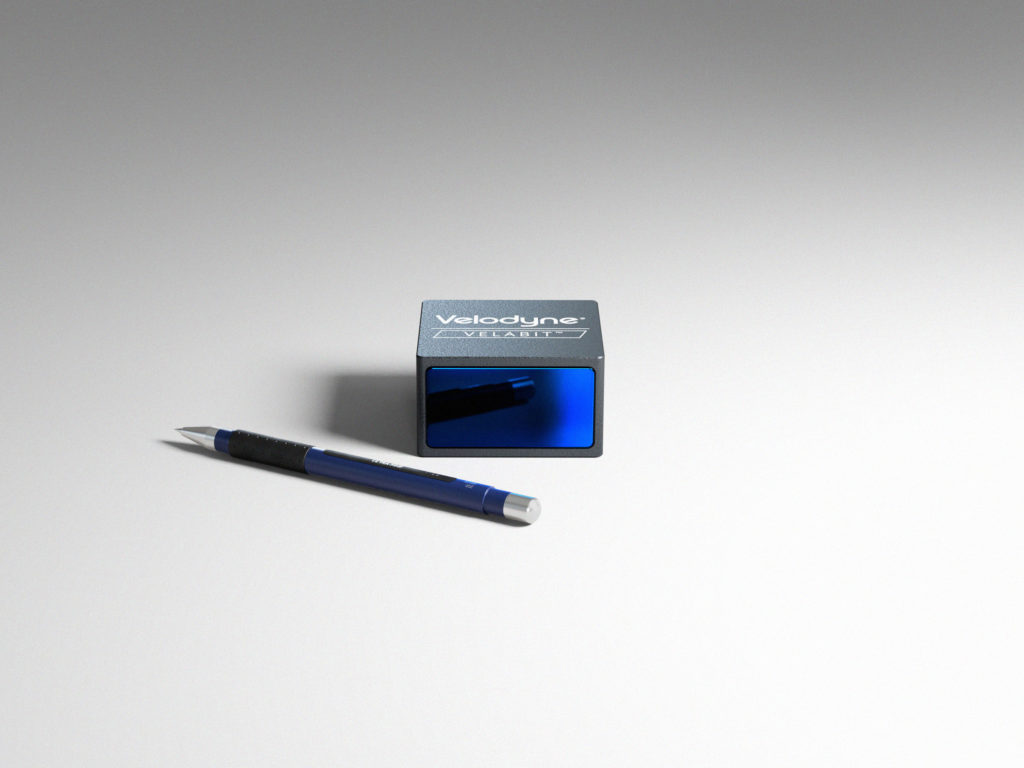 Vayyar single-chip radar
Vayyar on Jan. 7 said that it would provide its single-chip short-range radar sensor to global Tier 1 AISIN in a new collaboration.
"Our MIMO 4D SRR offers a high-resolution Point Cloud with wide field-of-view (FOV), resilience to harsh weather conditions and the ability to cope with semi-transparent materials—all at a very affordable price," Vayyar automotive business development director Ian Podkamien said in a statement. "We are thrilled to collaborate with AISIN, a giant in the automotive ecosystem, and look forward to bringing together innovative exterior sensing solutions for the automotive industry."
Vayyar said its 4D radar-on-a-chip can watch for safety concerns both inside and outside the vehicle.
"Vayyar's solution displays the dimension, location, breathing pattern and movement of people, utilizing proprietary 4D point-cloud VOXEL imaging," Vayyar wrote a Jan. 8 news release. "This high-resolution, high-performance ROC enables complete classification of the car's environment, regardless of line-of-sight, bad lighting or harsh weather conditions, offering unparalleled in-cabin safety."
Vayyar has repeatedly stressed plans for an affordable system, which means repairers might see a lot of these radars on mainstream vehicles. However, the company also references a potential reduction in parts, which could make life easier on repairers and insurers.
"Vayyar's automotive-grade radar-on-a-chip (ROC) has up to 48 transceivers and an internal DSP for real-time signal processing," Vayyar wrote. "Vayyar's low cost sensor is easily integrated into the existing automotive framework, and due to its multi-functionality, reduces the number of sensors needed as well as the amount of wiring required, providing more value while reducing the overall vehicle cost. For deployed vehicles, more functions can be added over time, with simple OTA software upgrades.
Vayyar's tech seems like it could have legs. The company not only has a vote of confidence from No. 6 Tier 1 AISIN, but from investors as well. In November 2019, it reported a $109 million Series D round of financing and said Jan 7. it raised $188 million in funds.
"Vayyar plans to use these funds to expand and to continue developing the next generation of sensor technology that is miniature, affordable and versatile enough to impact everyone's lives," Vayyar wrote.
More information:
"Velodyne Lidar Introduces Velabit™"
Velodyne, Jan. 7, 2020
"AISIN and Vayyar Imaging Partner to Develop Exterior Sensing Solutions for Vehicles"
Vayyar via PR Newswire, Jan. 7, 2020
"Vayyar Imaging Announces First 60GHz In-car Automotive Grade Radar-on-chip"
Vayyar via PR Newswire, Jan. 8, 2020
Featured images: The Velodyne Velabit lidar can be had for $100 and is smaller than a deck of cards, according to the company. (Provided by Velodyne)
Share This: