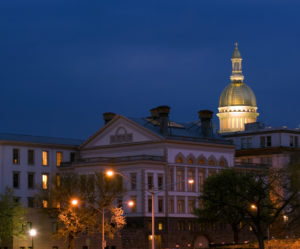 Time ran out in New Jersey for a bill permitting first-party uninsured/underinsured motorist policyholders to sue insurers for delays and other improper claims handling processes.
However, one of the bill's sponsors in the New Jersey Senate plans to refile it in the new 2020-21 legislative session, which began Jan. 14. Assembly members also that day pre-filed a farther-reaching version of the bill.
Senate Bill 2144 and companion Assembly Bill 4293 let first-party consumers sue over "an unreasonable delay or unreasonable denial of a claim for payment of benefits under an insurance policy" or any violation of the state's "unfair methods of competition and unfair and deceptive acts or practices in the business of insurance" law, Title 17:29B-4.
Some of the behaviors covered by Title 17:29B-4 might seem familiar to collision repairers:
(a) Misrepresenting pertinent facts or insurance policy provisions relating to coverages at issue;
(b) Failing to acknowledge and act reasonably promptly upon communications with respect to claims arising under insurance policies;
(c) Failing to adopt and implement reasonable standards for the prompt investigation of claims arising under insurance policies;
(d) Refusing to pay claims without conducting a reasonable investigation based upon all available information;
(e) Failing to affirm or deny coverage of claims within a reasonable time after proof of loss statements have been completed;
(f) Not attempting in good faith to effectuate prompt, fair and equitable settlements of claims in which liability has become reasonably clear;
(g) Compelling insureds to institute litigation to recover amounts due under an insurance policy by offering substantially less than the amounts ultimately recovered in actions brought by such insureds;
(h) Attempting to settle a claim for less than the amount to which a reasonable man would have believed he was entitled by reference to written or printed advertising material accompanying or made part of an application;
(i) Attempting to settle claims on the basis of an application which was altered without notice to, or knowledge or consent of the insured;
(j) Making claims payments to insureds or beneficiaries not accompanied by a statement setting forth the coverage under which the payments are being made;
(k) Making known to insureds or claimants a policy of appealing from arbitration awards in favor of insureds or claimants for the purpose of compelling them to accept settlements or compromises less than the amount awarded in arbitration;
(l) Delaying the investigation or payment of claims by requiring an insured, claimant or the physician of either to submit a preliminary claim report and then requiring the subsequent submission of formal proof of loss forms, both of which submissions contain substantially the same information;
(m) Failing to promptly settle claims, where liability has become reasonably clear, under one portion of the insurance policy coverage in order to influence settlements under other portions of the insurance policy coverage;
(n) Failing to promptly provide a reasonable explanation of the basis in the insurance policy in relation to the facts or applicable law for denial of a claim or for the offer of a compromise settlement;
(o) Requiring insureds or claimants to institute or prosecute complaints regarding motor vehicle violations in the municipal court as a condition of paying private passenger automobile insurance claims.
Time's up
SB 2144 passed the New Jersey Senate 21-14 on June 7, 2018. It was sent to the Assembly on June 11, 2018. But the related Assembly Bills 3850 and 4293 sat in the Assembly Financial Institutions and Insurance Committee since April 12, 2018, and June 27, 2018, respectively.
The Financial Institutions Committee finally got around to the bill in a Jan. 9 hearing. It amended the bill to strip out triple damages for violations and remove the ability to sue carriers for bad behavior related to coverages besides underinsured/uninsured motorist policies. Despite this, committee members still expressed reservations.
Committee Chairman John McKeon, D-West Orange, on Jan. 9 said the bill deserved to be before the committee and to advance to the full 80-member assembly, so he would vote yes — but he wouldn't support the bill on the floor.
At that point, this might have been moot. Only a day remained in the 2019 session, and the bill apparently failed to get a vote on the floor in time.
Refiling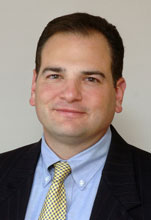 "All of the bills restart," Harris Laufer, legislative director for Senate sponsor Sen. Nicholas Scutari, D-Linden, confirmed Wednesday.
Laufer said Scutari planned to refile a version containing the amendments the Senate and Assembly had already agreed upon.
"What you saw last session will be the starting point," Laufer said, though "there still may be a couple" of further amendments.
The process will begin from scratch, but carries the benefit that "there's already been a hearing," Laufer said. He said it would be up to a committee chair to decided if it needed another lengthy discussion.
"We're optimistic that it will pass both houses" and be signed by Democratic New Jersey Gov. Phil Murphy, Laufer said.
On Jan. 14, assembly members also pre-filed Assembly Bill 1659 — which contained the language the Senate had approved but the committee excised. So things could get interesting.
Relevance
Though the limited scope of the measure prevents it from helping many collision repairers and their customers, the bill still has relevance.
New Jersey requires motorists with the standard policy to carry at least $5,000 in underinsured/uninsured motorist property damage coverage. (The state also permits a minimum basic policy with no such coverage, but it only recommends it for people with "few family responsibilities and few real assets," like younger drivers.)
The average repair bill in 2018 was $3,053, according to CCC. CCC director and lead analyst Susanna Gotsch told the MSO Symposium in November 2019 that the average bill climbed to $4,000 for the current model year, and repair costs had been climbing at a steeper rate in the past 2-3 years.
It could be tempting for a New Jersey UM/UIM carrier to use questionable tactics to try and preserve old severity numbers rather than accept repair bills that have organically risen closer to the $5,000 minimum policy limit.
The bill also seems to retain the ability to sue an employee of a carrier too. It defines the concept of an insurer subject to such lawsuits as "any individual, corporation, association, partnership or other legal entity which issues, executes, renews or delivers an insurance policy in this State, or which is responsible for determining claims made under the policy."
A private right of action like the bill's is a valuable tool for consumers in a state with a department of insurance which either can't or won't protect  consumers on claims.
The Alliance of Automotive Service Providers of New Jersey Executive Director Charles Bryant in September described a New Jersey Department of Business and Insurance which responds to complaints with, "'we can't help you.'" and has reversed 30 years of precedent by ceasing to accept direct complaints by auto body shops.
"This bill holds the insurance company responsible. It puts their feet to the fire. Without it, it's the wild, wild west. Nobody is enforcing the rules and regulations now," AASP-NJ President Jerry McNee (Ultimate Collision Repair) said in a statement regarding SB 2144. "For them to say that this will increase premiums…that is simply untrue. It's smoke and mirrors. If they were doing what they were supposed to, this would not be an issue. Insurance companies are in fear of this passing."
"The department takes complaints seriously and urges consumers and business entities who have complaints or inquiries about any banking, insurance or real estate matter to contact the department by phone at 1-800-446-7467 or online at: https://www.state.nj.us/dobi/consumer.htm,"a DOBI spokesperson wrote in an email when contacted for a response to Bryant's comments in September.
Be heard: Complaints can be filed at the Department of Banking and Insurance here. Senator and assembly member contact information can be found here.
Images:
The New Jersey Capitol is shown. (Tashka/iStock)
New Jersey state Sen. Nicholas Scutari, D-Linden. (Provided by New Jersey Legislature)
Share This: