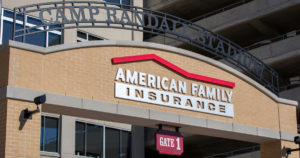 Following a body shop's report of viewing a new American Family spreadsheet meant to help adjusters make scanning decisions, the insurer confirmed earlier this month it had issued diagnostics guidance to employees.
"American Family Insurance is committed to safe, high-quality repairs for vehicle damage covered by our insurance policies," American Family said in a statement. "We pride ourselves on having open, collaborative relationships with vehicle repair professionals across the country.
"We have provided our adjusters guidelines on payment for diagnostic scans to assist them in making the right repair decisions for the vehicle in front of them. These guidelines consider several factors, such as the auto manufacturer's requirements or recommendations on diagnostic scans, the age of the vehicle and its capability to run a scan, as well as the extent of the accident damage and potential for additional accident-related damage that could be discovered during a scan."
"If a repair shop has questions on scans for a specific vehicle, our adjuster will work with them. We have communicated and will continue to communicate these guidelines to repair shops at the local level."
However, the company won't necessarily show those guidelines to the repairer involved in the process. We asked a shop or customer could request to see a hard copy and if the guidelines were flexible enough for exceptions based on the actual vehicle and repair procedures.
"Every accident and its resulting damage is different," American Family replied Tuesday. "We generally do not provide our scanning guidelines to shops, but we work closely with them and our customers on a case-to-case basis to ensure correct decisions are made and understood. If there is a question or issue that needs clarification, the adjuster brings their manager into the conversation. We view repair shops as partners, and are always open to working and listening to them."
Spreadsheet
The comments above arose after we shared with Nissan details of a collision repair facility's recent experience with an adjuster and asked for confirmation and clarification of the American Family policies described. The shop had described an American Family guidance document relying primarily on position statement verbiage.
The shop provided Repairer Driven News with an email featuring an employee's report of the dialogue with American Family. The shop asked to be kept anonymous.
Historically, American Family had "recognized the need for and subsequently paid for the necessary diagnostic scans, both at the locally handled level as well as remotely reviewed claims," the repairer wrote.
But an issue arose Jan. 2 on a "late model Nissan" with a repair bill of around $11,000. "The repairs were rather substantial and included undercarriage damage as well," the repairer wrote.
"As per our standard operating procedures which is based on most manufacturers position statements as well as best industry practices, a pre repair scan and a post repair scan were performed as routine but important steps to ensure all DTC's were documented and addressed," the repairer wrote. "A sublet invoice for these scans was provided to the American Family adjuster."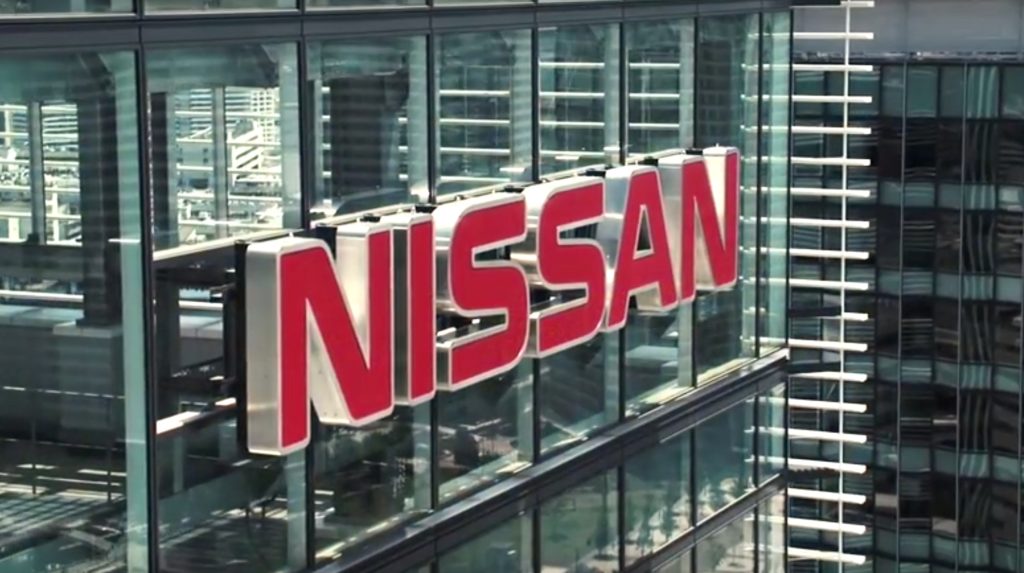 Nissan in a July 12, 2019, position statement called for post-repair scanning on basically anything repairable (the average total is 9.66 years old, and the average repairable vehicle 5.9 years).
"The post-repair diagnostic system scan is recommended on all 1996—2007 Nissan vehicles and required on all 2008 and newer vehicles to confirm DTCs are properly resolved and assist in system calibrations, helping to ensure our owners' safety and satisfaction," Another July 12, 2019, statement provided similar direction for Infinitis.
Nissan also recommended body shops perform a scan prior to a repair.
"A pre-repair system scan is recommended to identify items in advance that are malfunctioning on a vehicle," Nissan writes. "This helps the repair facility fully understand the scope of the repair before starting as well as documenting elements related to the overall loss."
Nissan, which offered certified shops free asTechs last summer, has pointed out that scanning a vehicle up front might benefit an insurer too:
• asTech secures the vehicle build data and provides body shops with access to all OEM technical service bulletins and active recalls. When supported by the OEM, asTech can provide your certified shop with Freeze Frame data. Access to these important data points will help your shop deliver important information about warranty and unrelated prior damage. This information is critical to your insurance partners.
• Certified Collision Centers using the patented asTech process can diagnose and repair vehicles while they remain in the production lane at the collision center. This process will help ensure fixed right first time, improve cycle time, reduce comebacks, and boost customer satisfaction and confidence in the repair. (Minor formatting edits.)
Nevertheless, the American Family adjuster balked at the pre-scan.
"He informed me he had a spreadsheet of sorts that listed vehicles and if a pre and post scan was required or not," the repairer wrote. "He informed me that in this instance the Nissan was not required because Nissan recommends a pre scan, not requires it.
"I asked if I could at least have this document so that I knew which ones American Family considered necessary or not so that I could better process claims going forward.  He indicated that he would see with his manager if he could share that with me.
"He checked with his manager and was informed that he could not share that document with me.  He did however show me the document on his computer."
The repairer said it was a spreadsheet dated Dec. 20, 2019:
The Rows were all the vehicle makes followed by several columns.  The First column is labeled  "Pre-Scan REQUIRED " and the second column "Post-Scan REQUIRED"  There are other column such as verbiage where it lists the specific word utilized in that specific makes position statement and another column where it has additional text from the manufacturer position statement.
"It seems to me that American Family has pushed a new initiative of going all in on the semantics of manufacturer position statements to deny compensation for these scans," the repairer wrote.
Position statements
Some OEMs don't have position statements — though scanning appears in their repair procedures, Collision Advice CEO Mike Anderson demonstrated at the 2018 MSO Symposium.  Other OEMs might not use the word "required."
"He informed me that if the position statement didn't explicitly say required then they did not owe for it," the repairer wrote. "For instance, Mercedes columns for both pre scan required and post scan required had bold NO in them.  The verbiage is 'Highly recommended'.  Therefore, American Family does not owe for scans on a Mercedes.
"The same goes for Audi on Pre and Post Scans, Mazda on pre and post scans and many others."
Audi doesn't have a scanning position statement, but the operation can be found in its repair procedures. (The same goes for its sister Volkswagen.) Mazda "recommends that all vehicles being repaired for collision damage be scanned before and after the repair."
Mercedes actually does call post-repair scanning "necessary."
"Post-repair scanning and diagnosis of the vehicle is necessary to ensure that the vehicle's safety and driver-assist systems are operable and fully functioning," the OEM writes in a position statement.
It also said pre-repair scanning can help get a complete estimate from the start.
"Pre-repair scanning and diagnosis of the vehicle is highly recommended," the OEM writes. "The pre-repair scan will reveal any potential issues early in the estimating and repair process to allow for a more complete estimate of repairs.
A fall survey of several hundred collision repairers found virtually all of them seeking payment for pre- and post-repair scans and insurers frequently agreeing to cover that bill.
More than eighty percent of the shops responding to the October 2019 "Who Pays for What?" reported major American Family rival insurers covering pre- or post-repair diagnostics "most" or "all" of the time when shops invoiced it. 
More information:
NASTF OEM repair procedure portal
OEM position statemetns aggregated on OEM1Stop
Images:
The American Family Gate 1 at the University of Wisconsin-Madison Camp Randall Stadium is shown in 2015. (Provided by American Family)
The Nissan logo appears on a Nissan Motor Ltd. building. (Provided by Nissan)
Share This: