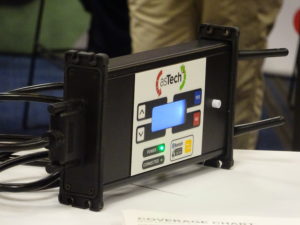 All Nissan-certified collision repairers will be required to use the asTech or an official OEM CONSULT tool to scan all 2008 or later vehicles, according to a manager and documents from the OEM.
Any certified shop who doesn't already have an asTech will be provided one for free, according to Nissan.
"Starting October 1, 2019, INFINITI will require all Nissan and INFINITI Certified Collision Centers to perform a post-repair scan on all 2008 and newer Nissan and INFINITI vehicles, in compliance with our Pre- and Post-Repair Scanning and Calibrations position statement," Nissan wrote in a message to certified shops delivered Monday. INFINITI has validated the OEM scan tool CONSULT and the asTech device connected to CONSULT for performing scans and calibrations on our vehicles; only scans from these devices will be deemed in compliance with our new certification requirement."
The asTech connects remotely to a CONSULT device housed at an asTech facility.
The other 30,000-odd shops who aren't Nissan-certified still need to pay attention to this development and other equipment required of those shops.
If Nissan is saying that such gear and training are necessary to fix its customers' vehicles, then a shop would seem to be opening itself up to negligence or other liability concerns by failing to possess or sublet to someone else with these resources.
Nissan shops are certified under the Assured Performance requirements, which as of March had called for a repairer to "Perform pre and post repair diagnostic vehicle scans on all vehicles as required by the vehicle manufacturer and retain proof of ALL post repair diagnostic scan results and calibrations performed as required by vehicle manufacturer."
All certified shops must as of Oct. 1 own either the CONSULT or asTech, "and provide the device serial number when requested," according to Nissan.
Asked if shops which met all other Nissan requirements except for the scan tool could qualify enough to receive their free asTech and then become fully certified, Nissan collision network growth and strategy manager Mark Zoba on Tuesday said yes.
"Currently, for a shop to be certified, Nissan does not require that the shop has a scan tool in house," Zoba wrote in an email. "Starting in October, shops renewing their certification must have access to a CONSULT scan tool, which can be available through sublet or alternative methods.  asTech is another solution that makes access to a CONSULT tool possible.  To continue to ensure a safe and proper repair, we provide the asTech device to certified shops allowing shops the flexibility to scan the vehicles as required per OEM repair procedures.  Shops becoming newly certified must have access to a CONSULT scan tool prior to certification or must agree to participate in the asTech program; upon certification, we will provide them with the asTech device."
As mentioned above, Zoba said Nissan will use asTech digital scan reports as proof of compliance.
"This data will also be made available to shops through the Assured Performance ShopOps tool," he wrote. "A shop's KPI scorecard provides full transparency of information with the shop."
Anyone who bought an asTech prior to July 15, 2019, won't get another free one. However, certified collision repairers who owned a Nissan CONSULT scan tool will be eligible for a free asTech. The body shop just has to pay the cost of shipping.
Nissan woke up the collision industry to scanning with a 2016 position statement and again with a January revision, but its vehicles needed it much earlier than that date. (Which repair procedures or common sense would have indicated.) Asked why Nissan would give certified shops even longer to comply with an Oct. 1 deadline and be scanning, Zoba replied:
Today Nissan requires a post-repair scan on all 2008 and newer vehicles, which helps to ensure the vehicle is returned to the customer with all DTCs corrected and any required calibrations are completed per OEM repair procedures.  In October 2019, our certified shops will be required to provide documentation of the post scan.  … This will include a scan report on the vehicle excluding any customer PII.  It will identify the technician completing the scan as well as key system checks, such as voltage of the system during the scan and calibration operations.
Certified shops receiving free asTechs must stay certified for 180 days, run 50 scans on Nissan/Infinitis in 120 days — or on other OEM's vehicles — and provide Nissan with scan data to keep an eye on compliance.
A pre- and post-scan on a single vehicle would count as two scans, but asTech-assisted calibrations wouldn't count toward the 50-scan tally, asTech CEO Doug Kelly confirmed Tuesday. Zoba said Nissan allowed calibrations using the asTech instead of the CONSULT "on a case-by-case basis.  If calibrations cannot be completed and are necessary for the repair per OEM repair procedures, it is recommended that the vehicle be taken to a Nissan Dealership to complete this process."
The asTech normally costs $2,500. The company charges $119.95 for the first scan on a vehicle, be it pre, post, or diagnostic, and $50 per additional scan, Kelly said.
"We are excited Nissan recognized the value asTech brings beyond simply scanning vehicles to providing proper, OEM level diagnostics with ASE or Factory Trained professionals. Nissan recognized aftermarket tools cannot deliver the same result, and repair shops servicing all makes/models would have a difficult time owning and operating a dozen or more factory tools," Kelly said in a statement. "Providing repair shops with an asTech device simplifies the process and allows shops to be compliant for other OEM programs."
No other third-party tools will be permitted under the program. Laptops and scan tools able to download and run current, official and unmodified Nissan scan software through the J-2534 standard won't be an exception, Zoba indicated.
"Currently, Nissan North America requires a CONSULT device, which has been validated by Engineering, to be utilized for scanning and calibration compliance," Zoba wrote. "While we know other devices exist in the market, Nissan has not validated if all vehicle systems were identified and checked as part of the vehicle diagnostic check.  Currently, Nissan's software for J-2534 devices is not backwards compatible for vehicle models before 2018.  Thus, for vehicles between 2008-2018, there is no certainty all vehicle system control modules would be identified correctly."
Nissan also mentioned a couple of other pieces of equipment in the documents shared with us.
"For best performance results, asTech recommends that shops connect the asTech device to the internet with a direct CAT 5 cable for programming of vehicle control modules," Nissan wrote. (The asTech has wireless capabilites too.)
"Per OEM repair procedures, all scans and calibrations should be performed when the vehicle is connected to battery support."
Zoba said Nissan doesn't formally require certified shops have either piece of equipment.
"These are identified as best practices for the shops to follow," he wrote. "They are not required, but the vehicle scan report will identify the voltage to the system and will let the technician know if battery support is necessary.
"To support the industry, Nissan does have a TECH-MATE tools and equipment program for shop to purchase equipment.  While any collision shop may take advantage of the discounted pricing through our TECH-MATE program, certified shops may earn up to an additional $25,000 in tools and equipment rebates from Nissan based on their annual qualifying purchases through the TECH-MATE tools and equipment program.  To further assist shops, we do make a number of battery support devices available through the TECH-MATE program."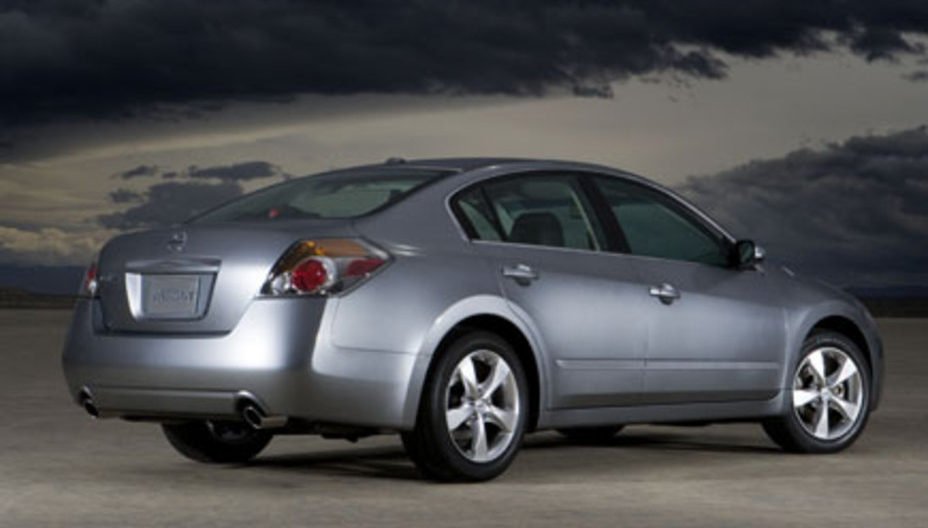 2008
Are you wondering about the 2008 mark? Here's some backstory:
Nissan's January position statement states that cars prior to 2008 have the capability to be scanned. (For example, Big Sky Collision owner Matthew McDonnell's scanning research has recorded a 2007 Nissan Xterra with fault codes pre- and post-repair.)
Then-Nissan certified collision planner Justin Miller (now senior planner for Nissan wholesale marketing) in 2016 said Nissan wanted its entire vehicle fleet scanned, noting that two 1995 vehicles even need scans.
"Introduced in 1996, Nissan vehicles systems have the ability to capture and record DTCs of vehicle systems within the vehicle Electronic Control Units (ECU)," Nissan's position statement indicates. "All 1996 to current vehicles that contain a 16-pin OBD2 port have the potential to have a diagnostic system scan. In vehicles without an OBD2 port it may be necessary to locate other vehicle data link connectors to perform this task."
So why 2008? Nissan certified collision growth program administrator Chad Gough told us in January that the OEM picked 2008 as a start date because of "additional system enhancements such as occupant detection, dual stage SRS systems, and other smart technologies. Thus, while it is recommended that all 1996 vehicles and newer have a post scan conducted, it is required all 2008 and newer vehicles are scanned to confirm that all systems are connected, calibrated, and functioning as designed." (Emphasis his.)
For all intents and purposes, even if Nissan had actually said that no scans were required for cars older than 2008, it might as well still be saying "all." Many older Nissan and Infinitis are likely to be automatic totals anyway.
Only 35.5 percent of repairable vehicles were 7 years or older in 2018, according to CCC. The average total-loss vehicle in 2018 was only 9.66 years old. The valuation average was $9,498, $9,202 for Asian vehicles.
For context, a base 2008 Infiniti G35 Journey sedan in Infiniti's Tennessee P.O. Box ZIP Code had a typical listing price of only $8,057 as of Tuesday, according to Kelley Blue Book. A 2008 Infiniti QX56 was worth around $11,999.
The average vehicle on the road is 11.8 years old, which would translate to the year 2008 early next year.
More information:
"Making Scanning a No-Brainer: Request Your Complimentary asTech Device Today!"
Nissan (converted to PDF, redacted by Repairer Driven News), July 15, 2019
Nissan, July 15, 2019
Nissan, July 15, 2019
Images:
The asTech is seen at SEMA 2017. (John Huetter/Repairer Driven News)
The 2008 Nissan Altima saw owners get "standard Anti-lock Braking System (ABS) with Electronic Brake force Distribution (EBD) splash guards," according to Nissan. (Provided by Nissan)
Share This: