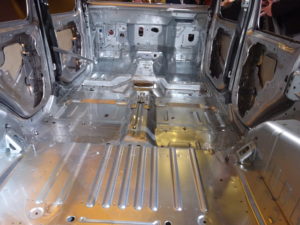 Calling the potential for an incorrect repair "significant," FCA in a position statement last fall specifically warned auto body shops not to clip vehicles.
"FCA US LLC strictly prohibits the collision repair process of 'clipping', the general practice of clipping would include the sectioning of multiple vehicles at the A-pillar, floor, rocker panel and other locations which contain advanced high-strength steel reinforcements," FCA wrote in a Nov. 20, 2019, structural repairs position statement. "These panels must be replaced at the factory seams when applicable. Risk of improper repair is significant and is not a supported practice."
The previous version of the position statement had already banned partial replacement of "structural panels" when no OEM repair procedures existed for doing so. That FCA prohibition exists in the updated Nov. 20, 2019, position statement as well, right above the anti-clipping bullet point.
"Unless partial replacement procedures are documented in an FCA US LLC publication, structural panels must be installed in their entirety; partial replacement or 'sectioning' of panels may compromise vehicle structure," the new position statement states.
The 2019 position also adds a warning that FCA leases demand OEM parts.
The rest of the document is more or less identical to the 2011 position statement it replaces. Still, it's worth emphasizing other items explaining what FCA sees as a valid collision repair — and what else it doesn't.
Any repairs performed not using Mopar Parts, and not following published repair guidelines and procedures, may expose current or future vehicle owners and occupants to unnecessary risk. When restoring a collision-damaged vehicle to pre-loss condition, consideration must be given to the following:
• All structural distortion has been identified and corrected using appropriate structural straightening equipment ("frame rack") and a three-dimensional measuring system.
• All damaged panels have been repaired or replaced.
• All replaced panels provide the as-built structural equivalence and corrosion protection of the original panels. …
• FCA US LLC does not support the use or reuse of any structural component which has been removed from a vehicle previously damaged, flooded, burned, scrapped or removed from use for any other reason commonly referred to as "salvage parts."
• While some salvage parts may "appear" equivalent, there can be dramatic differences in the design and functional characteristics which cannot be determined by a visual inspection and which could have a negative effect on the vehicle occupants in a future collision event.
• Salvage components may have been affected by crash impact loads, incorrect, improper or inadequate disassembly and removal procedures, weathering or environmental exposure outside of that expected during normal use.
• Salvage components are not traceable should a component recall be required in the future. (Minor formatting edits.)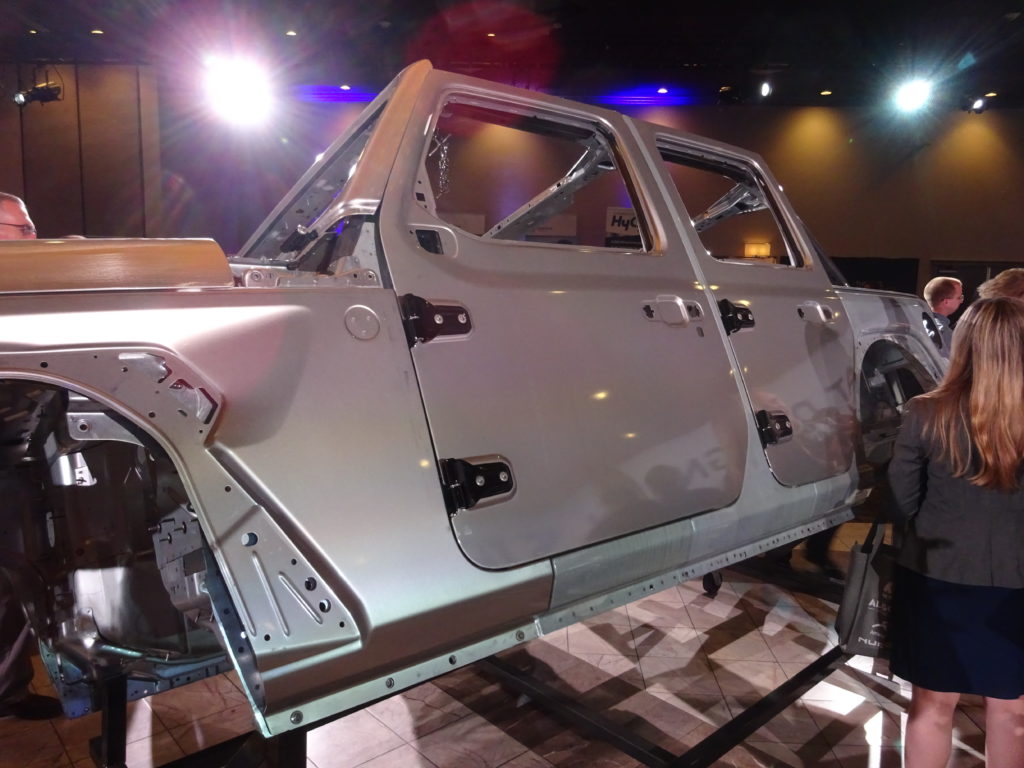 FCA in another new position statement warned about all recycled parts, not just structural ones. That document also warns repairers that it doesn't want you using salvaged airbags or restraint system parts.
"Many factors can influence the integrity and quality of salvage parts including but not limited to weather, previous damage, improper removal or transfer of parts," FCA wrote in the Nov. 20, 2019, salvage and recycled parts position statement. "Because of this, FCA US LLC does NOT approve the use of salvage or recycled parts in the event that collision repairs are necessary."
"FCA US LLC airbag and restraint systems are carefully designed and engineered to protect the safety of all passengers. Using salvaged restraint systems could affect the timing and performance of these safety systems. FCA US LLC only approves the use of new airbag systems and components, installed using original FCA US LLC repair procedures. Using salvage parts can lead to the following events:
"• Compromised crush zones caused by previous repairs.
"• Additional installation time due to variations in fit and finish.
"• Exposure to adverse elements and conditions that have not been considered by FCA US LLC.
"• Additional repair time based on variations in storage and delivery practices.
"FCA US LLC limited warranties only apply to genuine FCA US LLC original equipment parts. FCA US LLC is not responsible for any costs associated with part failure caused by use of any parts other than FCA US LLC genuine replacement parts." (Minor formatting edits.)
Another new November position statement targeted aftermarket parts.
More information:
FCA, Nov. 20, 2019
"REPAIR PARTS USED FOR STRUCTURAL REPAIRS"
FCA, Nov. 20, 2019
"USE OF SALVAGE/RECYCLED PARTS"
FCA, Nov. 20, 2019
Experian 3Q "State of the Automotive Finance Market" slides
Featured images: The body of the 2018 Jeep Wrangler is seen at the 2019 Great Designs in Steel in May 2019. FCA in a November 2019 position statement warned body shops not to repair neither it nor the OEM's other vehicles with "clipping." (John Huetter/Repairer Driven News)
Share This: