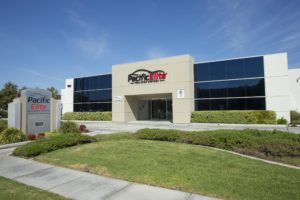 Major California multi-shop operator Pacific Elite announced Wednesday it would merge with Crash Champions to create "the 5th largest independent MSO in the country."
A news release described a merged company with private equity support and plans to expand further, which could make it a stronger buyer and competitor in certain collision markets.
The new company, nicknamed "CombineCo" in a news release, would span 39 locations. Pacific Elite has 23 Southern California shops, and Crash Champions owns 13 in the Chicago area and three Ohio shops it bought this year.
"In joining forces with Pacific Elite, another one of the industry's most respected and fastest growing regional collision repair platforms, Crash Champions is now positioned to take advantage of the scale benefits of being a national MSO and create further regional diversity in new geographic markets," Crash Champions CEO Matt Ebert said in a statement. "Just like Pacific Elite, we pride ourselves on giving our customers a high-quality experience and creating a rewarding work environment for our shop employees, and I look forward to working together to amplify our efforts in this regard."
It appears Ebert will run the merged company. The news release said Pacific Elite co-founders President Mike Salyards and Tim Mullahey would "remain active in the business focusing on operations and growth." They'll also own a piece of the combined collision repair MSO.
"This business partnership with Crash Champions is a major milestone for our company," Mullahey said in a statement. "Mike and I started Pacific Elite in 1998 with the shared goal of providing the highest level of customer care to vehicles with collision damage. We have made significant progress thus far in reaching our goal, and we now have a partner in Crash Champions with a shared emphasis on operational excellence and customer satisfaction, as well as the industry expertise in the Midwest to help us grow our footprint and further enhance the customer experience in our shops."
Terms of the deal were not disclosed, but Pacific Elite said it included an investment from A&M Capital Opportunities. The private equity firm had already invested in Crash Champions in June 2019.
"After seriously considering a range of different options, we are confident that this combination of two leading regional providers with the financial backing of a capital partner that is well-versed in the automotive collision repair industry is the best path forward to realize our expansion ambitions, and we could not be more energized about the future of our company," Salyards said in a statement.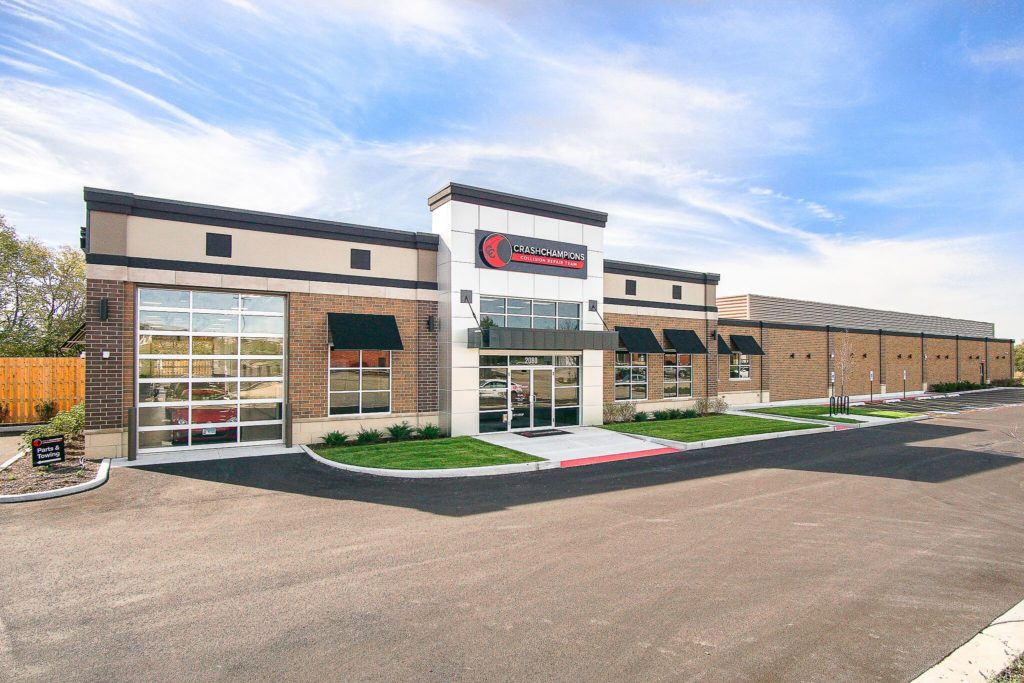 A&M Capital Opportunities manages $500 million in assets, but that's just part of the more than $3 billion Alvarez & Marsal Capital has in capital commitments (including AMCO's $500 million).
A&M Capital Opportunities describes its target investment as $15-$45 million, involving a company with $5-$20 million in earnings before interest, taxes, depreciation and amortization and an enterprise value of $25-$150 million.
The company said potential uses of its investments include "Growth Capital" and "Buyouts and Recaps of High Growth Businesses."
The news release also mentions debt financing led by Madison Funding and also involving Antares Capital and BMO Sponsor Finance. Goodwin Procter advised AMCO, and B. Riley FBR and Ferruzzo & Ferruzzo advised Pacific Elite.
The Romans Group observed in its 2019 "A 2018 Profile of the Evolving U.S. and Canada Collision Repair Marketplace" that the 2019 A&M investment might spur a Crash Champions acquisitions hunt.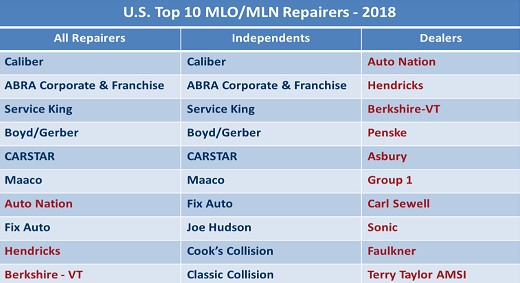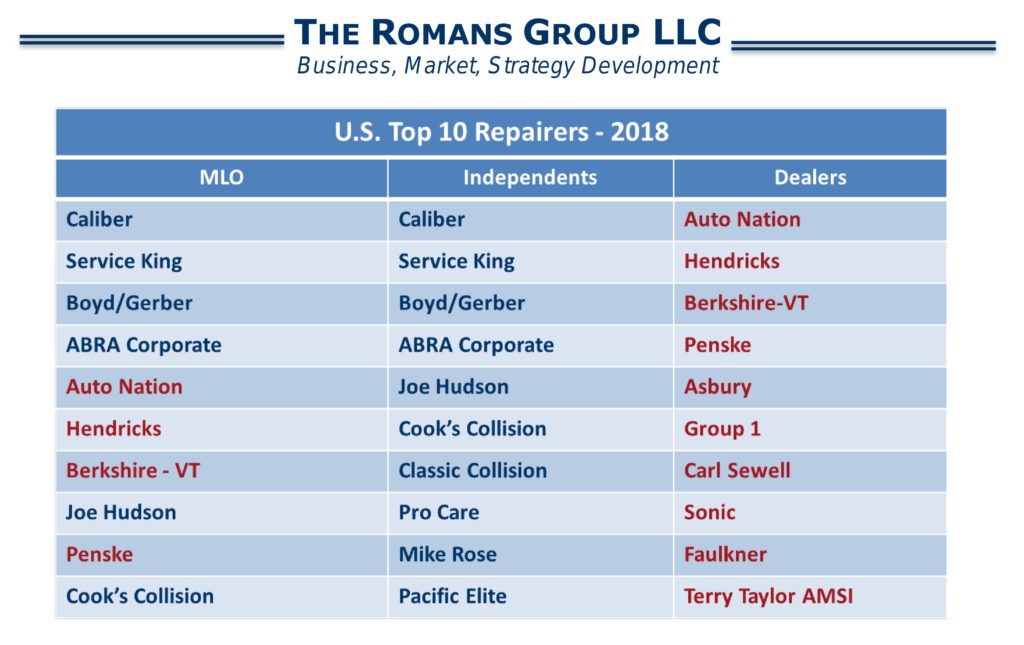 "The super regionals and regional consolidators, like Classic Collision and Joe Hudson, have also turned up their M&A activity in the last 15 months," the Romans Group wrote in a December 2019 media summary of the report. "We expect an Illinois-based MLO, Crash Champions, which recently closed its private equity investment relationship with A&M Capital to be on the hunt for MLO, single-location, brownfield, and Greenfield expansion opportunities."
"The investment will provide Pacific Elite with a capital partner to accelerate the Company's buy-and-build strategy and support identified growth initiatives," the Wednesday news release stated.
Neither Pacific Elite nor Crash Champions were among the non-dealership collision repair revenue Top 10 in the Romans Group report — but that tally would reflect the market before ABRA bought No. 9 Cook's Collision and Nos. 1 and 2 Caliber and ABRA merged. However, Pacific Elite was in the 2018 Top 10 for non-franchise, non-dealership chains.
Classic Collision in January had called itself "the fifth largest MSO in the industry" with 34 shops, though this tally did not appear to count franchise or dealership collision repair facility footprints. That company also is supported by a private equity bankroll; New Mountain Capital bought it in January.
More information:
"Pacific Elite and Crash Champions Announce Merger"
Crash Champions, March 18, 2020
Images:
A Fullerton, Calif., Pacific Elite auto body shop is shown. (Provided by Pacific Elite)
The Batvia, Ill., Crash Champions is shown. (Provided by Crash Champions)
The Romans Group's 2018 estimates of the largest franchise, dealer and independent multiple-shop operations gives an indication of where Classic Collision stands in relation to some rivals. (Provided by the Romans Group)
The Romans Group's 2018 estimates of the largest non-franchise multiple-shop operations and dealership collision networks gives an indication of where Classic Collision stands in relation to some rivals. (Provided by the Romans Group)
Share This: