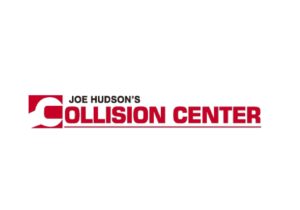 TSG Consumer Partners on Thursday announced it would buy — and grow — the 110-location Joe Hudson's Collision Centers chain currently owned by another private equity firm.
Current majority owner Carousel Capital, who bought into the company during a 2014 recapitalization, and Joe Hudson's management will remain minority shareholders, TSG said.
The TSG deal is expected to close this quarter. Terms were not disclosed.
TSG said it tends to hang onto an investment "for five years or more, ensuring that we've charted a course for success well into the future."
Both Joe Hudson's and TSG on Thursday described plans to grow the collision chain.
"JHCC's longstanding reputation for providing customers with exceptional service has enabled it to grow into one of the leading regional players in the collision repair industry," TSG managing director Pierre LeComte said in a statement. "We are thrilled to join forces with JHCC CEO Traweek Dickson and the management team as the Company looks to capitalize on a number of compelling growth opportunities, including increasing its geographic footprint and expanding in its existing and adjacent markets."
Joe Hudson's currently has operations in nine states: Alabama, Florida, Georgia, Kentucky, Mississippi, North Carolina, Tennessee, Texas and Virginia.
"TSG represents an ideal partner for us as we enter our next phase of growth," Dickson said in a statement. "TSG's collaborative approach, innovative marketing prowess and deep operational expertise will be invaluable as we continue to deliver best-in-class service to our customers, further scale our leading regional platform, and build out our digital and consumer marketing efforts."
"Working alongside founders and management teams, we offer a host of value-added services including distribution expertise, product innovation resources, consumer insights, and digital fluency," TSG's website states. "Together, we build and grow best-in-class brands."
Joe Hudson's had already been booming as one of the "superregionals" fueled by private equity money, FOCUS Investment Banking wrote in July 2018. Early the next month, Romans Group founder Vincent Romans estimated the company ranked No. 8 in non-dealership collision chains.
"Joe Hudson Collision Centers has been on a tear," FOCUS wrote in July 2018. "Their acquisition of 13 Car Guys shops in central Florida is one of the largest transactions of 2018. JHCC now operates 77 locations in 6 states and is approaching $200 million in revenues."
FOCUS had written at the time that Carousel was "aggressively funding" Joe Hudson Collision, and it seems like TSG might have even more money to pour into the company should it desire to do so.
TSG says it has about $9 billion in assets under management, including a $4 billion fund closed in February which "will primarily focus on high-growth consumer companies through equity investments between $200 million and $800 million."
Carousel said its portfolio includes $7.5 billion worth of "current and realized" enterprise value and described raising $1.2 billion over its history, including a $400 million fund that appears to be its most recent.
Carousel in 2014 called Joe Hudson's its fifth automotive aftermarket company, and collision repairers might also remember Carousel as the firm which sold Meineke and MAACO parent company Driven Brands to Roark Capital in 2015.
Spokesman Kevin Siegel of Sard Verbinnen & Co. said Thursday that TSG had automotive exposure too, citing brake company Power Stop as an example. He said past TSG portfolios have included companies like detailing products manufacturer Meguiar.
Gerber Collision parent company Boyd Group examined the power of such "superregionals" during its earnings call earlier this month.
Asked about what a reduced number of midsized MSOs would mean for the company, which also owns Boyd Autobody and Assured Automotive, CEO Brock Bulbuck said he felt the answer was that smaller and midsize MSOs would continue to grow to "next-level MSO" levels.
Bulbuck referenced Romans' 2018 observation of a record number of MSOs on the market with $20 million or more in sales. So while a lot of the historical mid- to large MSOs had already been bought out, "we continue to have new ones going up into that category," Bulbuck said.
Bulbuck also observed that a "very small percentage" of the industry was actually consolidated. Large MSOs only had about 15 percent market share, and Boyd had much room to grow in existing markets and into new states, he said.
More information:
"TSG Consumer Partners to Acquire Joe Hudson's Collision Centers"
TSG Consumer Partners via Business Wire, Aug. 22, 2019
"State of the Collision Repair Industry"
FOCUS Investment Banking, July 25, 2018
Featured image: The Joe Hudson's Collision Centers logo. (Provided by Joe Hudson's Collision)
Share This: