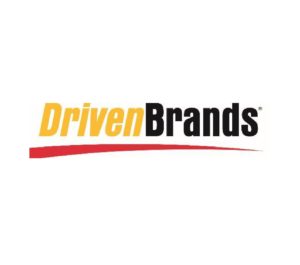 Bloomberg on Tuesday cited unidentified sources to report that Roark Capital is considering selling Driven Brands next quarter for up to $2 billion.
Driven Brands franchises the CARSTAR and Maaco brands to collision repairers and auto painters. Roark Capital bought the company in April 2015 when the the Driven Brands portfolio included a combined 1,500 shops distributed among brands including Maaco, Aero-Colours, Meineke, AutoQual, Drive N Style, Econo Lube & Tune, Merlin 200,000 Mile Shops and Pro Oil Change.
All of the companies combined at the time did $1 billion in sales, which isn't too shabby if you're the franchisor collecting a cut of their revenue. (For example, a Maaco franchisee at the time was paying 8 percent back to the company.)
It then proceeded to buy CARSTAR in October 2015 and CARSTAR Canada in December 2015, which together brought the portfolio up to more than 2,200 locations in the U.S. and Canada yielding nearly $2 billion in sales. Other automotive acquisitions followed.
It's clear from recent years and consolidation that private equity likes the collision repair industry, and Bloomberg said its sources felt other PE companies would be interested in buying Driven Brands.
"A final decision on pursuing a sale hasn't been made and Roark may decide to keep the company, they said," Bloomberg reported.
Driven Brands declined to comment on the report. Roark has not yet returned email messages.
Roark says it invests in franchise and multiunit companies and has historically worked with dozens of brands bringing in a combined $37 billion in system revenues. It has raised $12 billion in capital since its launch.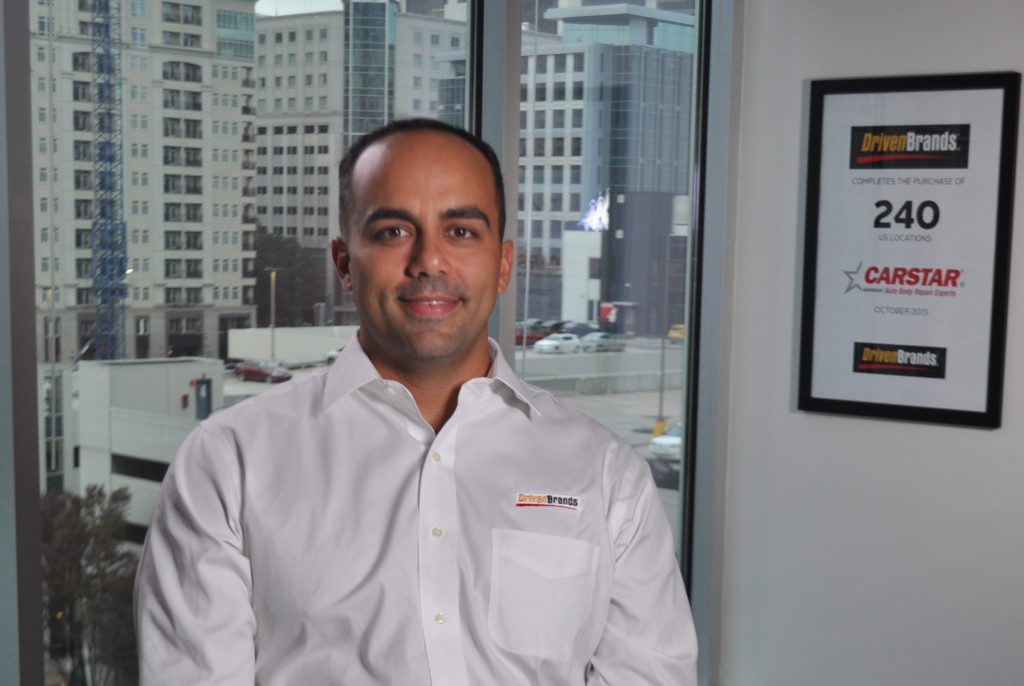 Then-Driven Brands Paint & Collision Group President Jose Costa in 2015 said Driven Brands wanted to add billions more to its companywide sales.
"We want to quadruple our system sales," said Costa, whose paint and collision group in 2015 included CARSTARs, Drive N Style and MAACO. Driven Brands' other three verticals at the time included automotive repair and maintenance, parts distribution, and quick lube business groups.
"We want to own the aftermarket automotive space in those four verticals," Costa, who left Driven Brands in 2017, said in 2015.
For CARSTAR's part, President Michael Macaluso in July said the company had "very very bold plans" to hit 1,000 stores in the U.S. and Canada by 2021.
Company profile
Kroll Bond Rating Agency in March 2019 rated what was expected to be $300 million in Driven Brands Class A-2 Notes debt on equal standing with another $780 million in notes issued since July 2015. Its research offers the industry some insight into Driven Brands and auto repair rivals within.
Kroll said that as of Dec. 29, 2018, CARSTAR and Maaco made up about 58 percent of Driven Brands' sales. Meineke made up another 21 percent. Nearly all of the royalties are from the company's locations in the U.S., with about 5 percent of annual royalties from Canada.
Kroll said the average Maaco location has a car count of 19 vehicles weekly, while CARSTAR averages 14.
The average Driven Brands paint and collision segment location — which would combine results from Maaco, CARSTAR and Drive N Style — generates $1.4 million a year in sales annually, and this has been "relatively steady over the past several years," Kroll wrote. Driven Brands handled more than 940,000 vehicles in 2018 among what has grown from more than 1,000 facilities in 2005 to more than 1,180, according to Kroll's March report. (It didn't specify the date accompanying the 1,180 tally.)
Kroll reported that about 25 percent of the combined Maaco, CARSTAR and Drive N Style paint and collision segment's business could be attributed to fleets (19 percent collision and 6 percent paint) and 75 percent of it due to consumer work (44 percent collision, 31 percent paint).
Of Driven Brands' 2,600 locations as of the March 19, 2019, report, 88 percent were franchises, with the average franchise tenure more than 17 years.
"KBRA views Driven Brands' management team as having a wide variety of experience in the operation of franchise concepts," Kroll wrote. "Since 2012, the current management team has completed multiple acquisitions and KBRA believes that the team has a proven track record in successfully integrating new companies. The Company acquired and successfully integrated 1-800-Radiator in June 2015, CARSTAR U.S. in October 2015, CARSTAR Canada and North Florida Lubes in December 2015 and Take 5 Oil Change and other quick lube locations since 2016. Over the years, the management team has consolidated the Driven Brands' corporate office and restructured shared systems, processes and procedures across brands."
It also felt that even if Driven Brands went under, brands including CARSTAR, Maaco and Meineke would endure and have value.
More information:
"Roark Capital Weighs $2 Billion Driven Brands Sale"
Bloomberg, Aug. 13, 2019
Driven Brands $300 million 2019-1 senior secured notes report
Kroll Bond Rating Agency, March 19, 2019
"KBRA Assigns Preliminary Ratings to Driven Brands Funding, LLC – Series 2019-1 Senior Secured Notes"
Kroll via Business Wire, March 4, 2019
Images:
The Driven Brands logo is shown. (Provided by Driven Brands via PRWeb)
Driven Brands paint and collision group President Jose Costa is seen next to a decoration celebrating the Driven Brands purchase of CARSTAR. (Provided by CARSTAR)
Share This: