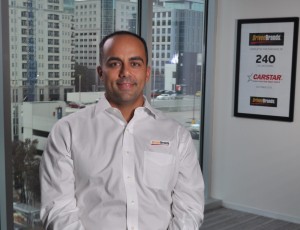 Driven Brands' acquisition of both the U.S. and Canadian CARSTARs, 1-800-Radiator & A/C and North Florida Lubes within six months are just the beginning of the automotive group's buying spree, the company indicated this week.
"Adding CARSTAR Canada to the Driven Brands portfolio is part of the company's overall strategy to grow through acquisitions," the company wrote in a news release announcing the purchase of those more than 230 branches. "This newest addition strengthens the company's position as a North American powerhouse in the automotive aftermarket franchising industry."
Driven Brands President and CEO Jonathan Fitzpatrick reiterated the same in an email Tuesday announcing the company had bought North Florida Lubes and its 65 locations in Florida and Georgia.
"At Driven Brands, we are committed to building our business through the acquisition of iconic and well-respected brands that will accelerate our growth and complement our existing product portfolio throughout the U.S. and Canada," he wrote.
---
More CARSTAR, Driven coverage
---
However, he stressed that the company hadn't forgotten its existing franchises. "(W)e remain focused on our top priorities – driving more business to your centers and helping you become more profitable," Fitzpatrick wrote.
In October, Driven Brands bought the 240-plus U.S. CARSTAR locations. In June — less than two months after Roark Capital Group bought Driven Brands from Harvest Partners — Driven acquired the more than 200 1-800-RADIATOR branches.
Following CARSTAR Canada's sale Wednesday, Driven Brands boasted more than 2,200 locations in the U.S. and Canada yielding nearly $2 billion in sales, the company said.
And that's only the beginning.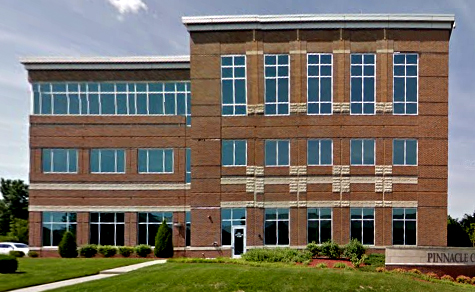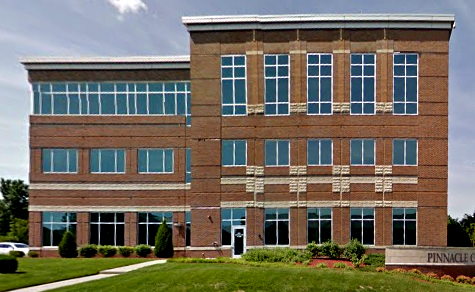 'A lot more acquisitions' in paint and collision
Driven Brands Paint & Collision Group President Jose Costa said in a conference call with media Monday that Driven wanted to add billions more to its companywide sales. On Monday — remember, the CARSTAR Canada deal hadn't been announced yet — the company was doing about $1.5-$1.6 billion, according to Costa.
"We want to quadruple our system sales," said Costa, whose paint and collision group includes CARSTARs, Drive N Style and MAACO. Driven Brands' other three verticals following a recent reorganization involve automotive repair and maintenance, parts distribution, and quick lube business groups.
"We want to own the aftermarket automotive space in those four verticals," Costa said. He said one should expect to "see a lot more acquisitions" under the paint and collision group.
Costa said Driven Brands picked acquisitions based on an "EBITDA standpoint," referring to earnings before interest, taxes, depreciation and amoritization.
One goal was to double EBITDA in 12 months, and the company was "on target to hit that" and looking to perhaps doubling again in two years, he said.
In Paint and Collision, Costa discussed "adding more stores in more states," and said there was no reason why CARSTAR U.S.' 240 stores couldn't double in the next 2-3 years.
CARSTAR U.S. President Dan Young described his chain's growth here as a combination of franchising more stores, adding more locations to the control of a successful local CARSTAR franchisee and perhaps even buying an MSO of some size. (While not completely off the table, buying a large MSO wasn't being seriously considered now, Costa said.)
Being under a booming automotive group such as Driven could be good for local franchisees, as Costa said he hoped to see stores increase profitability by a couple of points because of the company's leverage in purchasing. Driven Brands went from a buyer of $50 million in goods to nearly $100 million "overnight" after purchasing CARSTAR, according to Costa. So suppliers might be amenable to knocking a few bucks off the price of goods to court that kind of volume.
Costa said Driven Brands wasn't just buying up CARSTAR U.S. only to sell it to another private equity firm.
"We buy things to keep them and grow them," he said.
At Driven Brands' parent Roark Capital, "they still own their first investment," Costa said.
"They won't do a buy and flip (of CARSTAR)," he said.
Images:
CARSTAR's Kansas City-area corporate headquarters. (Provided by CARSTAR)
Driven Brands Paint & Collision Group President Jose Costa. (Provided by CARSTAR)
Share This: