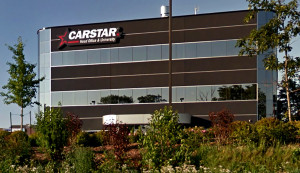 Going for the matched set, Driven Brands announced Wednesday it has bought CARSTAR Canada's more than 230 locations for an unspecified amount.
The company, a subsidiary of Roark Capital Group, bought the U.S. CARSTAR operations for an undisclosed amount less than two months ago. The Canadian purchase places 450 total CARSTAR locations and $700 million in sales under one roof, Driven Brands said Wednesday.
"As we continue to accelerate our exposure and growth throughout North America, Driven Brands remains committed to maintaining a portfolio of brands that our customers associate with quality," Driven Brands President and CEO Jonathan Fitzpatrick said in a statement. "CARSTAR has a long and established history in Canada and I'm proud to have this iconic brand join the Driven Brands family. CARSTAR not only strengthens our product offering and expertise, but builds upon our established footprint in Canada."
CARSTAR Canada will be placed into the new Paint & Collision Group alongside its American sister. The group, led by President Jose Costa, also includes Drive N Style and MAACO.
"I'm very excited to have CARSTAR Canada join Driven's Paint & Collision business segment," Costa, the former CEO of MAACO, said in a statement. "CARSTAR Canada adds depth to our already impressive service offering and further establishes Driven Brands as a company that can provide all automotive services to our customers across North America."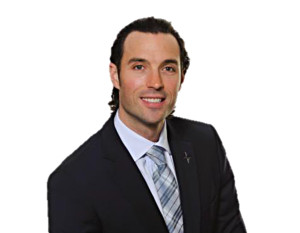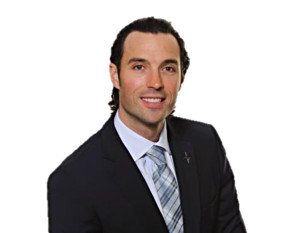 CARSTAR Canada CEO Sam Mercanti will become chairman of the chain, while Michael Macaluso will remain president, and Macaluso will report to Costa. The company headquarters will remain in Hamilton, Canada.
"CARSTAR Canada and our customers will benefit from Driven Brands' and Roark Capital's best in class executive teams and their extensive franchising expertise across a number of industries including automotive and retail services," Mercanti said in a statement. "This is an ideal opportunity to leverage our combined franchise networks and improve operational efficiencies while enhancing the customer experience."
Of course, given the major shake-up a month after the CARSTAR U.S. purchase — when CEO David Byers was ousted in favor of insurance relations Senior Vice President Dan Young, among other executive layoffs — one wonders about his and Macaluso's job security. But a Driven Brands representative wrote they and other members of their team would stay.
"There are no changes planned for the executive team there," CARSTAR spokeswoman Debby Robinson wrote.
"This is a very positive development for CARSTAR Canada, our customers and our partners," Macaluso said in a statement. "Joining the Driven Brands family will bring new capital resources to CARSTAR, allowing us to strengthen and grow for the future. This joining of forces demonstrates both of our organization's drive to be humble and hungry."
More information:
"Roark Capital Portfolio Company Driven Brands, Inc. Acquires CARSTAR's Canada Operations"
Driven Brands via PRNewswire, Dec. 2, 2015
Images:
Going for the matched set, Driven Brands announced Wednesday it has bought CARSTAR Canada's more than 230 locations for an unspecified amount. (Provided by CARSTAR)
Michael Macaluso will remain president of CARSTAR Canada following its sale to Driven Brands. (Provided by CARSTAR)
Share This: