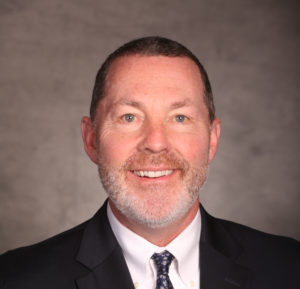 Boyd Group Chief Operating Officer Tim O'Day will succeed longtime CEO Brock Bulbuck effective Jan. 2, 2020, the company announced Tuesday.
Bulbuck will remain as executive chairman of the company, whose portfolio includes Gerber Collision and Glass. O'Day's COO job will be divided among other managers.
O'Day started at Gerber Collision in 1998 and continued there through its sale to the Canadian Boyd Group in 2004, upon which he was named U.S. chief operating officer. In 2008, O'Day also received the Boyd U.S. operations presidency, and in 2017, he was promoted to president and COO for the entire Boyd Group. Prior to Gerber, his career included time at Midas and what was then Globe Glass & Mirror.
O'Day also has served as chairman of the I-CAR board since 2018.
"I am honored that the Board has selected me as Boyd's next CEO and I am extremely excited for our future," O'Day said in a statement. "We continue to execute against a solid business strategy supported by an excellent long-tenured leadership team that has delivered outstanding results over the past several years. This leadership team, combined with Brock's continuing support as Executive Chair, will provide for a smooth transition and will continue to position Boyd well for the future."
Bulbuck became Boyd Group CEO in 2010 and has been with the company since 1993. He said this week he desired a little more work-life balance after 10 years as CEO and to "start to slow down as I enter my 60's."
Additionally, "I feel great about where the company is right now," Bulbuck said on an earnings call Wednesday. It's "tracking well" to hit his goal of doubling in size from its 2015 level by 2020, and so the timing was right, he said.
In 2020, the Boyd Group (which also owns Boyd Autobody and Assured Automotive) should be articulating its next set of goals and it seemed appropriate that the CEO who'd have to achieve that would be in place, according to Bulbuck.
O'Day was ready for the job and "fully capable," and the duo have been "more like partners" over the past 15 years, Bulbuck said.
"I didn't make a move without talking to Tim," Bulbuck said. He said he didn't see where this or the leadership from the "Brock, Tim and Pat team" would change going forward.
Bulbuck said the transition process started a while ago, with O'Day being involved in activity like investor relations and working with and serving on the board. O'Day and independent Boyd Group Chairman Allan Davis both predicted the changeover would be seamless.
Asked what as COO and at Gerber prepared him to lead the entire Boyd Group, O'Day mentioned the "WOW Operating Way" strategy, calling it a significant step for the company. He said he was "heavily involved" since Boyd bought Gerber in 2004, including with key strategic decisions.
Bulbuck said that while he would accompany O'Day once a year to meetings with carriers, O'Day had the primary relationship with the company's insurance business partners.
"Those clients now will have a relationship with the CEO of the company," Bulbuck said.
O'Day will retain the presidency of the Boyd Group as well as its CEO title. His COO duties will be split among others in the leadership team, and O'Day said this wouldn't be a significant transition either — many had been performing such work over the past year.
More information:
"Boyd Group Income Fund Reports Strong Growth in Second Quarter 2019 Results and Announces CEO Succession Plan"
Boyd Group, Aug. 13, 2019
Boyd Group second-quarter 2019 earnings call
Boyd Group, Aug. 14, 2019
Featured image: Boyd Group Chief Operating Officer and soon-to-be CEO Tim O'Day. (Provided by Boyd Group)
Share This: