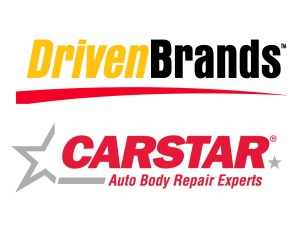 Calling the ensuing franchise combination a "powerhouse," Maaco parent company Driven Brands announced Thursday it had purchased the 240-location collision repair competitor CARSTAR.
Driven Brands itself changed hands earlier this year when Harvest Partners sold it to Atlanta-based Roark Capital Group.
The companies didn't disclose the price of the sale Thursday.
Driven Brands will place CARSTAR into a new Paint & Collision division including Maaco and Drive N Style and led by Maaco President Jose Costa.
"We are energized by the addition of CARSTAR to the Driven Brands portfolio, and know it will play an important part in the newly created Paint & Collision business segment," Costa said in a statement.
"I look forward to working with the new members of our franchisee family and to bringing technological developments and competitive pricing to all of our customers," he added.
CARSTAR CEO David Byers and the rest of his management team will continue to lead that company.
All the companies under the Paint & Collision division will remain individual brands, but Driven Brands and CARSTAR said the larger division will "streamline services and share expertise to improve the customer experience and profitability for franchisees" as well as use the best practices from the three different companies. Not surprisingly, Costa also plans to use the new division's size to get better deals from vendors.
"We will benefit from Driven Brands and the Roark Capital team's extensive franchising knowledge across a number of retail categories including automotive, retail services and restaurants," Byers said in an statement. "And, there are many opportunities for improving operational efficiencies, customer engagement and national branding as part of their portfolio. This move also will bring new capital resources to CARSTAR to continue to drive our growth."
At the time of its April sale to Roark Capital, Driven Brands's 1,500-location automotive empire also included Aero-Colours, Meineke, AutoQual, Econo Lube & Tune, Merlin 200,000 Mile Shops and Pro Oil Change.
It's unclear if the terms for new or existing franchisees would change under the deal. CARSTAR's details weren't immediately available, but Aero-Colours repairer/painter franchisees pay Driven Brands 7 percent of gross revenues for various services, and Maaco shops pay back 8 percent of gross revenues, for example.
The news release Wednesday notes Driven Brands has bought 10 companies, not counting CARSTAR, since 2013 and plans to "grow through acquisition."
The companies estimated Thursday that buying CARSTAR would bring the company to 2,000 locations with revenues of $1 billion.
Roark Capital also owns an eclectic family of brands including Arby's, Carl's Jr., Cinnabon, Anytime Fitness, Batteries Plus Bulbs, Massage Envy, Pet Supermarket and Waxing the City (waxing humans, not cars).
"At Driven Brands, we are committed to expanding our footprint through the acquisitions of complementary brands that can help elevate our presence in the communities we serve," Driven Brands President and CEO Jonathan Fitzpatrick said in a statement. "CARSTAR — an iconic brand that is well-recognized and respected by leading insurance companies — brings us additional expertise in the collision repair business. We are excited about the strength this addition brings to the Driven Brands family creating an unrivaled North American powerhouse in automotive franchising."
CARSTAR has seen year-over-year sales growth of 8.3 percent for its franchises so far this year and overall sales of $386 million from January-June. (The company also boasts that the collision industry as a whole only had first-half same-store sales growth of 4.3 percent, which is interesting in itself.)
"In addition, CARSTAR is expanding its insurance relationships, securing MSO programs with several of the top insurance carriers," the news release states.
More information:
"Roark Capital Portfolio Company Driven Brands, Inc. Acquires CARSTAR Auto Body Repair Experts"
Driven Brands, Roark Capital, CARSTAR via PR Newswire, Oct. 22, 2015
Featured image: The Driven Brands and CARSTAR logos are shown. (Provided by Driven Brands, CARSTAR)
Share This: