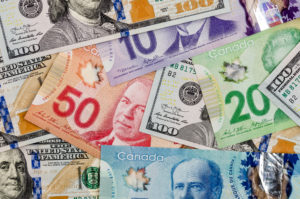 Earnings reports and a survey of the collision repair ecosystem found auto body shops and LKQ able to grow sales last quarter despite what CCC reported was a decline in collision and liability claims.
LKQ reported July 25 that its North American same-day revenue growth in aftermarket parts and salvage rose 0.7 percent in the quarter.
"We continue to perform well in North America," CEO Nick Zarcone told investors on an earnings call, noting that CCC found the claims LKQ relies upon were down 2.6 percent year over year in the three months ending June 30. (Special thanks to Seeking Alpha, whose transcript helped us identify speakers and check quotes.)
"This softness was nationwide," Zarcone said. He said 40 out of 50 states saw declines in repairable claims.
In addition, miles driven "slowed," with more people working from home and shopping online, he said.
Asked about the collision trend and total losses, Zarcone said LKQ has a "very deep and ongoing relationship" from CCC and asked the information provider "point blank" recently about the decline in repairable claims.
"That's really what drives our business," Zarcone said of the claims.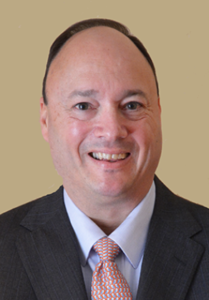 According to Zarcone, CCC said a milder 2019 winter reduced some volume. Miles driven had also begun to flatten out between May 2018 and April 2019, up only 0.6 percent, Zarcone said. That increase largely involved fleet miles, not personal miles, and more accident-prone teenagers and seniors "are not in the fleet segment," he said.
Both CCC and LKQ think this has a "slight impact" on the parts giant.
Zarcone also said total loss rates have continued to "nudge their way" upward a bit to 19.3 percent between June 2018 and May 2019 compared to 18.7 percent in 2018. On the other hand, Zarcone said the latter was "not a bad thing" since it meant LKQ could buy more salvage cars.
Boyd Group CEO Brock Bulbuck, whose company relies heavily on its subsdiary Gerber Collision for revenue, also discussed a claims slowdown during an earnings call Wednesday.
An analyst said claims increased year over year between 2009 and 2018 but now was slowing and declining sequentially. Asked for perspective on the decline and if it was merely related to miles driven, Bulbuck noted that the growth in vehicles was flattening.
Advanced driver assistance systems might also be creating "some nominal" frequency decline, he said in response to another question. "There is likely some impact from that," he said.
Improved same-store sales at repairers, too
As the collision and liability claims fueling LKQ also drive the auto body repair industry, the CCC data provides a crude sense of how a shop is doing compared to "the market."
With that in mind, it's interesting to see that both the Boyd Group and dozens of shops and other industry businesses surveyed by Raymond James and Supplement Advisory reported positive sales in the second quarter.
Boyd, which also owns Boyd Autobody and Assured Automotive, said same-store sales rose 5.2 percent in the second quarter to nearly $475.6 million in Canadian dollars, 5.4 percent if adjusted for one less workday in Canada during that time. Bulbuck called same-store sales "strong" during an earnings call Wednesday and in a news release Tuesday.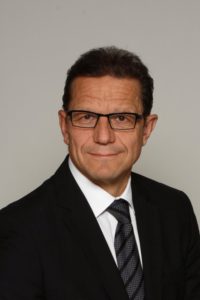 "While the industry-wide technician shortage continues to exist, we've been able to deliver above average same-store sales growth in Q2," Bulbuck said in a statement Tuesday. "We attribute this to continued strong demand in most of our markets, an increased component of parts sales in our sales mix along with modest growth in our technician capacity. Entering the third quarter, although demand remains healthy in most of our markets, the challenges of vacation, combined with softness in some markets as well as stronger comps, has us starting the quarter with much lower same-store sales growth than we have achieved in the first half of the year. Looking to the balance of 2019 and beyond, we continue to be confident that we will maintain our progress toward our long-term growth targets and operational plans."
Boyd Group same-store sales are up 5.2 percent for the six months ending June 30 for a total of nearly $937.8 million CAD. The company altogether had done more than $1.1 billion CAD in sales by the halfway mark, driven by acquisitions of shops and their corresponding revenue and the same-store sales growth, Bulbuck said.
Bulbuck noted that the sales growth came despite a technician shortage and said the company chalked up the growth to "a combination of continued strong demand and some modest growth in technician capacity and productivity over the prior year."
However, he said the company is as it enters the third quarter facing challenges from staff on vacation and softening demand in some markets.
"We are well behind" where the company sat at this point last year, Bulbuck said. It's the time of year vacations are common, and the Boyd Group would have to compare itself against strong numbers from 2018, he said. This would make it "very challenging" in the third quarter be on pace with its performance so far, he said.
"At this juncture, they are much lower," he said of sales.
Asked if the bulk of the impact this year related to vacations, Bulbuck said, 'I would say so, yes."
Though "some pockets" of markets with weak demand existed, demand was mostly strong, according to Bulbuck.
Chief Operating Officer Tim O'Day said he felt such weakness was largely weather-related, while Bulbuck said "there is a correlation" to regional claims declines but weather could also be to blame. He said it also could be an interruption in capacity and a "one-time event" for a quarter.
Asked about a sales decline in Canada in the second quarter, Bulbuck said Boyd didn't see it as structural. "We still have strong support of our insurance clients," he said. Western Canada and even Eastern Canada demand was just soft.
Finally, Raymond James on Tuesday ahead of the Boyd earnings report shared the results of a survey of 157 collision industry businesses on their second-quarter sales.
53 percent of respondents were collision repairers, 23 percent were paint distributors, 7 percent were paint manufacturers, 1 percent were parts companies, and 16 percent were "Other." 13 percent of all the companies came from Canada.
"Our survey results indicate that industry same-store-sales (SSS) growth remained healthy during 2Q19, with our net composite score holding flat q/q at 2.1 (vs. 2.1 in 1Q19)," analyst Steve Hansen wrote in in the Tuesday report. "Underpinning these improvements, we note 67% of our respondents characterized SSS growth as 'Higher' (1%–5%) or 'Much Higher' (>5%), while only 10% characterized growth as negative (Lower/Much Lower). Roughly 24% of respondents suggested business held flat. Given these results, we have elected to bump our 2Q19 SSS estimate for BYD to 4.2% (vs. 3.5% prior), down modestly vs. 5.3% recorded in 1Q19."
He said Raymond James Canada increased the company's target share price to $190 CAD from $180 CAD. (The company is publicly traded on the Toronto Stock Exchange. And in case you were wondering, LKQ shares are sold on the NASDAQ.)
Hansen's report also provided a number of comments from respondents in response to the question, "What other factors/issues are keeping you up at night (if any)? Feel free to elaborate on any of
the issues highlighted above or other industry trends (i.e. ADAS, OEM certification)."
Among the responses shared directly or indirectly involving revenue:
"Consolidation and race to bottom for insurance assignments. Caliber etc can offer bottom line discounts to 'buy' the market share and carriers are more interested in cost savings than top 5% performance on KPI's (as long as customers not complaining)."
"Losing business to consolidators."
"DRP steering and excessive involvement of insurance companies in repair process."
"Steering (Insurance and OEM)."
"Not enough techs to support sales growth opportunity."
"Car complication, pay to play jobber/ shop world is unsustainable."
"The biggest issue is the lack of labor pool. This is the biggest threat to industry. Gaining sales
is difficult, but not as difficult as finding engaged staff to process the work"
"Minimum wage increase, manufacturers aligning with big box distributors."
"OEM IT systems capturing more repairs for dealers."
"Increased pressure on deals offered by other paint suppliers."
More information:
"Boyd Group Income Fund Reports Strong Growth in Second Quarter 2019 Results and Announces CEO Succession Plan"
Boyd Group, Aug. 13, 2019
Boyd Group second-quarter 2019 earnings call
Boyd Group, Aug. 14, 2019
"2Q19 Collision Industry Survey: Growth Steady, Labor Issues 'Less Worse'. Bumping Target. OP2"
Raymond James, Aug. 13, 2019
LKQ second-quarter 2019 earnings call
LKQ, July 25, 2019
LKQ 2Q 2019 investor presentation
LKQ, July 25, 2019
"LKQ Corporation Announces Results for Second Quarter 2019"
LKQ, July 25, 2019
"LKQ Corporation (LKQ) CEO Dominick Zarcone on Q2 2019 Results – Earnings Call Transcript"
LKQ, July 25, 2019
Images:
Canadian and U.S. dollars. (alfexe/iStock)
LKQ CEO Dominick Zarcone. (Provided by LKQ)
Boyd Group (Gerber) CEO Brock Bulbuck is shown. (Provided by Boyd)
Dozens of auto body shops and other industry businesses surveyed by Raymond James and Supplement Advisory reported positive sales in the second quarter of 2019. (Provided by Raymond James Canada)
Share This: