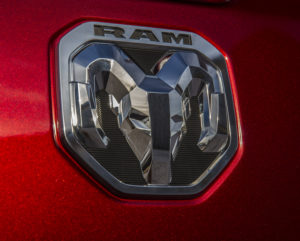 Sometimes, it's the little things.
A FCA collision expert earlier this month highlighted significant structural and ADAS elements on new vehicles but also took the time to highlight some potential consumer comfort and aesthetic factors.
Advanced body development and collision repair manager Dan Black's VeriFacts Guild 21 talk demonstrated that there's lessons for shops regarding subtler, non-safety-critical elements too.
Among the highlights from his presentation on the next-generation 2019 Ram 1500 and 2018 Jeep Wrangler. (Note: Not all of these will apply to the entire gamut of trims and variants FCA offers.):
2019 Ram 1500
Ram emblem: Ram emblems for the new Ram are "chiseled," Black said. He called it "all-new," which made it "imperative" to use the VIN to order the part.
Body lines: A lower body line changed from a straight division on the "two-tone split" to now rise at a slight angle, according to Black.
"That requires some intricacy when masking," he said. Otherwise, tape bleed is a risk.
The hood also has a small indentation for better aerodynamics, according to Black.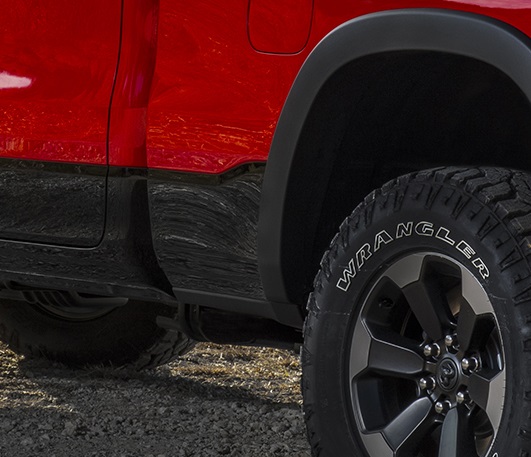 Grilles: Six different styles are possible, according to Black's presentation.
Glass: The cabin has laminated glass to reduce noise, according to the presentation. Black advised the audience to use OEM as FCA couldn't guarantee the lamination of aftermarket glass.
Console: There is a "12-combination configurable center console" in the Ram's interior, Black said. He said there's "just a lot of components" there, and it should be replaced as an entire assembly.
"Don't try to take it apart," Black said.
Glove compartment: A Ram 1500 Laramie Longhorn Edition has a logo burned into a piece of real wood on the upper glove compartment door.
"It could be unique from vehicle to vehicle," Black said.
As consumers could notice a difference if a collision repairer must replace the part with a new one, Black suggested repairers should "coax them through the process" and explain the nature of the "handmade" part.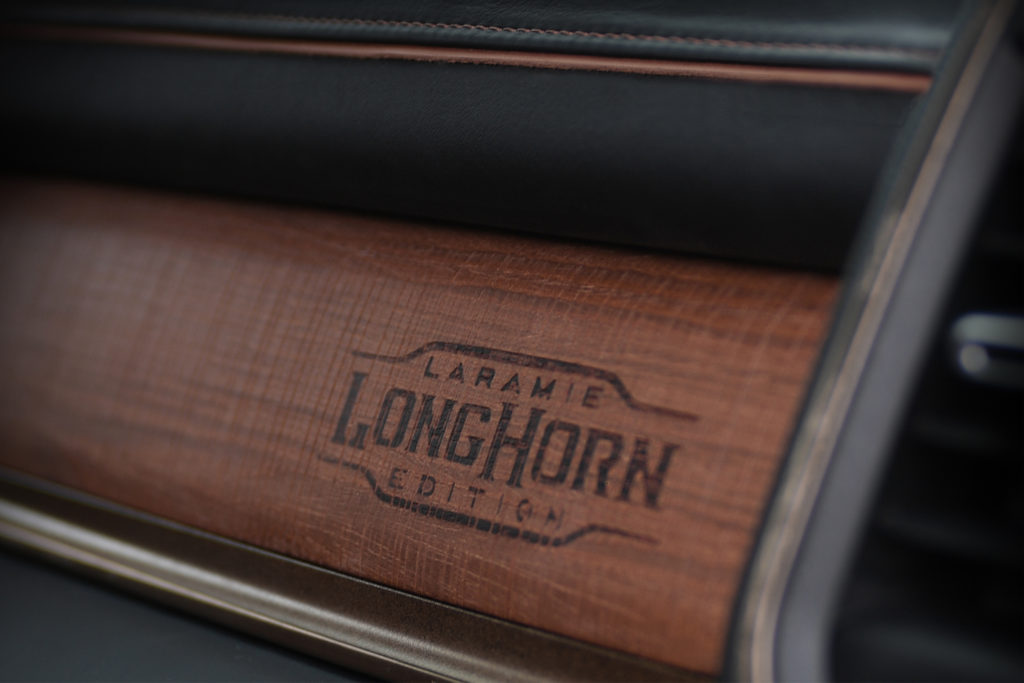 Step module: Black asked the Guild 21 audience if the module for the deployable side step required calibration following disconnection by a repairer. Despite calibration being a frequent requirement and hot topic for the industry, the answer was actually no. It was a trick question, Black said.
The part is calibrated already, and its memory isn't wiped by a disconnection, he said. (However, it's possible something might happen to it during the collision repair, so a shop should still verify the part functions correctly before and after the repair, Black said.)
Asked by moderator George Avery (Avery Knows) if OEMs are looking to install more plug and play parts, Black said that as an OEM, FCA sought to make a vehicle easier to repair. Increasing the number of parts which didn't require calibration was a "good direction for the industry" to reduce the risk of an incorrect repair, he said.
Touchscreen: Black pointed out the Uconnect 12-inch radio screen available as an option. He said its customizeable interface made it "even more so imperative" that shops document the configuration to restore the customer's preferences before delivery.
Higher-end trims also have 7-inch reconfigurable displays, according to the 2019 Ram's feature list.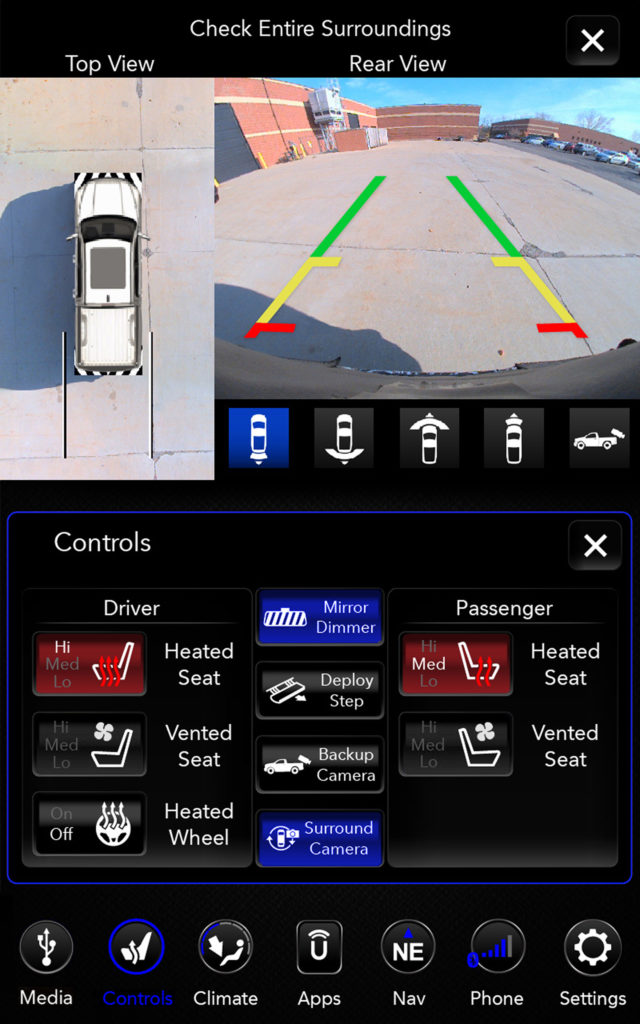 Aerodynamics: The relationship between the box and cab was revised, Black said. The box "comes forward a little bit," and its contouring reduces the gap between the two parts and improves aerodynamics, he said. He called it a "critical area" to restore during a repair.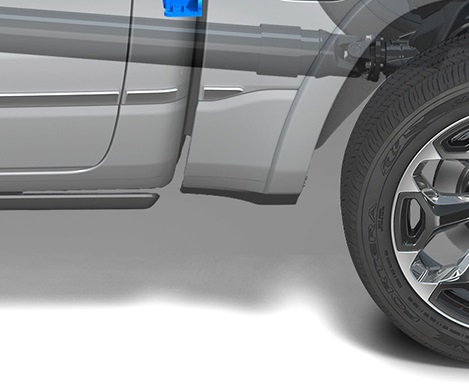 ADAS: Granted, this one is safety-related. But it involves an interesting and subtle detail, so we're adding it in here anyway: Black said blind spot monitors on the 2019 Ram 1500, 2018 Jeep Wrangler and 2020 Jeep Gladiator are located in the taillamp assembly rather than behind a panel or fascia.
While this will probably raise the price of the lamp itself, it simplifies other elements of the repair.
Black said he preferred the design, for as "you do not repair taillamps" and subsequently paint them, "there is no opportunity to obstruct the view of the sensor."
Besides a VIN lookup for the actual build data, shops can anticipate the possible presence of the blind spot monitors in the taillamps by looking for a nontranslucent area in the part, according to Black.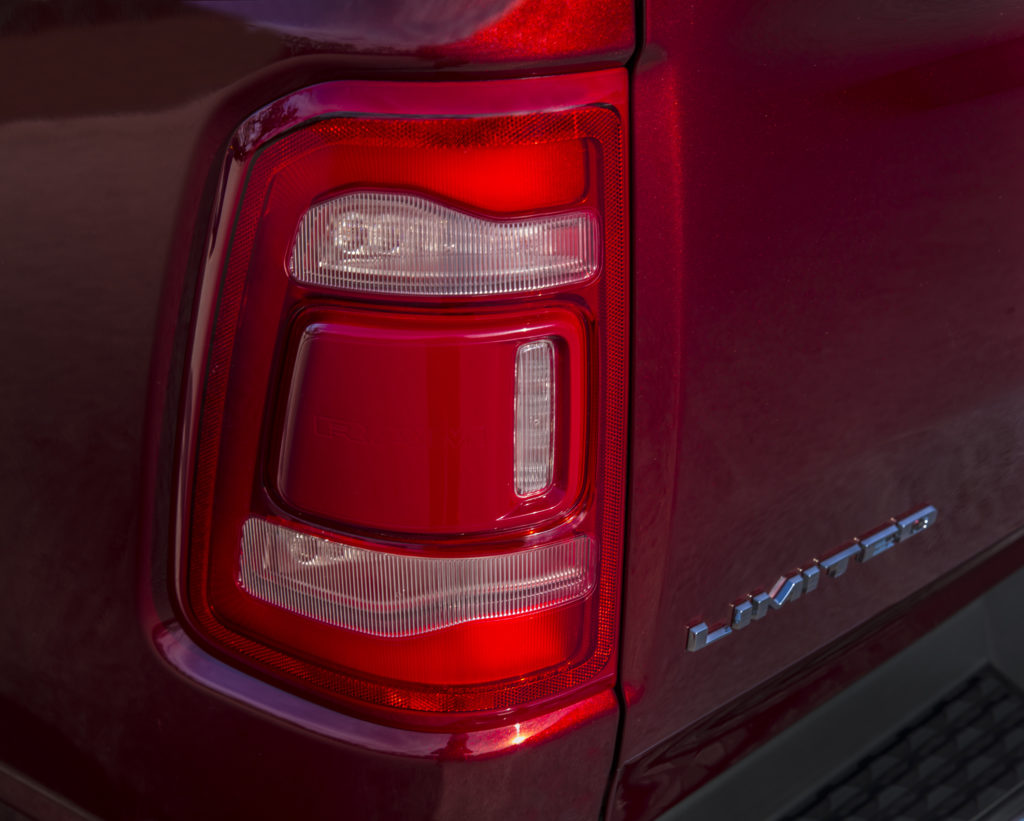 2018 Jeep Wrangler
Hood latches: FCA changes the iconic exterior hood latches on the Jeep Wrangler from plastic to aluminum for the 2018 model year.
Wheels: The "Easter egg" of a little Willys Jeep icon can be seen on certain Wrangler wheels, according to Black and FCA media materials. He said it "also helps us from a trademark perspective."
Based on images shared by FCA, the Willys icon are available, if not standard, on at least some Wrangler Rubicon and Moab Edition wheels. It's unclear if they're options or standard on any other trims.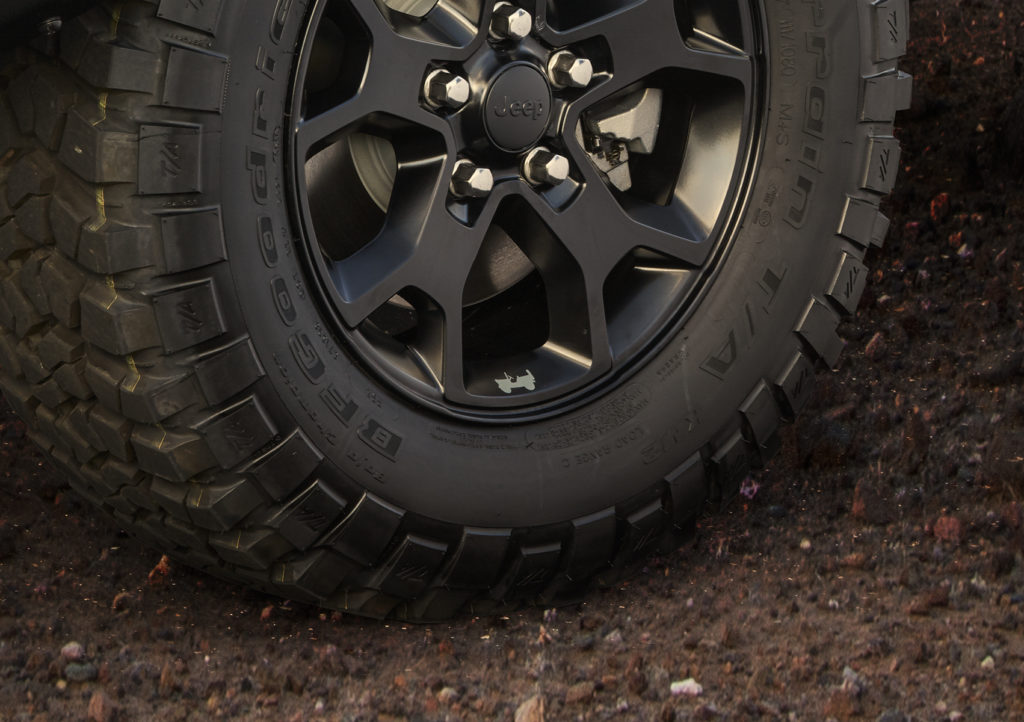 The next VeriFacts Guild 21 call will be Sept. 12 at 2 p.m.
More information:
Images:
The chiseled Ram logo on the 2019 Ram 1500 Limited. (Provided by Ram)
The 2019 Ram 1500 Rebel displays a slight angle on the line separating the two colors. (Provided by Ram)
The 2019 Ram 1500 Laramie Longhorn has a logo burned into real wood. (Provided by Ram)
A Uconnect 4C 12-inch screen on a 2019 Ram 1500. (Provided by Ram)
The gap between the bed and cab on a 2019 Ram 1500 is shown. (Provided by Ram)
A blind spot monitor on a 2019 Ram 1500 Limited is located within the center portion of the taillamp. (Provided by Ram)
The 2018 Jeep Wrangler Moab Edition is shown. (Provided by Ram)
Share This: