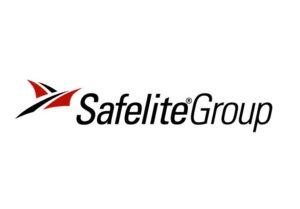 A little more than a year after merging JN Phillips and Techna Glass to form the nation's "second largest automotive glass and claims-management company," CenterOak Partners announced it had sold that No. 2 to the No. 1 Safelite Group.
"In 2007 we welcomed Safelite to Belron and watched the business grow to be the largest, most respected leader in the industry," Gary Lubner, CEO of Safelite parent Belron, said in a statement Tuesday. "Today, it's an honor to do the same with TruRoad. As third-generation leaders of family businesses, I have the highest respect for Bob and the accomplishments both he and his teams have achieved. It's going to be a wonderful and prosperous future for our companies."
The sale closed Aug. 19.
"We have shifted our attention to communication plans, welcoming our new associates to our Safelite family, informing our key clients and suppliers, and are moving into the discovery/planning phase," Safelite communications director Keriake Lucas wrote in an email Saturday.
The Safelite Group has 7,800 "MobileGlassShops and facilities" and a presence in 50 states, while TruRoad has 2,000 "company‐owned, franchised, and contracted providers" in 17 states, according to Safelite. (CenterOak describes a TruRoad footprint including an "affiliated network of over 5,000 independent auto glass shops".)
Besides Techna Glass and JN Phillips, TruRoad also owns Harmon AutoGlass and Windshield Center. Since its 2018 launch, TruRoad has made "nine strategic acquisitions," CenterOak wrote in a news release.
"We are proud to have partnered with Bob Rosenfield and the TruRoad team in forming a leading platform in the highly fragmented auto glass replacement and repair market," CenterOak managing partner Randall Fojtasek said in a statement. "The company has grown organically and through acquisitions while investing in new technology, key talent and support, training and recruiting technicians, and undergoing a large-scale integration effort. The management team's talent and execution allowed the company to capitalize on these growth opportunities while maintaining their commitment to a differentiated customer service experience."
"We are extremely pleased to have created and grown our organization and established great consumer relevance with simple, uncomplicated resolution to complex vehicle glass and ADAS repair needs. Our partnership with the CenterOak team has truly helped us to increase our capabilities much faster and smarter than we otherwise would have been able to accomplish," TruRoad CEO Robert Rosenfield said in a statement. "TruRoad and CenterOak shared a vision to capitalize on the fragmented nature of the auto glass replacement and repair market through a buy-and-build strategy. Over the course of the partnership we invested in technology, consolidated supply chain and purchasing power, implemented a single IT platform, and harmonized best operational practices, which all created value at an accelerated pace."
Safelite's plans
The TruRoad companies will be renamed to carry the Safelite brand, Lucas confirmed in an email Saturday.
"We have invested significantly in building the Safelite brand—a brand consumers trust for convenience, quality, and innovation," she wrote. "Safelite is also the only national company that provides the only true national warranty, serving anyone in the United States (in all 50 states) within one day of their service needs. We take pride in delivering unexpected happiness to people's everyday lives. It's our purpose and it guides our work every day.
"That said, ultimately, all brands will convert to Safelite. We deeply respect and admire the combined businesses of TruRoad and the associates who have worked hard to build the success of each. As we approach the discovery phase in a planful and deliberate manner, we will invest time in getting to know more about each other and welcome the feedback of associates as we develop our strategies and timetable."
Asked if the company planned any layoffs or closures, Lucas reiterated that "we have just started the discovery/planning phase. We anticipate this phase will continue into Q4 and will not know the answer to your question until this phase is complete. Our focus is on associate, client, customer, and sales retention. This focus will guide our future actions."
Safelite wrote in its Tuesday news release that buying TruRoad would help "accelerate growth." Safelite also said the merger would help with its advanced driver assistance system recalibration business.
"ADAS recalibrations will be a top priority as best practices, tools, and trainings are shared," Safelite wrote.
Safelite noted that another TruRoad company, StrategicClaim, pairs well with its own Safelite Solutions. This combination will be worth watching by collision repairers, given that both firms are involved in third-party claims work for auto insurers.
"TruRoad's insurance services combine contact centers, self‐service solutions and real‐time service networks to optimize the auto and homeowner claim reporting and resolution cycle – easily, quickly, and accurately – for insurers and their policyholders at the time of incident," Safelite wrote in its Tuesday news release. "TruRoad's approach to strategic client relationships aligns strongly with Safelite Solutions' claims management services, making this acquisition a perfect fit to improve upon its world-class service."
Still a fragmented market
Asked about regulatory review on a No. 1 buying a No. 2, Lucas pointed out the large number of small businesses remaining in the auto glass industry.
"Auto glass repair and replacement is a highly segmented industry, meaning there are countless small businesses in this space and plenty of room for everyone to compete for market share," she wrote. "That said, we followed all proper reporting protocol and government regulations when working through the logistics of the deal."
Sometimes regulators will approve a merger overall but require divestments in certain markets to keep the region competitive. However, Lucas said the company didn't expect to divest any TruRoad businesses either.
More information:
"Safelite Group Acquires COP TruRoad Parent, LLC."
Safelite, Aug. 20, 2019
"CenterOak Partners Announces Sale of TruRoad"
CenterOak Partners, August 2019
Featured image: The Safelite Group logo is shown. (Provided by Safelite via PR Newswire)
Share This: