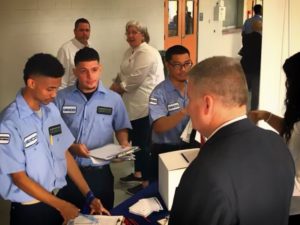 Repairers in several states will have a chance to solve their tech shortages this fall with the latest batch of Collision Repair Education Foundation transportation career fairs.
CREF announced the new lineup Thursday, predicting more than 4,000 collision, mechanical, diesel and heavy-duty students would be available at the nine fairs to hear employers' pitches.
Events are scheduled for Madison, Ill. (in the Saint Louis, Mo., area); Auburn Hills, Mich. (Detroit); Grapevine, Texas (Dallas-Fort Worth), and Houston, Texas; San Pablo, Calif. (San Francisco Bay Area); Norwalk, Calif. (Los Angeles area); Lexington, S.C. (Columbia); Robbinsville, N.J. (Trenton); Boynton Beach, Fla. (West Palm Beach).
"With regards to attendance, it varies from event to event, market to market but they average between 300-700 students," CREF director of development Brandon Eckenrode wrote in an email Thursday.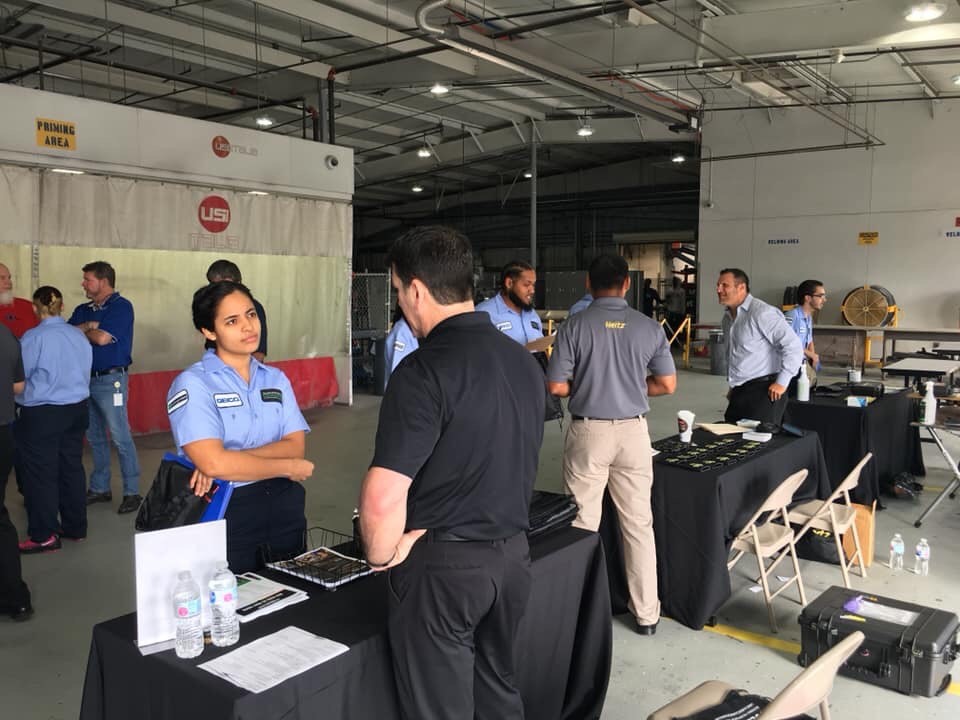 Repairers can book a table at one of these fairs for $1,000, which also includes the student resume registration list. Considering that the average repair order is three times that amount, even a small shop who's able to convert a candidate into a filled vacancy should realize a ROI virtually immediately.
"Connecting students with collision industry employers is a key part of the Education Foundation's mission," Eckenrode said in a statement. "Our transportation career fairs provide the perfect opportunity for industry employers to meet with students who have trained for entry-level positions in collision repair and other related automotive professions."
More ambitious repairers can ante up $3,000 instead to be one of the six lead sponsors for each show. CREF will give those businesses a corporate logo on the tech shirts given students at each event and the opportunity to "host a student break out session." You'll also get the booth and resume list mentioned above. Lead sponsors must commit at least 30 days before the event to ensure CREF can get your logo on the shirts.
Some companies have already committed to be lead sponsors for the events — notably Mercedes, whom CREF said will participate in three events. Two of these will be housed at the OEM's own Learning & Performing Centers, while the third (sponsored by Mercedes and Hendrick Auto Group) will take place at a community college.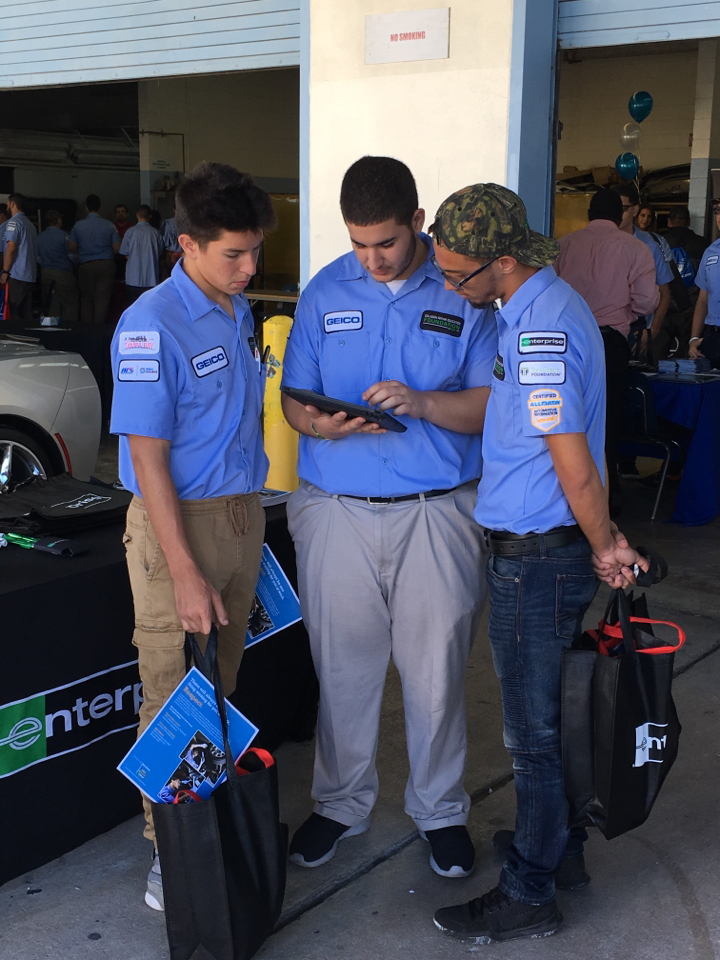 Taylor, Mich.-based Painters Supply & Equipment will support the Oct. 8 Auburn Hills fair in its home state, calling the connection "extra special."
"We at Painters Supply & Equipment Co. are excited about the opportunity to be the title sponsor, along with PPG Industries, for the Detroit High School and College transportation student career fair hosted by the Collision Repair Education Foundation," sales Vice President Chris Kugler said in a statement. "With our industry facing a shortage in technicians, it is imperative that we as an industry embrace, enable, and encourage talented individuals to enter the collision repair industry. Painters Supply & Equipment Co. was founded in 1952 in Lincoln Park, Michigan just 20 miles southwest of Detroit, which makes it extra special for us to support this career fair in one of our many communities we serve."
To participate in a career fair as an employer, contact CREF development and marketing coordinator Tiffany Bulak at Tiffany.Bulak@ed-foundation.org. The schedule includes:
Sept. 27: Gateway Motorsports Park; Madison, Ill.
Oct. 8: Oakland Community College; Auburn Hills, Mich.
Oct. 17: Mercedes-Benz Learning & Performance Center; Grapevine, Tex.
Oct. 22: Contra Costa College; San Pablo, Calif.
Oct. 24: Cerritos Community College; Norwalk, Calif.
Oct. 24: Lexington Technology Center; Lexington, S.C.
Nov. 20: Kingwood Park High School; Houston, Tex.
Nov. 21: Mercedes-Benz Learning & Performance Center; Robbinsville, N.J.
Dec. 10: SouthTech Academy; Boynton Beach, Fla.
"We are excited to be facilitating these events in new markets this fall and continue our efforts in helping to introduce the future professionals of the industry to local and national employers," Eckenrode said in a statement.  "As the aging workforce issue and need for entry-level staff are commonly referred to as the top issue facing the industry, we invite companies to get involved with these events and start networking with students."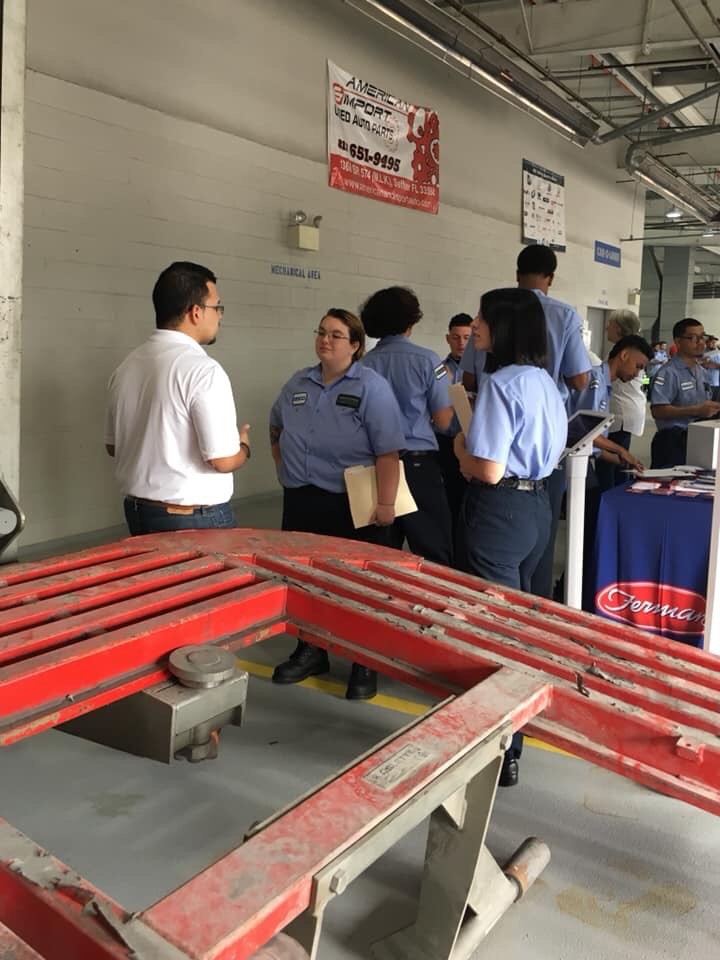 In other job fair news, the SEMA Career Day returns again on Monday, Nov. 4, 2019, at the Westgate Resort and Casino Paradise Event Center. It runs from 1-4 p.m.
We haven't heard back from SEMA on if non-exhibitors can participate, but traditionally SEMA has said local body shops would be welcome to set up a free booth. Employers should contact SEMA here. Students and schools interested in participating — it's definitely free and open to them — should register and read the FAQs here.
Here's some prior RDN coverage to get you thinking about the workforce, job requirements, and pay/benefits before you man your booth and begin meeting prospects at any of these job fairs: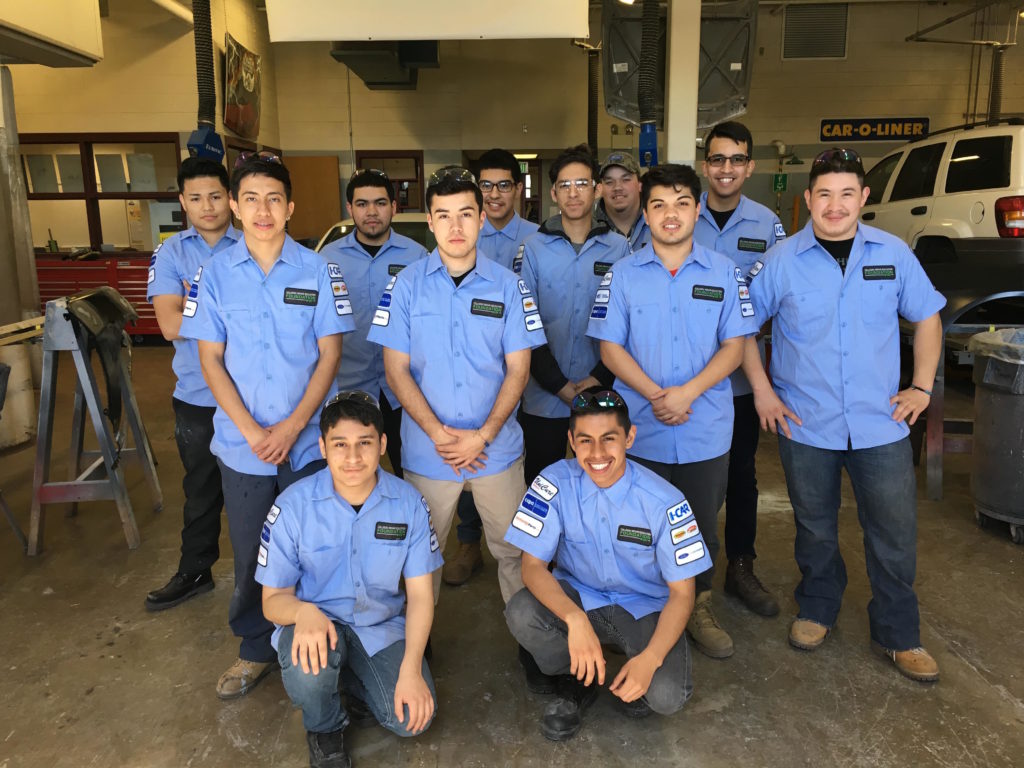 More information:
"COLLISION REPAIR EDUCATION FOUNDATION ANNOUNCES FALL TRANSPORTATION STUDENT CAREER FAIR SCHEDULE"
Collision Repair Education Foundation, Aug. 22, 2019
Images:
Photos 1-2, 4: A Collision Repair Education Foundation career fair is shown. (Provided by CREF)
Photo 3: Collision Repair Education Foundation job fair shirts display sponsor logos. (Provided by CREF)
Photo 5: Technical College High School Pennock's Bridge Campus (Pa.) students wear Collision Repair Education Foundation job fair shirts. (Provided by CREF)
Share This: