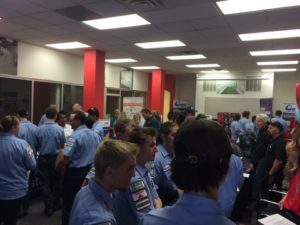 The Collision Repair Education Foundation's company fair Thursday is one component of an intensified career development push this year.
On Thursday, an anticipated 200 students from local high schools and colleges will meet with about 13 companies related to collision repair between 8 a.m. and 3 p.m. Exhibitors include body shops as well as industries like auto insurance and paint manufacturers.
Two hundred is about the average, CREF development director Brandon Eckenrode said Monday. A recent Dallas event drew 325 attendees; an Orlando show brought in 130 students.
If you're still in the area post-CIC, take a look. CREF is looking for businesses for its future shows. It expects to host 10 fairs this spring, with the Seattle one taking place in a group of nearly weekly shows  — a much more intense schedule than last year, according to Eckenrode.
"We're looking to potentially double that by next year," he said.
Seattle booths require a $2,500 donation, which also pays for the event, student lunches, and a tech shirt so the attendees "look professional," according to Eckenrode.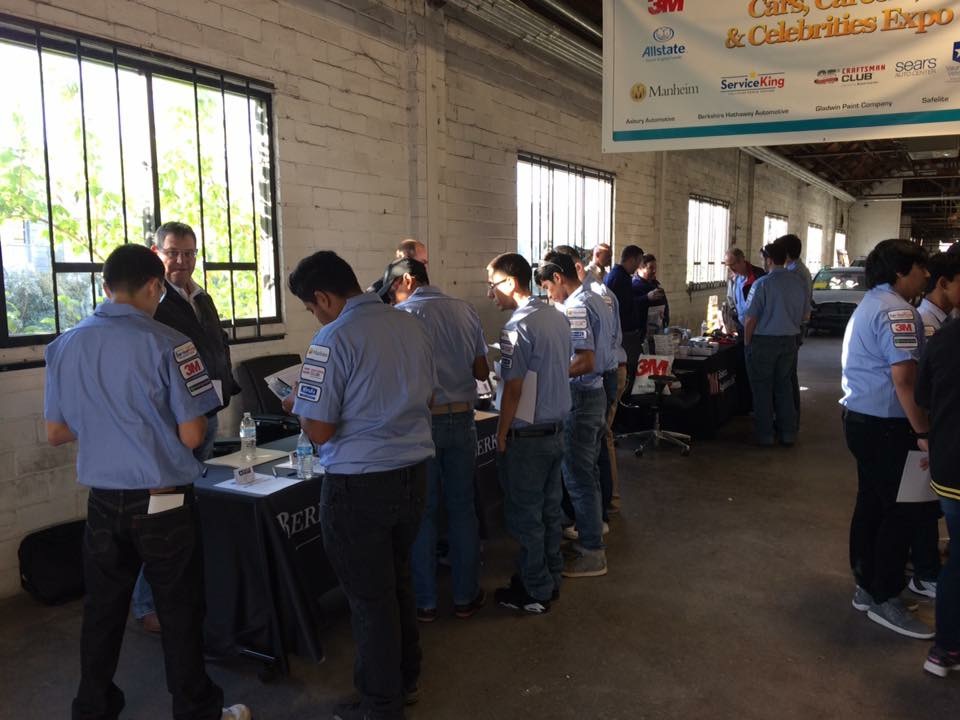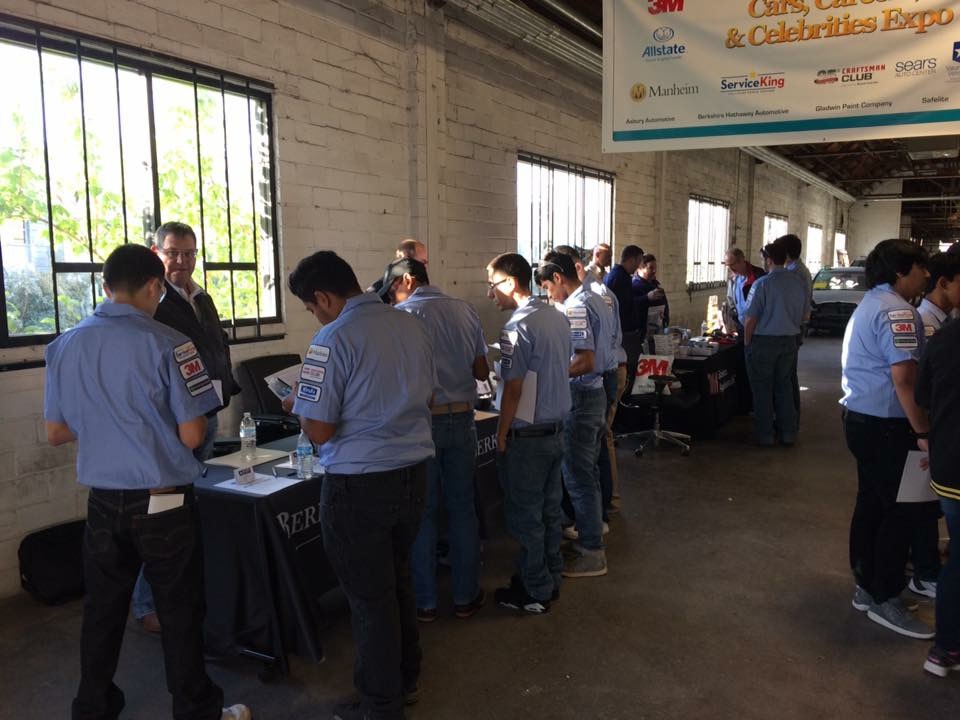 Such CREF supporters will also gain access to a new online resume database The Collision Careers resume bank at www.collisioncareers.org will formally launch in May. Right now, it has about 200 resumes, according to Eckenrode.
"It's decent for the first try," he said.
Besides connecting prospective employees with industries dying for qualified labor, the fairs have yielded a sort of "side benefit," Eckenrode said. The participation by companies outside of traditional body shops really opens newer students' eyes to where their careers could go.
"It gives them kind of a broader vision on what this industry is," he said.
Starting after this job-fair season, CREF plans to gather data on how successful the hiring events are. Anecdotally, he said, there's been "nothing but raving reviews" from companies and students.
"These types of events have not happened before in the industry, from what I've heard," Eckenrode said in discussing businesses' praise.
For students, the benefit has really been seeing the scope of industries where their auto body skills could take them. That said, it doesn't appear as though some of the various sectors which man the fairs are unable to attract students or say, participating auto body shops keep losing prospective hires to insurers or auto auctions.
"It's been kind of a good mix," Eckenrode said of industries catching student interest.
Besides vetting the effect of the career fairs, CREF hopes to in the future better inform vo-tech teachers of what skills they should teach aspiring auto body students.
"We're trying to make them better employees for the businesses," Eckenrode said. Otherwise, students must be retrained, or they grow discouraged with the industry after being relegated to a task like floor sweeping, he said.
For any teachers and aspiring technicians reading this, here's what companies have told CREF are their top wish-list skills for entry-level technicians:
Prep for paint.
Dent repair.
Plastic repair.
Detailing work.
Basic business skills/personal skills. (Essentially, the digital messaging generation needs to learn how to deal with customers face-to-face.)
Repairing and replacing bolted parts.
As any collision repairer likely knows, there's not enough skilled techs to go around, so fostering and retaining student and employee interest will be key.
Fayetteville Technical Community College in North Carolina, which last year launched an impressive auto body program, estimates 180,000 jobs will need to be filled in collision repair and insurance over the next few years.
Recently, Automotive News' Fixed Ops Journal spinoff examined a similar shortage of mechanical techs, and what it discovered might have some relevance for collision repair.
The magazine cited two experts who noted the No. 1 problem for mechanical repair and service staff at auto dealerships was communication with the service adviser. It also presented data from Carlisle & Co.'s 2013 survey of technicians.
"We asked the technicians, "What's the biggest issue you have?'" Carlisle founding partner Harry Hollenberg told Fixed Ops Journal. "The No. 1 issue was communication with the service adviser."
Sales advisers drew more than 60 percent of their pay from commissions, and were incentivized to oversell work and be too optimistic about when the car would be delivered, according to Fixed Ops Journal.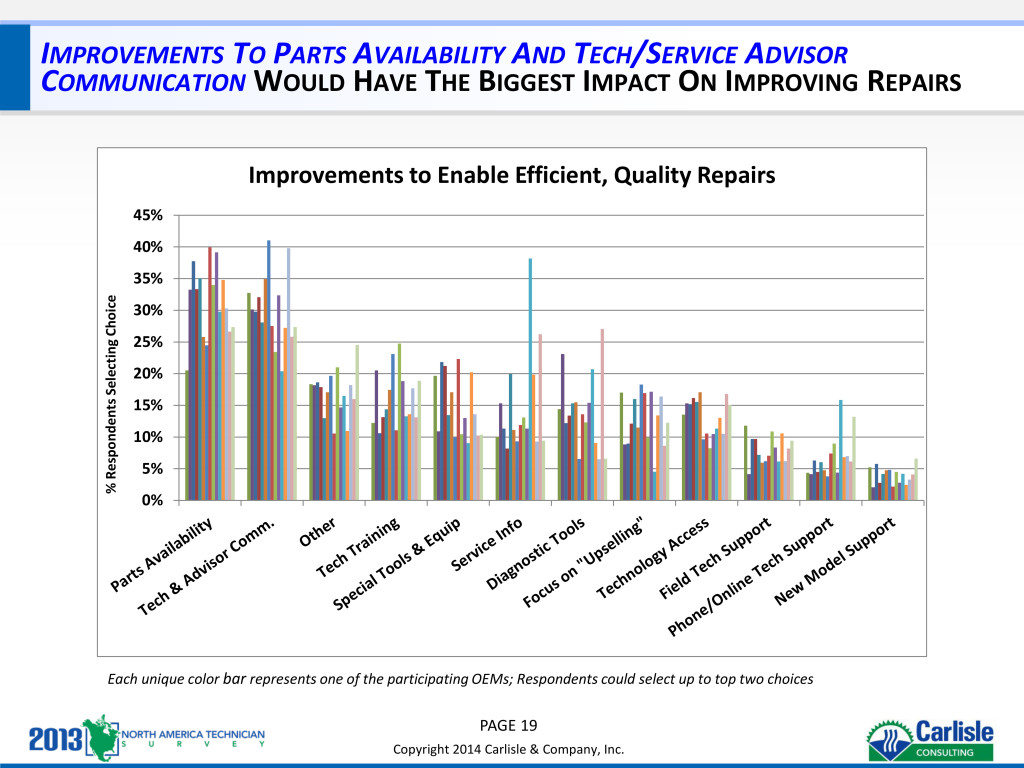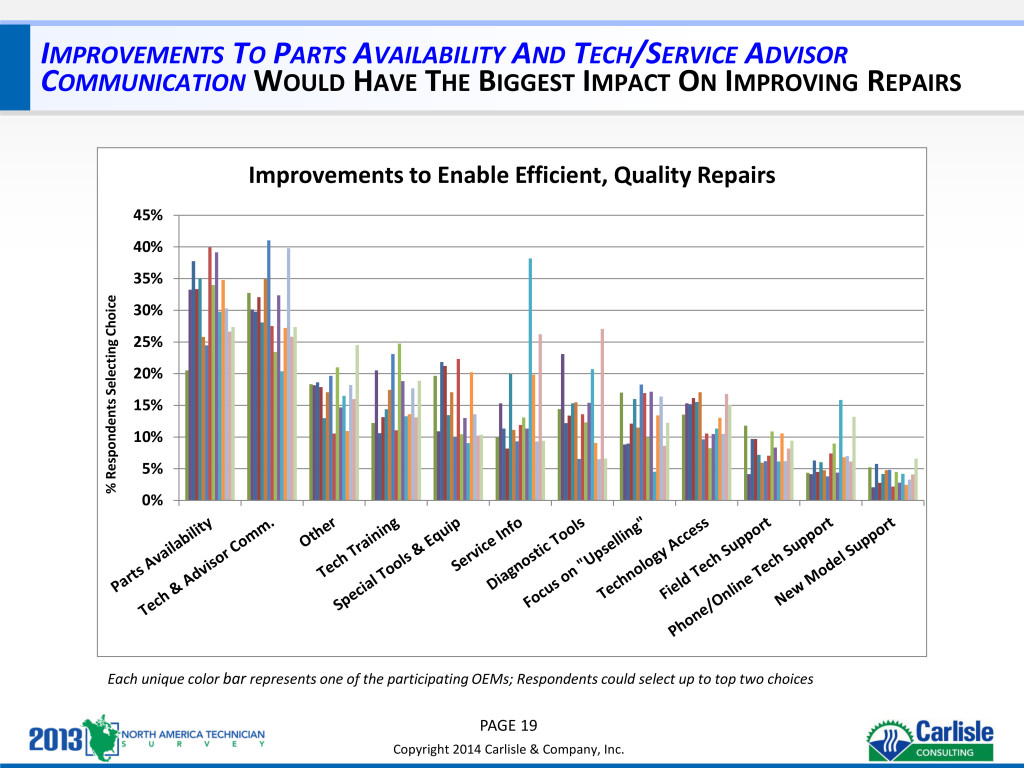 And the advisers sometimes don't know what they're talking about, according to Hollenberg in the article.
"A number of dealers hire their service advisers based on their selling ability — they were really good waiters at a restaurant where the dealer principal had dinner," he told the magazine.
In addition, dealerships don't do enough to promote and develop techs who find themselves stuck in entry-level lube, oil and filter type jobs for years, Hollenberg told the magazine.
Carlisle found that 21 percent of technicians spent more than 20 percent of their time in that scut work,
"yet very few dealerships have a career progression plan for these techs."
"Further, the more time a tech spends on LOF, the lower their satisfaction with their career progression, and the more they question whether they took the right job," Carlisle also wrote.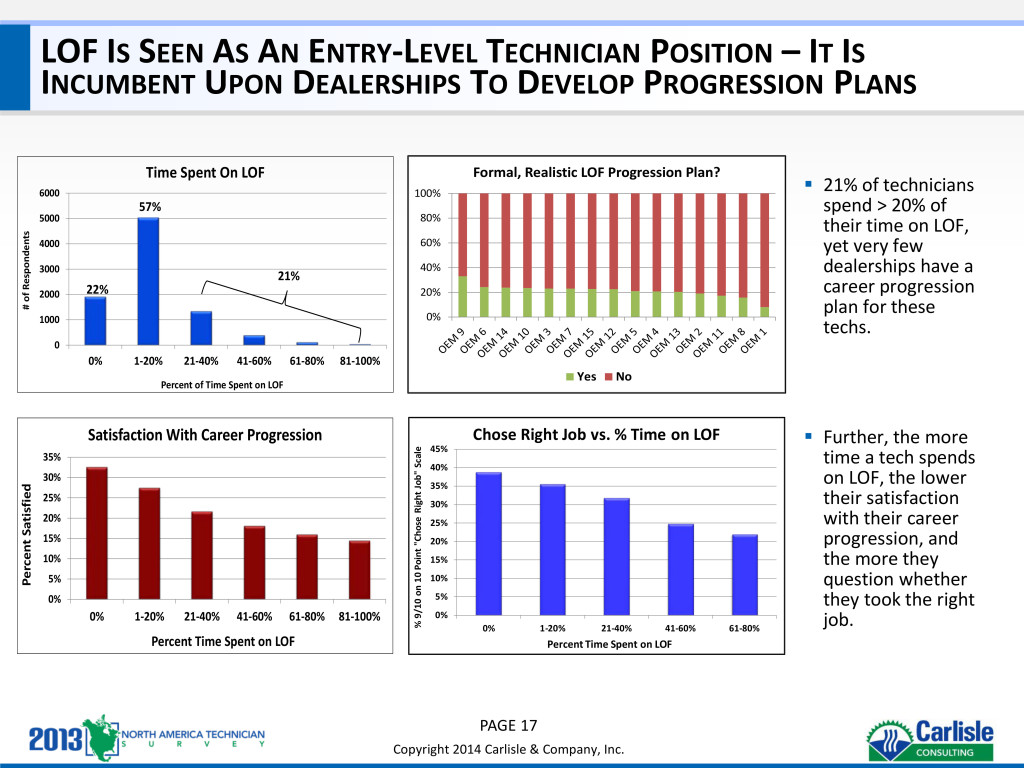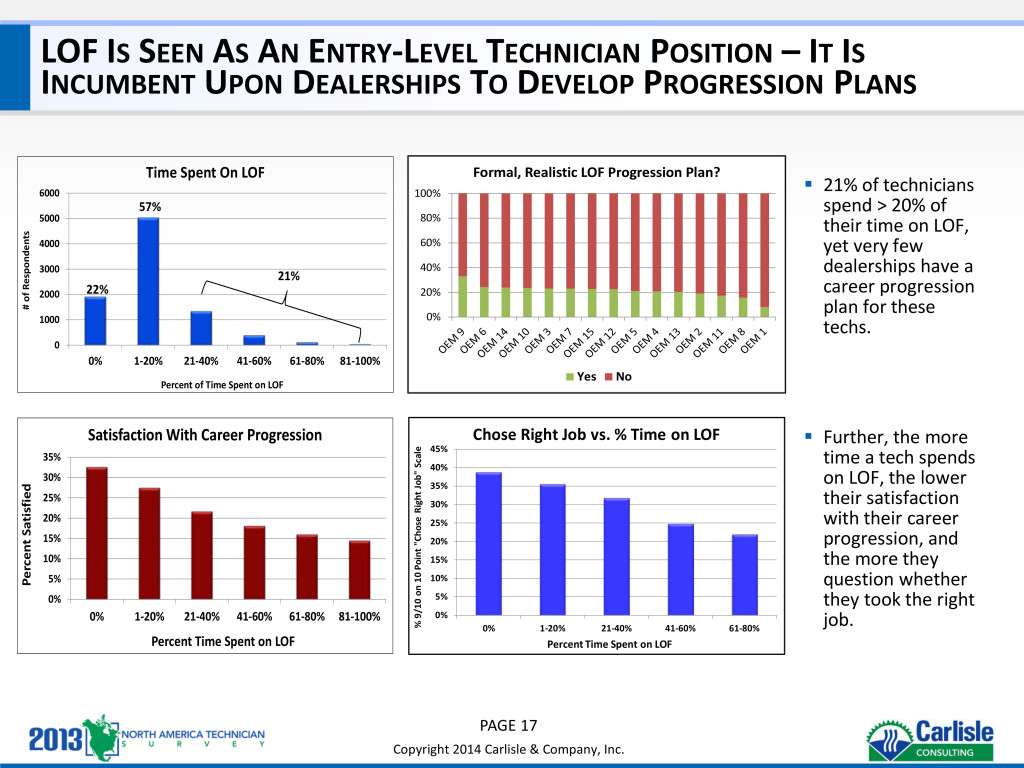 That speaks to Eckenrode's floor-sweeping example, too.
As for convincing students to take collision repair jobs in the first place, Eckenrode described his sales pitch loosely like this:
A technician can produce between $30,000 to $50,000 a month in sales for a collision repair company. Large MSOs have more than a hundred job openings.
"These companies are missing out on millions of dollars of lost revenue, so they're out there in kind of almost panic mode," he said.
So while some college students graduate with thousands in debt, auto body-related technical careers have a chance to write their own ticket. Some painters, "they could make over six figures," Eckenrode said.
More information:
"COLLISION REPAIR EDUCATION FOUNDATION HOSTING GREATER SEATTLE AREA COLLISION CAREER FAIR ON APRIL 21"
Collision Repair Education Foundation, Feb. 10, 2016
"2013 AUTOMOTIVE TECHNICIAN SURVEY SUMMARY OF FINDINGS"
Carlisle & Co., February 2014
"Dealership policies worsen – and can relieve – a shortage of mechanics"
Automotive News Fixed Ops Journal, Feb. 15, 2016
Images:
A Collision Repair Educational Foundation career fair is shown. (Provided by CREF)
Technicians report service advisors as a hurdle to quality repairs. (Provided by Carlisle & Co.)
Staying in lower-tier work like lube, oil and filter without promotion chances can disillusion technicians, Carlisle found in 2013. (Provided by Carlisle & Co.)
Share This: