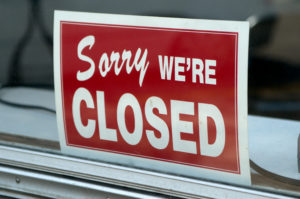 Bergen County, N.J., Executive James Tedesco III has revoked an order closing body shops and most other businesses as a precaution against the COVID-19 coronavirus, WABC reported Thursday.
The county told us Thursday morning a new order would be released later today.
"We just won the battle," Alliance of Automotive Service Providers Executive Director Charles Bryant said Thursday. He said the AASP-NJ had been in contact with lawmakers and Democratic Gov. Phil Murphy's office.
Tedesco's order Monday for New Jersey's most populated county had contradicted one from Murphy the same day permitting body shops and most other businesses to stay open.
"No municipality, county, or any other agency or political subdivision of this State shall enact or enforce any order, rule, regulation, ordinance, or resolution which will or might in any way conflict with any of the provisions of this Executive Order, or which will in any way interfere with or impede its achievement," Murphy wrote.
Yet all body shops not attached to a gas station were still in limbo from the time Tedesco's order ostensibly took effect 11 p.m. Tuesday until Thursday.
The incident demonstrates the challenges that might arise as state and local officials react to the COVID-19 coronavirus issue with mandatory closures or reduced hours — perhaps in contradictory ways.
On Tuesday, the National Automobile Dealers Association and Alliance for Automotive Innovation urged Republican President Donald Trump to nationally declare "vehicle repair, maintenance, and sales facilities" as "essential operations."
"Given the lack of uniformity in how states and local municipalities taking action are classifying dealership sales, service and parts operations, NADA and the Alliance have requested that the U.S. government ensure that the nation's motor vehicle fleet remains as safe and operational as possible by considering vehicle repair, maintenance and sales facilities as essential operations during the coronavirus outbreak," NADA communications Vice President Jared wrote in a blog post Wednesday.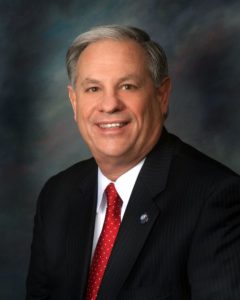 Tedesco had banned most "worldly employment or business" until further notice effective Tuesday at 11 p.m.
"Auto repair shops will be permitted to remain open only if attached to and part of a gasoline station," he wrote.
Repair-related vendors and suppliers weren't exempt, which could have limited repairs even further.
However, Murphy's executive order the same day left nearly all businesses open, just restricted to the hours of 5 a.m. to 8 p.m.
"From 5:00 a.m. until 8:00 p.m., these businesses may remain open if they limit their occupancy to no more than 50 persons and adhere to social distancing guidelines," he wrote.
Any company deemed "essential" by the New Jersey Office of Emergency Management could stay open whatever hours it wished, Murphy said.
"Examples of essential businesses excluded from this directive include: grocery/food stores, pharmacies, medical supply stores, gas stations, healthcare facilities and ancillary stores within healthcare facilities," Murphy wrote. "The State Director of Emergency Management, who is the Superintendent of State Police, shall have the discretion to make additions, amendments, clarifications, exceptions, and exclusions to the list of essential businesses and to the timelines applicable to operating hours."
Murphy also in the order banned gatherings of 50 people "excluding normal operations at airports, bus and train stations, medical facilities, office environments, factories, assemblages for the purpose of industrial or manufacturing work, construction sites, mass transit, or the purchase of groceries or consumer goods."
State police Sgt. Carthan said Thursday morning the New Jersey Office of Emergency Management hadn't issued any ruling on whether body shops were essential or nonessential.
NADA and Autos Innovate, the trade group representing automakers, noted in their letter to Trump that vehicle repairers typically are being deemed essential — but it would be good to make that official nationally.
"We note that many local jurisdictions, when issuing closure orders for non-essential businesses, have included motor vehicle facilities on the list of those that are essential," NADA CEO Peter Welch and Autos Innovate CEO John Bozzella wrote to Trump and congressional leaders. "For example, yesterday's shelter-in-place order issued by the Health Officer of the City and County of San Francisco determined that 'gas stations and auto-supply, auto-repair, and related facilities' were essential businesses outside the order's reach. … Similar guidance is needed nationally."
The Automotive Service Association this week described approaching the issue on a local level. On Wednesday, it said it had also "signed onto a letter to the National Governors Association, the U.S. Conference of Mayors, National Association of Counties, and the National League of Cities, urging their members to ensure that state and local policies safeguard the ability of essential business to continue operations including automotive repair facilities."
"The impacts on small businesses during this time continue to expand as more and more state and local officials begin to declare a state of emergency and enforce closures," the organization wrote in a news release Thursday. "Many states and localities are safeguarding businesses deemed essential. However, essential tasks also depend on assuring safe transportation and vehicles being available for our workforce. Motor vehicle repair facilities provide vehicle services essential to maintaining critical operations and the flow of commerce."
It urged shops to write to local officials asking that "Local policies take into account the important role of motor vehicle repair facilities" and "Essential businesses remain available to continue to support the work of other businesses during this critical time."
Even if local and state governments consistently declare auto repair an essential business, it'll be important for shops and other essential industries to ensure governments protect their supply lines as well.
For example, in addition to declaring "auto-supply" essential, the San Francisco order also exempts "Businesses that supply other essential businesses with the support or supplies necessary to operate." That would seem to put jobbers and other vendors in the clear to serve the area's body shops.
More information:
Letter from National Automobile Dealers Association and Alliance for Automotive Innovation to President Trump
Autos Innovate and NADA, March 17, 2020
"NADA and Alliance Call on Trump Administration to Consider Dealerships Essential Businesses"
NADA, March 18, 2020
Bergen County, N.J., Executive Order 2020-1B
Bergen County, March 16, 2020
New Jersey governor's Executive Order 104
New Jersey Governor's Office, March 16, 2020
"ASA Seeks Shops to Remain Open as 'Essential Businesses' during COVID-19 Outbreak "
Automotive Service Association, March 19, 2020
Centers for Disease Control COVID-19 coronavirus webpage
Images:
It could be problematic if a collision repairer is deemed a "nonessential business" by a state or local government during the COVID-19 coronavirus pandemic. (busypix/iStock)
Bergen County, N.J., Executive James Tedesco III. (Provided by Bergen County)
Share This: