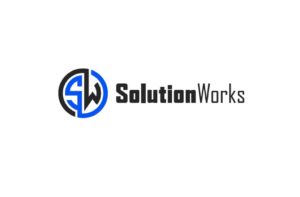 AutoWorks Paintless Dent Repair and Catastrophe Solutions International on Monday announced they had closed on a merger one CEO said would offer "unprecedented resources to our insurance, collision repair and fleet partners."
Terms of the deal were not disclosed.
The combined PDR and claims handling firm will operate as "SolutionWorks" in the U.S. and Catastrophe Solutions International in Canada and retain both businesses' leaders as co-CEOs.
"Consolidation makes a lot of sense to better serve our industry. We are confident that the merger creates a new company in SolutionWorks that is stronger than its legacy businesses were individually and will provide unparalleled customer service to both its insurance and collision repair partners," co-CEOs Tim Walsh and Darris McClure said in a statement. "This combined strength in people and resources is now more important than ever in light of the challenges being presented by COVID-19."
SolutionWorks will be supported by Concentric Equity Partners, which has owned CSI since 2015, and Alitus Partners, which owns AutoWorks.
Alitus Partners said it holds companies for 10-20 years and looks for businesses with $5-$100 million in revenue and $1-$10 million in earnings before interest, taxes, depreciation and amortization. A 2018 Capital Southwest news release described Concentric as spanning more than $1 billion in equity commitments and typically investing $10-$30 million.
"SolutionWorks will offer industry leading hail catastrophe management, day-to-day claims handling, and paintless dent repair services," the companies wrote. Other services will include overspray mitigation, repair scheduling and call center and customer contact resources. Walsh, the former head of AutoWorks, said the company would "bring together best-in-class people, systems, and processes,"
"Our new company will have significant market representation in all of the key hailprone North American markets," co-CEO Darris McClure (formerly head of CSI) said in a statement. "This geographic presence will allow us to better serve our customers and to provide great opportunities for our employees as well."
"The merger provides unprecedented resources to our insurance, collision repair and fleet partners as we offer solutions to assist them drive revenue and improve the customer experience," co-CEO Tim Walsh (formerly head of AutoWorks) said in a statement.
Featured image: AutoWorks Paintless Dent Repair and Catastrophe Solutions International on March 23, 2020, announced they had merged to form SolutionWorks. (Provided by SolutionWorks)
Share This: